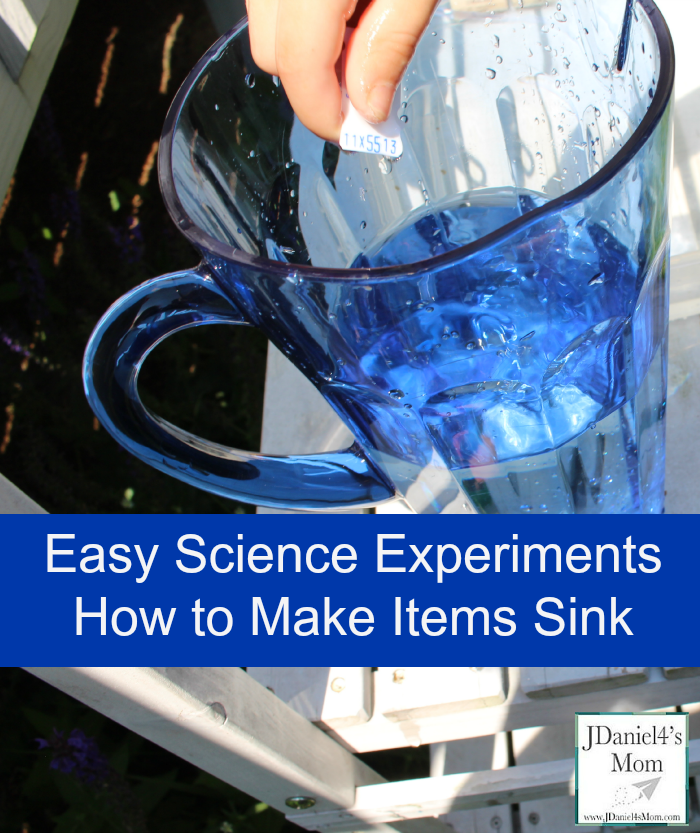 Some of the supplies placed in our outdoor science discovery center were placed there knowing what experiments we would do with them. Some supplies were place in the center with the hope that my son would come up with a way to use them.
The bread tags were one of those items I wasn't sure how we would use them. My son decided that they would be great in a sink and float activity. He dropped them in a plastic pitcher of water. We both noticed that the tags floated on the surface of the water.
The wind that was blowing that day moved them some.  Small puffs of air from the pipettes in the science center did too. As we watched they bumped into each other link bumper cars, but the bread tags did not sink.
When water was poured through a plastic tube onto the tags they each sank. The water poured down on them forced them below the water. Once they slipped below the surface, they drifted down to the bottom of the pitcher. My son also found that pushing the bread tags with a wooden spoon caused them to sink. Small taps didn't really cause them to fall under the water. Medium sized and large pokes were what did it the trick.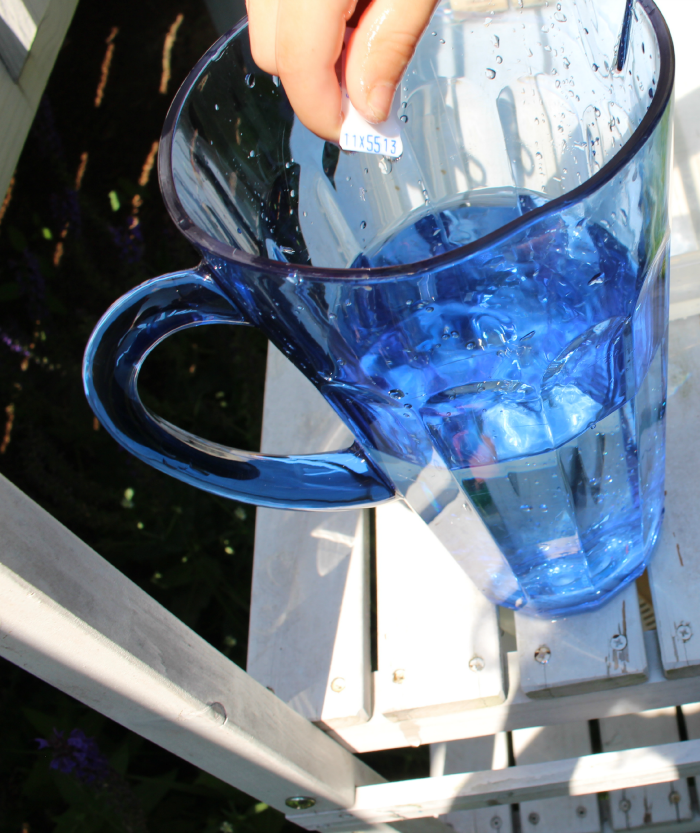 We found that stirring the water caused the tags to float up to the middle of the pitcher, but never back to the surface.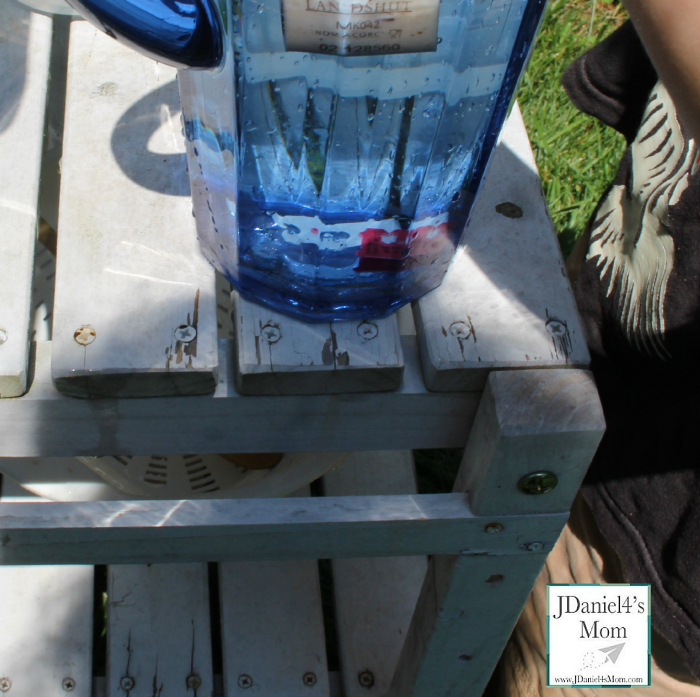 The only way to get the bread tags all the way back to the top was to reach in and pick them up. Hands and a wooden spoon were both used to pick them up. Some of the tags slipped off the spoon. Fingers really were the best tool to use to lift the tags.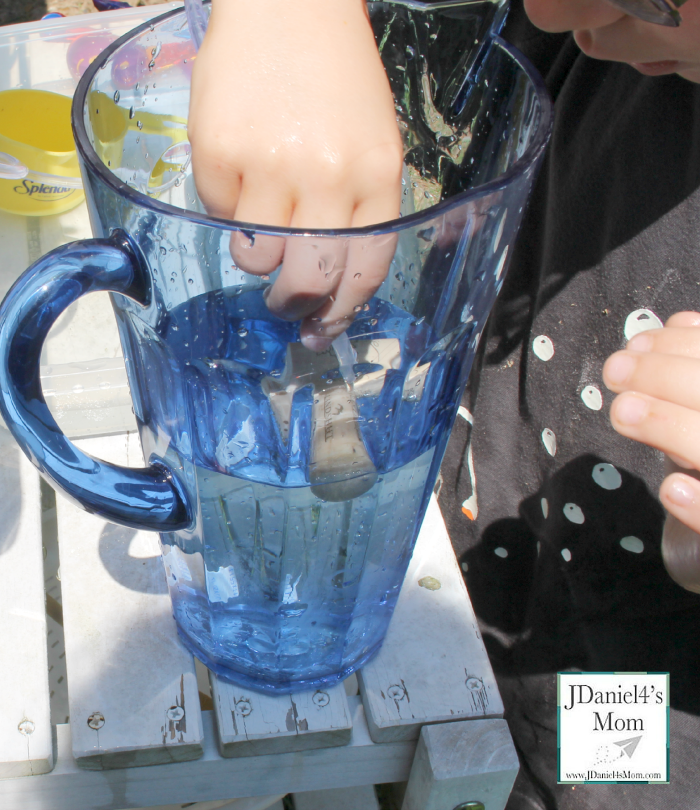 After testing out the bread tags, we tried to sink a cork. It was much harder to get the cork to sink. My son had to push the cork down with the wooden spoon to get it to the bottom of the pitcher. Once he lifted the spoon up, the cork rose to the surface.
What did we learn during these easy science experiments?
When an object has force or pressure placed on it, it will sink.
When the water is moved or made to move, the objects can do the opposite of what they were doing. The objects on the surface can sink. The objects on the bottom or in the middle will rise.
Movement of the air above an object will cause it to move.
 This post is part of a series on experiment using an outdoor science discovery center. I hope you will take a moment to check out the other posts in the series.
How to Create a Science Discover Center

(Visited 725 times, 1 visits today)