Early learners have been weaving plate mats for decades. Why? They are such a great way to work on cutting and fine motor skills. The end product is so cute.  We have fond memories of doing them and we know our kids will love making them too. Why not have our children in the primary grades work on those same skills? The project could be a little more challenging. The weaving being done could require more precise fine motor skills. The end product would still be cute fall craft.
Fall Craft That Uses Weaving
This woven apple is such fun for primary aged children to make. Creating the framework for weaving is the same as creating the frame for the plate mat. A piece of paper is folder in half and horizontal cuts are made in rows. The difference is prior to cutting out the horizontal rows a shape is cut in the paper. You will need cut out a  simple heart like shape with a flat base rather than a point to make the apple.
Just as with a place mat weaving project this fall craft apple will need to have strips cut of of paper. The strips will be woven up and down through the rows. If the strips end up being to long, children can trim them so that fit on the apple.
Once all the strips are in place just where you want them, they can be glued down. We found that a glue stick did the best job of hold the strips in place. Regular glue held the strips in place, but sometimes oozed out from beneath the strips. (Dealing with oozing glue are crafts isn't a lot of fun.)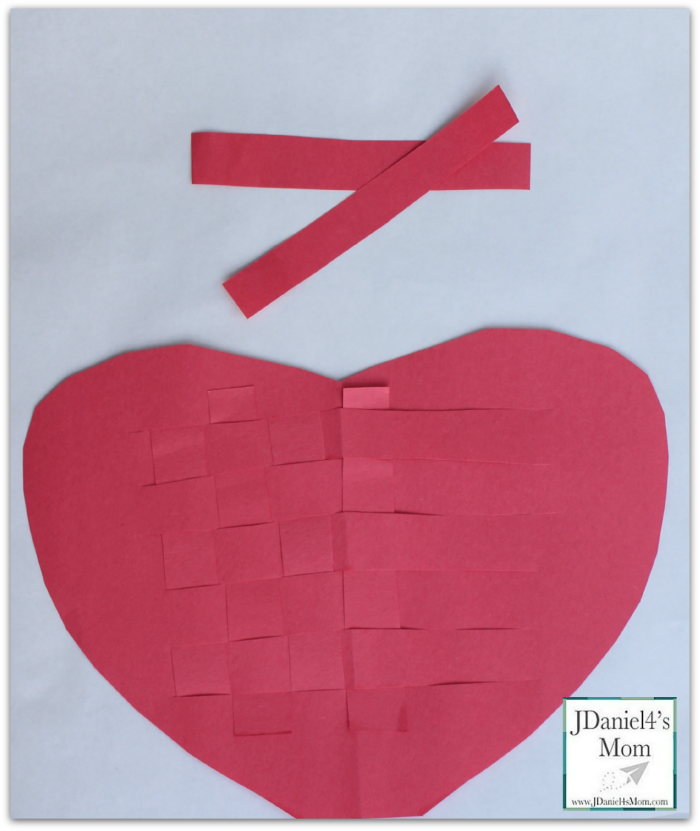 With the apple complete you can move to the second part of this fall craft which is creating and weaving the leaf. The rows cut in the folded leaf will be much smaller. The strips cut to weave into the leaf will be equally small. (An unwoven leaf could be added to the apple, but the woven leaf will look really cool.)
After gluing on the leaf, a small brown stem will need to be cut out. When the length of the stem looks just right, the stem can be glued down too.
This fall craft would be great to display or to use as a place mat a fall harvest or Johnny Appleseed celebration. If you decide to make it a place mat, you will probably want to laminate it.
Here are some other wonderful fall craft and activity ideas with apples:
Some of these fall craft and activities are from this blog. Other are from top bloggers whose work I love. I knew you would love their work too.
Mixed up spelling words in red cup apples

Five Little Apples Rhymes and Craft
Hand Print Tissue Paper and Button Craft
Building Word Families with Apples and Worms
Apple Fizzing Science Experiment
Apple Science Experiments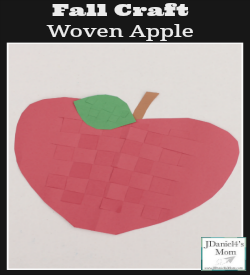 Let me know which of these fall craft and activity ideas you try, by coming back and leaving me a comment.

(Visited 215 times, 1 visits today)