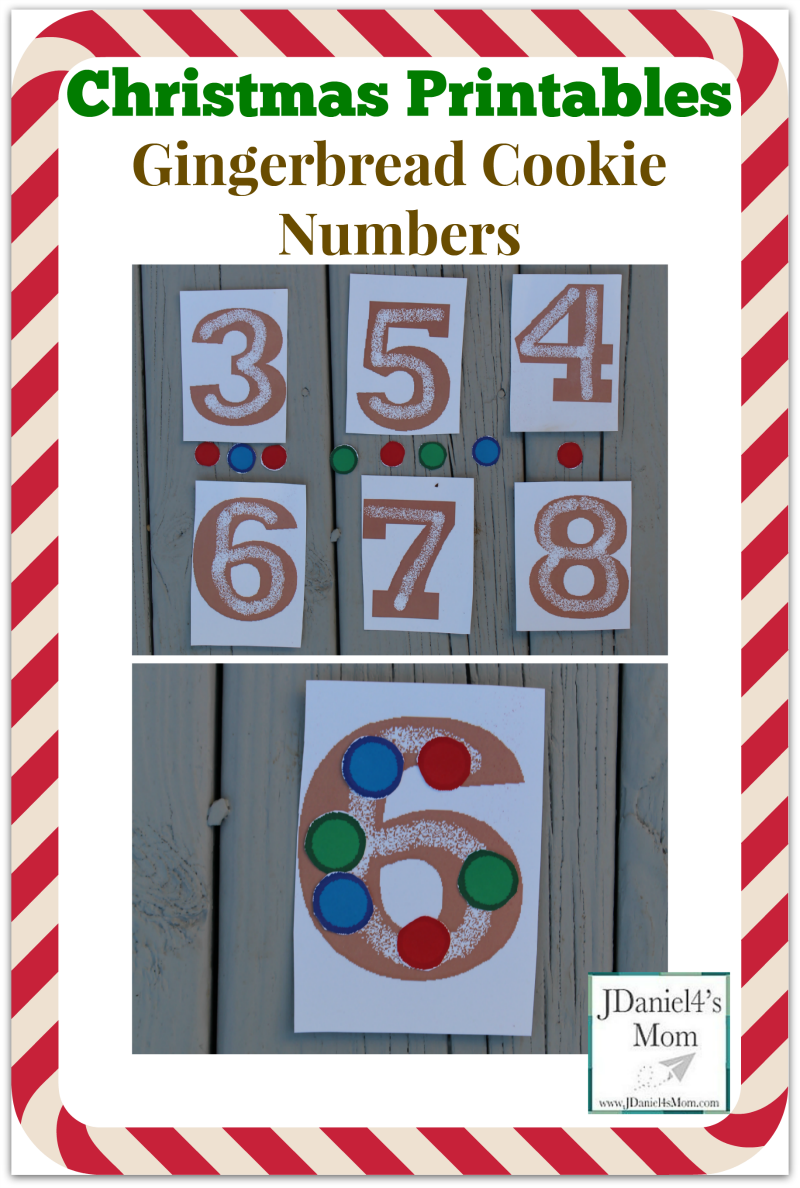 Earlier this week I shared with you a set of peppermint stick themed numbers that you could printout to use this your children. Today I want to share with you a set of gingerbread cookie themed numbers. This set comes with some color candy disks that you can use as counters.You might decide that you don't want to use the printable counters. You may decide that buttons or pom-poms would be better. No matter what you decide to use I think you children will enjoy counting the numbers on these Christmas printables.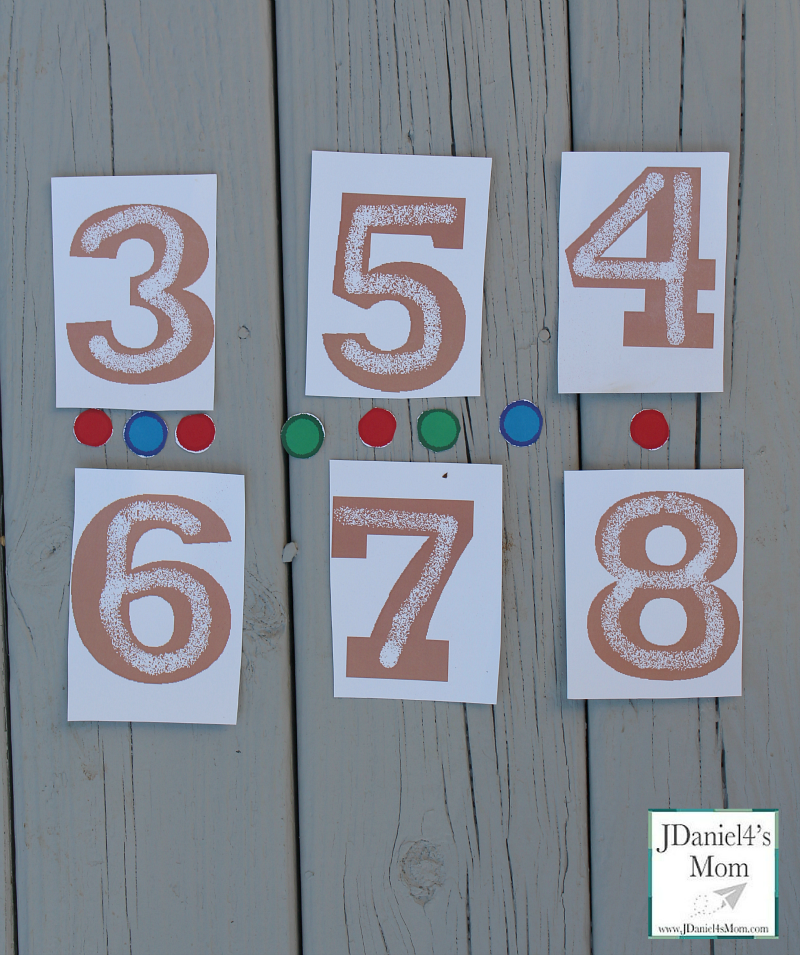 Children can used the numbers in a number of ways. You may decide to have them work on one number a day or have them use all of the numbers at once. It will probably depend on the learning level of your children.
We have used the numbers all together while sitting at the kitchen table and on our deck outdoors. You may decide to use them in a center, with a small group or one on one.  There really isn't a wrong way to use them. I  have shared a number of math games you could play in the post on peppermint stick numbers. A few more number games in a post called Fun Math Games with Turkey Numbers.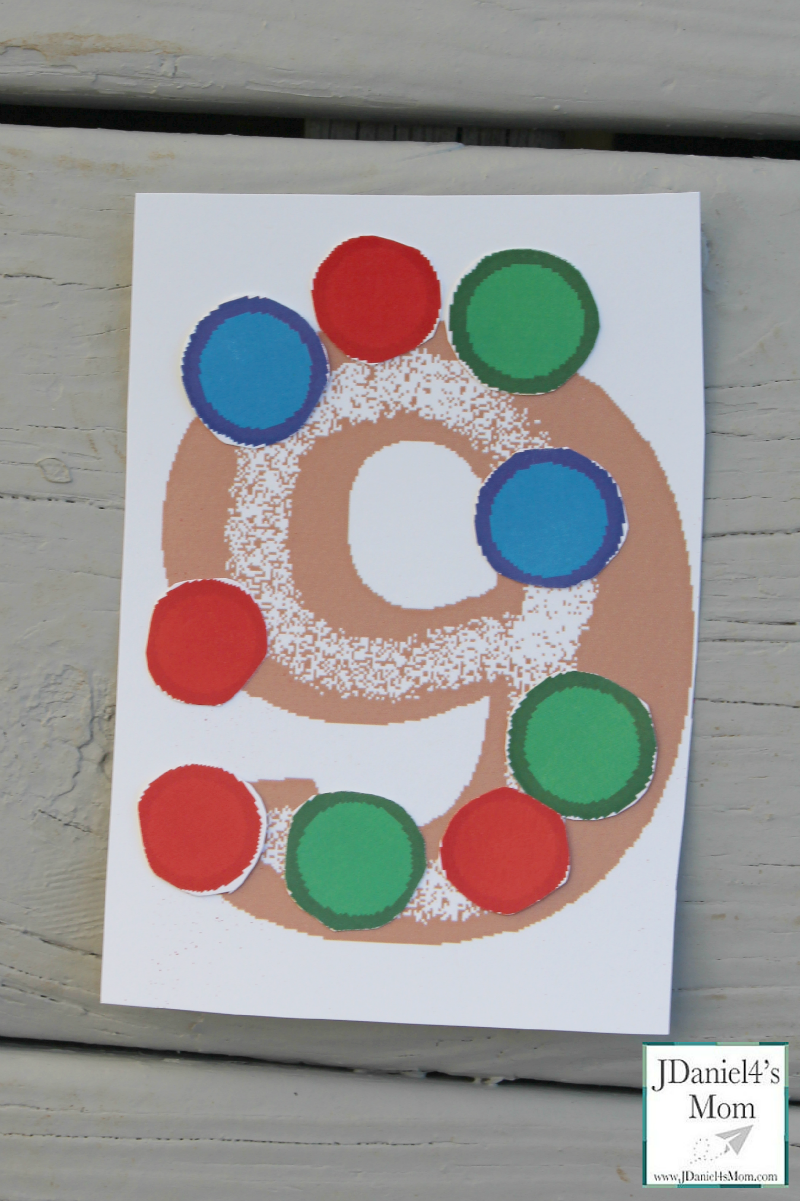 If your children really enjoy doing math activities with a gingerbread theme, here are a few more activities to try. Some of them are Christmas printables and some are not.
Roll and Graph Printable from Teaching Heart
Gingerbread Man Measure from Childcare Lounge
Gingerbread House and Fruit Loop Graph from Pre-Kinders
Bake Up Array from Top Teaching
Gingerbread Christmas Printables from 123 Homeschool for Me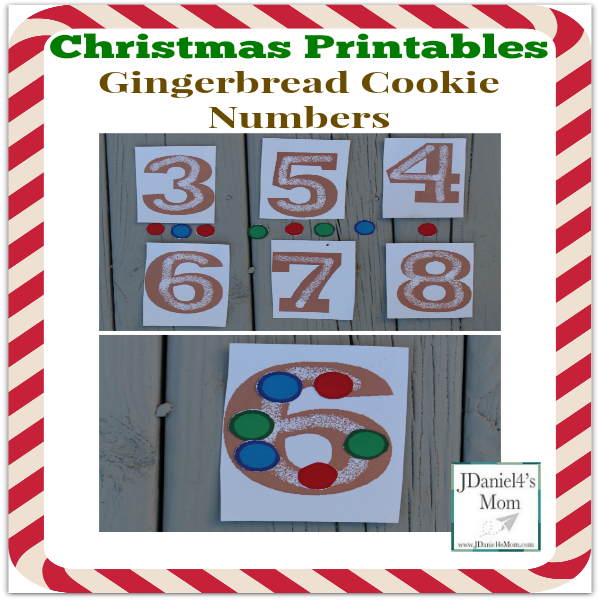 If you use these with your children, please take a picture of your version of the activity you play. Then share it with me on Instagram or Facebook. I would love to see activities you do with them.

(Visited 1,143 times, 1 visits today)