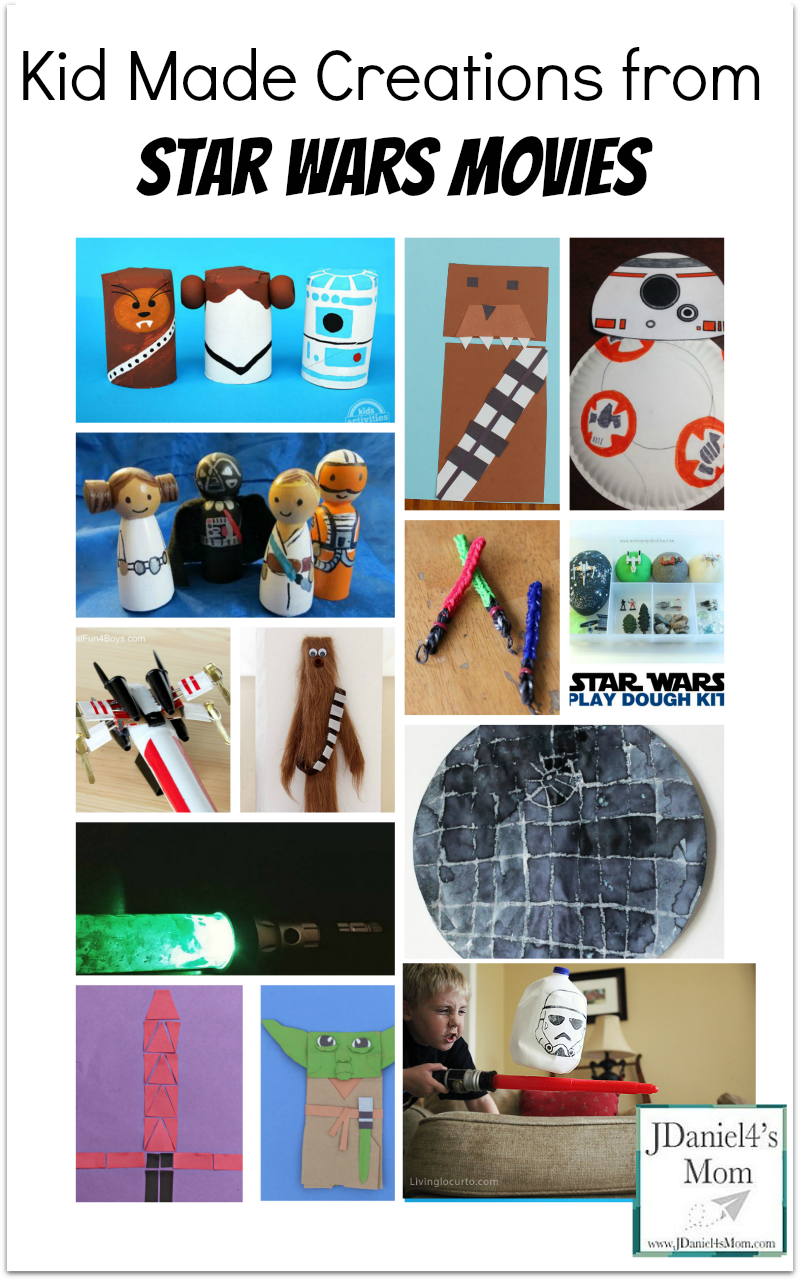 Children just love the Star Wars Movies. Whether it is the older movies or the new ones. Here is a collection of wonderful Star Wars creations kids can make that feature objects and characters from the Star Wars Movies. Some may require preparation on your part. Others will be able to be completed all on their own.
General Star Wars Creations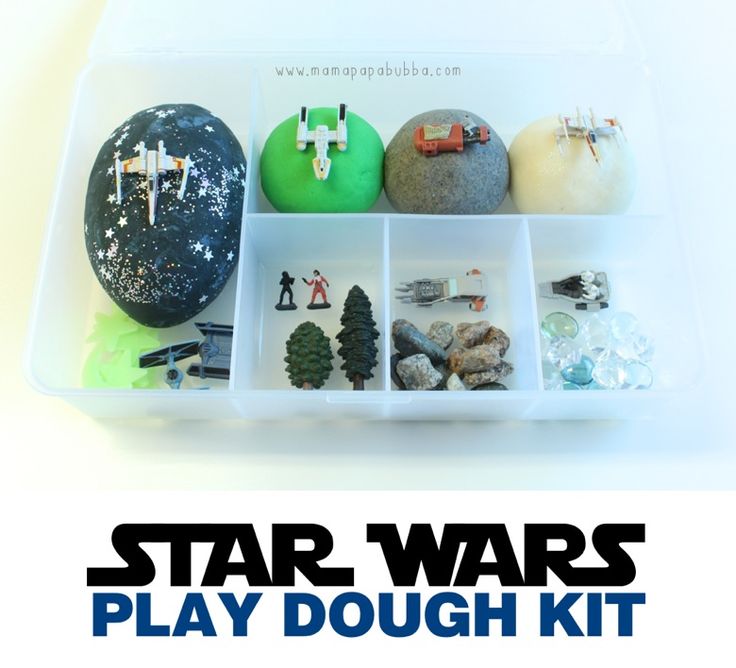 Star Wars Play Dough Kit from Mama.Papa.Bubba.– What a fun gift this would make for the young Star Wars fans in you life!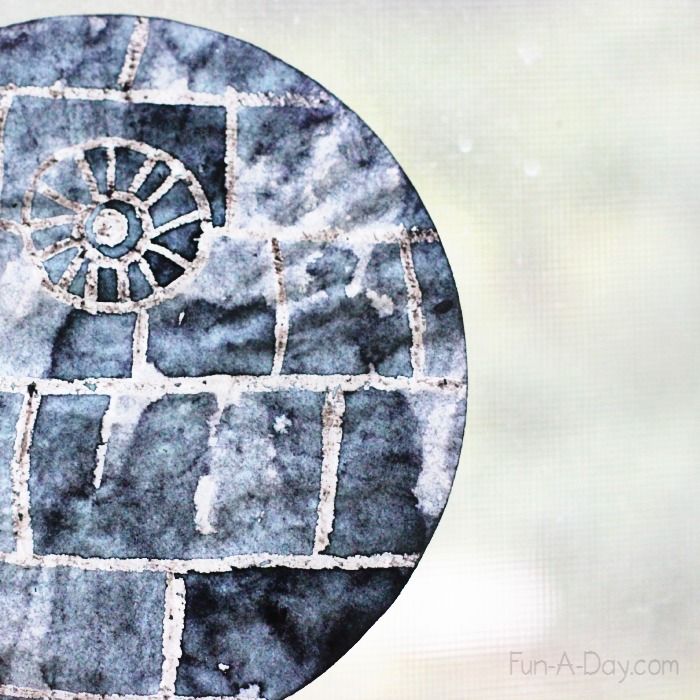 Star Wars Death Star Craft from Fun-A-Day– Kids will love watching the crayon strokes appear as they paint.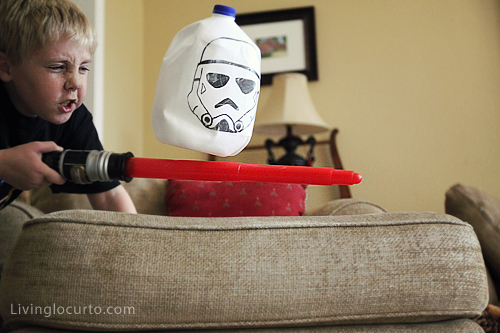 Star Wars Milk Jug Craft from Living Locurto– JDaniel is asking me to help him make this fun light saber target.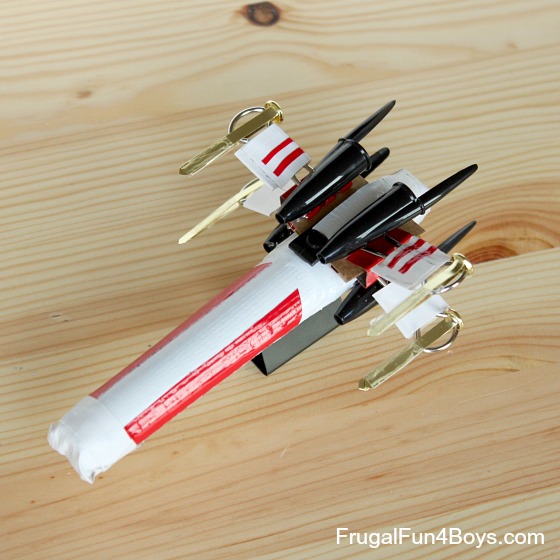 Star Wars X-Wing Fighters from Frugal Fun 4 for Boys– This cool fighter is made of office supplies that you probably have at home.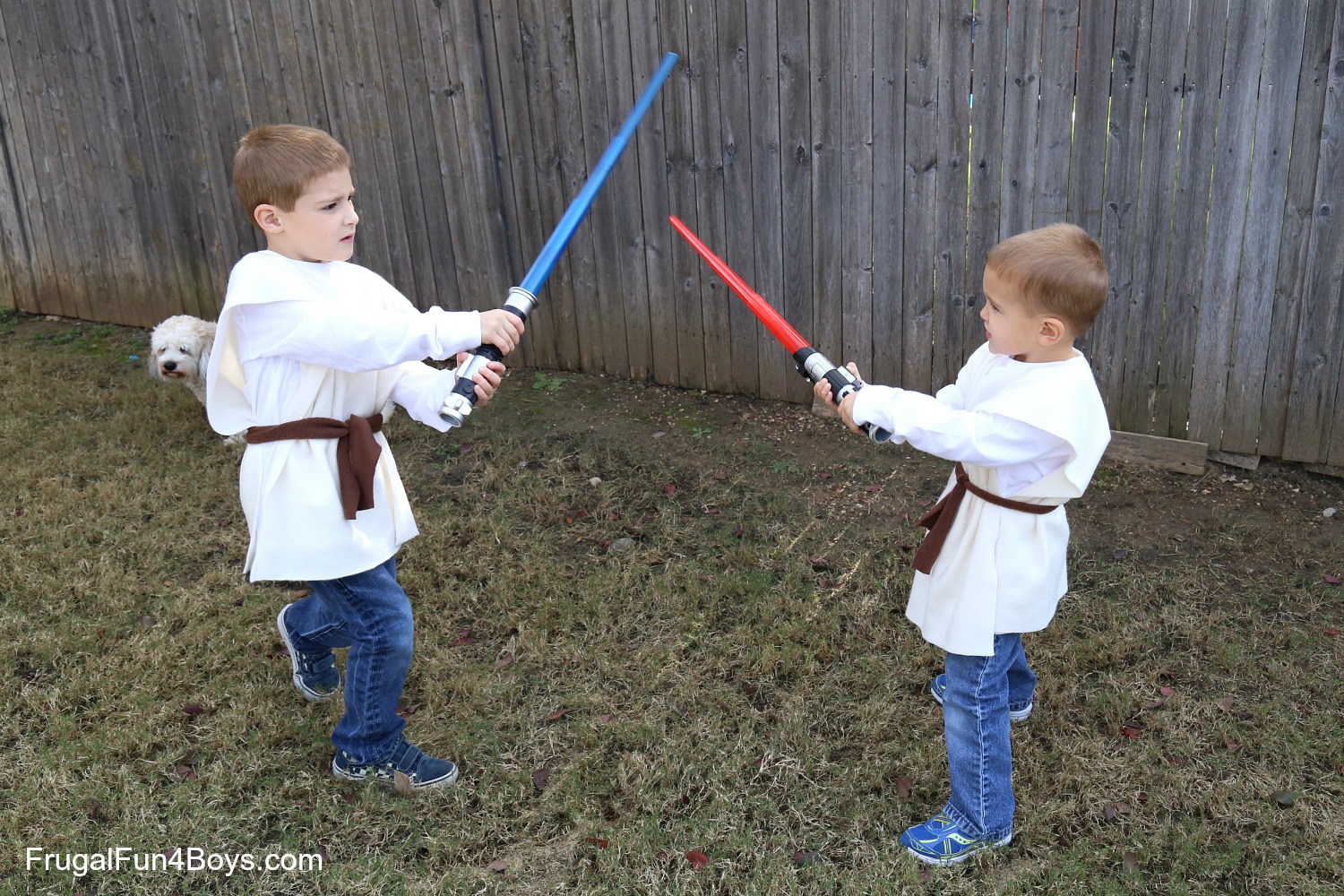 No Sew Jedi Uniform from Frugal Fun 4 for Boys– What fun it would be to have light saber battle in your own uniform.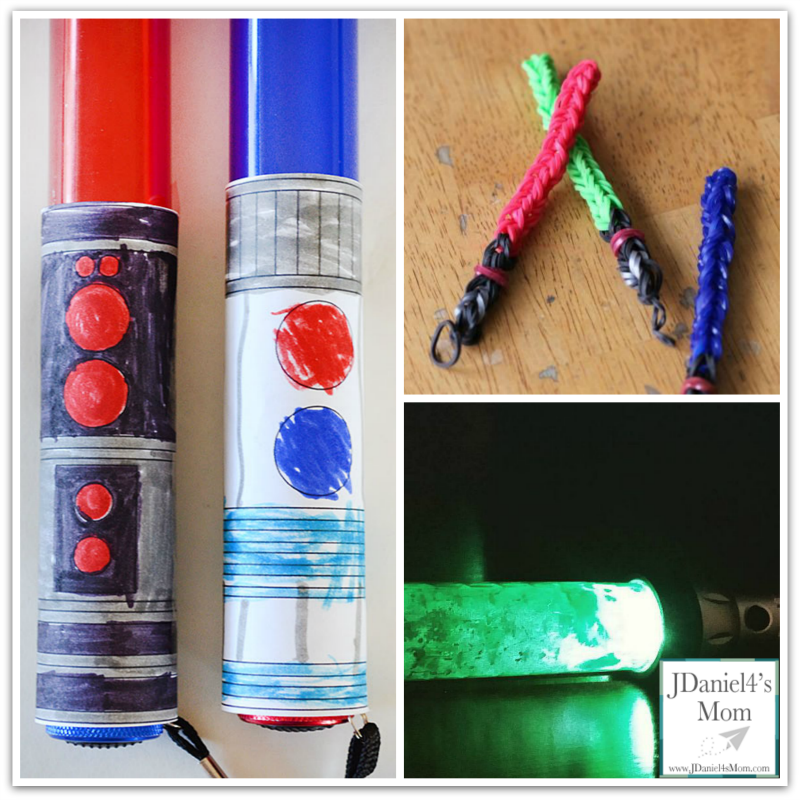 Light Saber Creations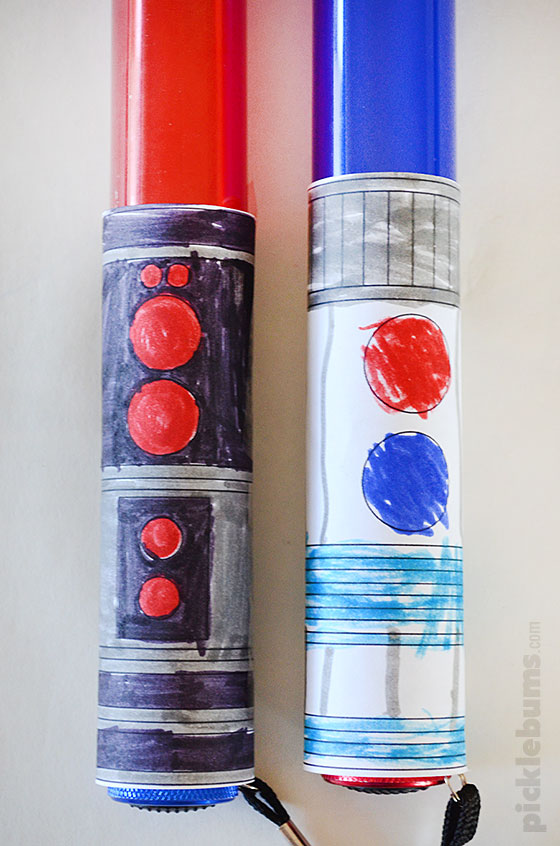 Make Your Own Light Saber from Picklebums– I love that the handle printable for this craft is available on this post.
DIY Light Saber That Really Works from Lemon Lime Adventures – The glow that comes off this creation is super cool.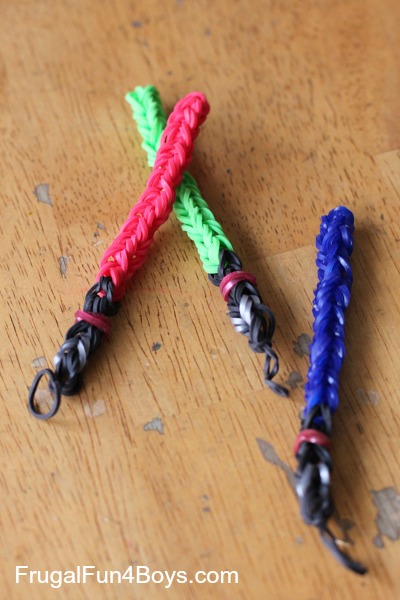 Rainbow Loom Light Sabers from Frugal Fun for Boys– Kid will love making these and finding fun ways to display them.
Pin It For Later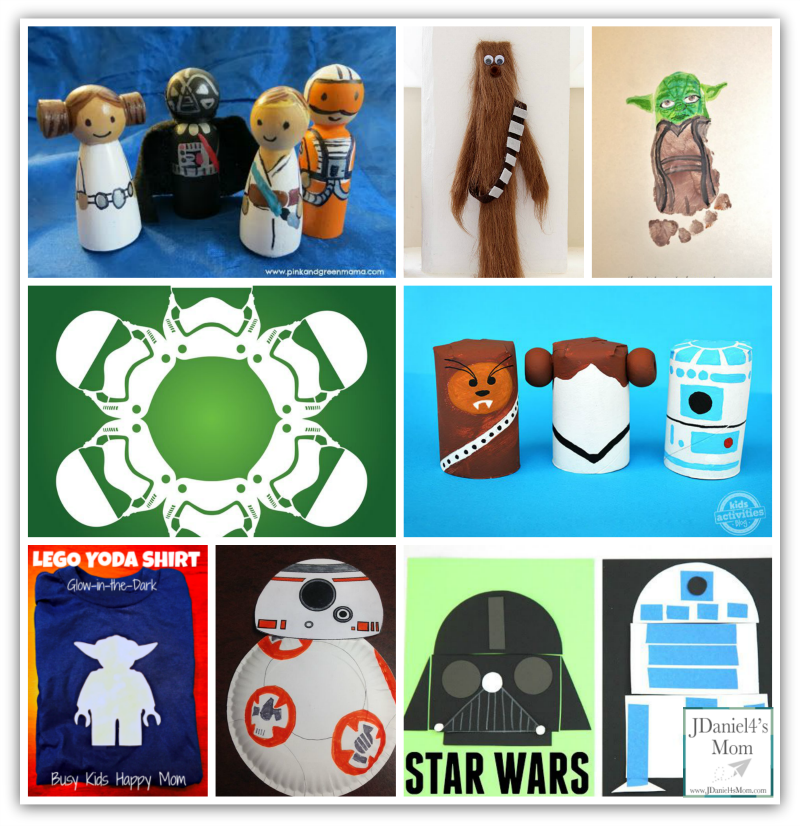 Star War  Character Creations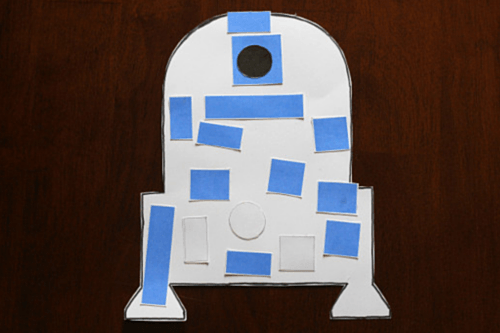 R2-D2 Craft from  Mom Inspired Life– This post shares two versions of R2-D2. There is one for younger children and one for older children.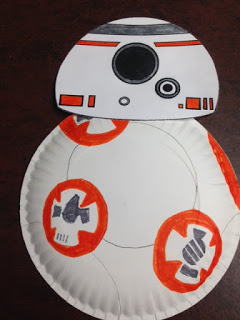 BB-8 Paper Plate Craft from Silly Fun Time– Kids will creating this new droid from The Force Awakening. The brass fastener used when creating this droid allows the paper plate to spin.
Pin It For Later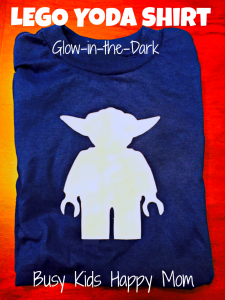 Glow in the Dark Yoda Shirt from Busy Kids Happy Mom – Kids love shirts that glow in the dark!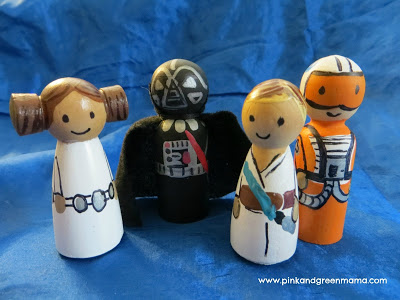 Star Wars Peg Dolls from  Pink and Green Mama– What fun it would be to pretend play with these peg dolls!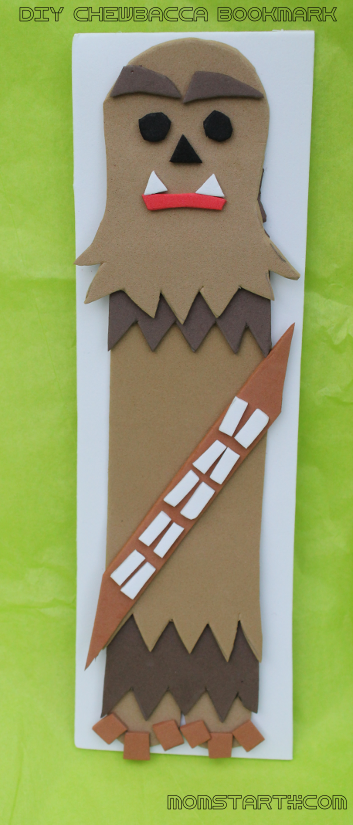 Chewbacca Bookmark from Mom Start– This would be perfect to mark the starting reading spot in your favorite Star Wars book.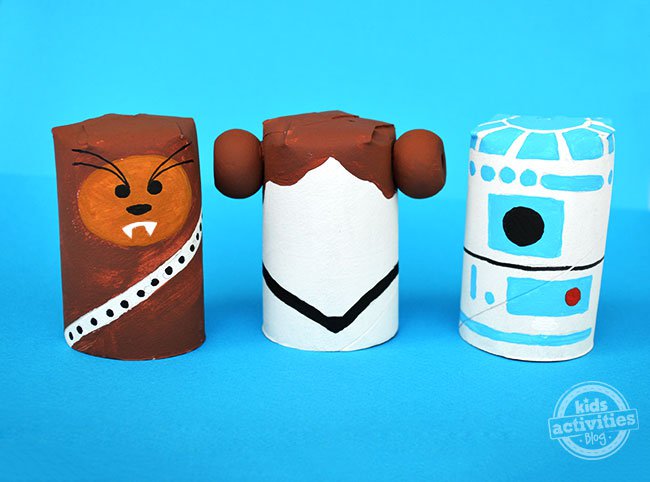 Star Wars Toilet Roll Character from Kids Activities Blog– This is an amazing creative way to craft with cardboard tubes.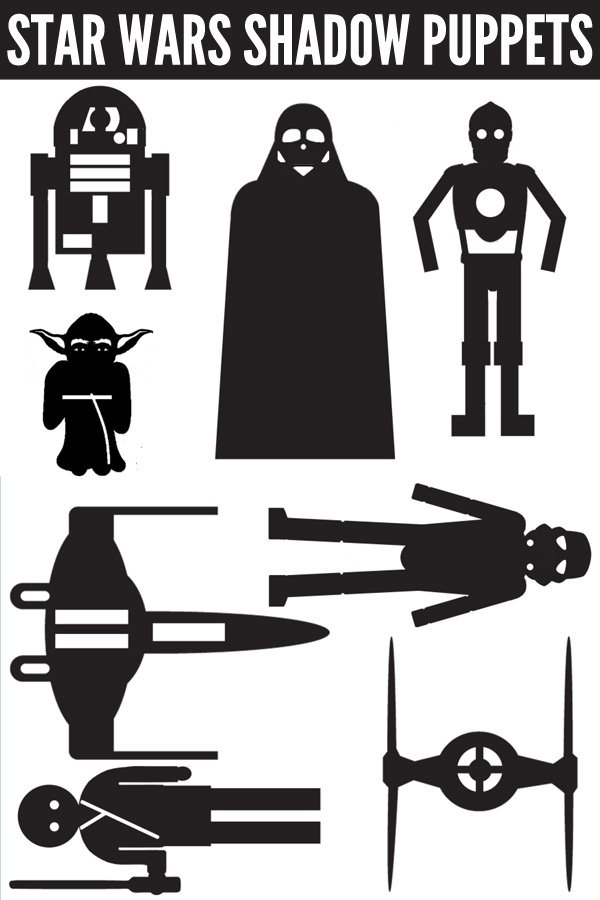 Star Wars Shadow Puppets from Childhood 101- These are perfect for sharing your favorite scene from your favorite Star Wars movie.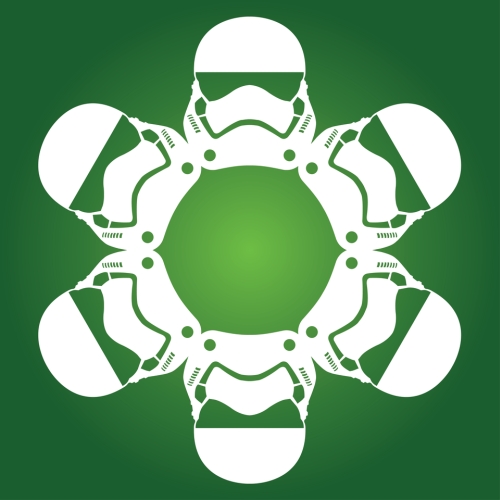 Star Wars Snowflake Diagrams from  Matters of Gray– There are several of these amazing snowflake diagrams to choose from.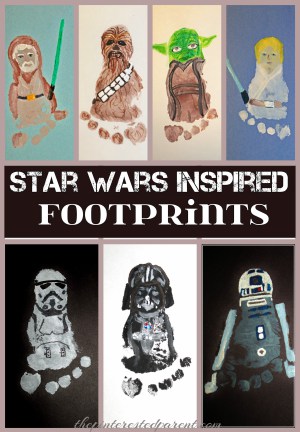 Star Wars Footprint Craft from The Pinterested Parent– What a creative way to paint using  footprints!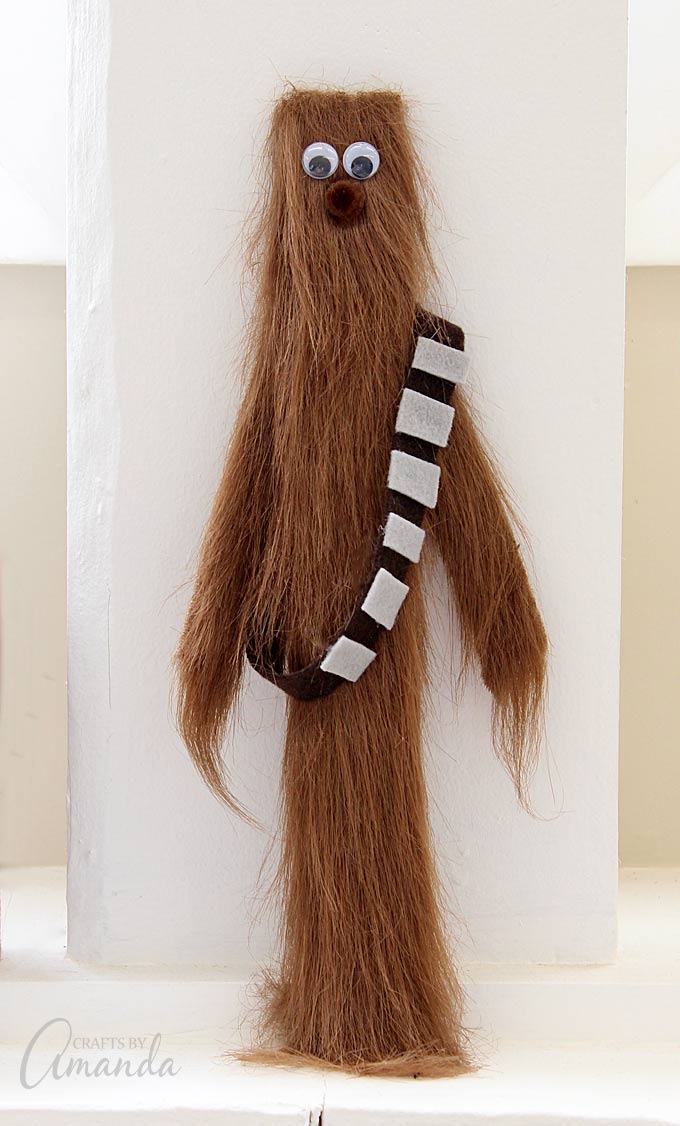 Paint Stick Chewbacca from Crafts by Amanda– Kid will love creating this furry creation!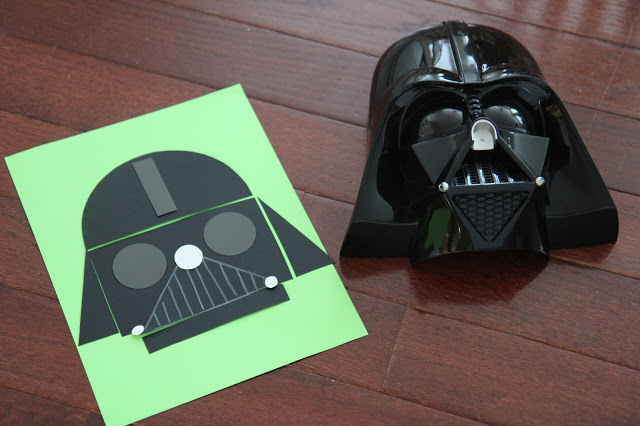 Darth Vader and R2D2 Shape Crafts from Toddler Approved– This is an awesome way to explore and build with shapes.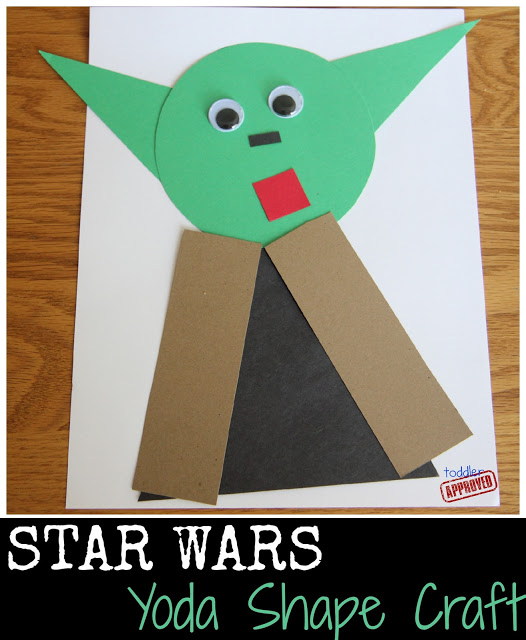 Yoda Shape Craft from Toddler Approved– Even the youngest Star Wars fans can explore shapes when creating this craft.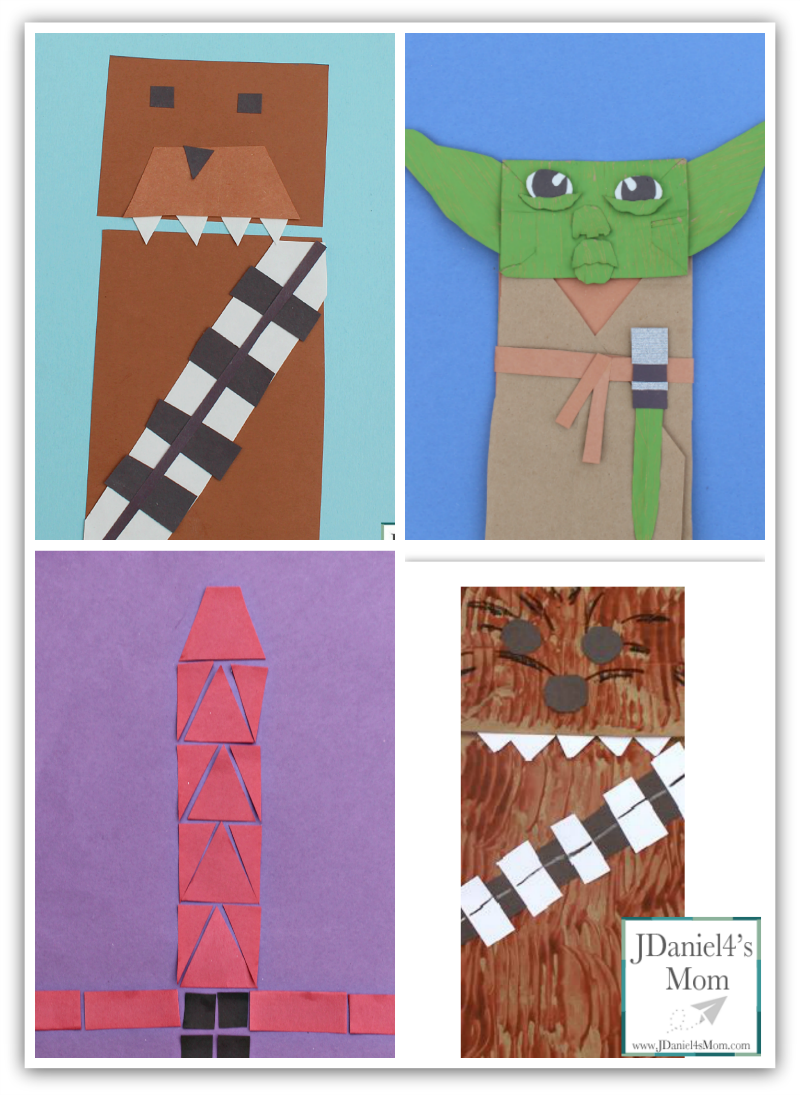 Creations from Star Wars Movies Found on JDaniel4's Mom
Star Wars Light Saber Shape Craft
This shape craft features the new Crossguard light saber. Children get to combine triangles to make rectangles in this craft.
This shape craft was created for younger children. If you keep it simple, you can make the sash for your children ahead of time.
Texture is created while painting Yoda's skin with a fork.  Your children will enjoy fork painting.
Chewbacca was also fork painted. We wanted to try to make him look furry. Fork painting and magic marker strokes gave us the look we wanted.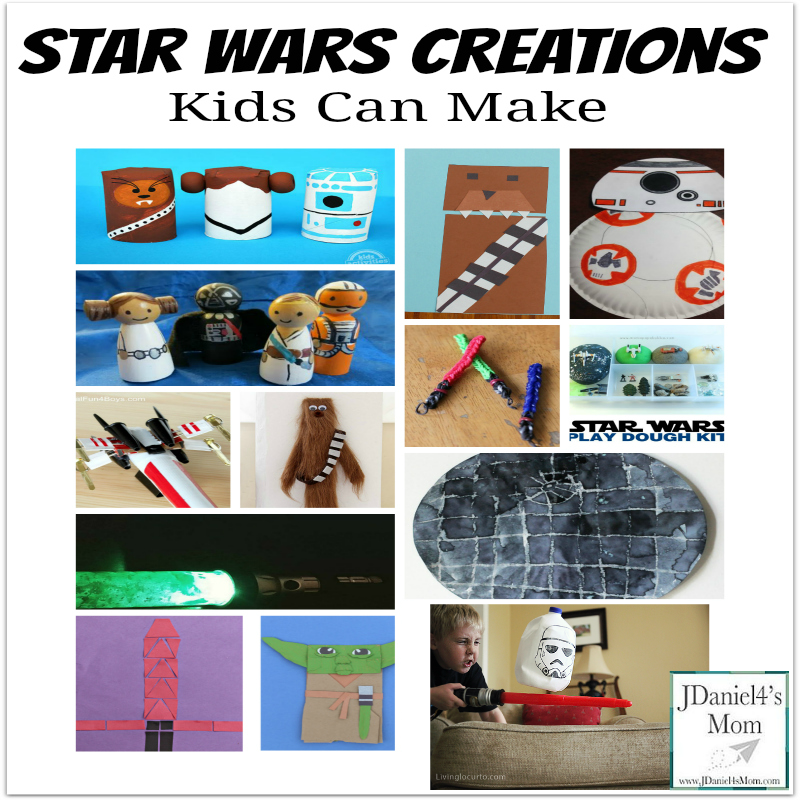 (Visited 639 times, 1 visits today)