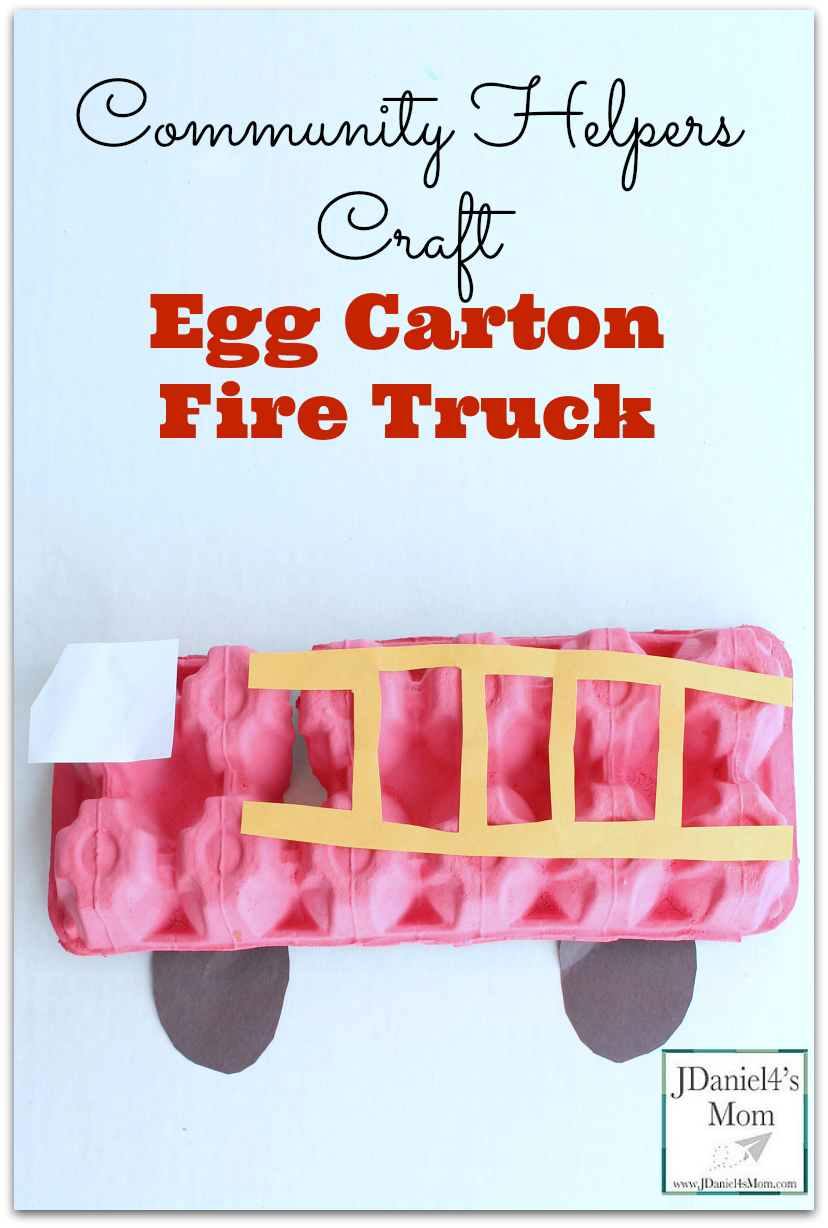 An egg carton has the same shape as a fire truck to me. Why have I decided this? I was recently trying to decide how we could use an empty egg carton. After looking at it for a couple of minutes, I noticed its resemblance.  It could be because I have been working on a number of community helpers themed activities with a fire truck theme.
It started with creating math themed with a fire truck counting activity I wrote for Pre-K Pages. I made a paper plate firefighter that also works on counting. Then I made place value chart that focused on the same community helpers theme for my son to use. It has fire truck numbers and a firehouse work space.
This series could have just had number activities, but I decided it needed a craft. The egg carton fire truck idea seemed like a fun craft for kids to make.
Warning About This Community Helpers Craft!
There was one small problem that we encountered while creating this craft. The cardboard egg carton kept absorbing the red paint. We used washable kid's safe paint for crafting. After one coat, the paint on the truck looked pink. It took three layers of paint to make it look close to red. You may want to experiment with what type of paint will work best for your children.
Here are the supplies we used to create the egg carton fire truck:
Cardboard egg carton
Red paint
White paper
Black construction paper
Gold mailing envelope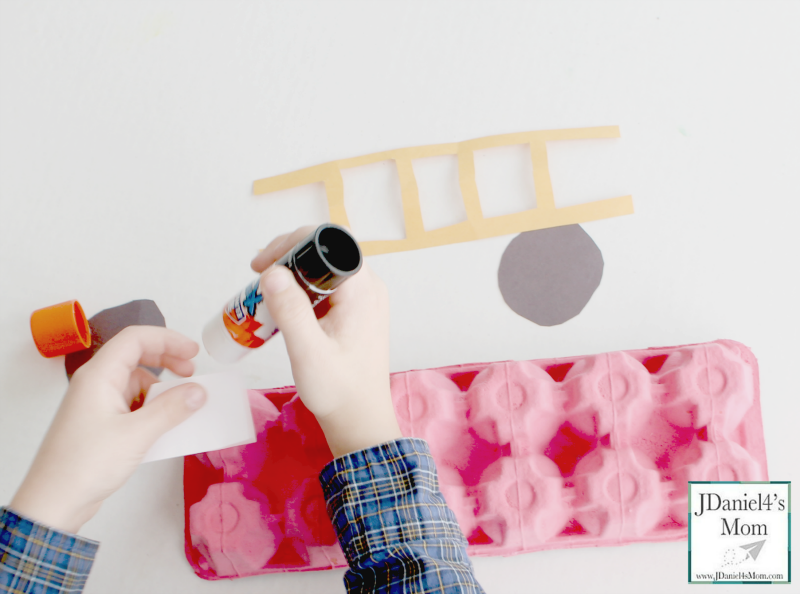 Directions for Constructing the Fire Truck
It all starts with painting the egg carton. As I mentioned above, you may need to paint more than one coat of paint to get the carton to look red.
Then we cut out the various paper sections of the fire truck. A window was cut out of white paper. The fire truck's wheels were cut out of black paper. Oval shapes were cut out for the wheels. I wanted us to be able to long section of the wheel to glue to the back of the egg carton. Finally a ladder was cut out of the back of an old mailing envelope. (You could make a yellow ladder if you like.)
The final step was to glue the paper pieces onto the egg carton. We use Xtreme Glue Sticks from Elmer to create crafts. It seems to do a create job in keeping our crafts together!
If you are looking for more community helpers fire truck art projects, you will want to check these out: 
Fire Truck Craft with Flame Painting
Fire Truck Craft for Preschoolers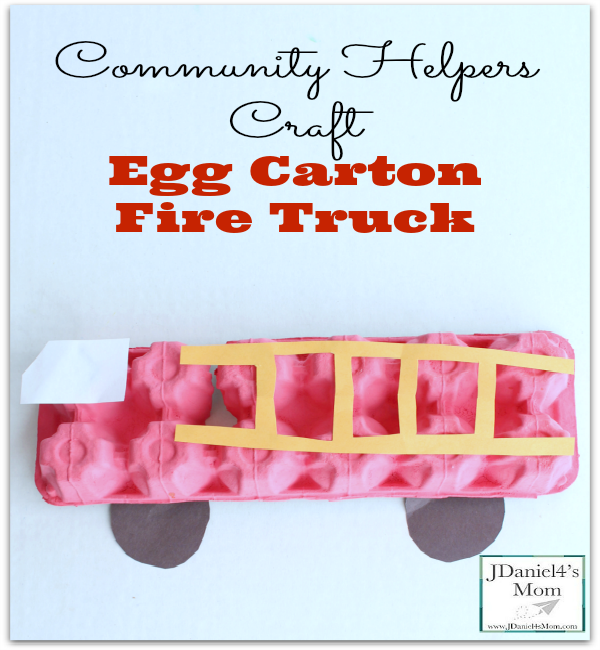 (Visited 605 times, 1 visits today)