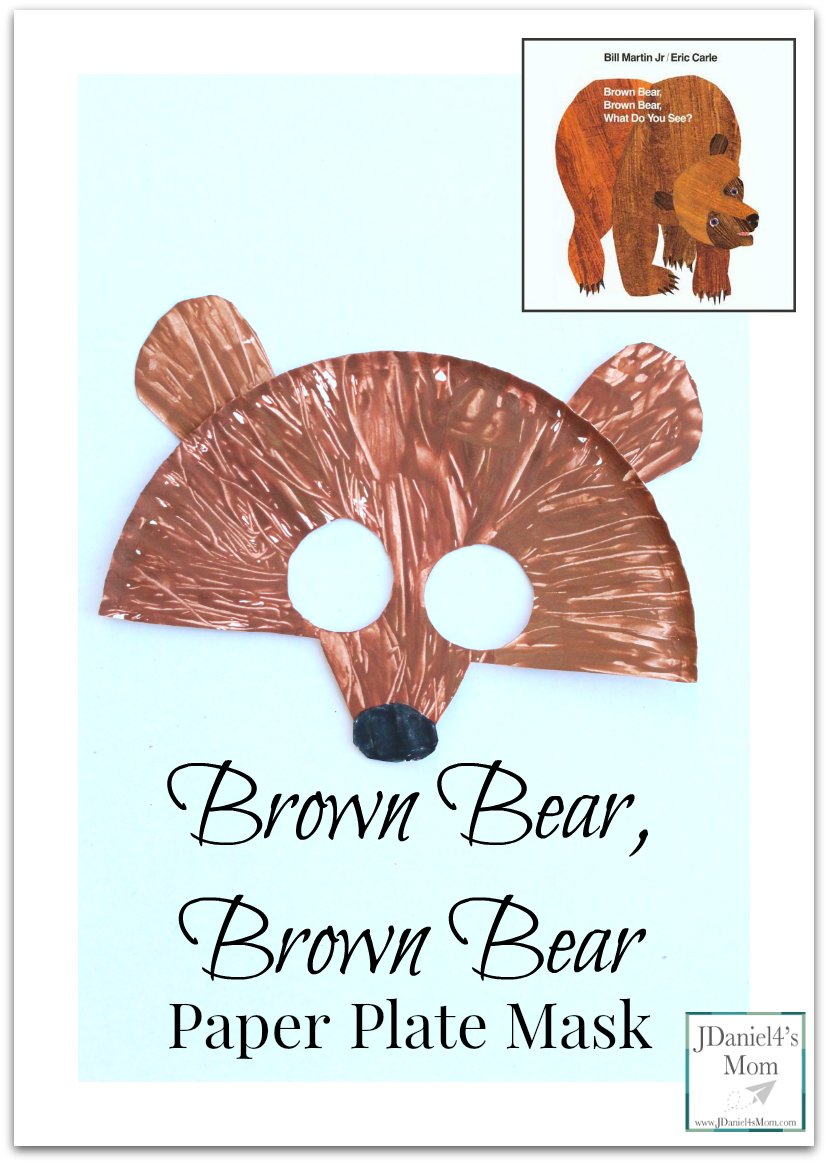 This post contains an affiliate link.
Brown Bear, Brown Bear, What Do You See?
  is one of those stories your children love to hear over and over again. After reading so many times, children memorize the words found in the book Brown Bear, What Do You See? Why not create a paper plate mask with kids that they can use to retell the story or play a version of I Spy with much like the Brown Bear did.  I think kids would really love it.
The paper plate mask was designed to not cover a child's whole face. Some kids just don't like their whole face covered.  I will share with your several ways that kids can hold or wear their mask too. Some kids don't actually want to wear their masks.
Making the Brown Bear, Brown Bear Mask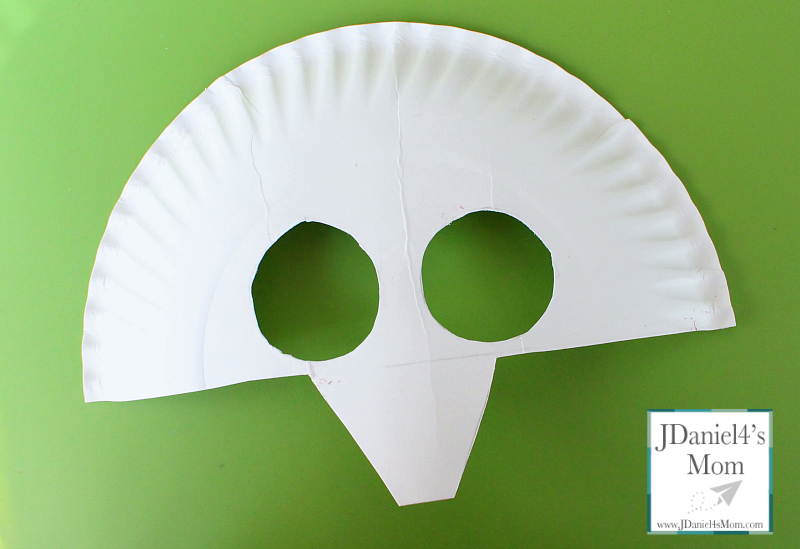 We started by cutting a paper plate in half horizontally.  Actually we didn't cut the plate all the way across. We did cut a nose spot in the center of the plate. Then we cut two eye holes.
Two ears were cut out of the paper plate scraps. One nose was cut out of a scrap piece too.
We happened to have a few colors of brown paint in our craft closet. I placed some of each on a paper plate for us to fork paint with. The ears and mask were all painted with long strokes of the back of an old fork.
While the paint was drying, the nose was colored black with a marker.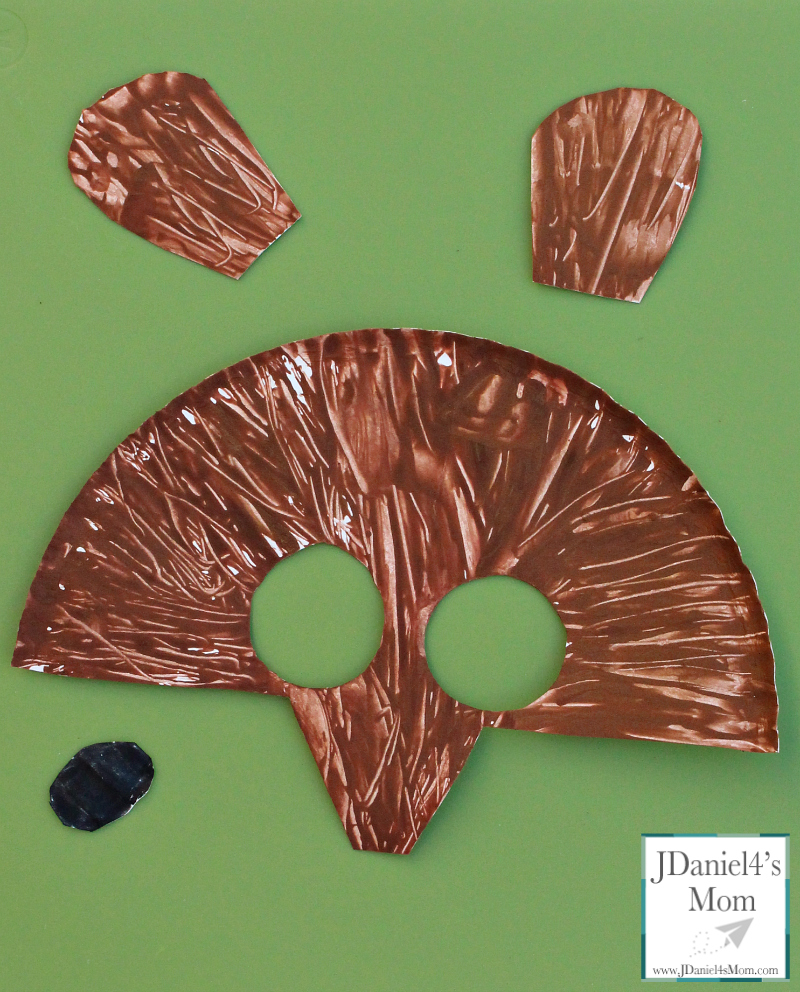 When all the Brown Bear, Brown Bear mask sections were dry, the mask was assembled. We used a glue stick to put each of the parts in place.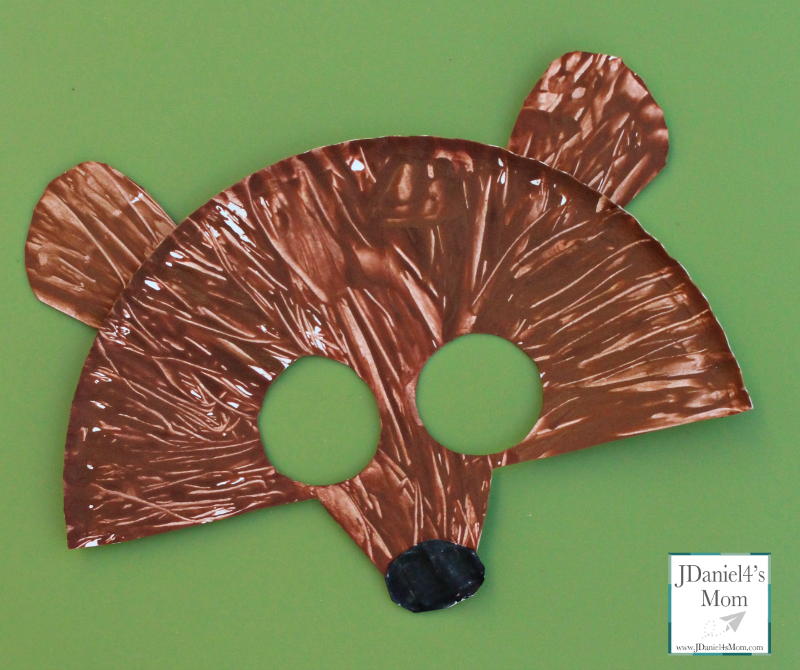 Things to Attach to the Brown Bear, Brown Bear Mask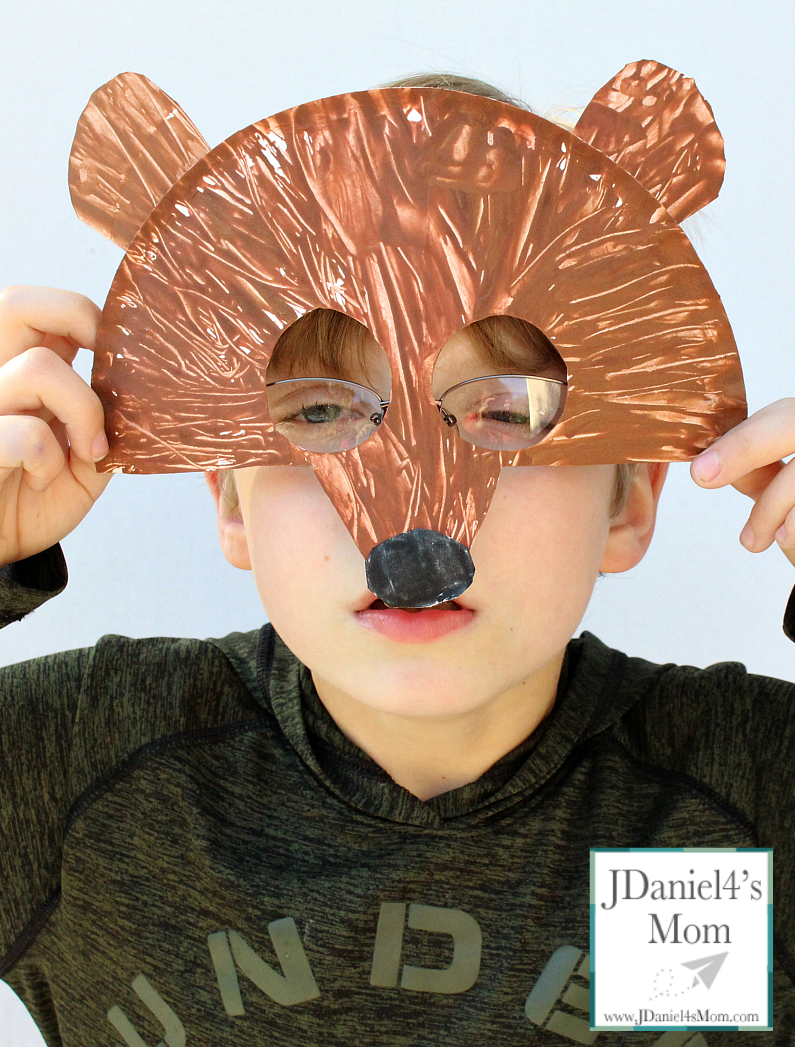 You could just hold the mask with one or two of your hands if you like.  Here are several ways to wear the mask:
Punch holes on each of the side. Attach string to each side through the holes. Then tie the string in the back of your child's head.
Staple twine to each of the sides and tie the twine behind your child's head.
Glue a tongue depressor to back on the mask on one side. Kid's can hold the mask over their face by the tongue depressor.
Ways to Use the Brown Bear, Brown Bear Mask
The mask can be worn while retelling the story.
One child at a time can share something outside that they see while wearing their masks.
You have all the children wear their masks. They can take turns saying a friend in the room that they see. This is a great way for children to work on the names of their friends.
You will find more paper plate crafts on my Paper Plate Crafts Pinterest board.  Here are a few paper plate crafts you will find right here on JDaniel4's Mom.
Ocean Animals Paper Plate Craft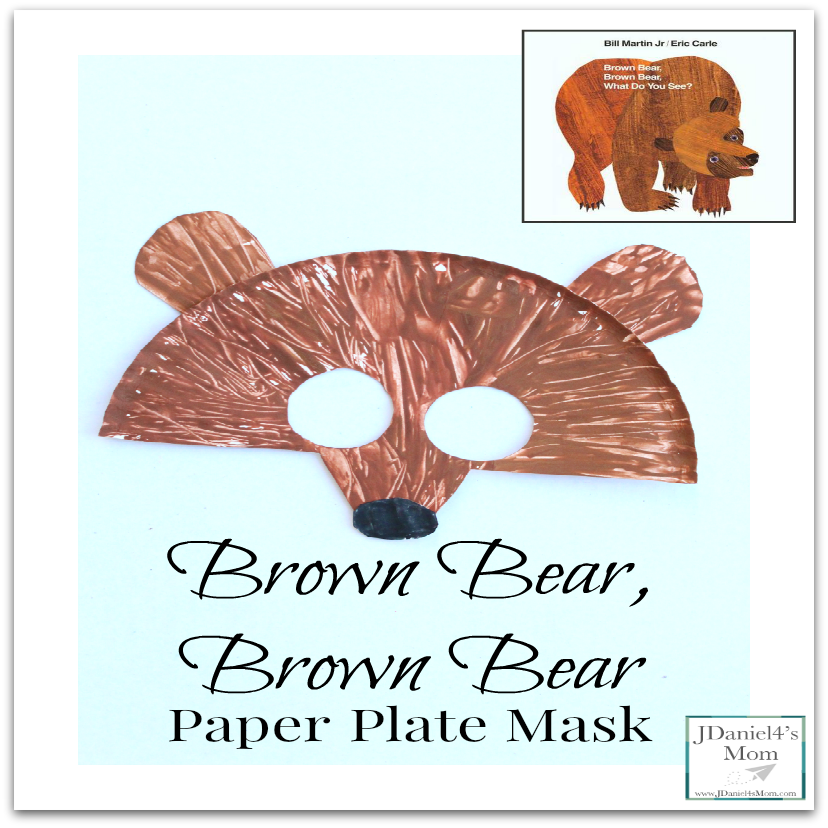 (Visited 3,957 times, 1 visits today)