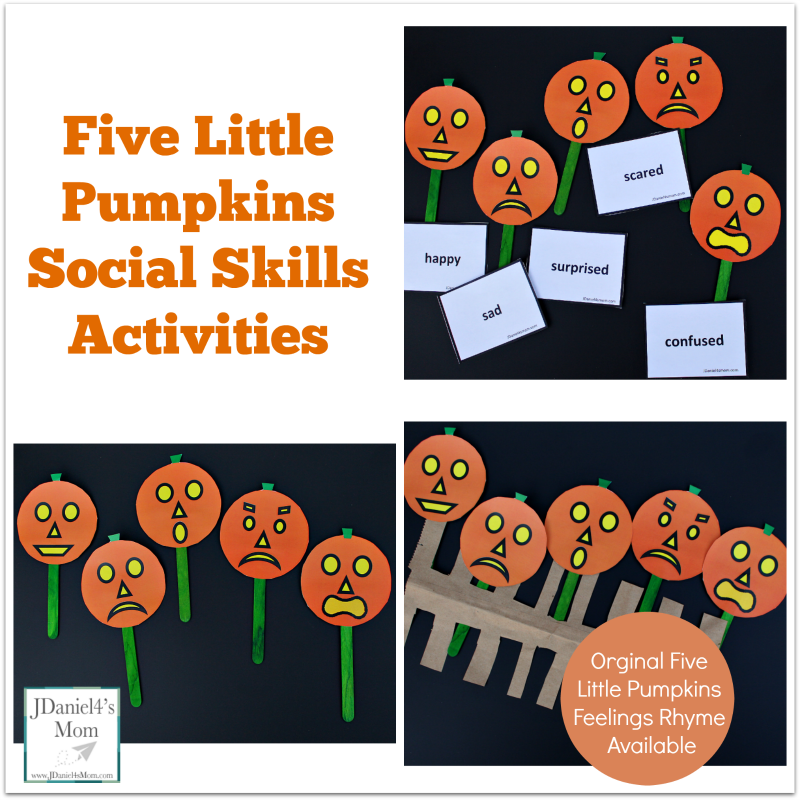 The Virtual Book Club is exploring the book Five Little Pumpkins this week. A few year's ago I made a pumpkin themed emotion game for large learning kit company. (I talk more about it in It's Pumpkin Time post.) I thought you might like some new social skills activities based on The Five Little Pumpkins.  I think you will love them.
Social Skills Activities
Supplies for the Activities
Popsicle sticks
Black Paper
Each of the social skills activities share below will give your children a chance build on their understanding of feelings. They will match feeling to facial expressions. Then they will talk about what causes each of the feelings to happen. Finally, they will act out each of the feelings. This will give them an opportunity to express their emotional and social skills through actions.
Activity One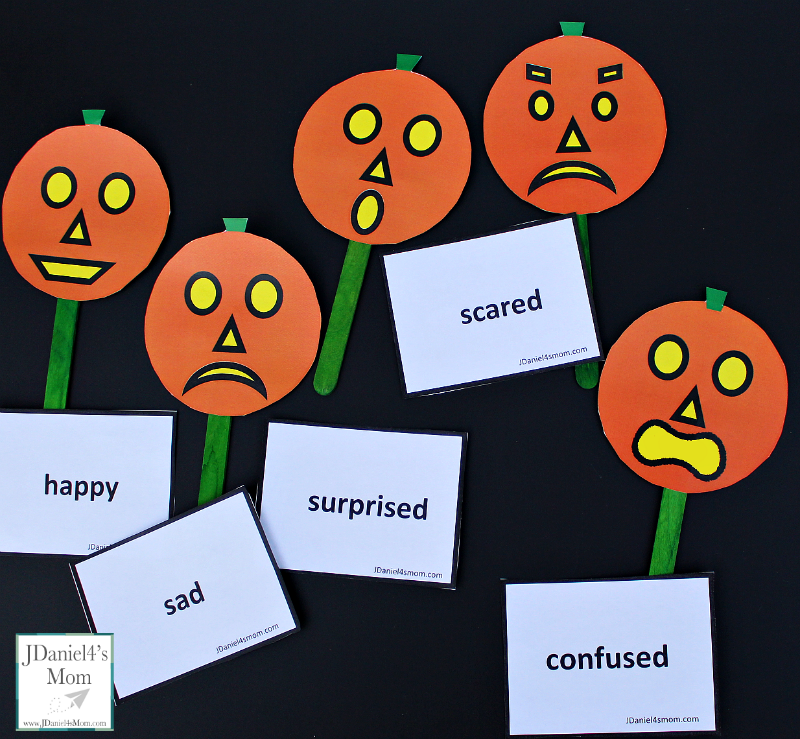 Read the Five Little Pumpkins Feelings Rhyme.  Then you can have your children match each pumpkin face to the emotion they match.
Activity Two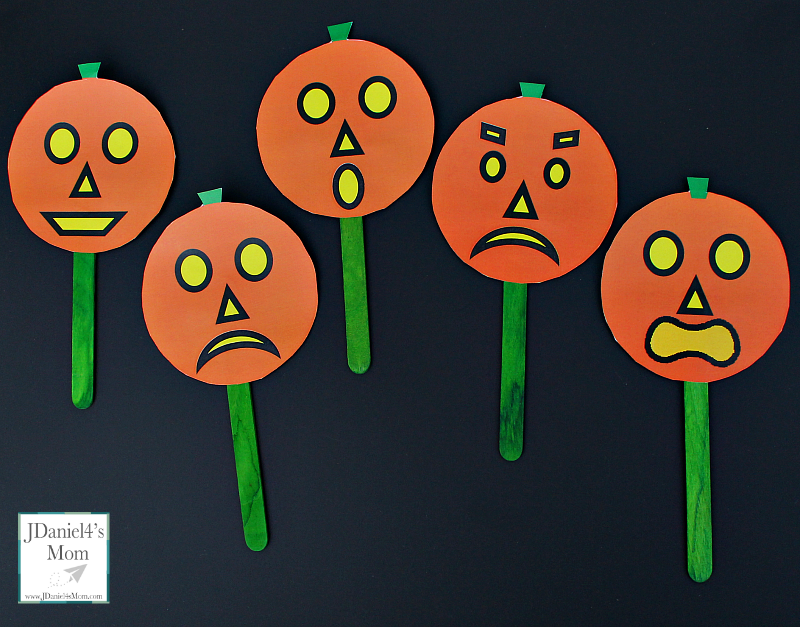 Have your children read the rhyme. Then have them each share what they think made each pumpkin feel the way it does.
Five Little Pumpkin Feelings Rhyme
Five little pumpkins sat on a gate.
They don't all look happy! Let's investigate!
The first one had a face with a grin. It was very hard for it to hold its joy in.
The second one felt really bad that is why its face looked very, very sad.
The third one was filled with surprise. It didn't recognize its friend in disguise.
The fourth one has a face with a frown. It is angry and feels really down.
The fifth one is all confused about Halloween night.  Halloween makes it happy while it fills others with fright.
©Deirdre Smith for JDaniel4's Mom 2016 All rights reserved
Activity Three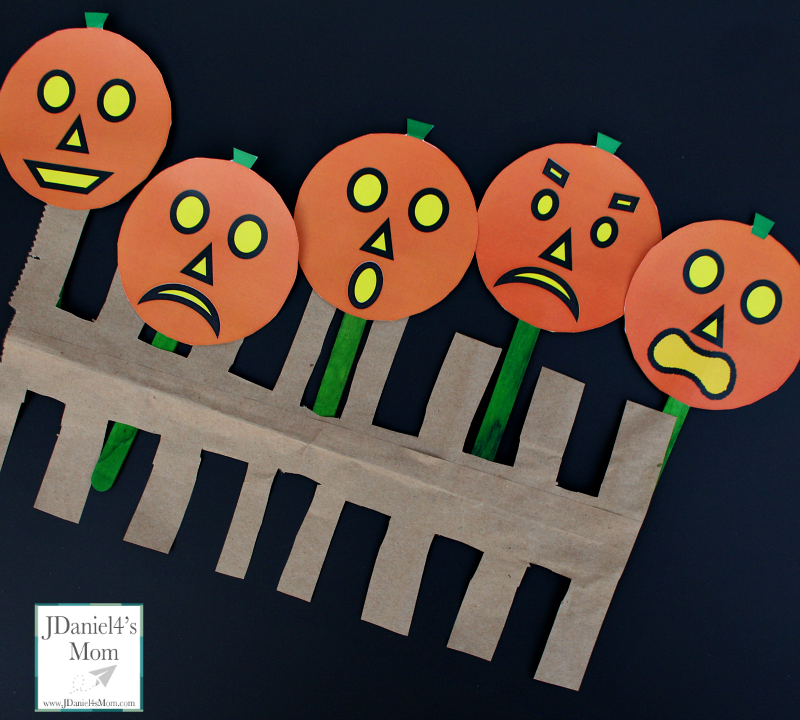 Your children can select one of the pumpkin face puppets to demonstrate one of the feelings. Next, they can move the puppet to act out the emotion. Then they could do is hold the puppet while they  "pretend" to display the emotion the puppet features.
The link below is an affiilate link.
Your children might enjoy reading my son's favorite version of Five Little Pumpkins .
Here are some more Five Little Pumpkins Activities:
Do Pumpkins Float? STEM Activity
Five Little Pumpkins Threading Activity
Five Little Pumpkins STEM Fence Building Activity
Fingerpainting Craft -Five Little Pumpkins
STEM Challenge- Five Little Pumpkins with Challenge Document
(Visited 3,979 times, 1 visits today)