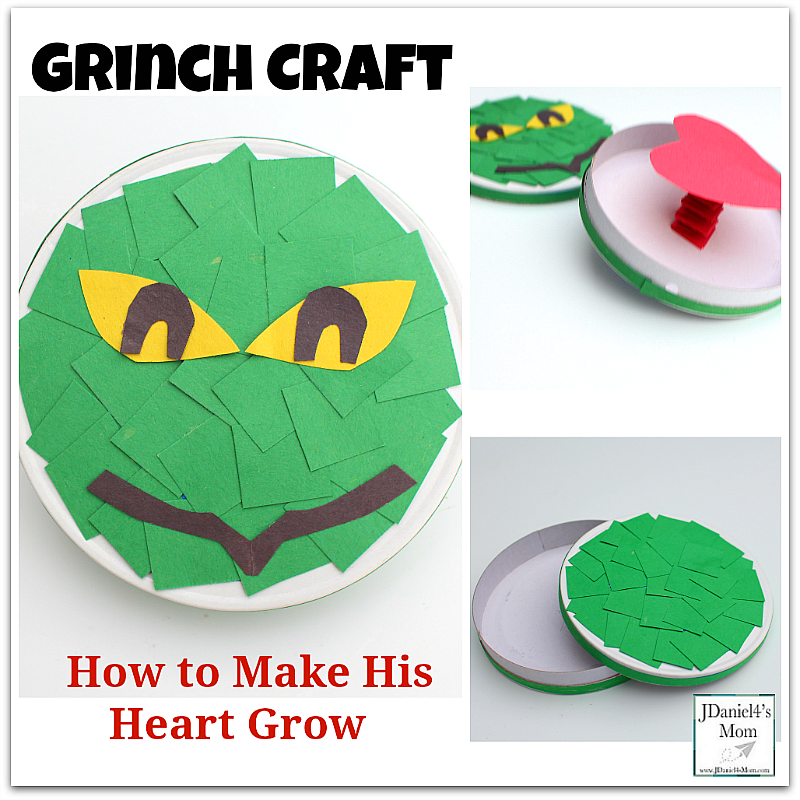 In the book the How the Grinch Stole Christmas in the Grinch has a heart that is two sizes too small. Your children will have fun making this Grinch craft. When they open the Grinch craft, his heart will grow.
Last week I shared with you a Christmas decorated tree snack that was made with cheese wedges. The wedges can in a cool round box. I knew we could make something with it so I didn't throw it away.
The links below are affiliate links.
Over the weekend I was reading that it was the 50th anniversary of the Dr. Seuss' How the Grinch Stole Christmas television show.  I decide it would be fun to make a Grinch craft with the box. It would be fun to make after reading the book How the Grinch Stole Christmas!
 or watching the show.
How to Make the Grinch Craft
Supplies
Round box from cheese wedges
Green, black, red, and yellow construction paper
Scissors
Glue stick
Directions for Making the Grinch Craft
Getting the Construction Paper Ready
You will need to cut out a large number of green squares out of construction paper.
Then you will need to cut the two eye sections out of black and yellow construction. If you think the black arches would be hard to cut out, circular pupils would be fine.
Next you will cut out his sly smile. You could wait and draw on a smile later if you like.
Finally you will work cut out the heart section. You will need to cut out a large heart and two strips of red paper.
Constructing the Grinch Craft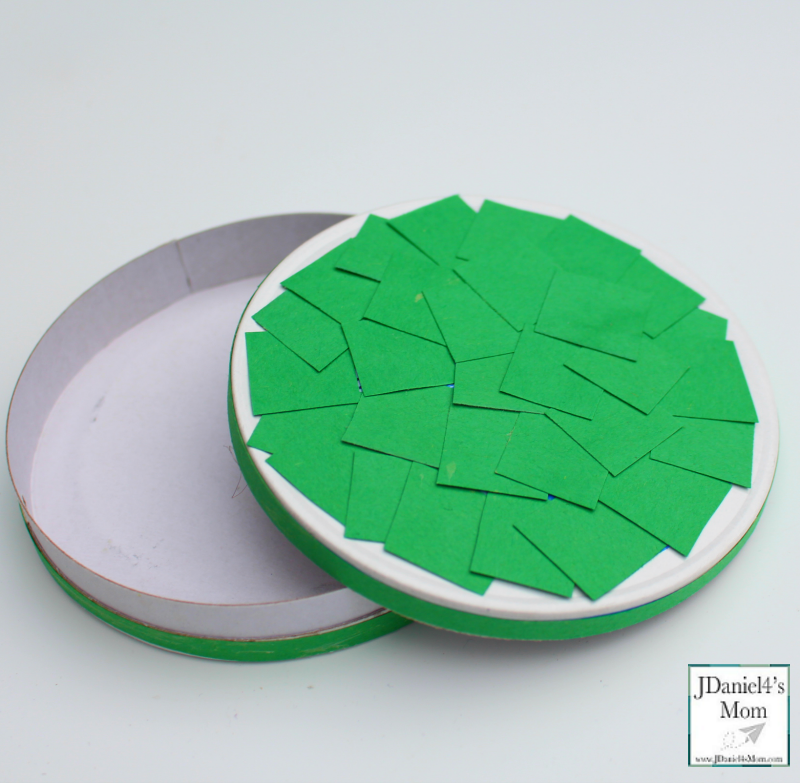 Creating the Face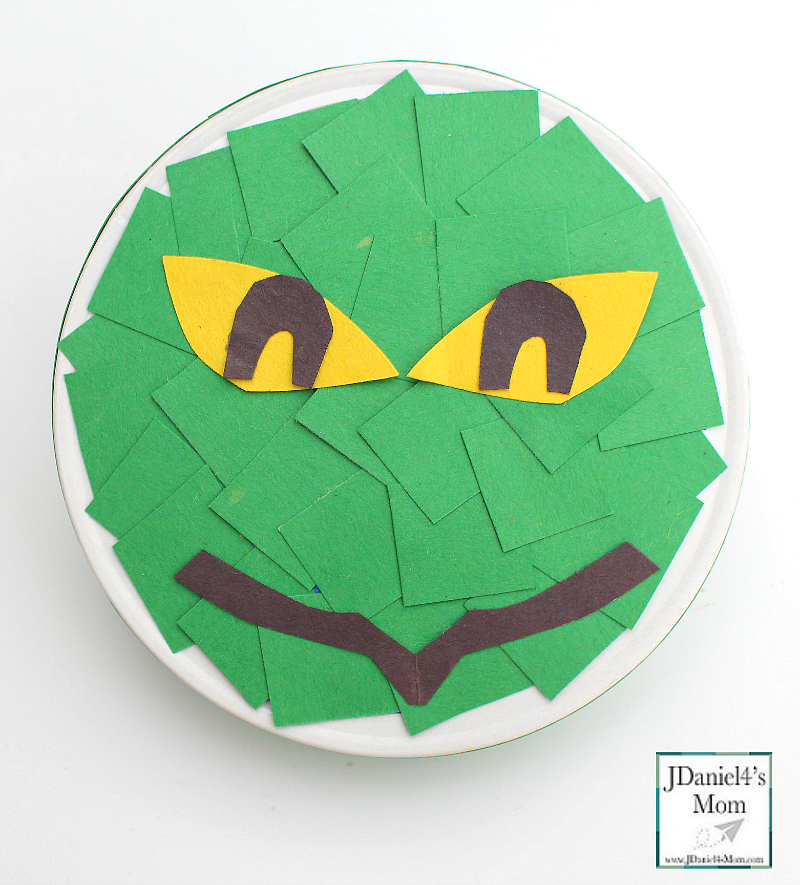 You will start by covering the lid of the box with green squares. There isn't a wrong way to put them on.
Then you will need to glue on the mouth and eyes.  We found it is easier to glue the eye arches to the yellow eyes before gluing it to the box top.
Creating the Heart
You will need to glue the two ends of the strips together. Then fold one strip over the other over and over again. This will create the heart spring. When you each the end of the strips, glue those ends together.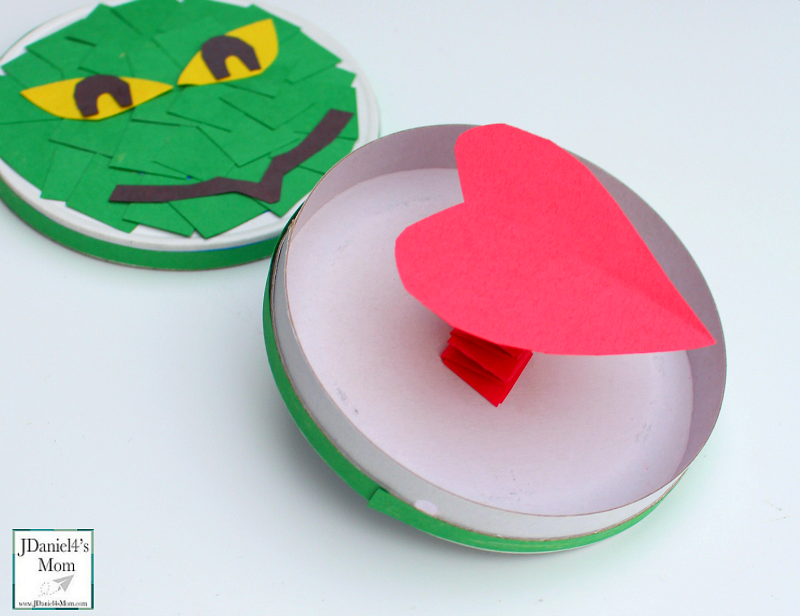 Then glue the heart unto one end of the spring. The end of the spring without the heart is then glued onto the inside of the box.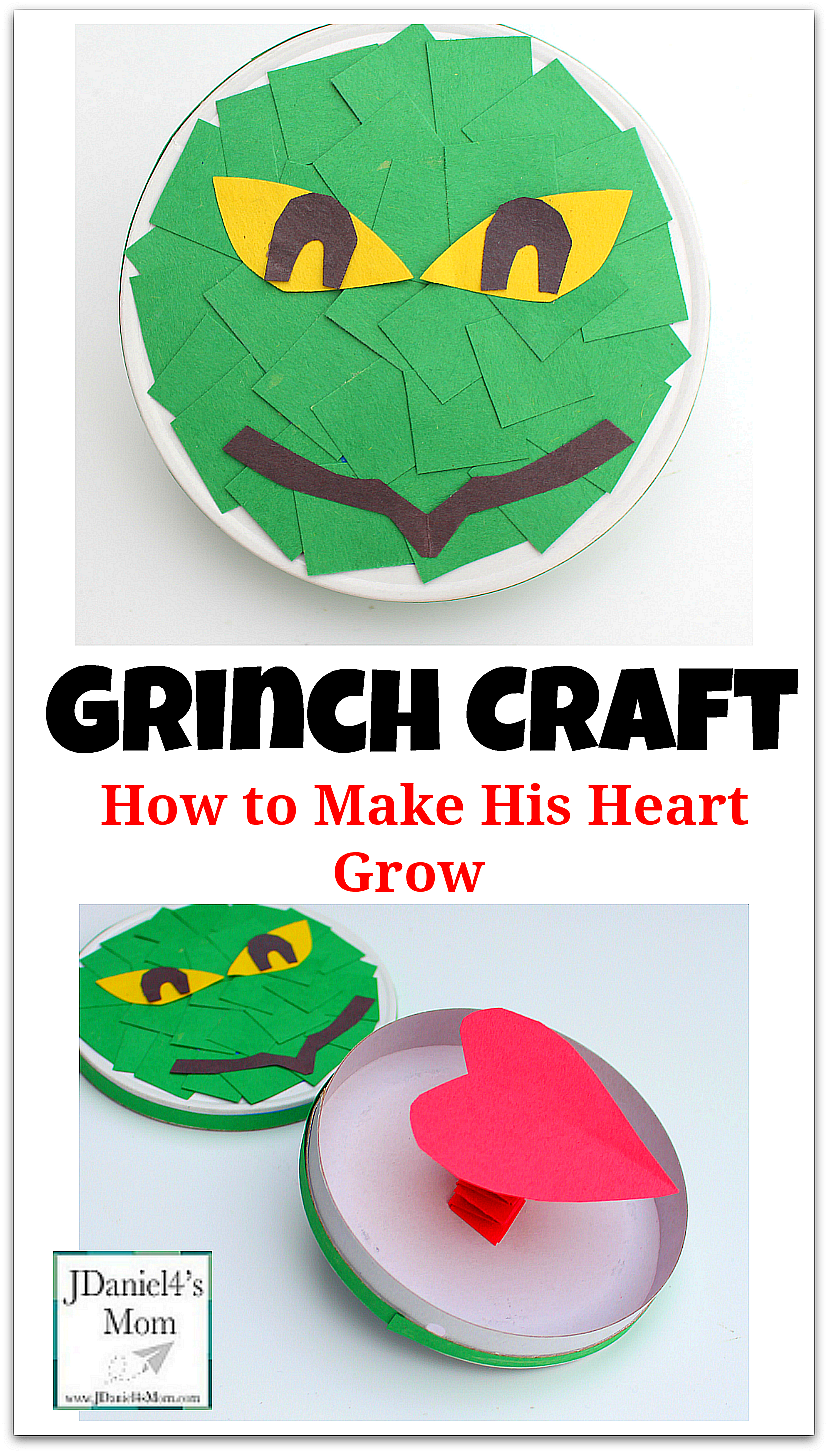 (Visited 506 times, 1 visits today)