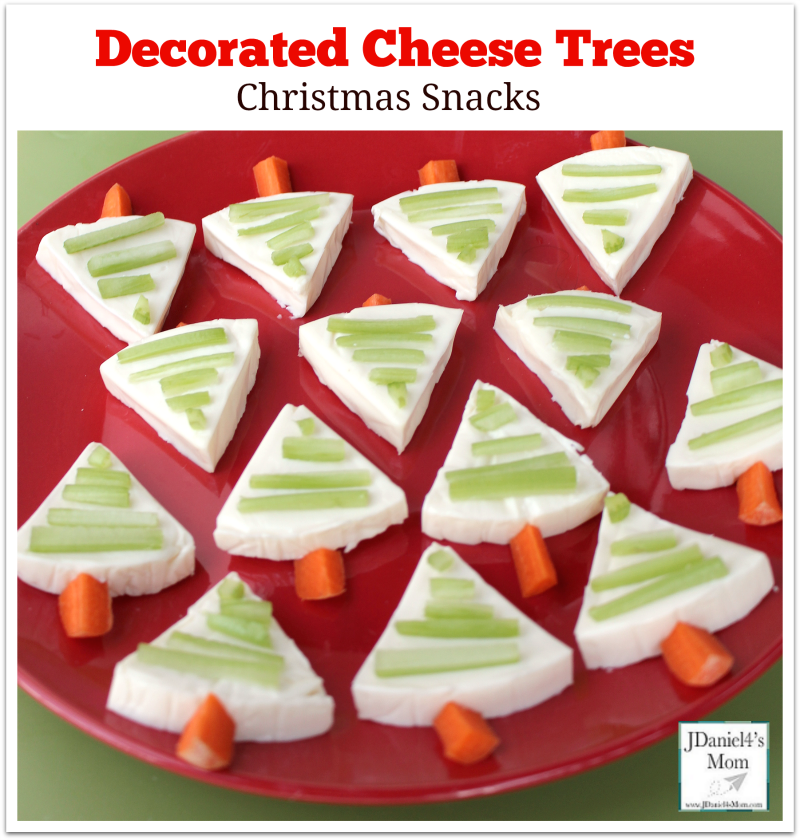 We were asked to bring an appetizer or Christmas snack to JDaniel's December den meeting. While I could have just brought chips and dip, I thought it would be more fun to make decorated cheese trees instead.
If you are looking for healthy Christmas snacks to take to an event or serve at home, these cheese trees would be great to make.
Christmas Snacks Recipe
Ingredients
3 wheels of soft cheese wedges
Celery
Carrots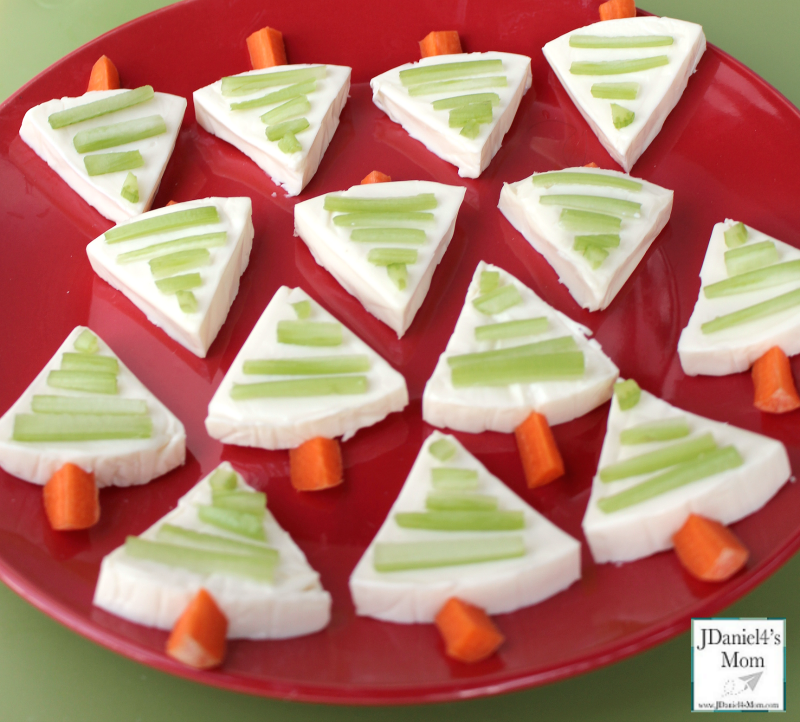 Creating These Christmas Snacks
You will start by taking the cheese wedges out of their coverings. Then set them on a plastic dish or tray.
Next, you will cut the celery into small thin matchstick size pieces. You will need to cute enough celery pieces to cover the top of the each of the cheese wedges.
Then you will cut small trunks out of the carrots. If you use baby carrots to create your trunks, you can cut them in half vertically. Next, you will cut the halves in half horizontally.
Once you have the carrots and celery ready, you can assemble your Christmas snack. You will simply place a few of the celery pieces horizontally on top of the cheese wedge. Then place a trunk at the bottom of each of the trees.
Finally, you will chill the wedges a bit before arranging them on a decorative holiday tray.  Chilling the wedges will make them less sticky and easier to move.
If you like these Christmas snacks, here are some other snack ideas you will want to make with and for your kids.
Applesauce Toppings Bar
Easy Sight Word Snacks
4th of July Sundae
You will also find a number of wonderful Christmas snacks and other snack ideas on my Food Creations board on Pinterest. Please take a few minutes to check them out. Feel free to pin your favorite snack ideas to try later.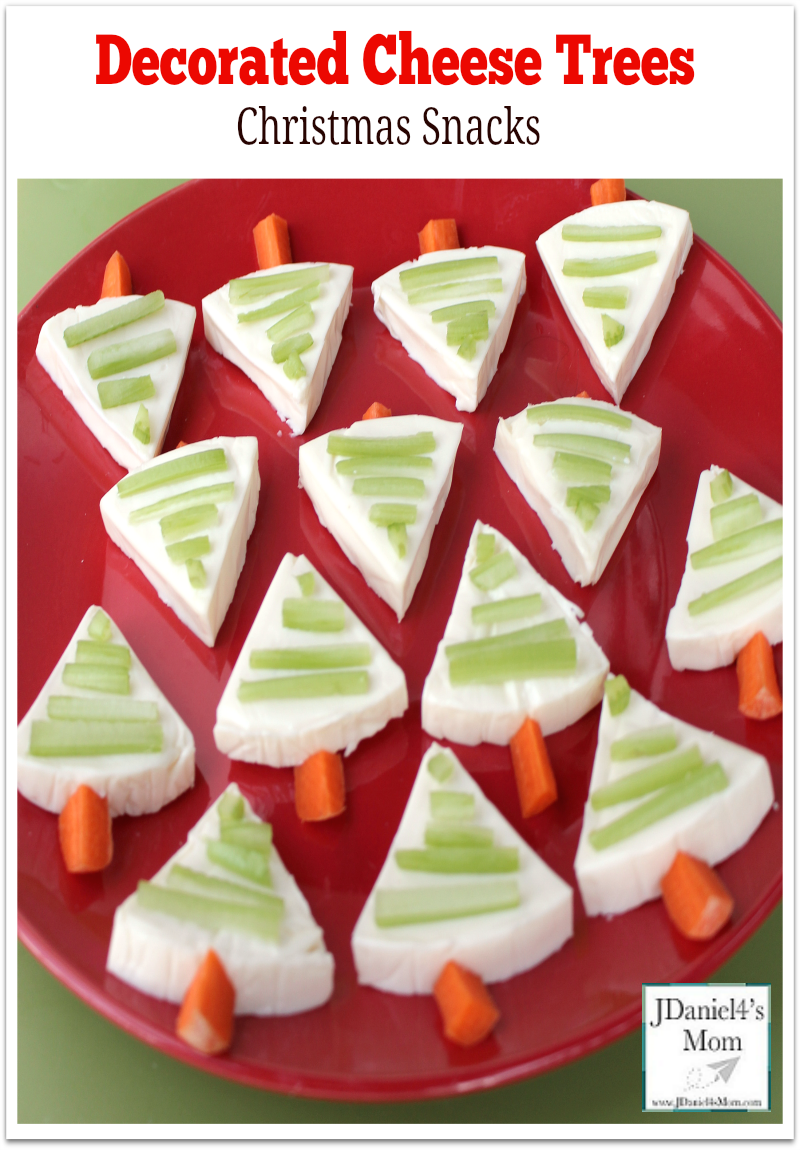 (Visited 435 times, 1 visits today)