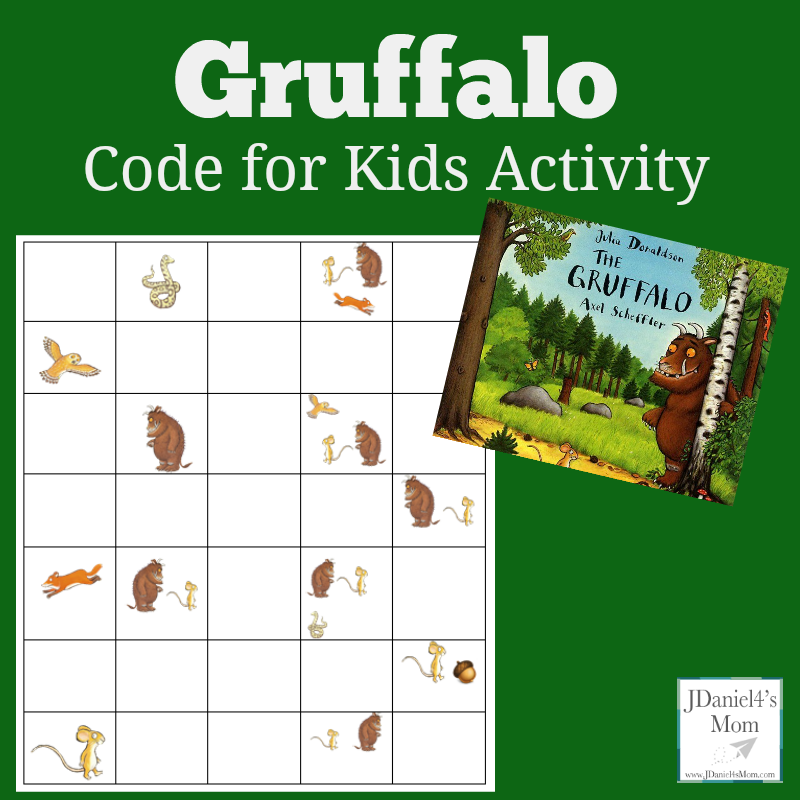 A great way to work on story retelling and building an algorithm is to select a story that your children love already. The Gruffalo is one on my son's favorite books. I bet your kids love it too.  This code activity for kids asks children to connect the events in the story from its beginning to end.
Links below are affiliate links.
If your children haven't read The Gruffalo, you will want to read it to them before starting this code activity.
Code Activity for Kids
The first thing you will need to do is to printout The Gruffalo Code Activity for Kids. While the graphic are color, it will be fine to print them out in black and white.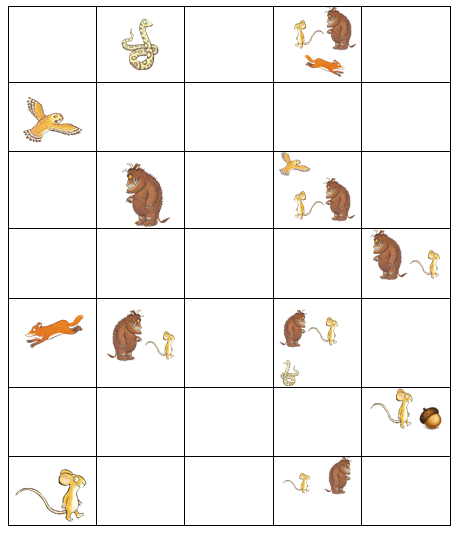 Your children will start this activity by finding the mouse standing by himself in the bottom left had corner of the The Gruffalo Code Activity for Kids sheet.  That is where they will start retelling the story and creating their algorithm.
As you read or walk your children through the story, they will need to draw an arrow in each box connecting the events. Some events will be connected by arrows pointing up or down. Some events will be connected by arrows pointing to the right or left. There will be others that are connected by an arrow pointing up in one box and one pointing left or right in the next.
In many cases there are several different ways to connect the events. You can encourage your children to connect the events with the fewest number of steps.
If you like this code for kids activity, her are some more coding activities you children will enjoy.
Coding for Kids- The Day It Rained Hearts
Brown Bear, Brown Bear Coding Printable
Plant Growth Algorithm Coding Printable
The Very Hungry Caterpillar Coding Activity
If your children really love The Gruffalo, here are some more wonderful Gruffalo themed activities.
Fine Motor Pre- Writing Activity with a Gruffalo Tool
Gruffalo Wooden Spoon Puppets.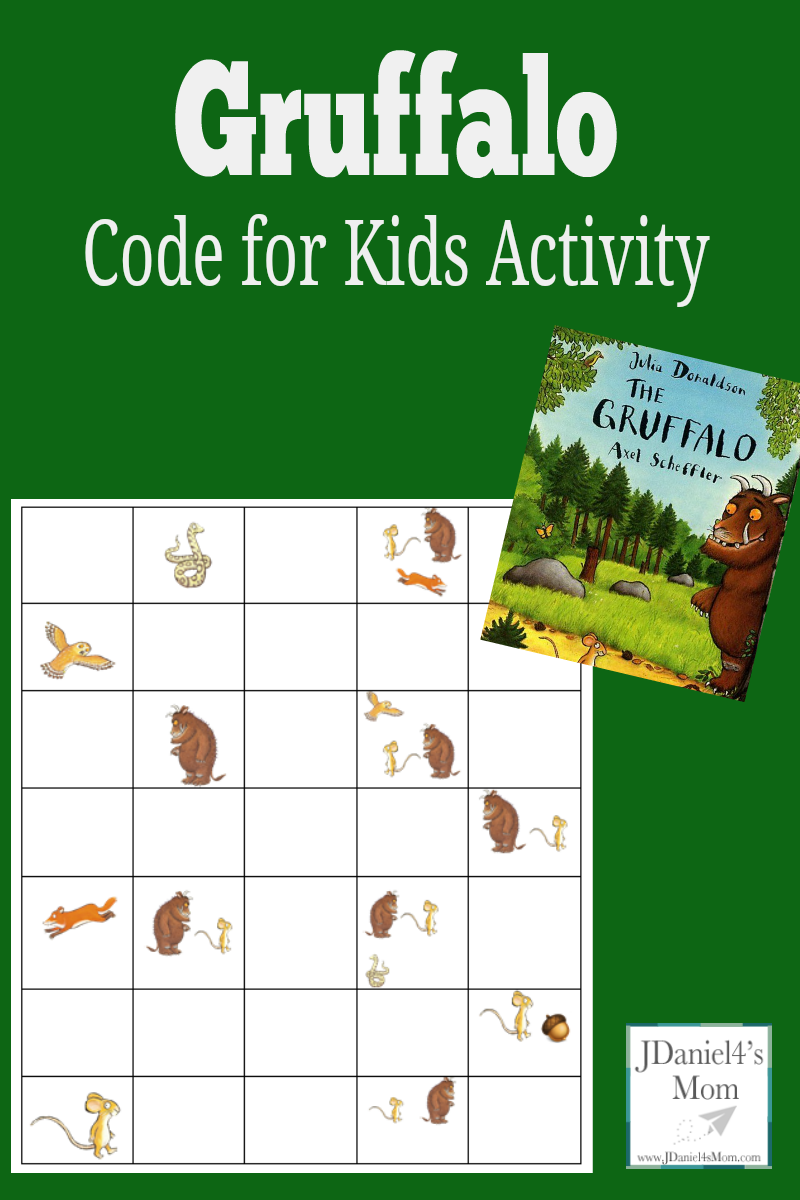 (Visited 3,614 times, 10 visits today)