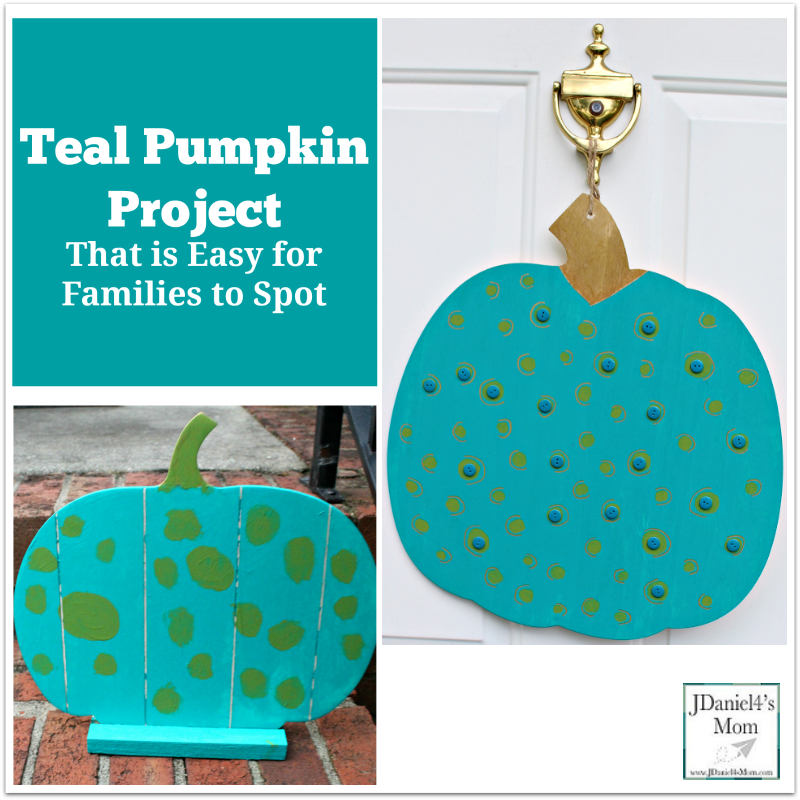 We know a number of children that have food allergies or restricted diets. This year I thought it would be fun to do something special for them. JDaniel and I both did a teal painted pumpkin project that will be easy for those children and their families to spot when they stop by to trick or treat at our house.
We will be looking for fun things to pass out instead of candy this year! Watch for a post sharing the things we found to pass out later this week.
Teal Pumpkin Project
Links below are affiliate links.
Supplies
Pumpkin Cutout on a Stand (I found ours at Hobby Lobby.)
Brushes
Painter's Tape
Optional: Buttons, Ribbon, Washi Tape
Teal Pumpkin Project Painting Tips
You and your children can decorate your pumpkins anyway that you like. Above you will find the supplies we used and some other optional supply ideas. Let me walk you through what we did to paint ours.
Step One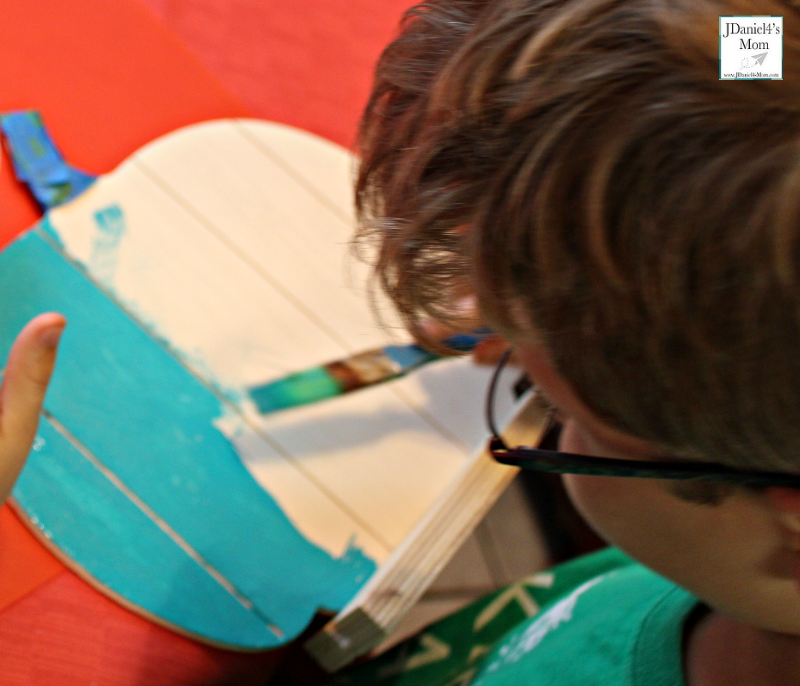 First, you will need to paint the wooden pumpkins teal. (We decided that having a solid teal background really would help people know this was meant to be a teal pumpkin. We didn't want them to look just a decorative Halloween signs.)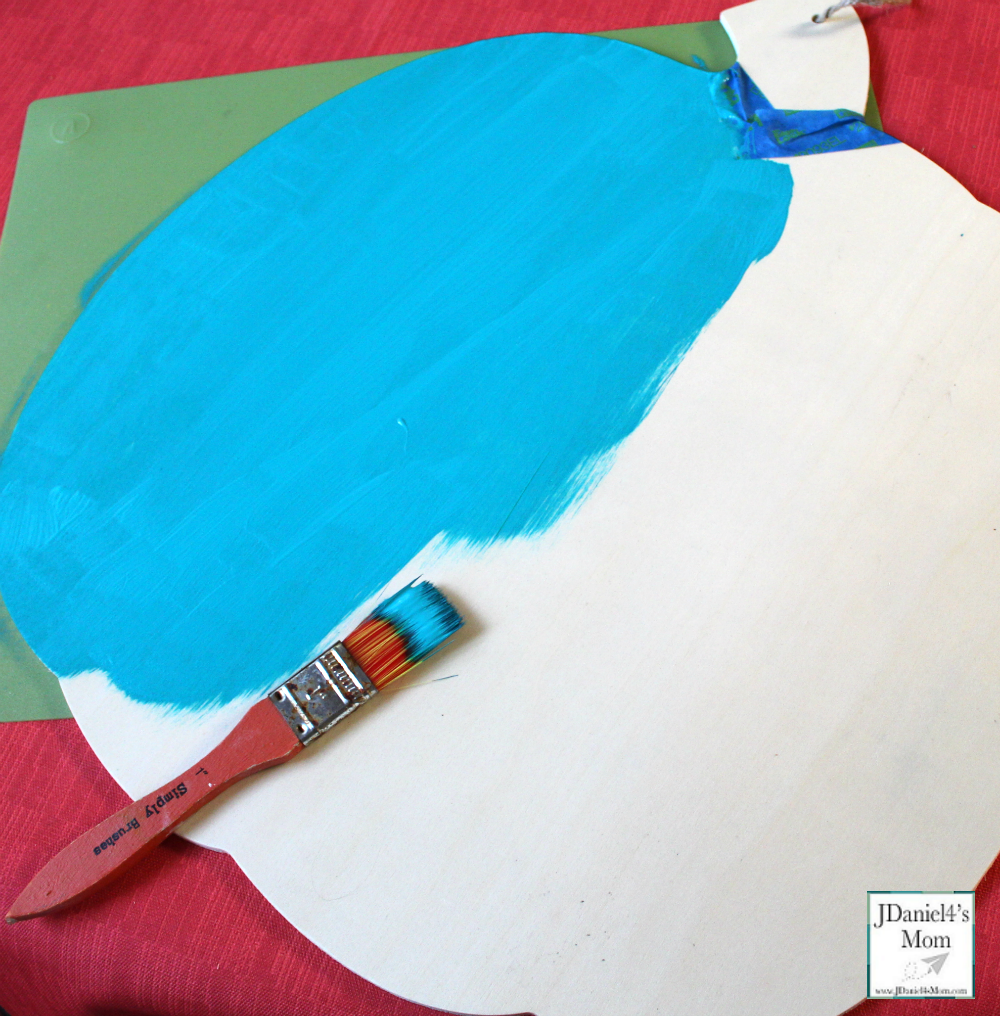 Step Two
After the teal paint has dried, it is time for you to decorate your pumpkin. Your children can add as much as they want to their teal pumpkin project. There really isn't a wrong way to decorate them.
JDaniel's Pumpkin
JDaniel added green spots to his pumpkin after seeing that my pumpkin has spots.  Then he painted the stem of his pumpkin green.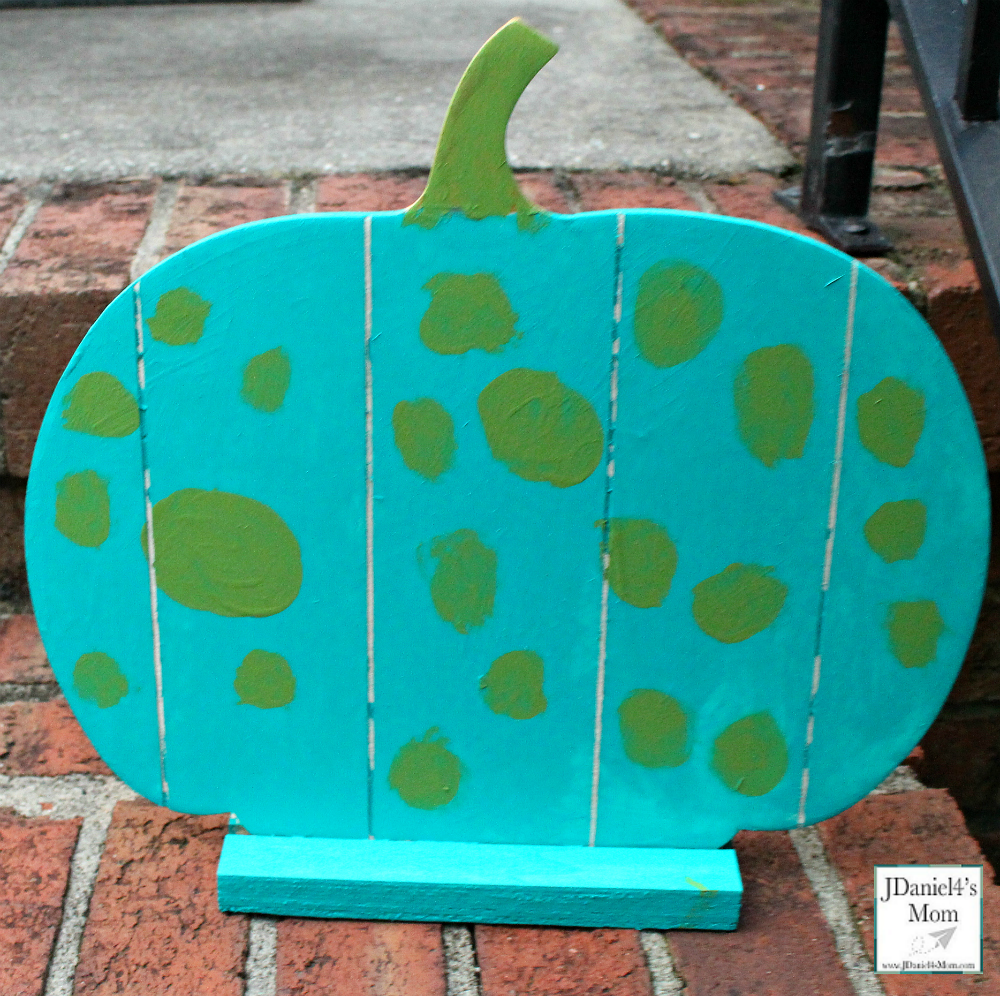 Mom's Pumpkin
My pumpkin has green spots painted on it and its stem is gold. Then I drew golden arcs to the left or right of each of the pictures with a paint pen. Finally, I glued blue buttons on some of my green spots.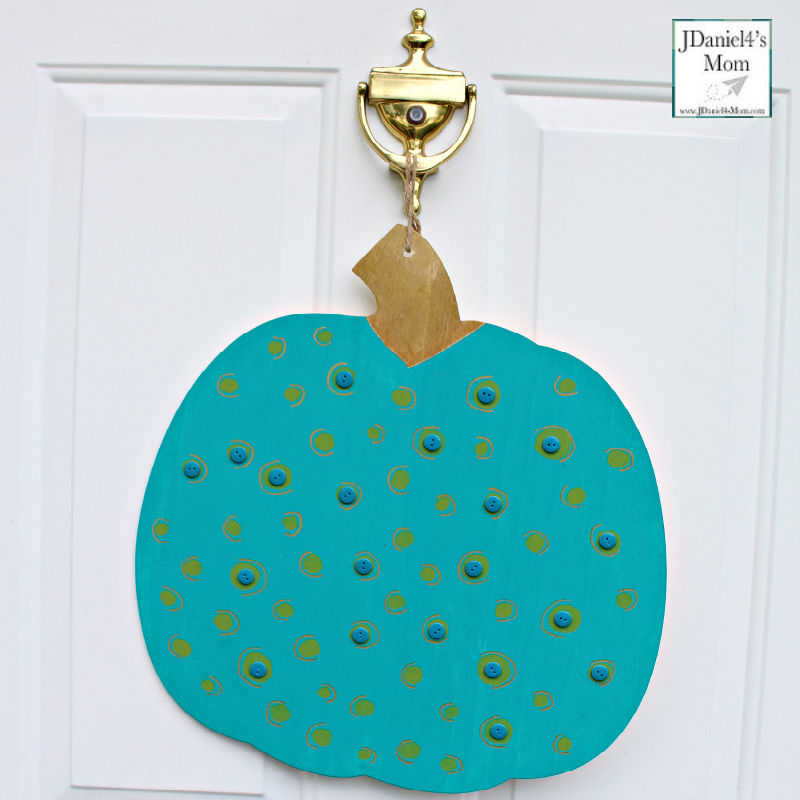 If you like this pumpkin project, here are some others you will want to check out.
Do pumpkins float? STEM Project
Pumpkin Counting Book (Printable)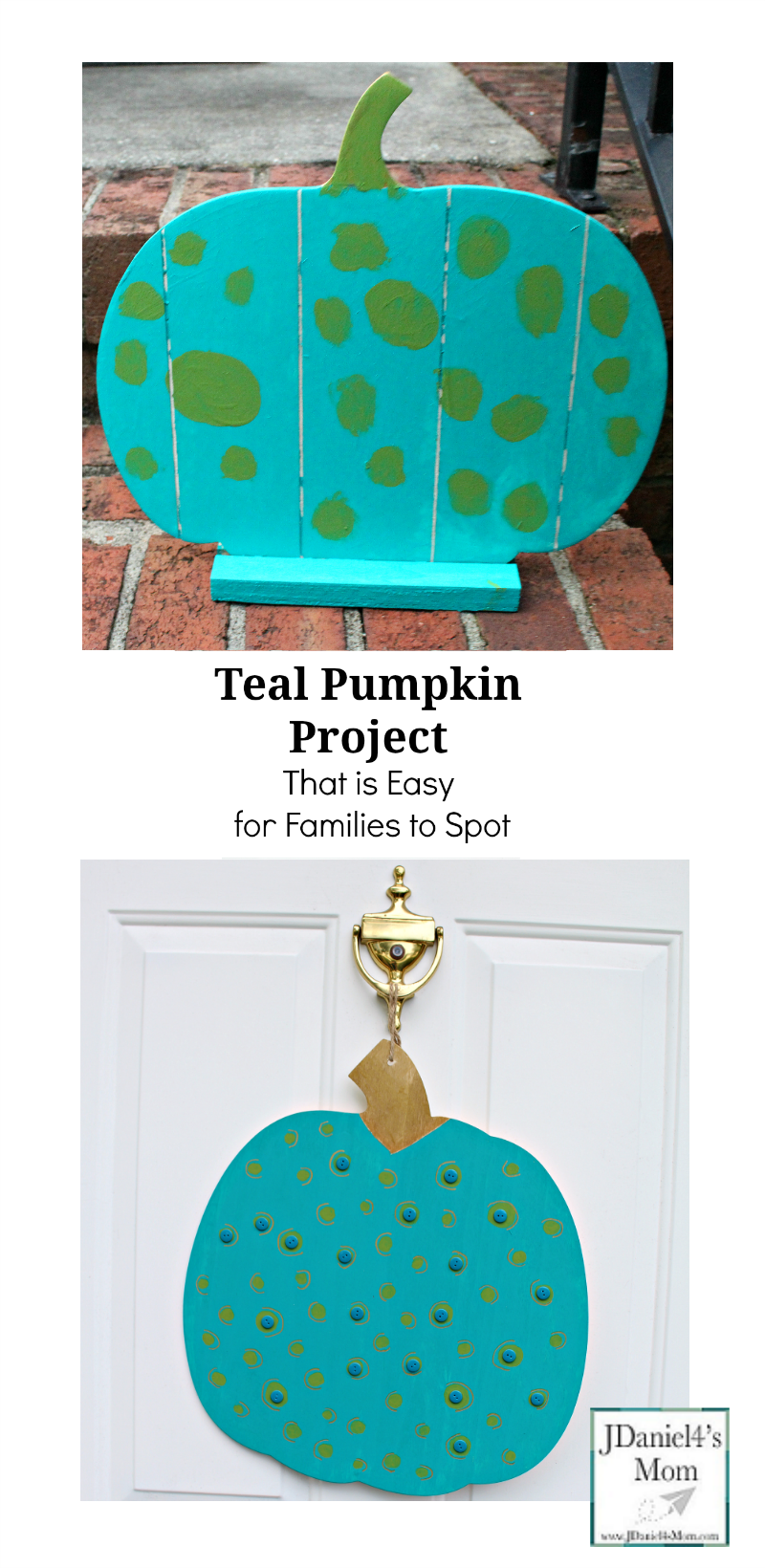 (Visited 218 times, 1 visits today)