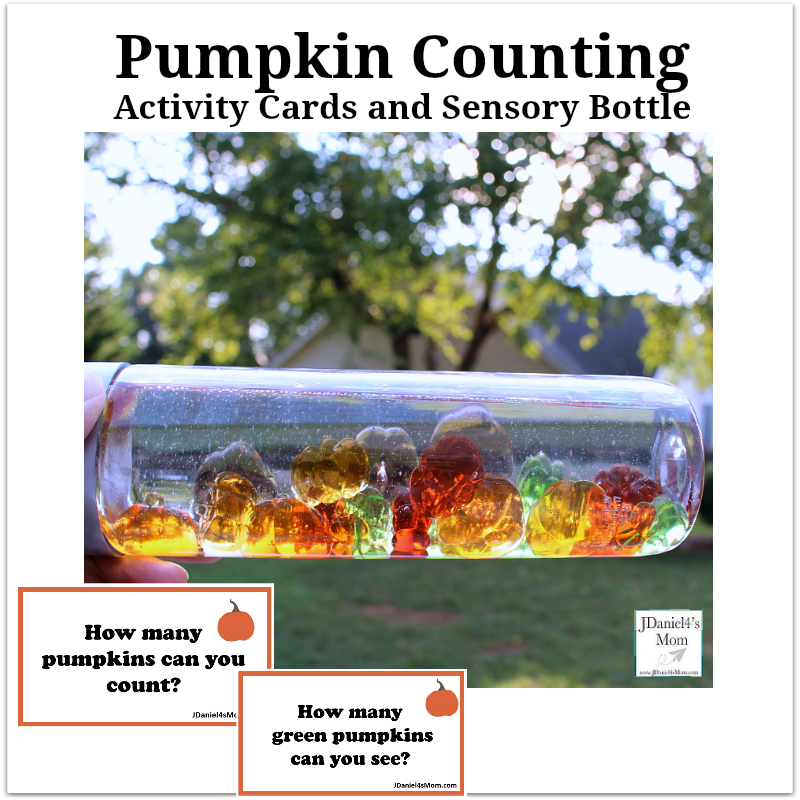 This pumpkin counting activity will be such fun for your children to explore. Your children will use a set of pumpkin counting cards and a sensory bottle to make educated guesses. While counting is usually precise and exact, this activity focuses more on estimating.
Pumpkin Counting Cards Activity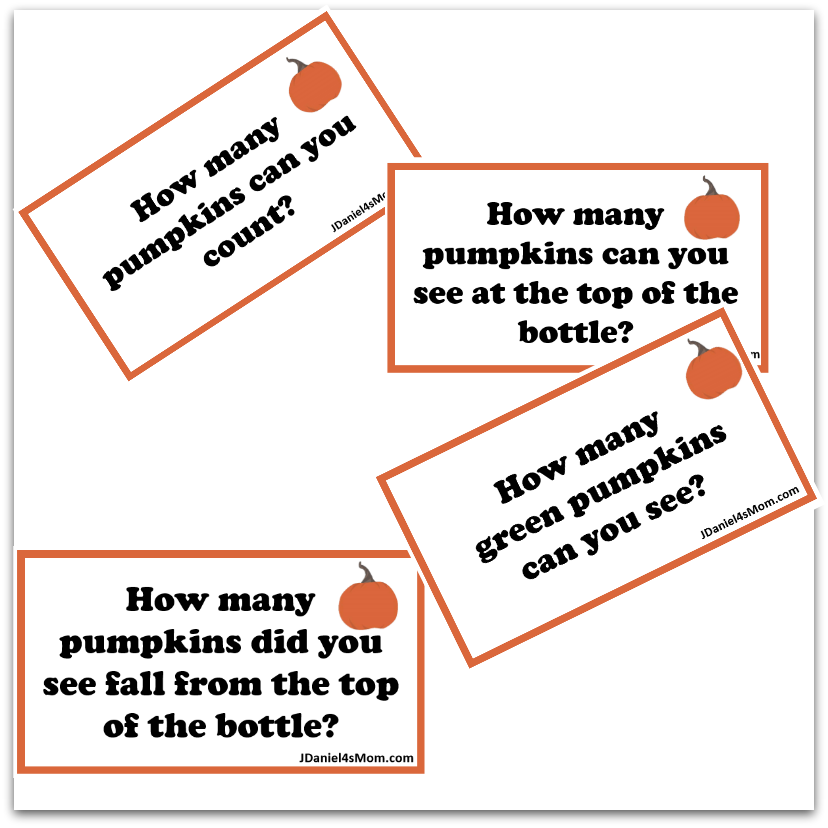 Getting Ready for the Activity
Before you get started, you will need to print out the Sensory Bottom Counting Cards. The cards have an orange border and pumpkin on them, but you could just print them out in black and white if you like.
Preparing the Sensory Bottle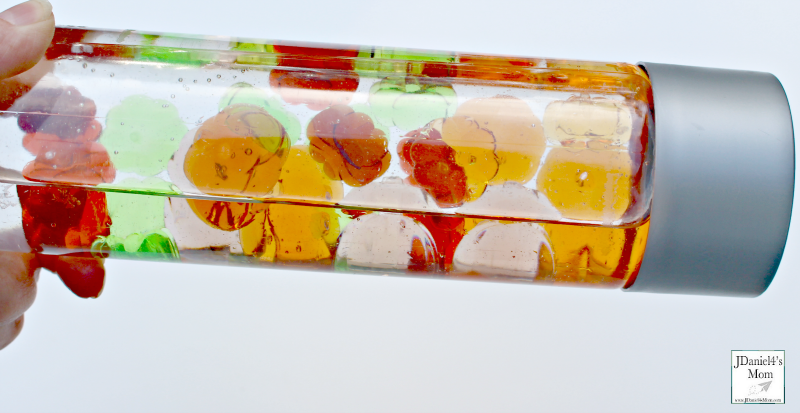 Supplies
Links below are affiliate links
Putting the Sensory Bottle Together
You will find that you want to add the pumpkins to the jar before adding the mineral oil. When you add the oil first and then add the pumpkins, you risk having the oil overflow. Adding the pumpkins will displace some of the oil and force it upward in your bottle.
Once you have added your pumpkins, you need to screw on the lid very tightly. If you are concerned that the lid will come off, you could place duct or clear packing tape around it to seal it to the bottle.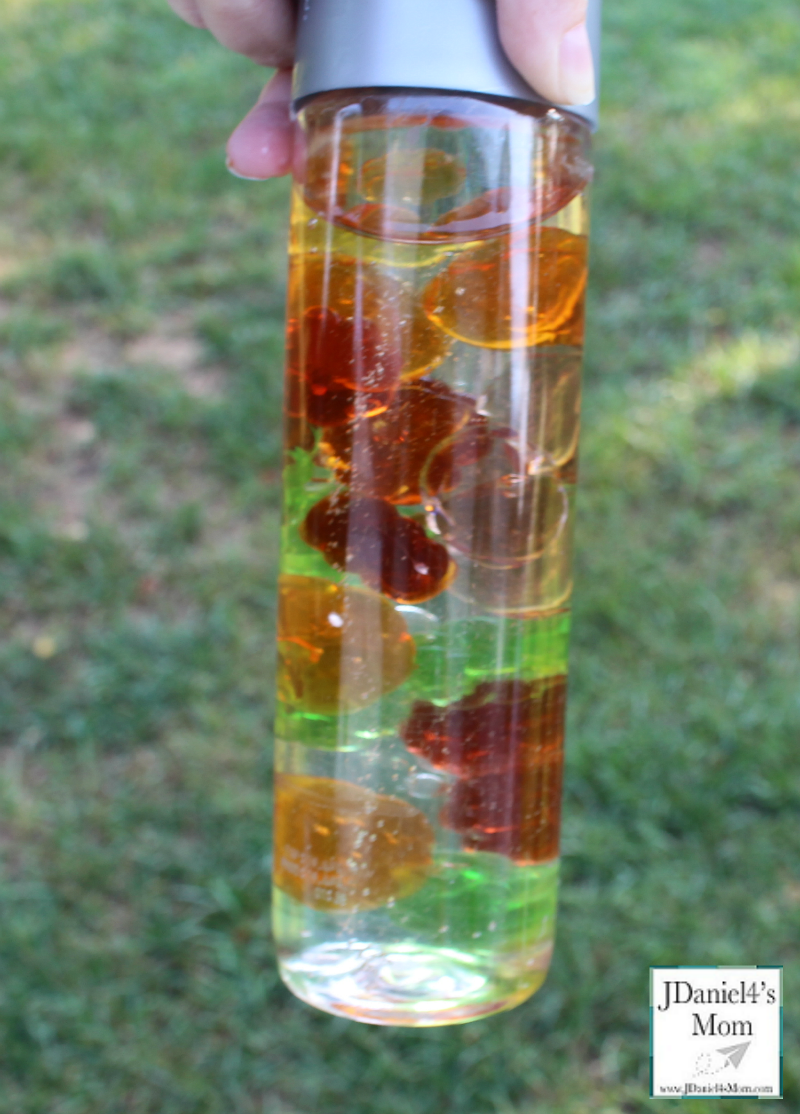 Counting Cards Activities
If you have counted the pumpkins as you add them to the jar, you will know exactly how many pumpkins there are in each color. If your children helped you put them together, they may too. It is totally okay if they don't.
Counting with Young Children
You will need to read the questions on each of the counting cards to your children. They will then need to look for the answer in the sensory bottle. It may be hard to see the pumpkins in the middle of the bottle. If your children miss one or two pumpkins, that is totally okay. You can tell them that they are estimating the answer.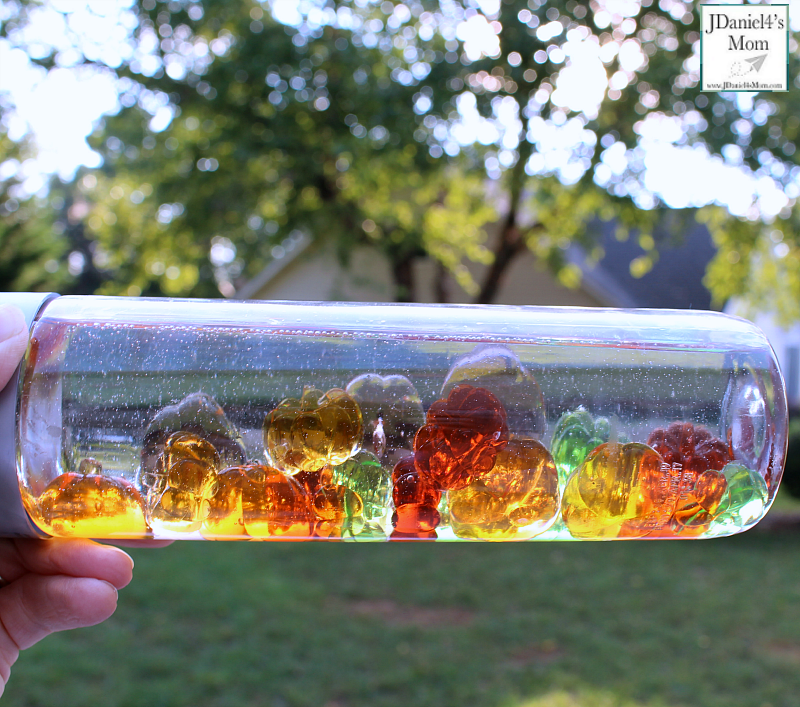 Counting with Older Children
Older children will probably be able to read the questions on the cards for themselves. Then they can look for the answer to each card in the bottle. They may want to use a chopstick to point to each pumpkin as the count.
Counting Alternative
If your children are easily frustrated or need to be precise, you could tell them the number of pumpkins they need to look for in the jar. Then they can try to find each of them and count them.
If you like this sensory bottle activity, here are some more you will love.
Five Ways to Use Sensory Bottles to Learn
Using Sensory Bottles to Explore Shapes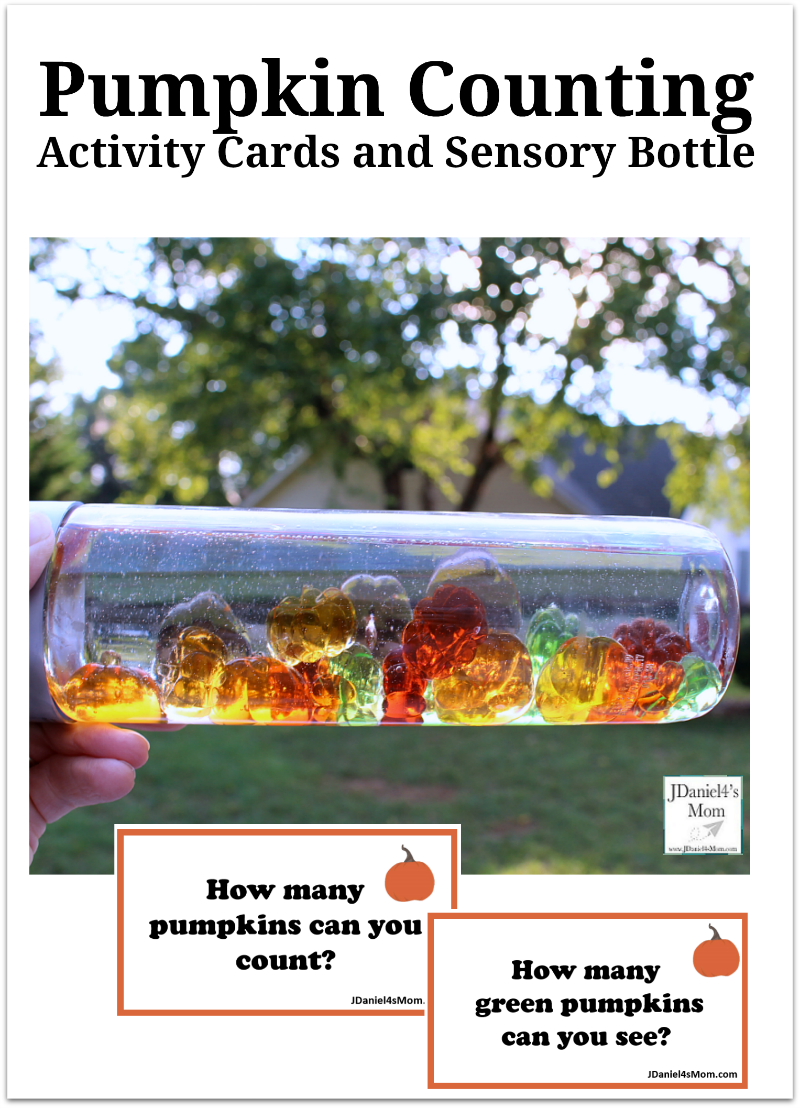 (Visited 451 times, 1 visits today)