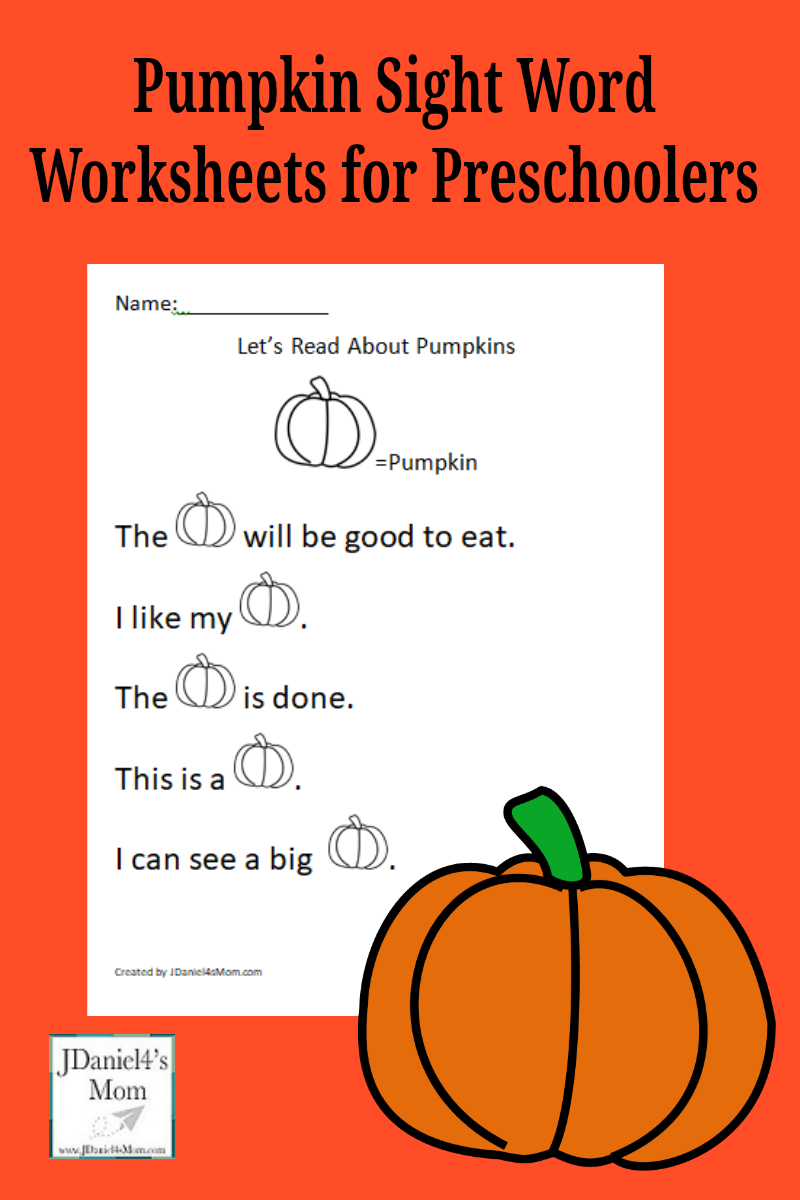 This is day three of five days of pumpkin printables. Day One featured a pumpkin graphing set for preschoolers. Day Two focused on two digit addition with and without regrouping.  Today's set features pumpkin themed sight word sentences.
Sight Word Worksheets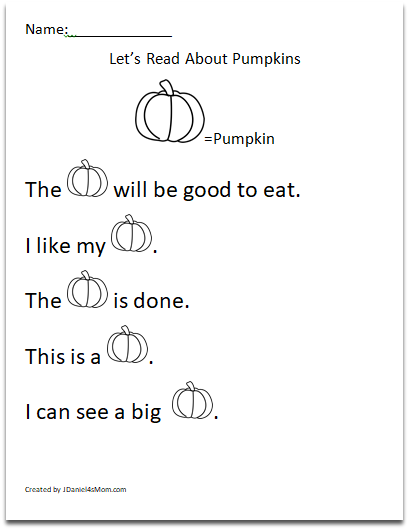 Getting Ready
Before you can use this set of sight word worksheets, you will need to download them. You can click on Reading Comprehension Worksheets – Let's Read About Pumpkins to get your free set of sight word worksheets.
Getting Started
You can have your children work on all or just one of the pumpkin printables. Each sight word worksheet has the same number of sentences. They all have sight words from the pre-primer and primer Dolch sight words lists.
First Things First
The word pumpkin doesn't appear on either of the sight word lists. Your children will notice that in place of the word pumpkin a picture of a pumpkin appears. Just in case they don't notice a picture key is at the top of each of the sight word worksheets.
Reading the Sentences
You children will have fun reading each one of the sentences. They will find that only a few of them are long. The short sentences should be easiest for them to read.
Coloring the Pumpkins
After they have read each sentence, you can have your children color in the pumpkin that appears in it. It will be a reward for successfully reading each of the sentences.
If you like this reading printable, here are some more free printables you will want to check out.
Apple Themed Reading Comprehension Sheets
Reading Dolch Words with Crabby the Crab
Reading and Building Words Under the Sea Printable
Free Printable Books for Beginning Readers
Free Printable Word Family Books 
You will find more reading activities and printables on my Learn to Read board on Pinterest.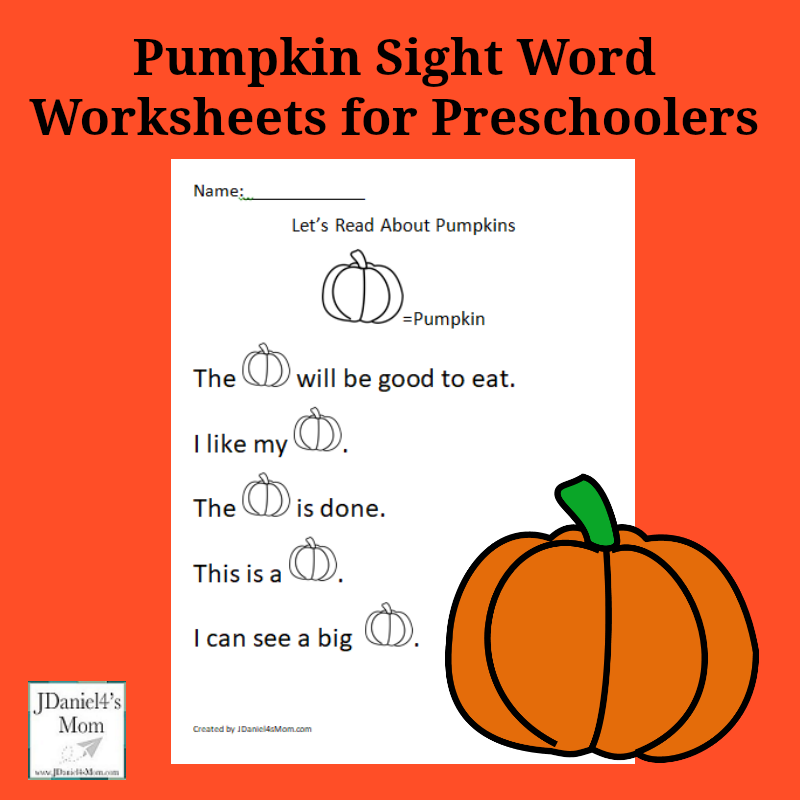 (Visited 383 times, 1 visits today)