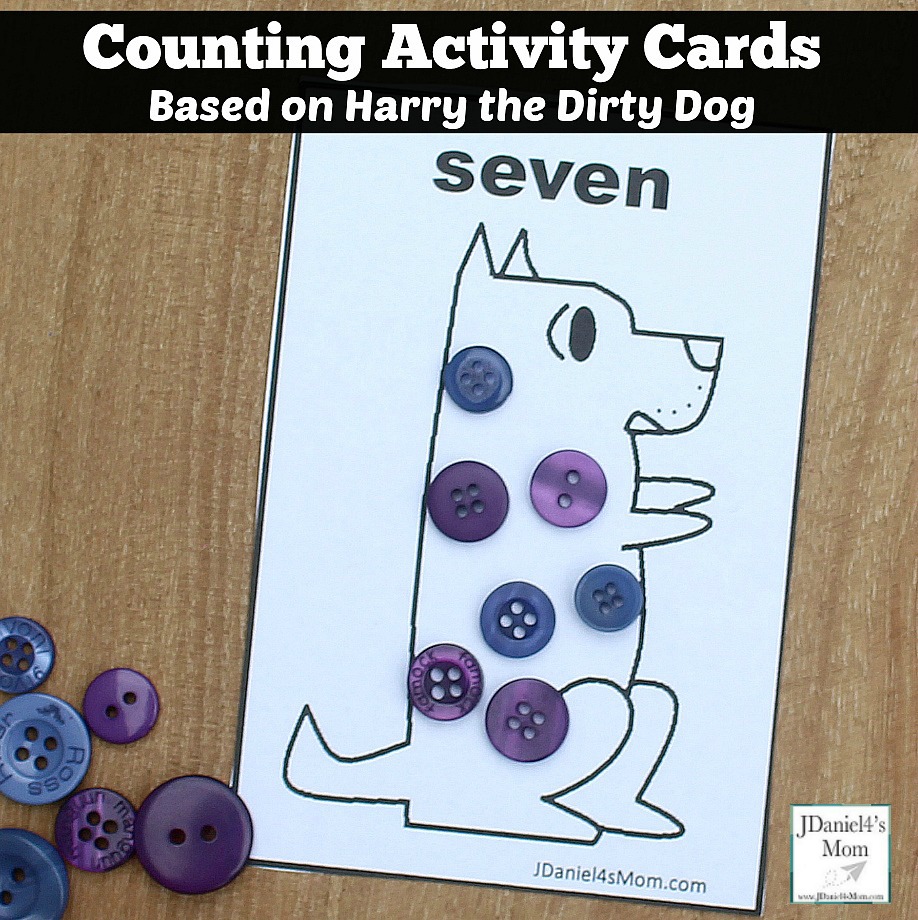 This week I am going to be sharing with you activities based on the classic children's book Harry the Dirty Dog. Your children will have fun identify how many buttons to place on each dog counting card. Some of the cards display a number and others display a number word. You can decide which number recognition cards you want your children to work on. Both types of cards focus on the numbers from one to ten.
Links below may be affiliate links.
If you haven't read the book Harry the Dirty Dog
 to your children, you will want to do that before starting this activity.
Harry the Dirty Dog Counting Cards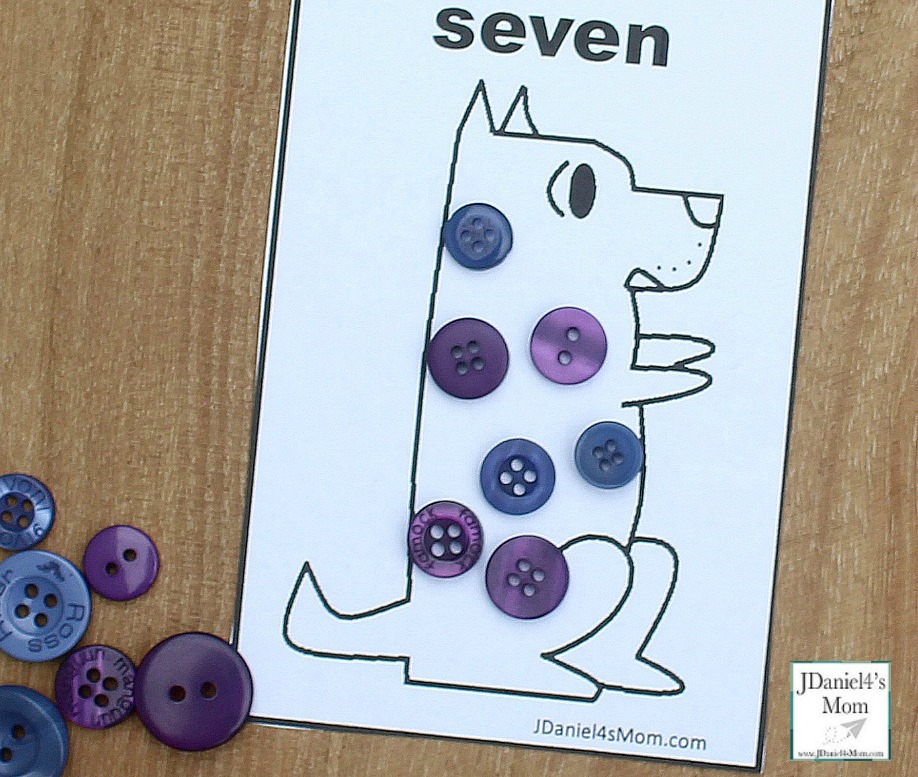 Printing Out the Harry the Dirty Dog Counting Cards
The words, number, and dog on each of the counting cards were designed to be printed on in BW. Once you download the Counting Card Printables Based on Harry the Dirty Dog, you can then decide which cards you want to print out.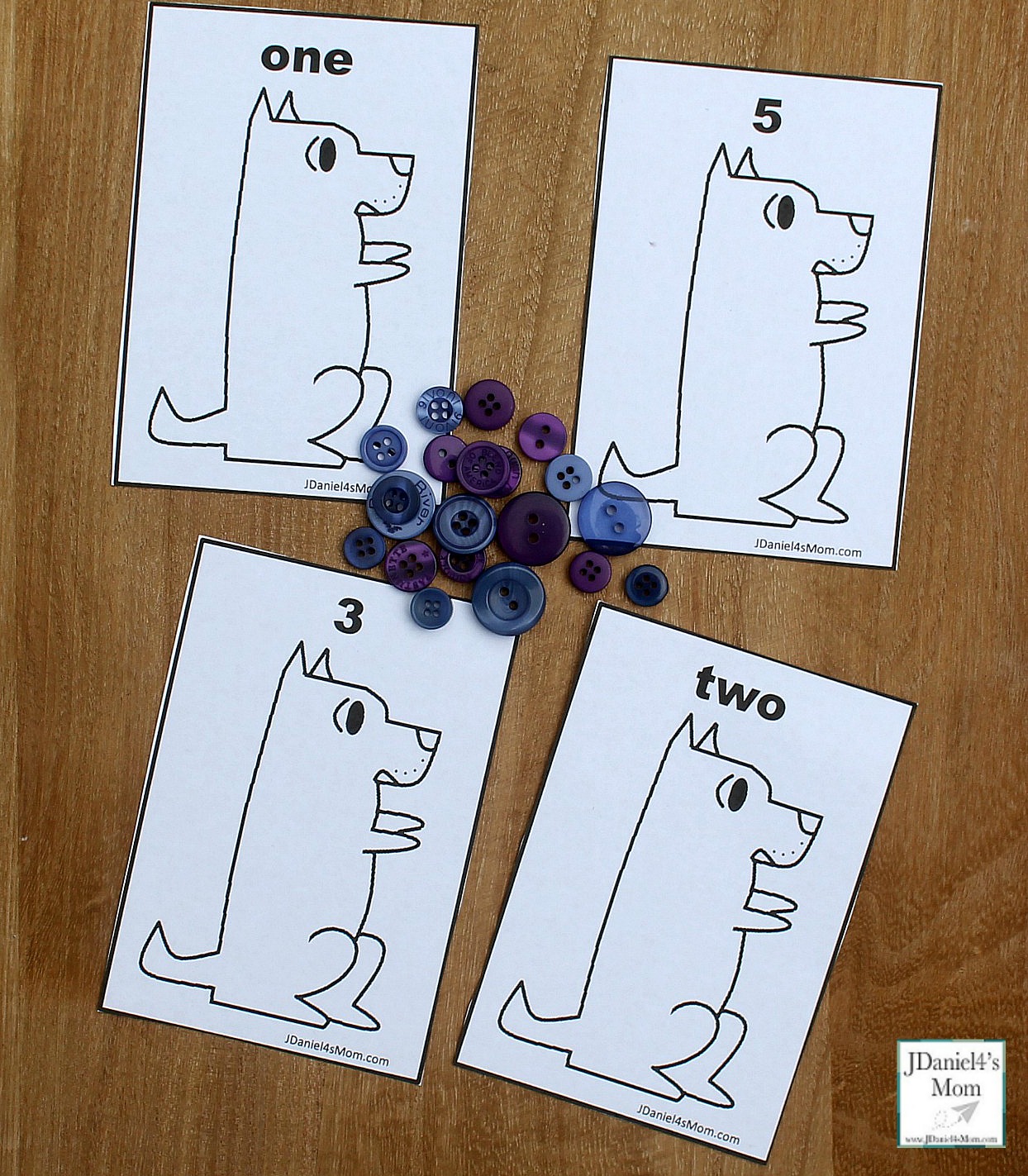 Gathering Counting Items
You could use a wide variety of objects as the spots for the dog. We used dark colored buttons because we had them on hand. While they are not black a Harry the Dirty Dog's spots were, we thought they would work. Below you will find a list of other items you could use as spots.
Black Counters
LEGO
Circles Cut from Construction Paper
Using the Counting Cards
There are a number of ways to use the counting cards. I have listed a few ways below. There are probably a number of others ways to use them.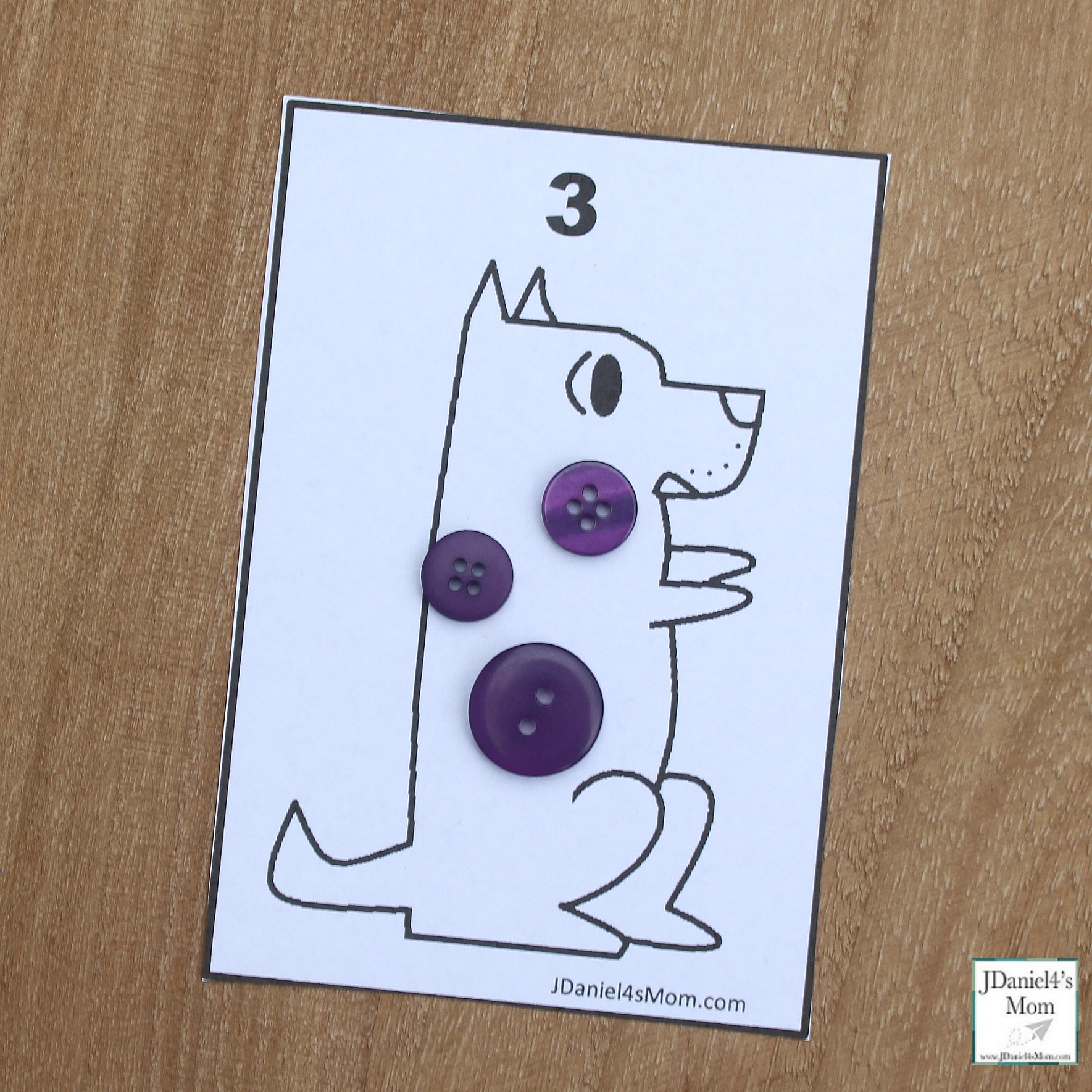 One Card at a Time
You can put out one card at a time for your children to explore. After placing the correct number of objects on the card, you can put out a second card.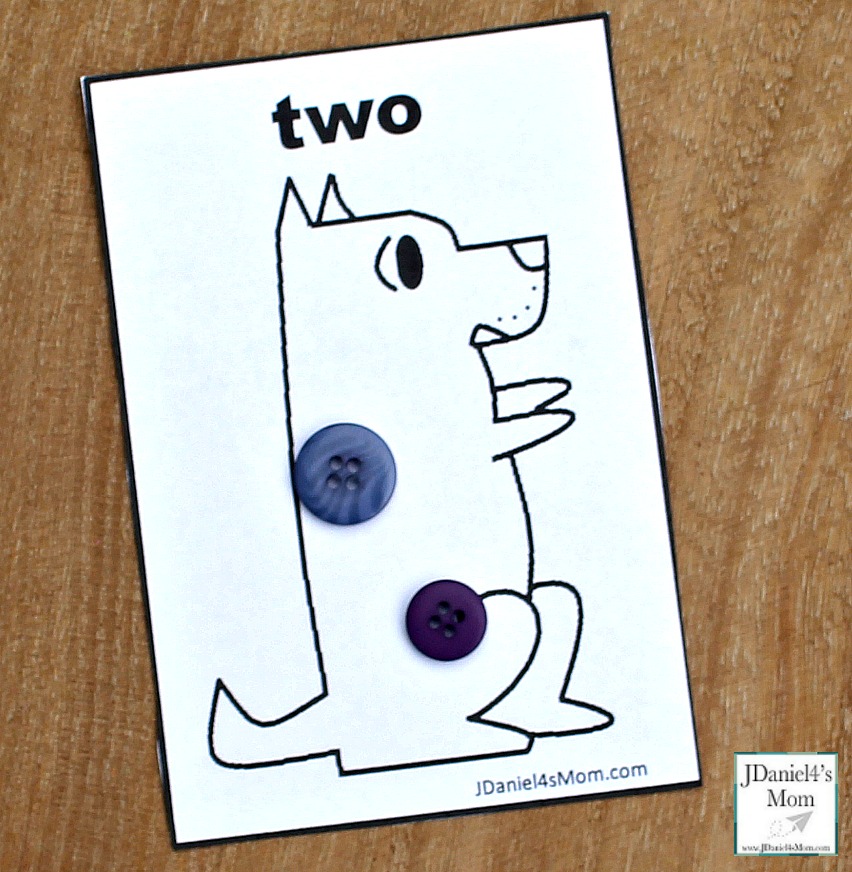 Three Number Cards in Order
You or your children can select a number. Then they can search through the stack for the number that comes right before and right after it. All three cards can be placed on the tables in number order. Finally, your children can place the right number of objects on each of the cards.
Number Line of Cards
Your children can place the cards from one to ten in number order on the table. Then starting with the card with the number one on it, they can place the correct number of counters on it.
Here are some more Harry the Dirty Dog activities from this blog and other Virtual Book Club members.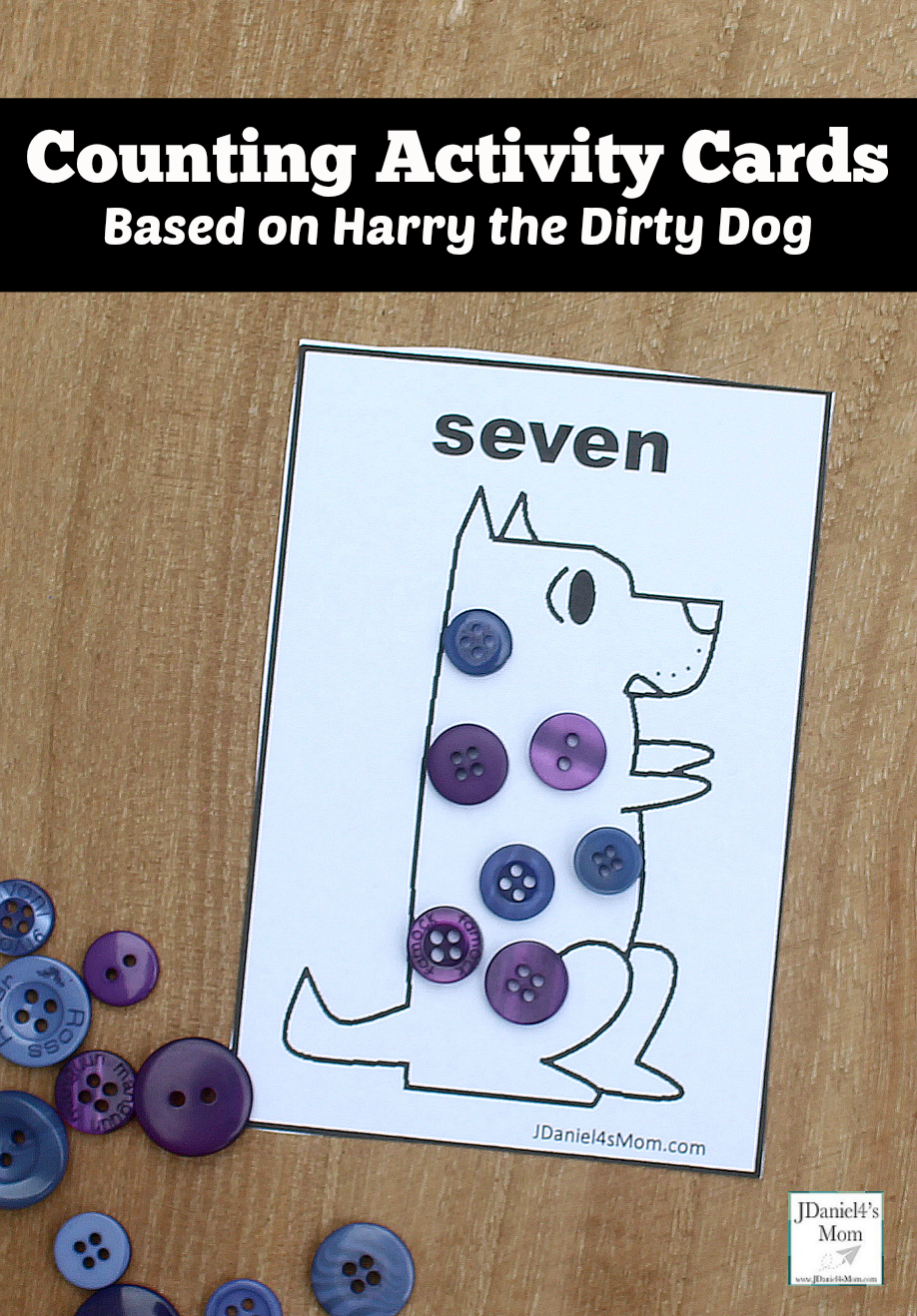 (Visited 176 times, 1 visits today)