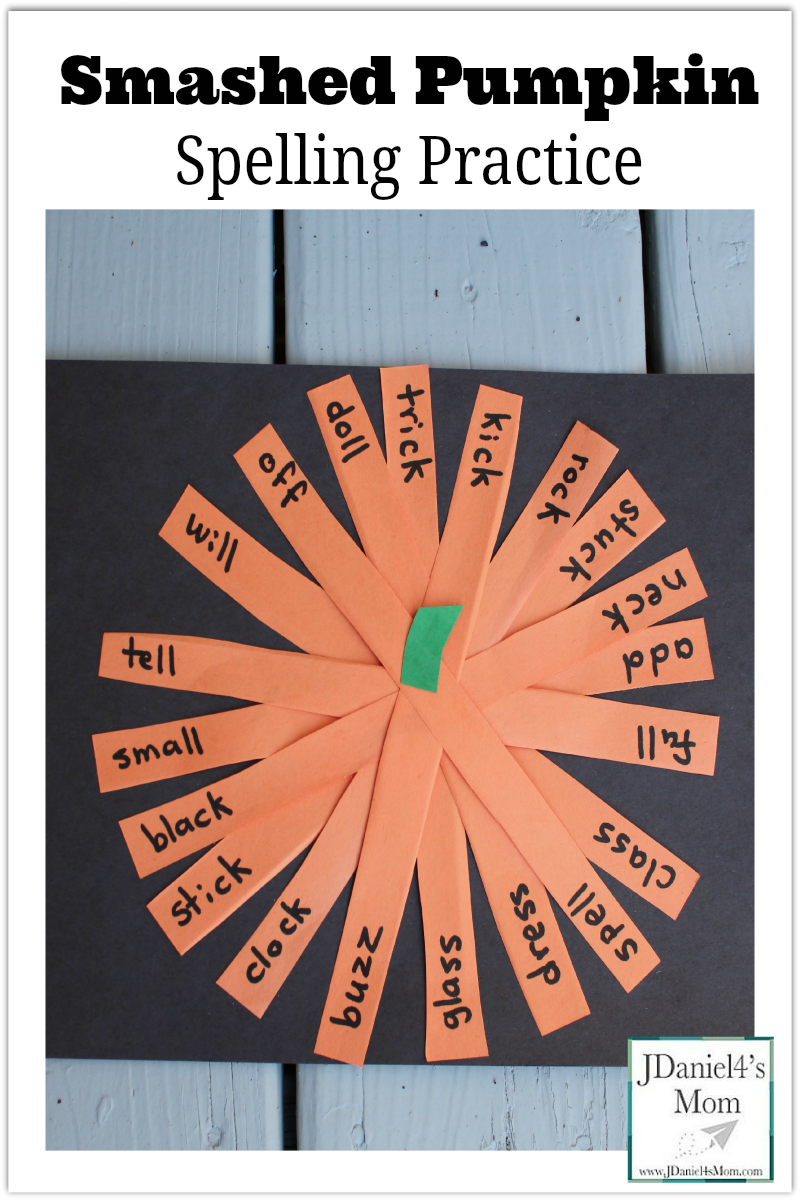 Yesterday I shared with you how a list of  "R" words JDaniel brought home with him from school   that inspired our October Word Board. Today I want to share with you the way the words were displayed. JDaniel told me it was a smashed pumpkin. He told me it was cool. It is was a cool way to display "R" words I thought it would be cool for spelling practice. The words written on the orange strips are JDaniel words for the week. Yes, he has twenty words every week.
We created the smashed pumpkin by gluing on ten orange strips into a circular form. Then the words were written on the ends of each the strips. We could have easily done it the other way around. The words could be written on the strips first. Then the strips could be glued to a piece of construction paper.
JDaniel's smashed pumpkin didn't have a stem glued to the center. I decided that we needed to add one to make it crystal clear that it was a pumpkin.
If your children have only ten words, you can still make a smashed pumpkin. Below you will find an example of what ten word pumpkin would look like.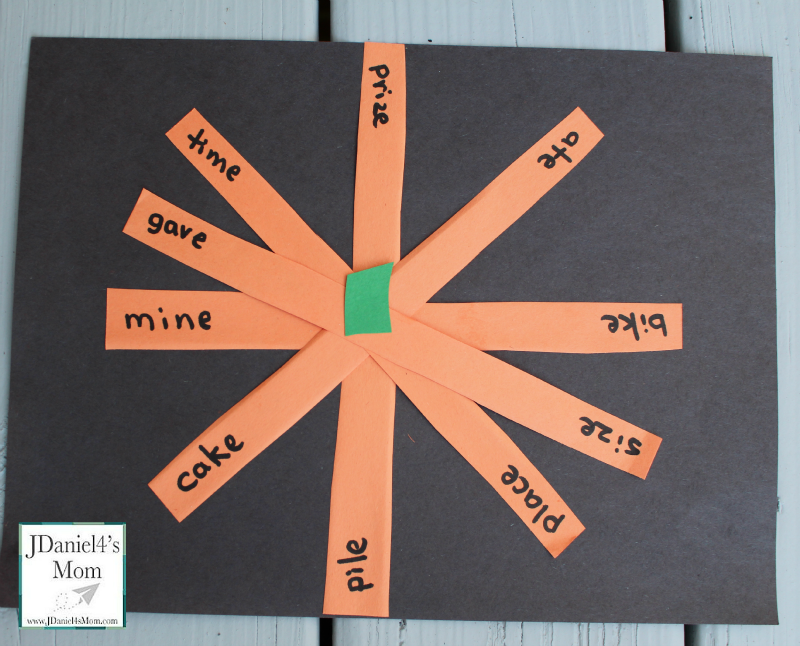 These words are from a spelling list JDaniel worked on at the beginning of the year. You will notice that all of the words have silent e. That gave me an idea.  Smashed pumpkins could be made work on word families, specific vowels or special word patterns. I love that this cute activity could be used for more than just spelling practice.
Here are some other spelling practice ideas:
Let's Get Moving While Reviewing Spelling Words
Trace and Write Spelling Printable

Free Spelling Games for Grades 1-4 from The Measured Mom
Tic-Tac-Toe Spelling Word Boards from This Reading Mama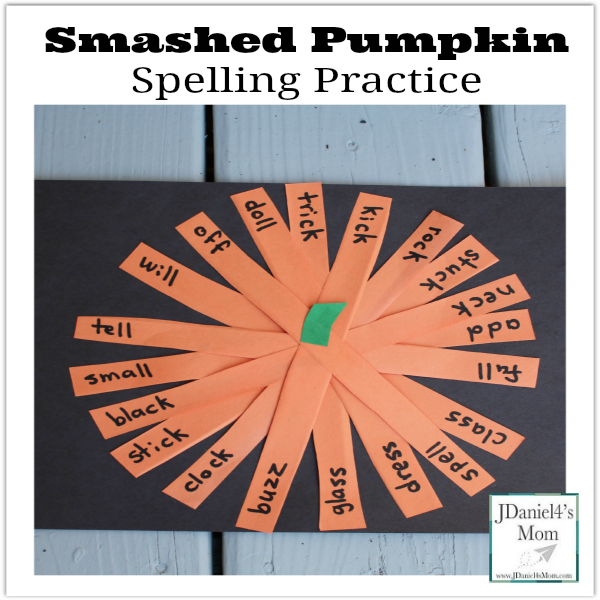 How do you work on spelling practice at your house or in your classroom?