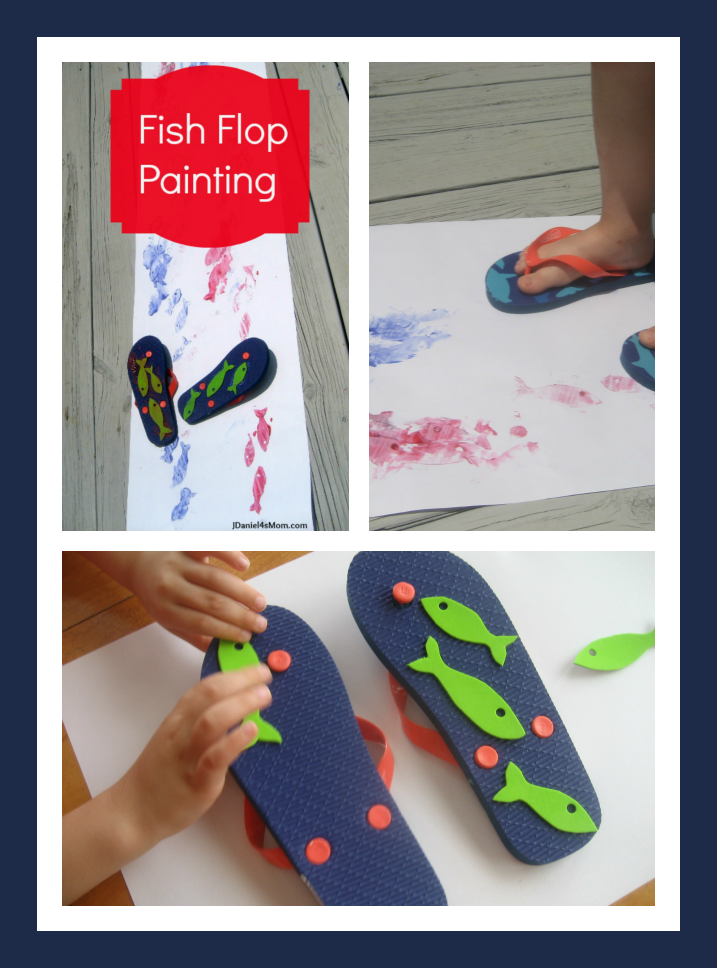 We have checked out a ton of books recently. One of them called 
Fish is Fish
 by Leo Lionni lead to a wonderful
summer craft 
I am calling
Fish Flop Painting
. I love it when a book immediately lead to my coming up with a fun craft. JDaniel loves when it leads to a messy one.
Fish is Fish a wonderful tale of the friendship between a frog and fish. They both start out looking the same, but over time one of them changes and experiences things out of the water. The illustrations and text just draw you in and make you yearn for the fish to get to see the same things the frog has. He so wants to experience them.
Summer Craft- Fish Flop Painting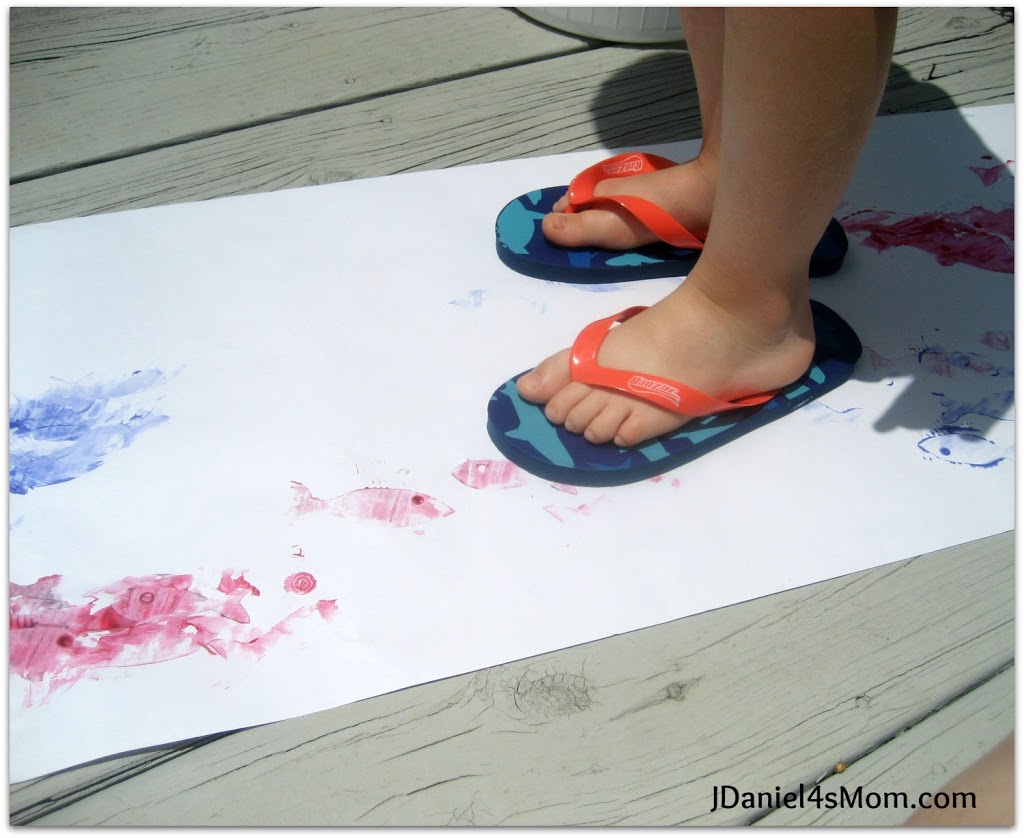 How did we Fish Flop Paint?
Foam fish were cut out of a foam sheet with a sticky backing. I thought the fish would stick to the flip well with the sticky backing. My husband suggested I use really strong glue. He was right the fish came loose after only few painting walks. They had to be glued on with strong glue.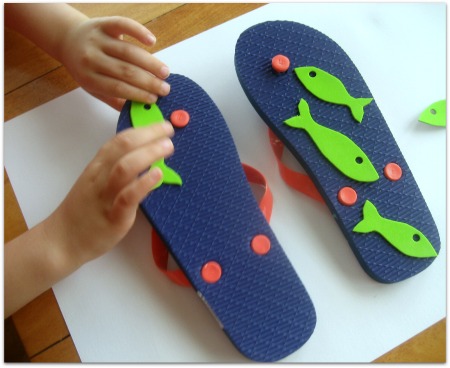 JDaniel attached the fish to the flip flops. I told him to put them anywhere he wanted to.

We then used a paintbrush to place paint on the fish. Red and blue paint were used. (Yes, I had the Dr. Seuss book about One Fish, Two Fish, Red Fish, Blue Fish on my mind.) One flop flop received red paint and the other got blue.

Then JDaniel took a walk down a long sheet of white paper. His initial steps lead to deeper fish prints than those that were made after a few steps.

After I few steps, I would have him sit down and we would add more paint. I think he headed up and down the paper about four or five times.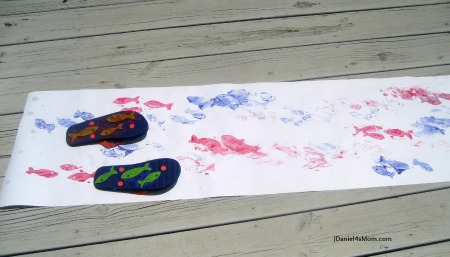 I really like the final result. The fish are clear in some part and blurry in others. This summer craft of fish flop painting will definitely be done again. Especially now that we have fish super glued to the bottom of flip flops.
If you like this summer craft idea, here are some more summer crafts you will like:
You will find more wonderful ocean themed activities on my Ocean Related Activities board on Pinterest.

(Visited 4,744 times, 1 visits today)