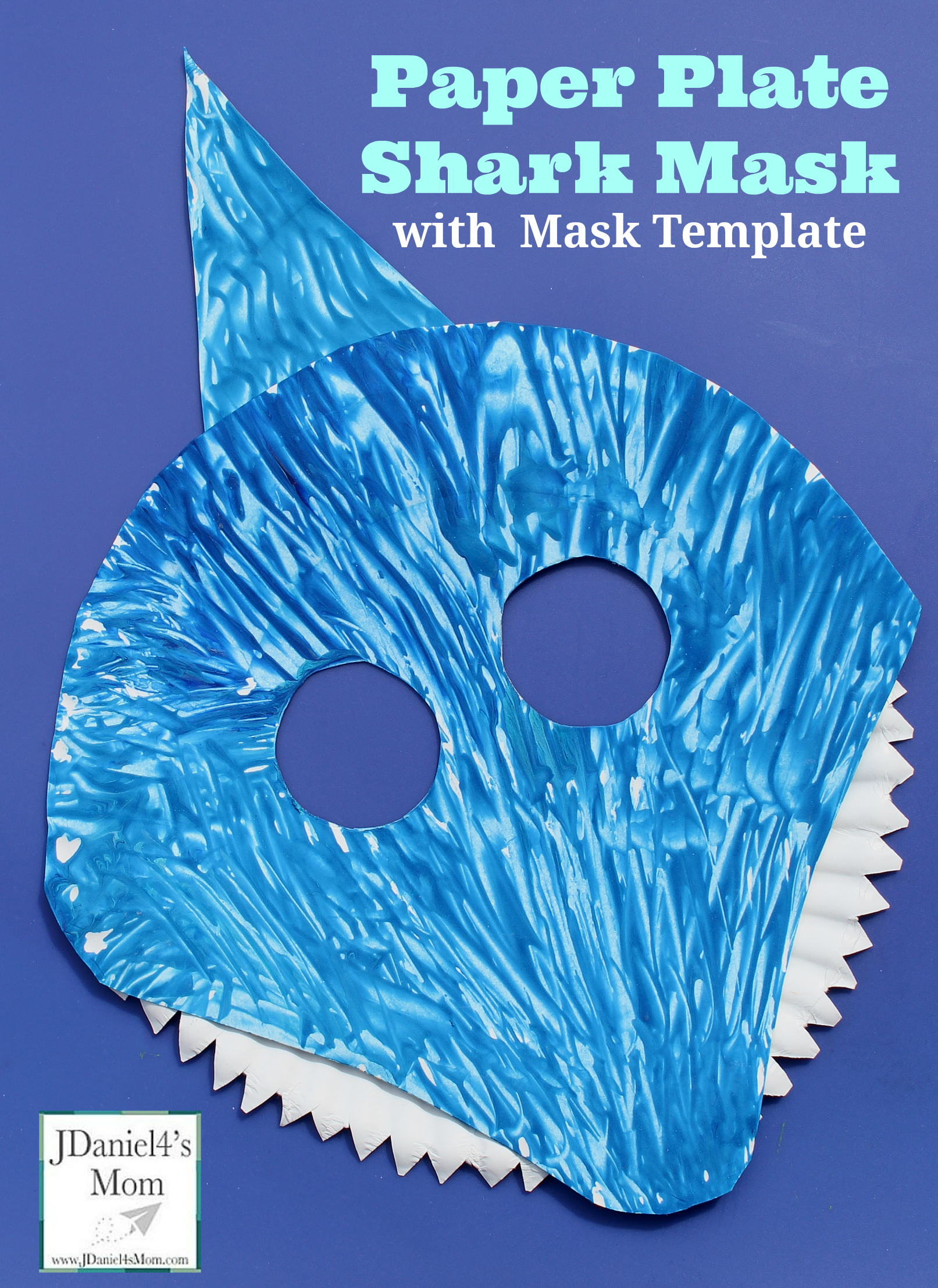 After taking a break last week to share some LEGO posts with you, I have another ocean themed craft to share with you. This paper plate shark mask would be a fun craft to create during an ocean unit, Shark Week (It is usually celebrated at the end of June or the beginning of July.), or after reading one of the shark themed children's books listed at the end of this post.
Paper Plate Shark Masks
Supplies:
Paper plates
Yarn
Blue paint
Turquoise paint
Plastic fork
Creating Your Shark Mask
You will need to start by tracing the Paper Plate Shark Pattern onto a paper plate. You can also trace the fin pattern on a second paper plate.
There isn't a pattern for the teeth. They will be very easy to cut out of the outside edge of the first or second paper plate.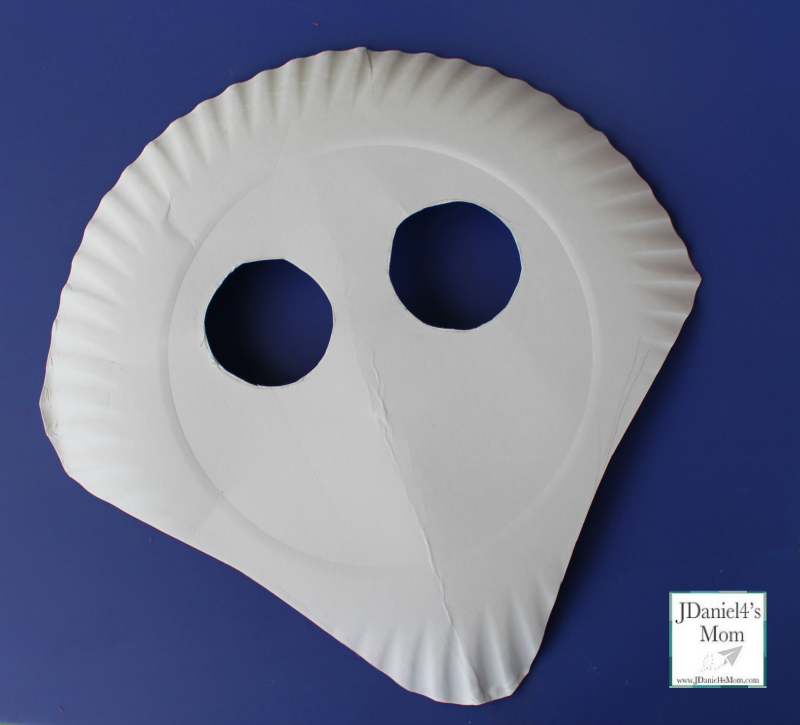 Now that you have all the pieces cut out it is time to paint. We used a mixture of blue and turquoise paints on the fin and the shark's head with a fork. The front and back of the fork were used to get paint in the plate's ridges and on its rim.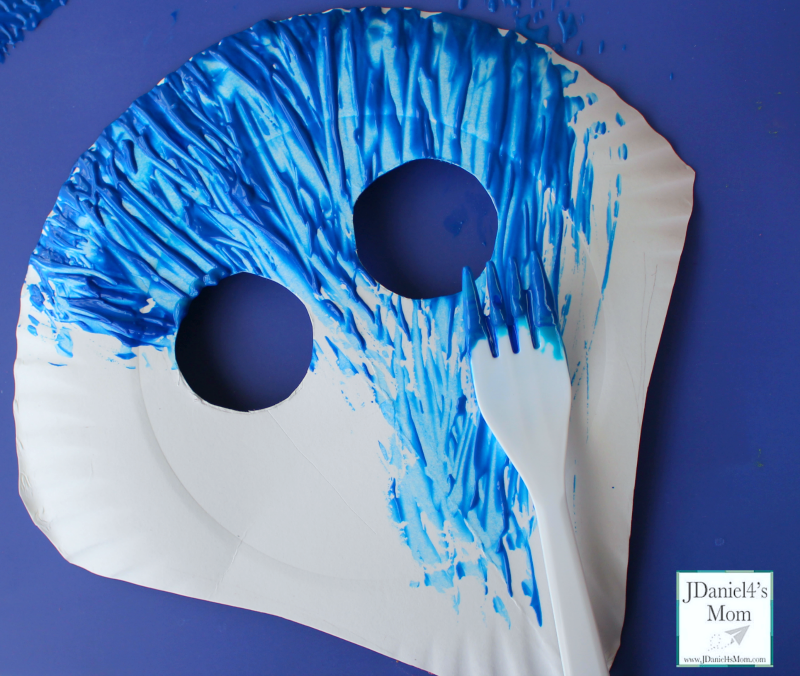 Once the paint was dry the teeth and fin were glue into place. We used a Elmer's school glue it.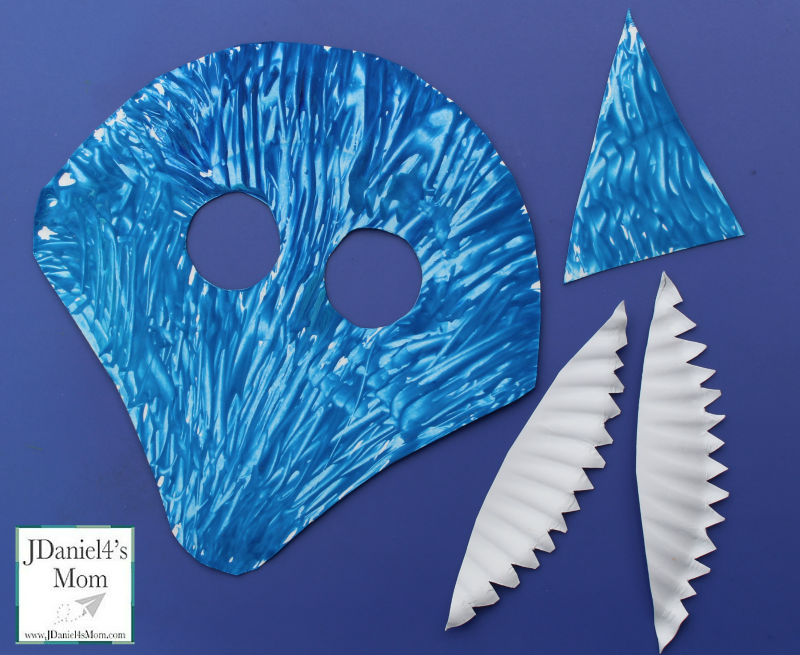 Adding a Way to Wear This Paper Plate Shark
You will notice I haven't shown you a picture displaying how to wear the a mask. There are a variety of way to make your mask wearable.
Here are some I have thought of:
Staple yarn to either side of the paper plate shark
Staple a piece of sentence strip to the paper plate shark that fits around the back of your child's head.

Attach pipe cleaners to either side of the paper plate mask. Bend the ends down like the stems of a pair of glasses.
It would be fun for kids  read or have a book read to them while wearing their paper plate shark mask. Here are a few we have enjoyed:
The links below are affiliate links.
Shark vs. Train

Clark the Shark

Deep-Sea Disaster (Shark School)

Nugget and Fang: Friends Forever Snack Time?

Surprising Sharks: Read and Wonder
Here are some more paper plate ocean themed crafts and another fun shark craft:
Ocean Animals- Paper Plate Craft
Arts and Crafts for Kids- Pool Noodle Shark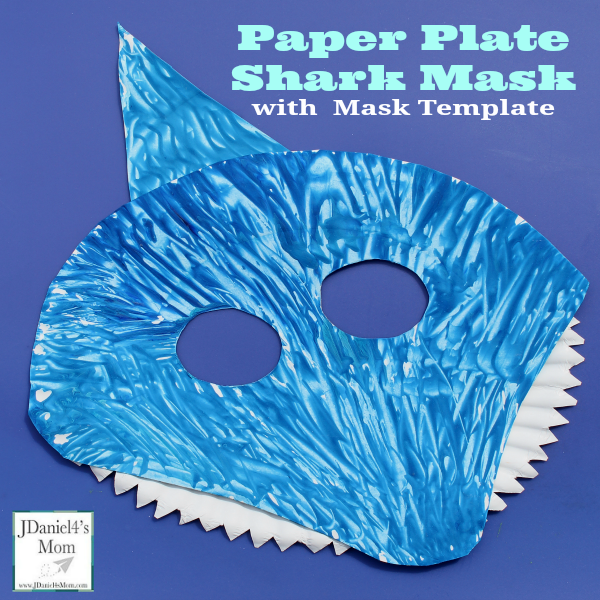 (Visited 973 times, 1 visits today)