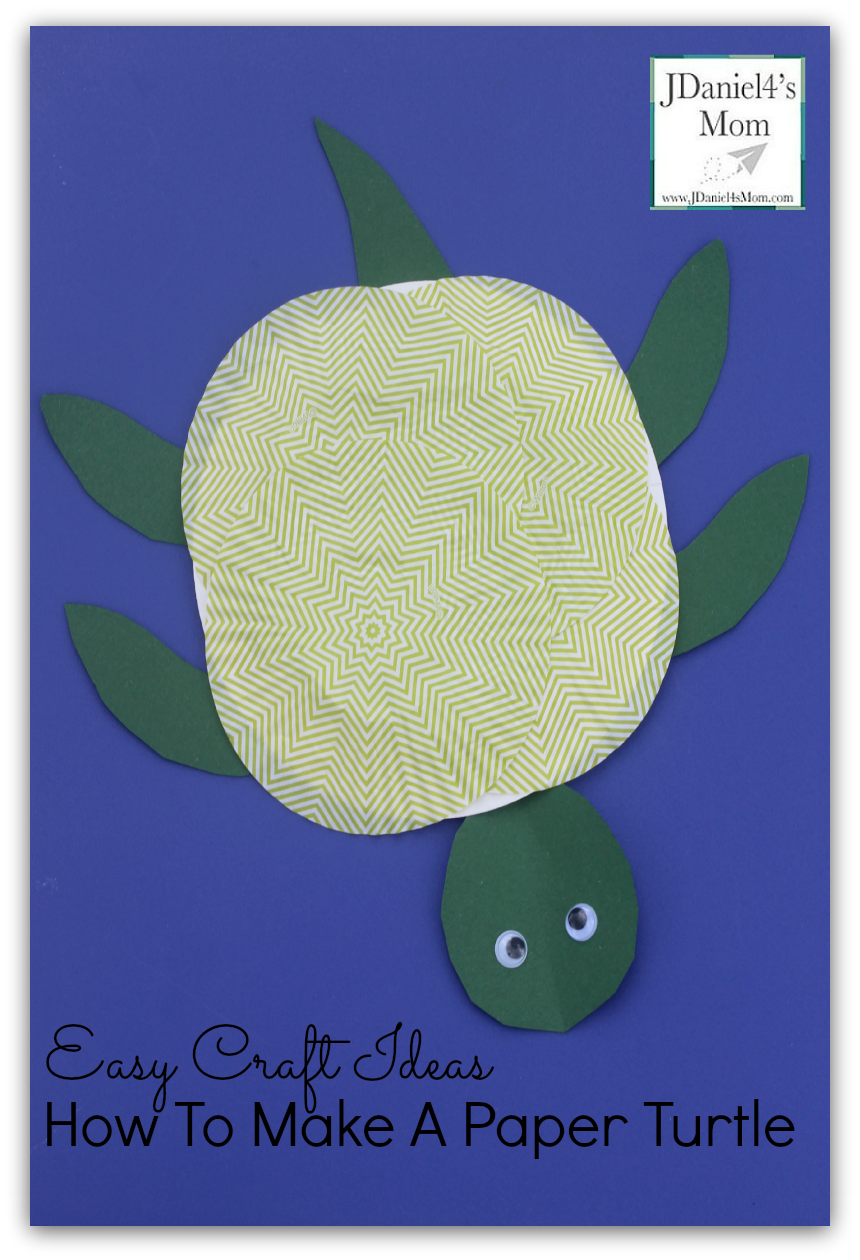 Sometimes easy craft ideas come from a desire to use up the craft supplies you have on hand. We used this same type of chevron cupcake liner to make a "Your My Biggest Fan" Mother's Day card. These cupcake liners looks like a turtle shell to me so, we used them to create a paper sea turtle. (It is cool to see how many easy craft ideas you can make with what you have available.)
Adding Cupcake Liners to the Plate
There are three different types of paper in the paper turtle. He has a construction paper head and flippers. His body under the cupcake liners in a paper plate. Finally there are the cupcake liners.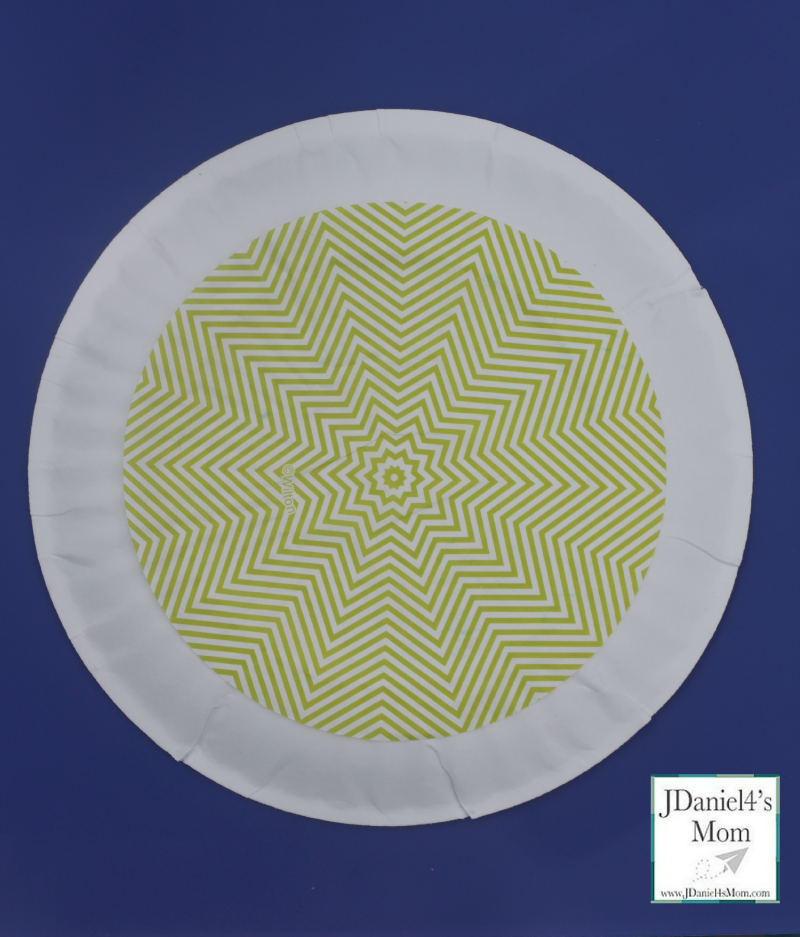 We started with a flattened cupcake liner glued to the center of a small paper plate. Once we started placing the other cupcake liners, we realized the center one wasn't really needed. We could have just used four cupcake liners. We also could have cut cupcake liners and added them around the edge of the liner in the center.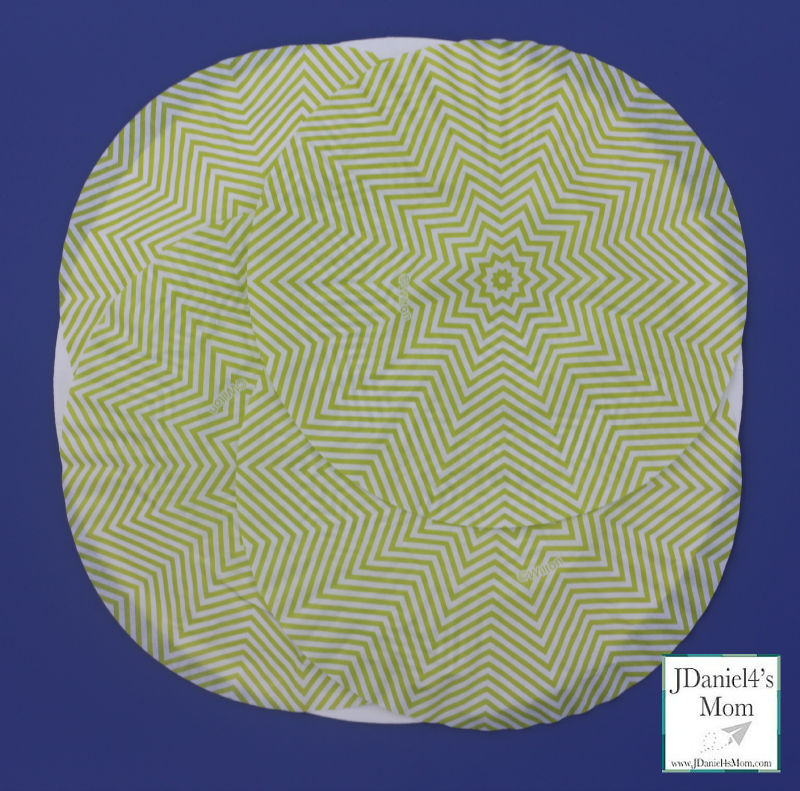 A small bit of the white paper plate is still visible. If you decide to make a paper turtle like our, one of the easy craft ideas I would suggest is adding more liners or arranging your liners to cover all of the plate.
Adding Flippers
Four pieces of paper were layered and then cut out into a flipper shape. We wanted to have all our flippers the same size. The flippers we made a not huge.  Some of the seven species of sea turtles have much larger flippers. If your children decide that they really like big flippers, you can tell them their fins are like the flatback turtles.
Adding a Turtle Head
The head on our sea turtle is a little egg shaped with a slight point. After looking a number of turtle pictures, we thought that is what the head should look like. Your children may have a totally different idea of what a turtle head should look like.
The turtle was given wiggly eyes for no other reason than we thought they were fun. You could easily have your children draw the turtle's eyes or create them with construction paper.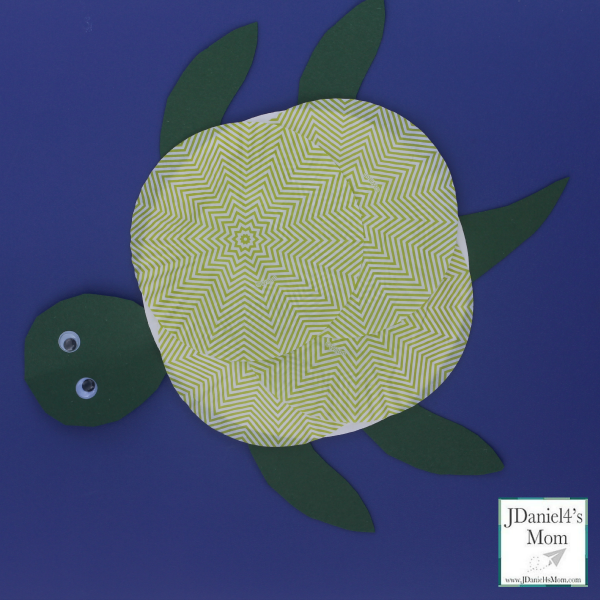 Here are Some Other Easy Craft Ideas for Kids
Ocean Animals Paper Plate Craft
Oh! If you are looking for a great book to tie into this craft, may I recommend Turtle, Turtle, Watch Out!
 by April Pulley Sayre.
If you make any of these craft ideas for kids with your children, please leave me a comment below telling me about it  or share a picture of it on my Facebook page.

(Visited 537 times, 1 visits today)