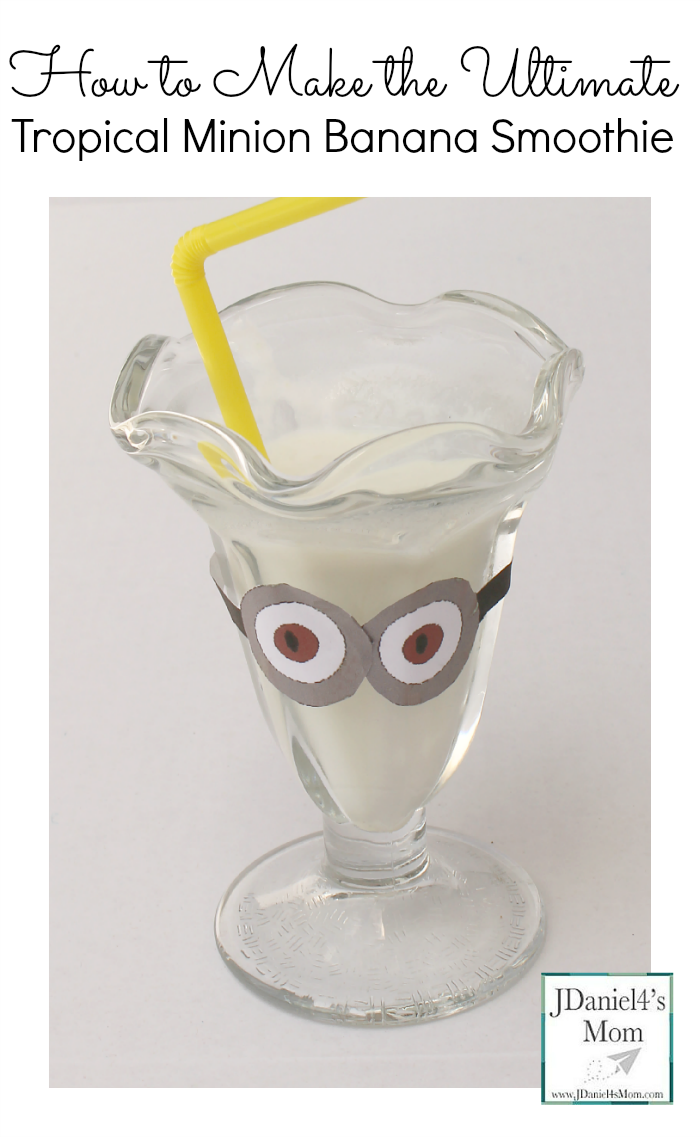 I glanced over to the fruit bowl on the kitchen counter and noticed some aging bananas. They so needed to be used to make something yummy. We loved smoothies at my house so I decided that we should try use the bananas in a smoothie.  We also happen to love Minions at my house! I decided my Minion loving boy would love banana Minion tropical smoothies! The aging bananas would be the star of the smoothie!
Tropical Minion Banana Smoothie
Ingredients:
2 Aging bananas
1 container of pineapple yogurt
1 1/2 cup of vanilla Greek yogurt
1 cup of milk
Directions:
Place the yogurt into the sections of an ice cube tray. We ended up with six sections of pineapple yogurt and six sections of the vanilla Greek yogurt.
Let the yogurt harden in the freezer for a few hours.
Mash the again bananas with a potato masher or a fork. (Kids seem to like to smash food with a masher so that is the utensil most used often at my house.)
Place the mashed bananas, the frozen yogurt cubes, and the milk in a blender.
Pulse using the smoothie speed if it has one. If it doesn't uses a medium speed.
When it looks like the yogurt cubes have been broken into small bits, you can turn the blender off.
Pour into cups or sundae glasses.
If you want to have tropical Minion banana smoothies with Minion glass wraps ,you can download a copy of the Minion Glass Wrap Eyes we used. You will just need to cut them out and wrap them around the glass.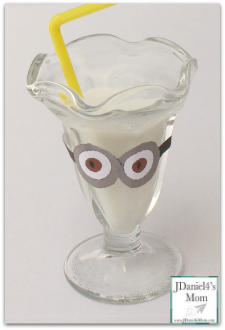 Here are some other wonderful Minion themed ideas you will find on this blog: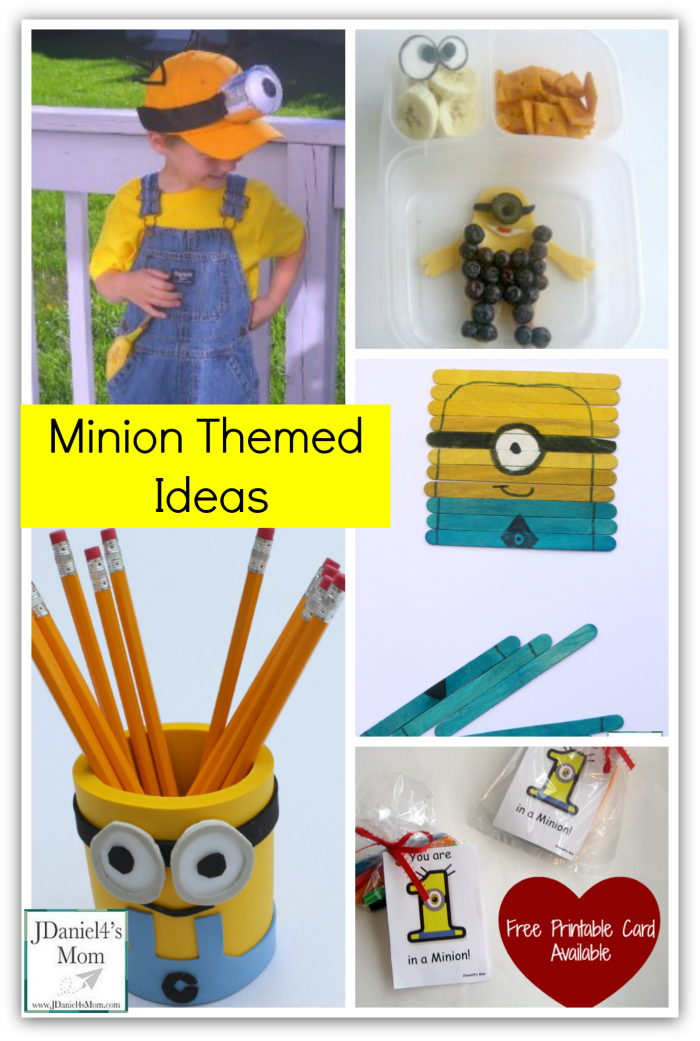 Minion Craft Stick Puzzle
Despicable Me Minion Bento Lunch
If your create any of these  Despicable Me Minion ideas, please share a picture of them with me on Instagram or Facebook.

(Visited 431 times, 1 visits today)