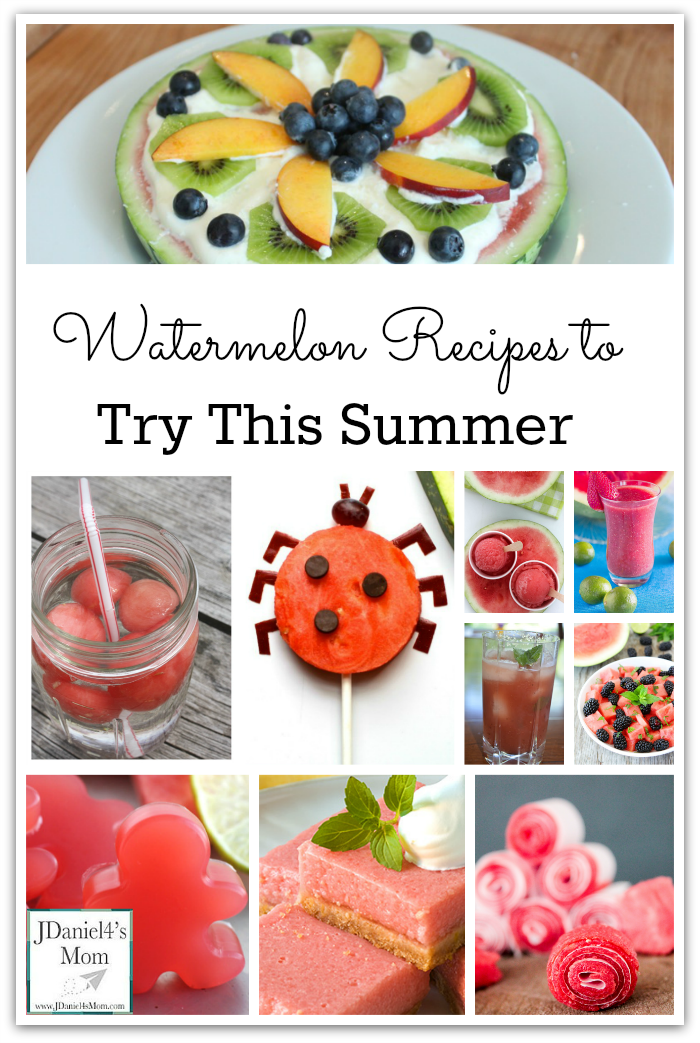 There are times during the summer when my family plows through a watermelon in just few days. There are also times when it seems to sit in the refrigerator. It is during those times that I try to come with new ways to present watermelon. Recently I  search for watermelon recipes to add to the ways I have already tried.  Wow! I found a wide variety of cool recipes. Today I am going to share with you the recipes I have selected to try this summer.
I have selected some drinks, a few snacks, and a fun salad. Yes, I am including a salad. If your children say that they don't like salads, you could call it a fruit bowl instead. (Sometimes calling a dish by a kid friendly name makes it more appealing.)
Most of the recipes can be prepared with your children. If you have your children help, watch out! You may find that some of your main ingredient is disappearing. I have had that happen when I cook with my son. Having a small bowl set aside for snacking has helped. He gets to nibble and we have enough to cook with.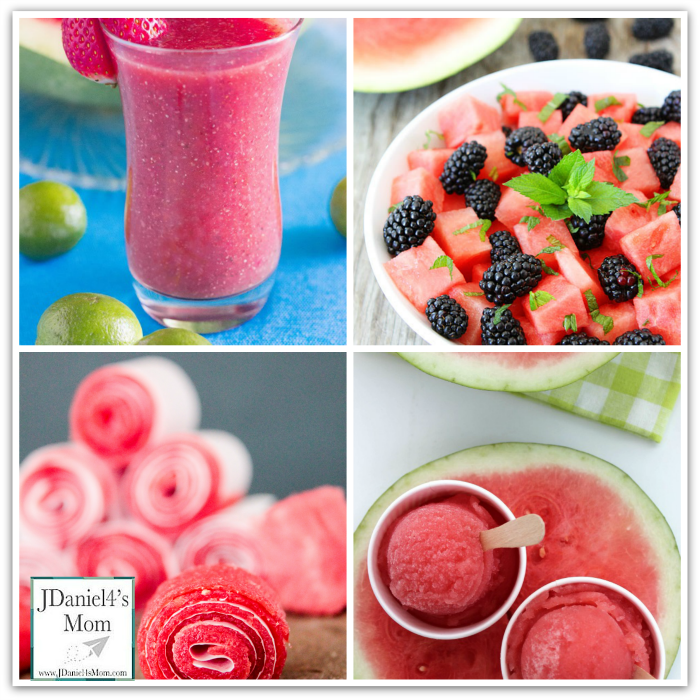 Watermelon Fruit Leather from Domestically Blissful
Watermelon Sorbet from Cincy Shopper
Watermelon, Blackberry and Mint Salad from Two Peas and Their Pod
Simple Strawberry and Watermelon Smoothie by Eat Thrive Glow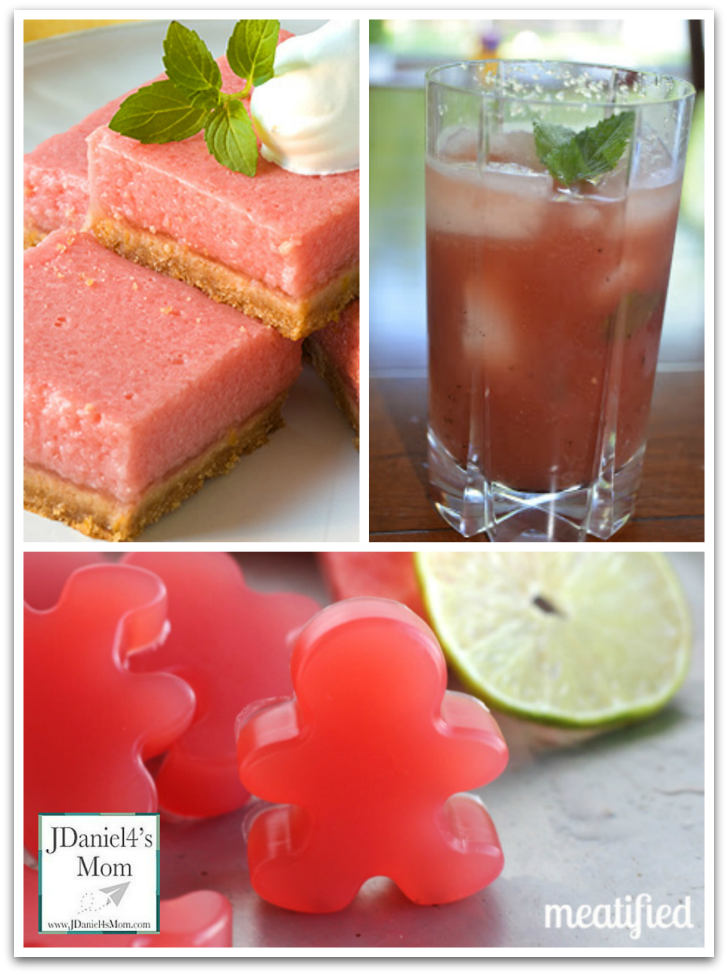 Healthy Sour Watermelon Gummies from Meatified
Mouth Watering Watermelon Bars by Right at Home
Watermelon Iced Tea from The Pleasantest Thing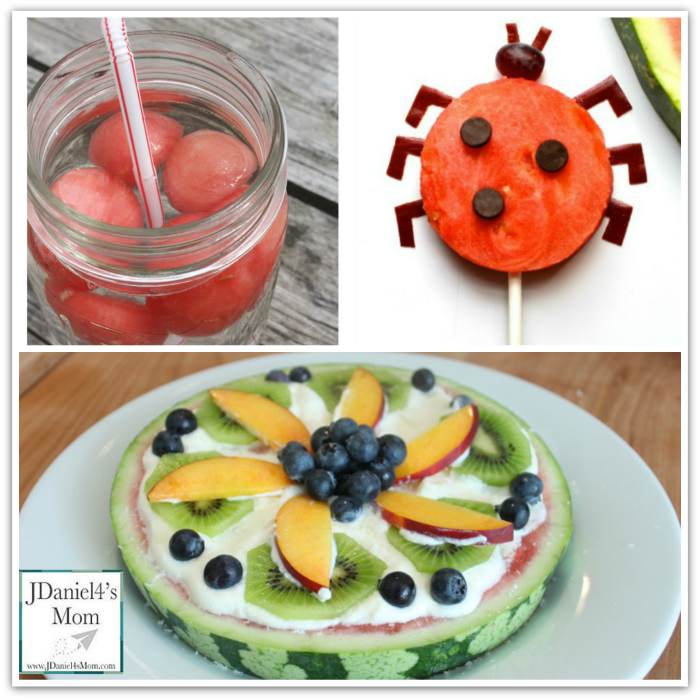 Water Melon Dessert Pie by Mama Papa Bubba
Watermelon Ladybug Pops from Two-daloo
Flavored Fruit Water with Frozen Watermelon Cubes by Little Bins for Little Hands
Here a few of my watermelon recipes: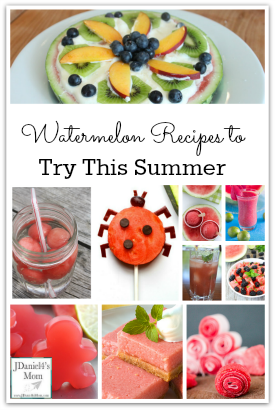 Please leave me comment sharing the recipes you try. You can leave a comment below or leave a comment on my Facebook page. If you have a great recipe you think my family should try, please tell me about it.

(Visited 209 times, 1 visits today)