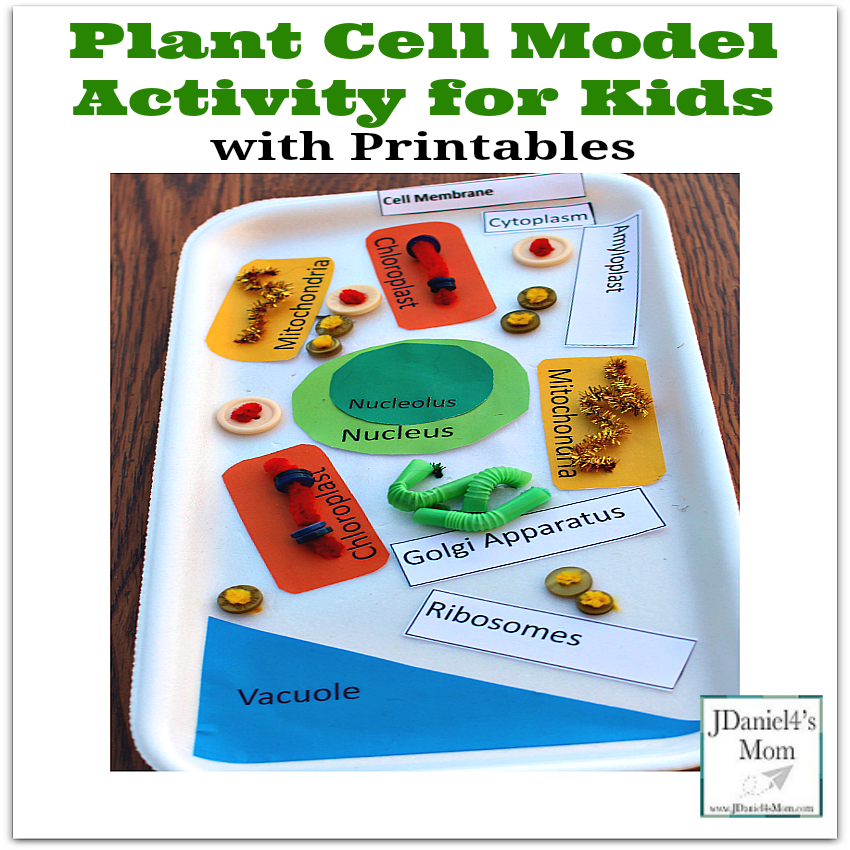 This week the Virtual Book Club is exploring the book The Tiny Seed. Earlier this week I shared a flower and worm number activity that could be explored with young children based on the book. Today I wanted to share a plant cell model that could be done with older children after sharing the book with them.
How to Make the Plant Cell Model
The plant cell model activity uses a set of plant cell parts that can be printed out. Many of the other supplies you need for the plant cell model may be in your craft supply closet. If you don't have them, you will find them at your local craft store.
Supplies for the Plant Cell Model
Styrofoam meat tray
Small buttons (all one color)
Medium sized buttons (all one color)
Bendy straws
Sparkly pipe cleaners
Plain pipe cleaners
Glue sticks
Scissors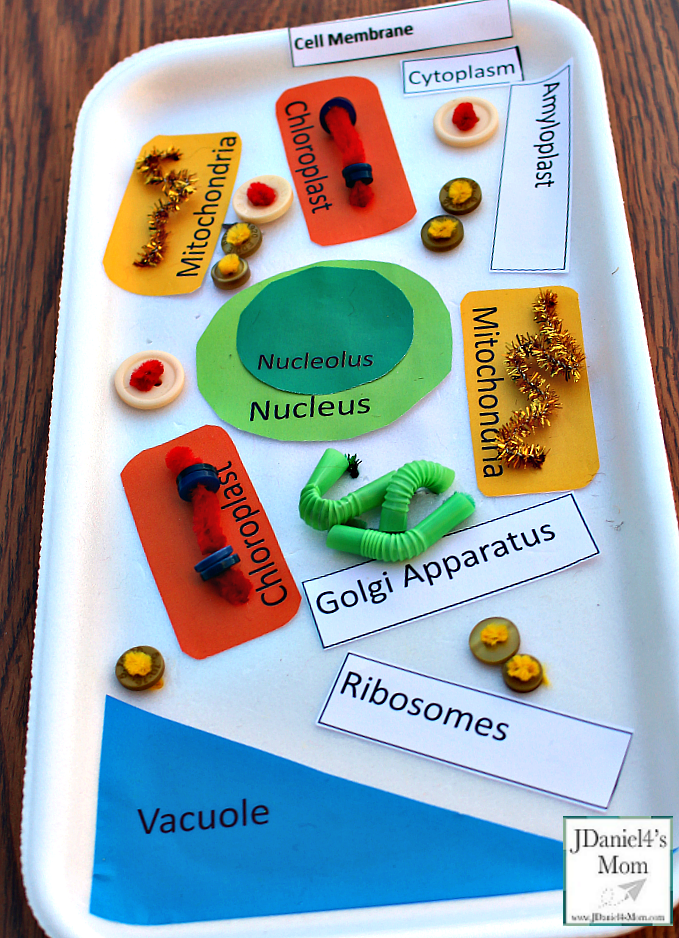 Directions for Creating the Plant Cell
You will need to start by printing out the plant cell parts printable. If you can print it out it color, it would be wonderful.
Then you will need to cut out each of the labels and plant cell parts.
You will want to try to arrange them on the meat tray before you glue them down. Please make sure that you leave space for the ribosome and amyloplast buttons.
You will attach all the buttons with small sections of the pipe cleaners. After threading the pipe cleaners through the button holes, push the ends into the meat tray. Then turn the tray over and twist the ends together.
You will thread the pipe cleaners through small sections of the bendy straws to create the Golgi Apparatus. Then you will push the ends into the meat tray and twist the ends together.
The mitochondria were created by pushing the ends of the pipe cleaner into the mitochondrial shape and through the meat tray. Then the ends were twisted. Next, the pipe cleaner was bent into a squiggle.
Finally, the chloroplast was created by threading small buttons through a pipe cleaner. The ends of the pipe cleaner were pushed through the meat tray and twisted.
Here are some more plant themed activities for kids:
Number Activities with Printable Flowers and Worms
Kids Science Activity- Planting and Growing Grass Words
Plant Growth Algorithm Coding Sheet
Parts of a Flower Craft for Kids
STEM Gardening- Paper Plate Greenhouse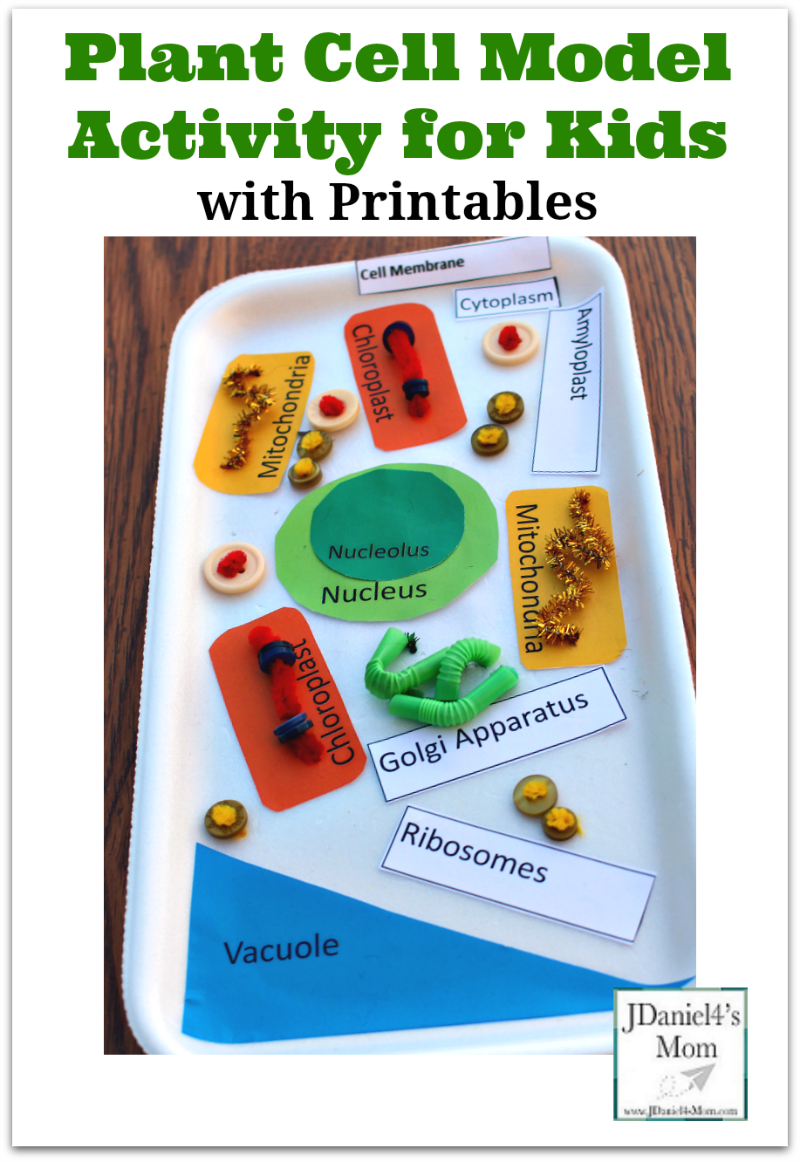 (Visited 1,115 times, 4 visits today)