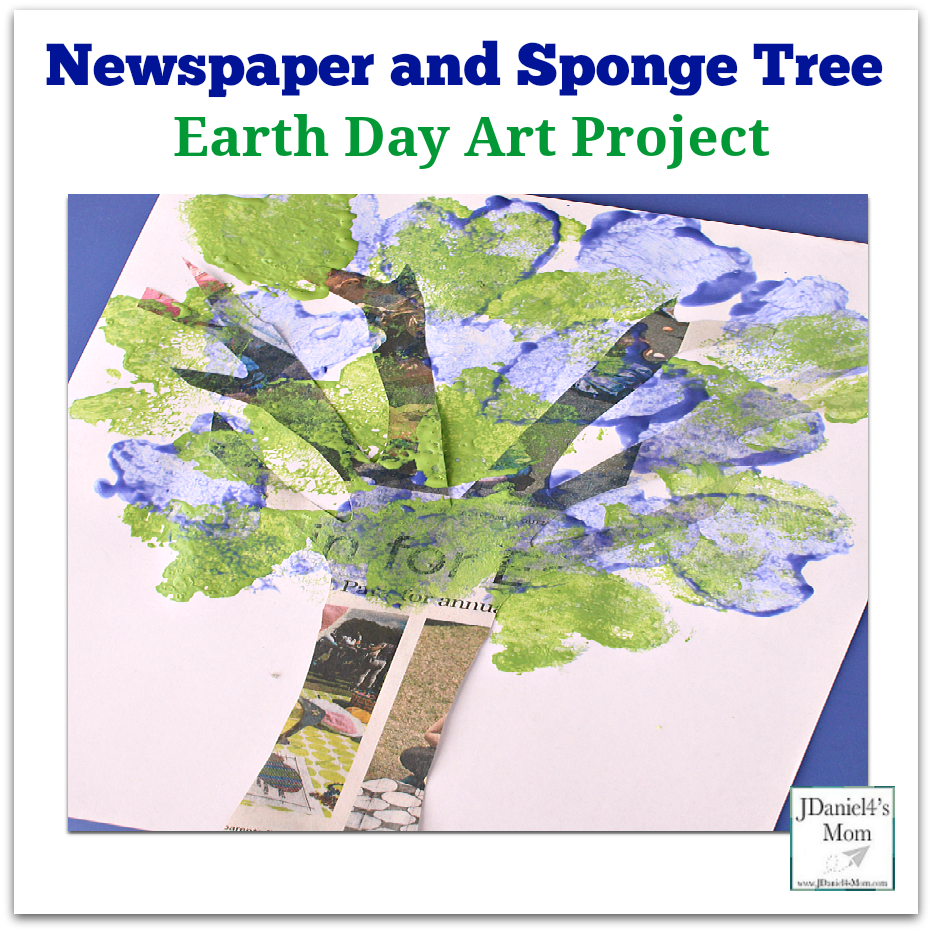 This Earth Day art project would be fun for grade school kids to do on their on. If you pre-glue newspaper trees onto paper, young children could easily do the painting part of the project.
Books to Read Before Starting the Earth Day Art Project
I love to share a book with children before starting a project. Here are some Earth Day-themed books that would be fun to share with your children:


Earth Day Art Project
Supplies
Old Newspapers
Scissors
Glue
White Paper
Blue Paint
Green Paint
Rectangular Sponge
Creating the Earth Day Art Project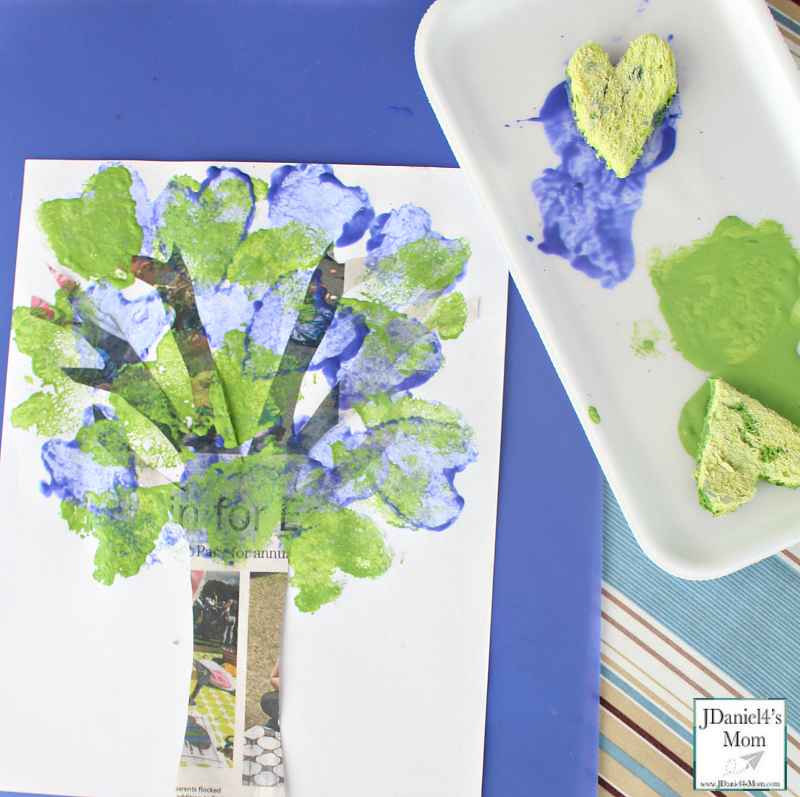 Before your children start the Earth Day Art Project you will need to cut two small hearts out of the sponge with a sharp pair of scissors. Your children will be using one of them to dip into each of the colors.
Next, your children or you will need to fold half of a paper of newspaper in half and cut a tree out of it. We found that pages that have color pictures on them worked out best. After cutting out the tree, it can be glued onto a piece of white paper. (You can use other colors of paper if you like. We found that the paint stood out more on white paper.
Then it is time to stamp green and blue hearts all over the branches of the tree. Your children can stamp blue hearts and then green hearts like we did. If they would prefer, they can stamp the green hearts with their left hand and blue hearts with their right. (This would make this Earth Day art project a whole brain activity.)
After the paint has dried, children can add another layer of hearts if they like. We found some areas that needed a few more hearts once the paint had dried.
If you like this Earth Day art project, here are some more Earth Day activities you will love:
Fruit Salad with an Earth Day Theme
Earth Day Oobleck Science Activity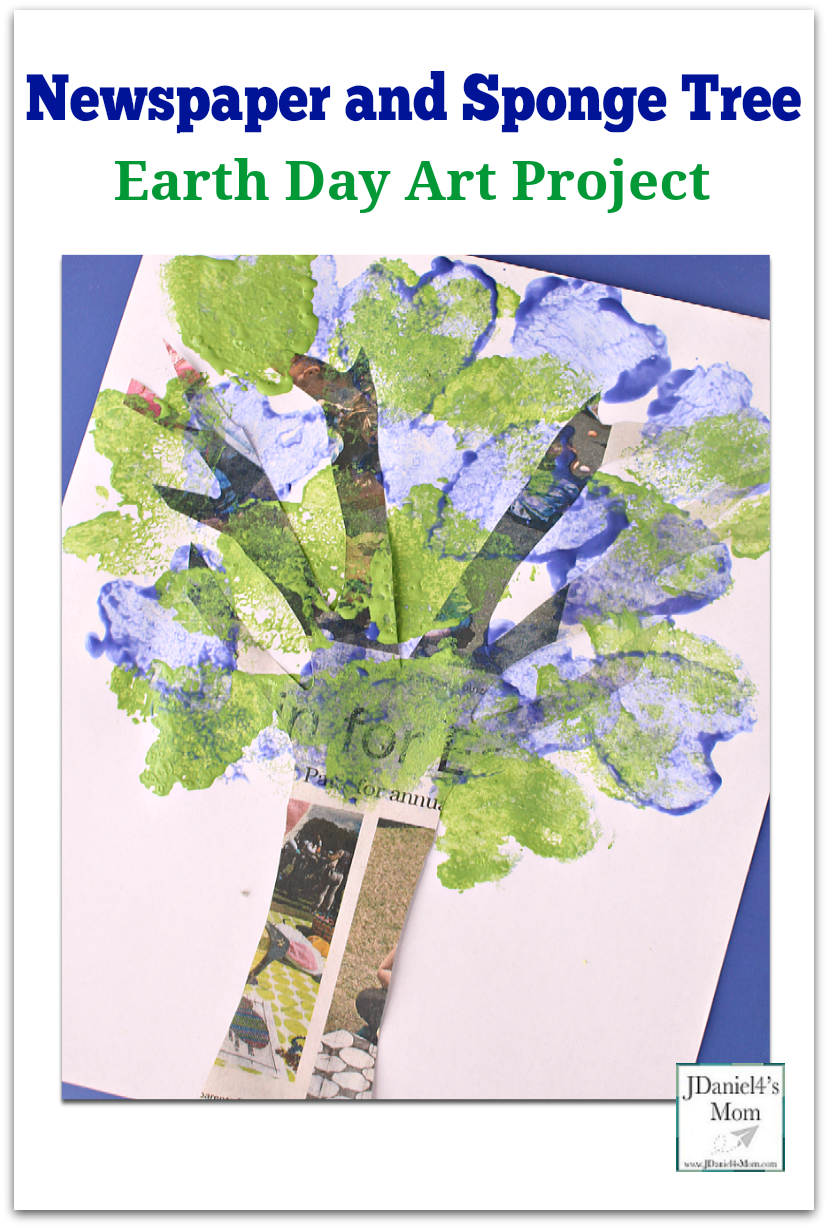 (Visited 338 times, 1 visits today)