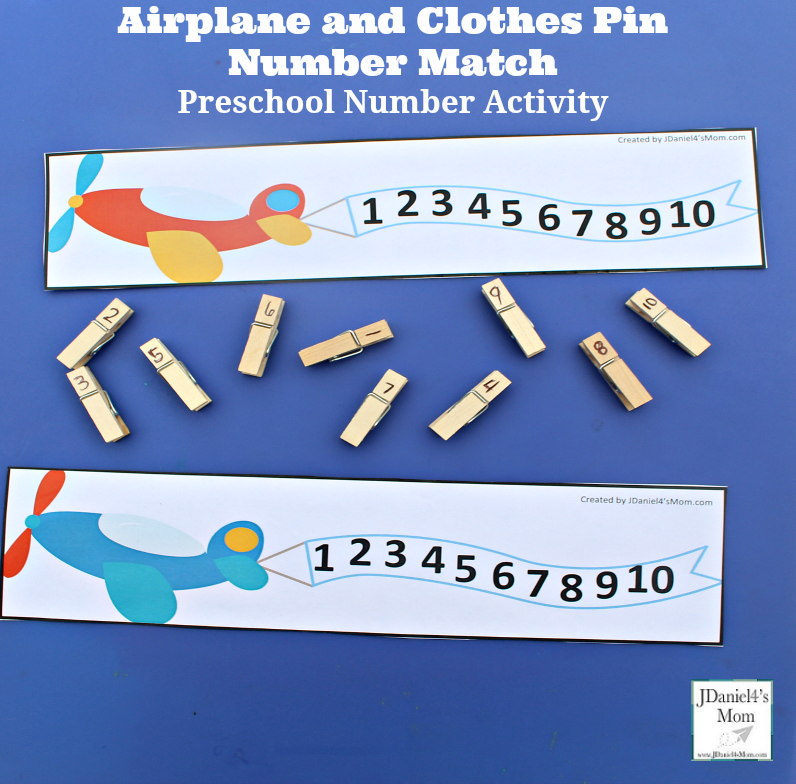 You may have seen airplanes with banners flying behind them when you go to beach. They are advertising places to shop or eat. The planes in this preschool number activity display the numbers from 1 to 10.
Your children will love matching the numbers on small clothes pins to the numbers on the banner.
Preschool Number Activity
Supplies for the Activity
Clothes Pins
Permanent Marker
Putting the Activity Together
After printing out enough of the airplane number lines for your children, you will cut them out.
Next, you will need to write the numbers from 1-10 the ends of clothes pins. We used small clothes pin because that is what we had on hand at our house. You can use large clothes pins for this activity too. They may be easier for your children to open and close.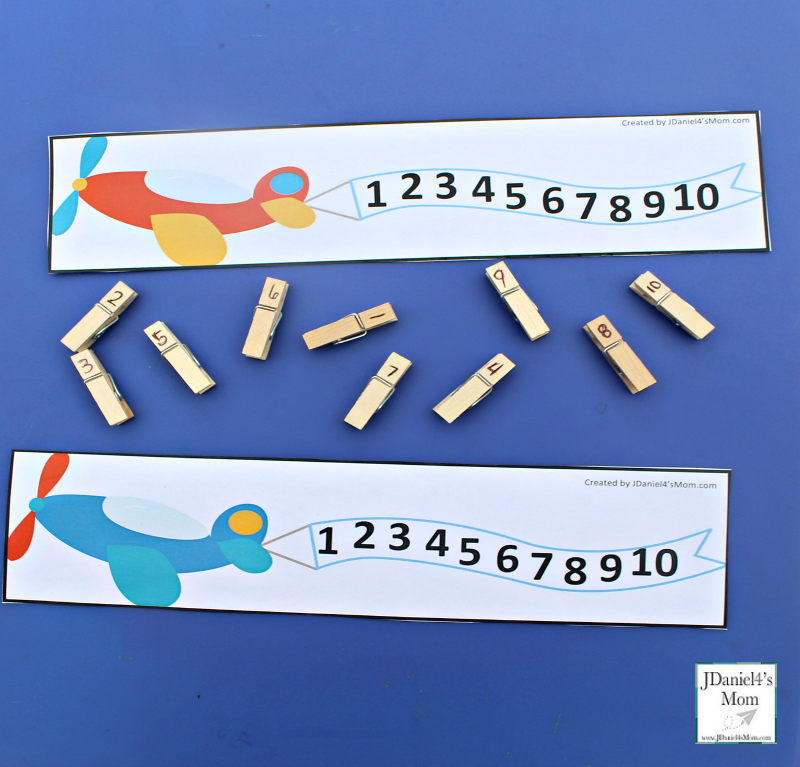 1011
Preschool Number Activity Ideas
You can have your children match the numbers on the banner to numbers on a clothes pin by placing the clip over the number on the banner.
Your children can work on counting backward. They can start placing the number 10 clothes pin on the 10 and working their way to 1.
They can count forwards. Children can place the number 1 clothes pin on the 1 and working their way to 10.
You can hold up your fingers to represent a specific number. Your children will need to find the clip with that number and place it on that number on the banner.
This activity was designed to go along with the Virtual Book Club book of the week The Noisy Airplane Ride. Here are some more airplane themed activities for kids.
Here are some more wonderful math activities: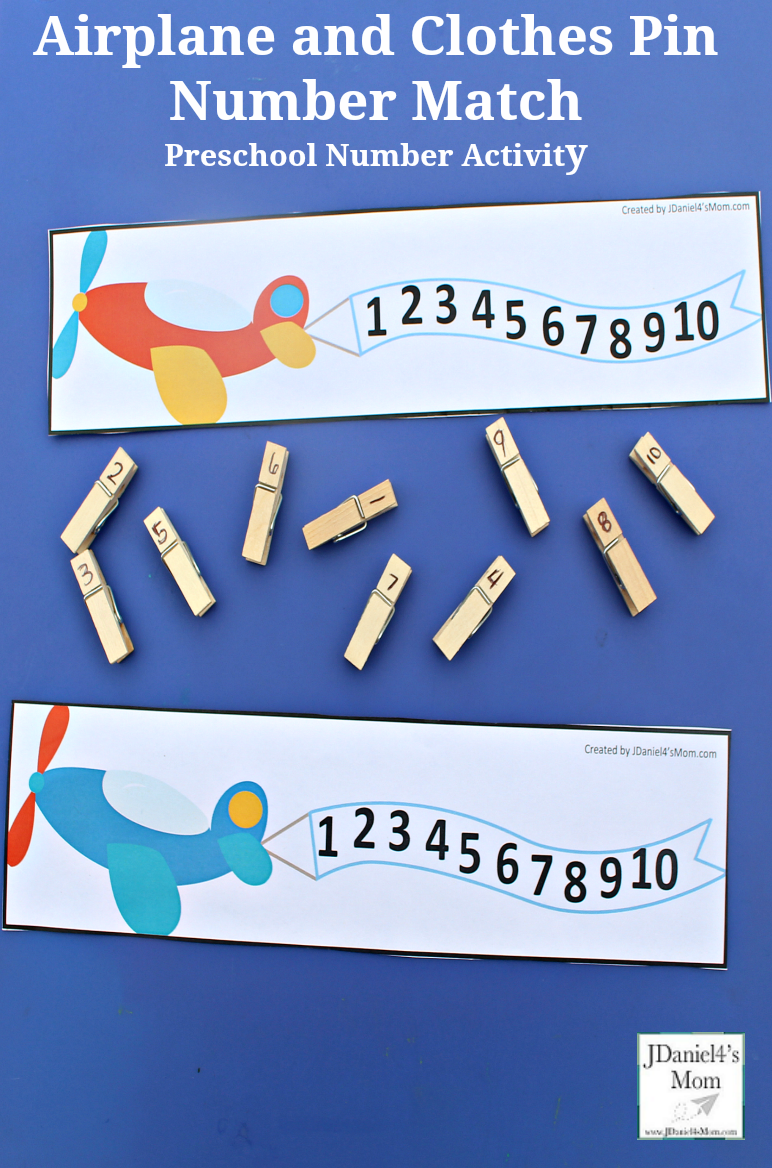 (Visited 436 times, 2 visits today)