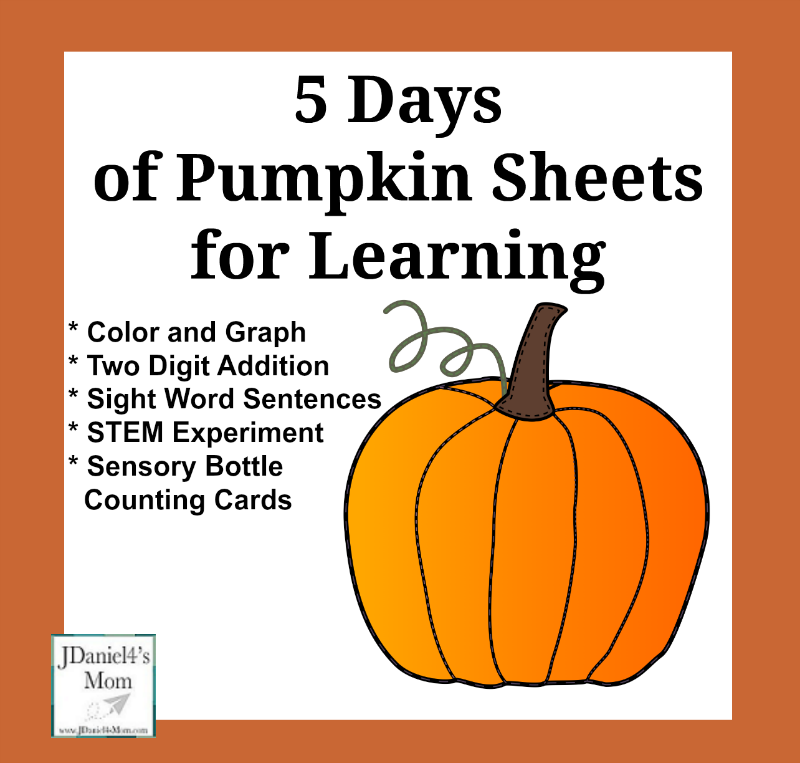 Each month I join with 3 Dinosaurs and Royal Baloo to share 5 days of learning printables. This month we will all be sharing pumpkin pages that you can do with your kids at home or your students at school.
Below you will find the area where I will add the printables we each share each day. By the end of this week, you will have 15 different free sets of pumpkin pages. Some of the concepts we will be focusing on will great to work on with preschoolers. Other pumpkin pages will be more appropriate to use with grade schoolers.
I will be sharing printable worksheets for each of those groups. My printables are going to explore graphing, counting, and sight words for preschoolers. You will also find a STEM and two digit addition pages for grade schoolers.
Here are some pumpkin pages I have shared in the past that you can use today. Tomorrow I will begin to share this year's pumpkin pages.
Teaching Feelings with Five Little Pumpkin Printable Puppets
Creative Writing Prompts- Pumpkin Poems
Printable Worksheet – Pumpkin Teeth
5 Days of Pumpkin Pages
Monday
ABC Pumpkin Spin and Trace Pages
Count, Color and Graph Pumpkin Sheets
Tuesday
Two Digit Addition Pumpkin Pages
Wednesday
Pumpkin Diagraph and Graphing Fun
Thursday
Friday
You will find more pumpkin themed learning activities and printables on my Early Learning board on Pinterest.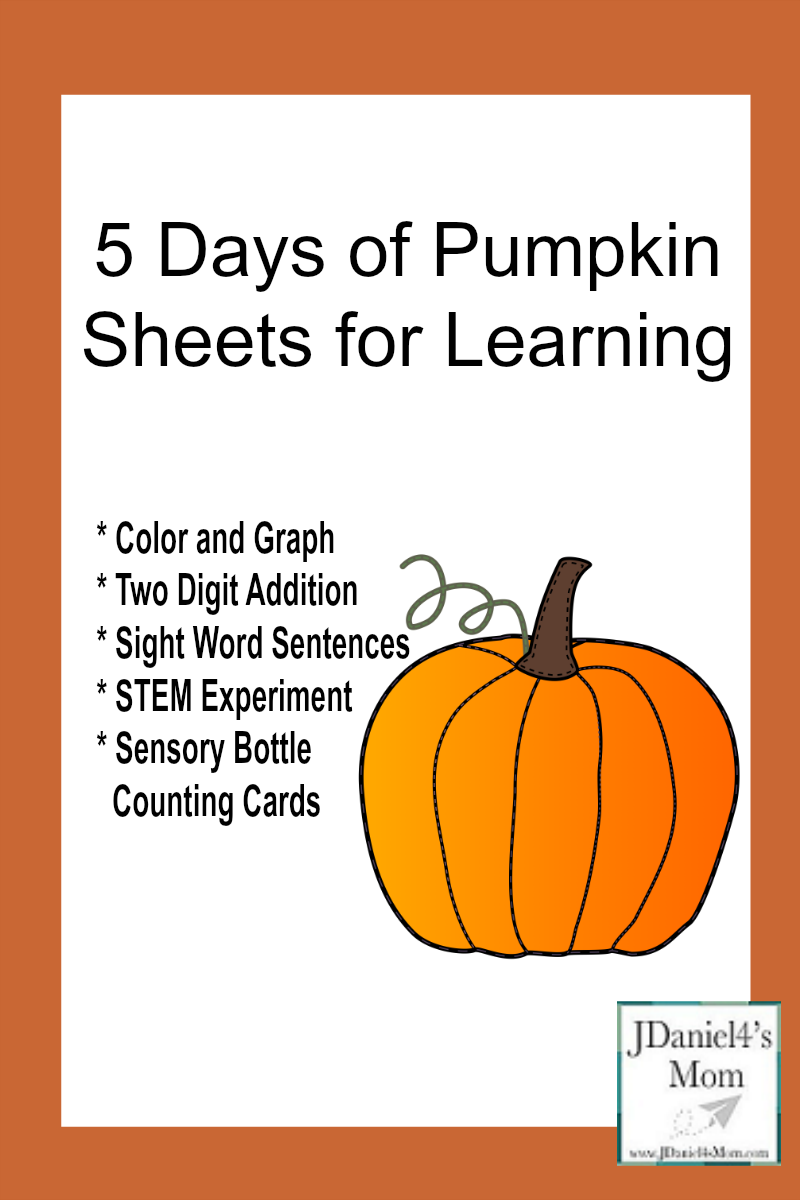 (Visited 352 times, 1 visits today)