If you happen to look through the March issue of Family Fun magazine, you will see that their Treat of the Month looks a lot like this snack that I created for a guest post on the Kid's Activities Blog. It doesn't look just like this snack. The food stylist made a few changes to it, but it is really based on mine. The addition of carrot coins was genius. I really like that idea. They went with guacamole rather than spinach hummus. Their snack has beautifully arrange peppers that are uniform in height too.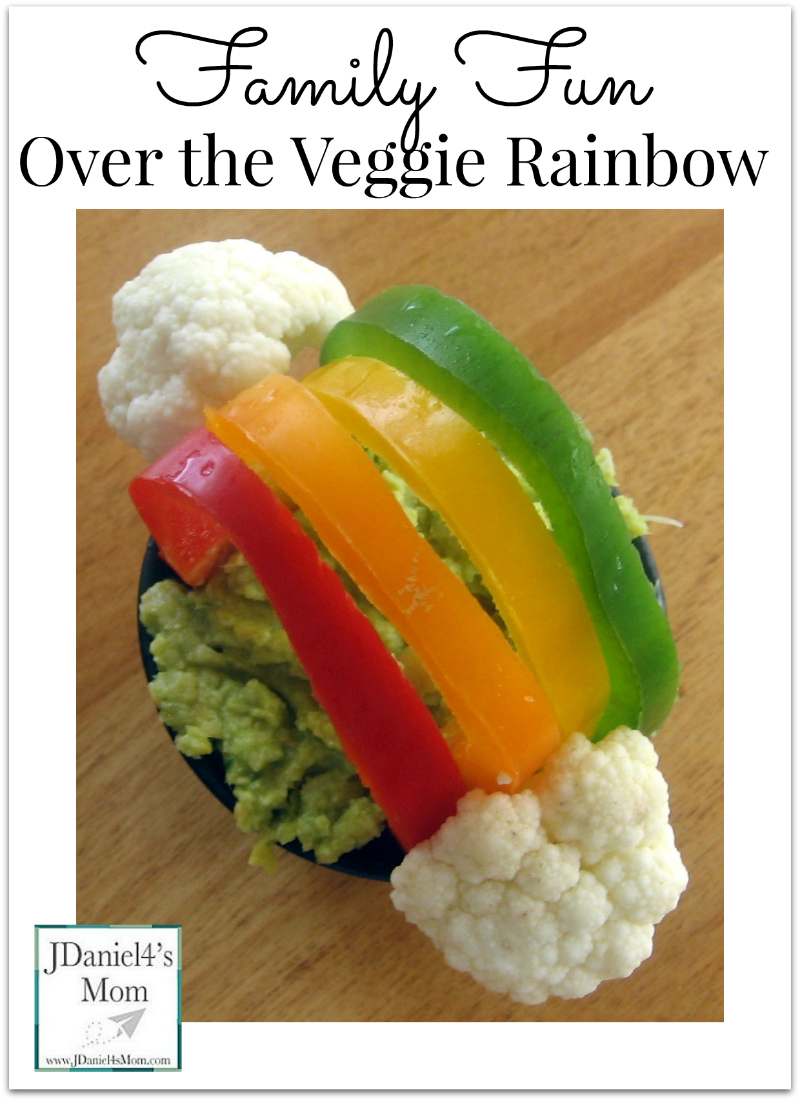 How do I know? Well, they contacted me and asked it they could use my idea. I was over the rainbow or maybe over the moon. If you look very carefully along the inside edge of the page, you will see my name and the name of this blog.  You might need a magnifying glass, but it is there.  My husband said it was very had to  see. To me it looks small, but very clear. Maybe that is because it is my name that I am reading.
I have never had my name in a magazine before and I am just a little thrilled. (Can you tell?)  Even JDaniel got excited about it. He helped make the hummus in the original snack so, I think he feels like he had a big part in its success. I loving cooking and baking with him. It is wonderful that the snack they like best was one that he worked on too.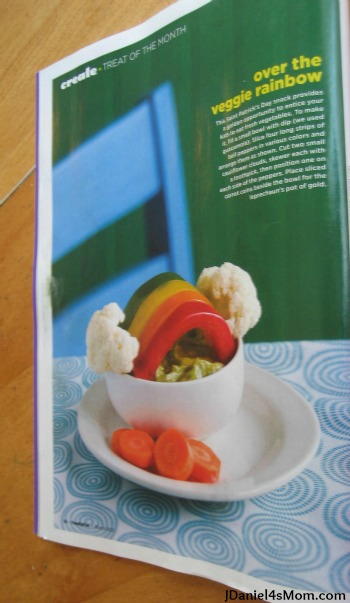 I receive my copies of the Family Fun magazine via Federal Express on Valentine's Day. It was so cool. I am not sure when the issue will get to your mailbox if you get this wonderful magazine. When it does, I hope you will turn to page 26  of your Family Fun magazine and check out the Over the Veggie Rainbow.

(Visited 223 times, 1 visits today)