I saw candy cane reindeer like this in the hall at my school.  I knew immediately that we need to try to make one at home. They were just too cute. I am not sure if it was the hand print antlers or fact that it combined to wonderful Christmas elements. Candy canes and reindeer are such a fun!
The ones I saw at school had paper noses and paper eyeballs. Ours needed more of a 3-D effect I decided. Thankfully we have giant wiggly eyes and red pom-poms on hand. Actually, we had everything we needed on hand. I love when things work out that way.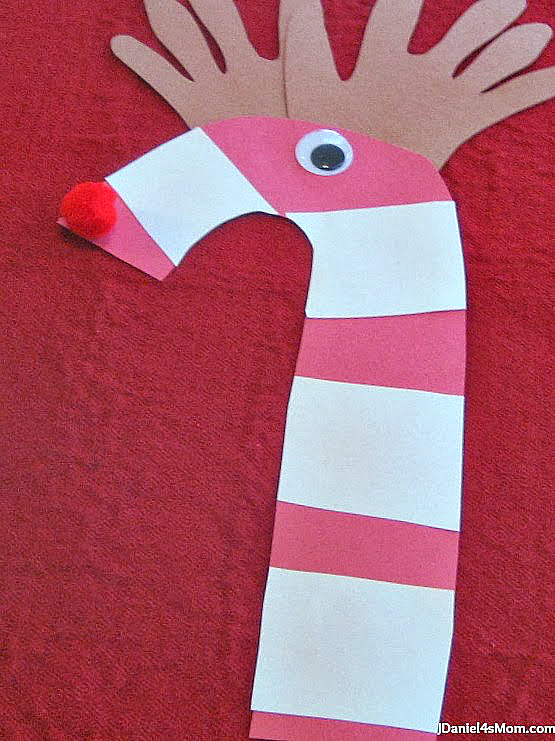 If you want to make one at home, here is what we did.
Trace two hands (One right and one left will work best)
Hand tracing will need to  be cut out.
Then cut out a red candy cane shape
Next cut out white stripes for the candy cane
Glue the white stripes to the red cane
Cut the extra white paper of the edges of the red cane
One wiggly eye will need to be glued onto the red cane
Glue the brown hand antler in place on the top of the cane
Glue a red pom-pom in place if you want a Rudolph like candy cane reindeer ( A brown pom-pom could be used if you want to make a non-Rudolph reindeer.)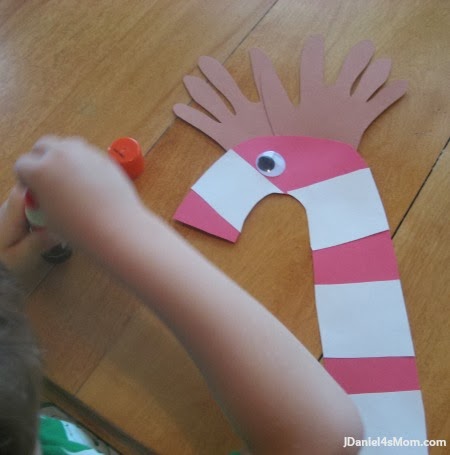 I think our candy cane reindeer Christmas craft is as cute as the ones I saw on display in hallway at school. Our little deer herd has only two deer as opposed to the large herd that is displayed in the hall at school though. Maybe you could make some candy cane reindeer at your house and we could have a virtual herd.
If you decided to make candy cane reindeer, let me know on the Facebook post featuring this craft. You can paste an Instagram link to a picture of yours if you like.
Are you looking for other reindeer Christmas craft and snack ideas?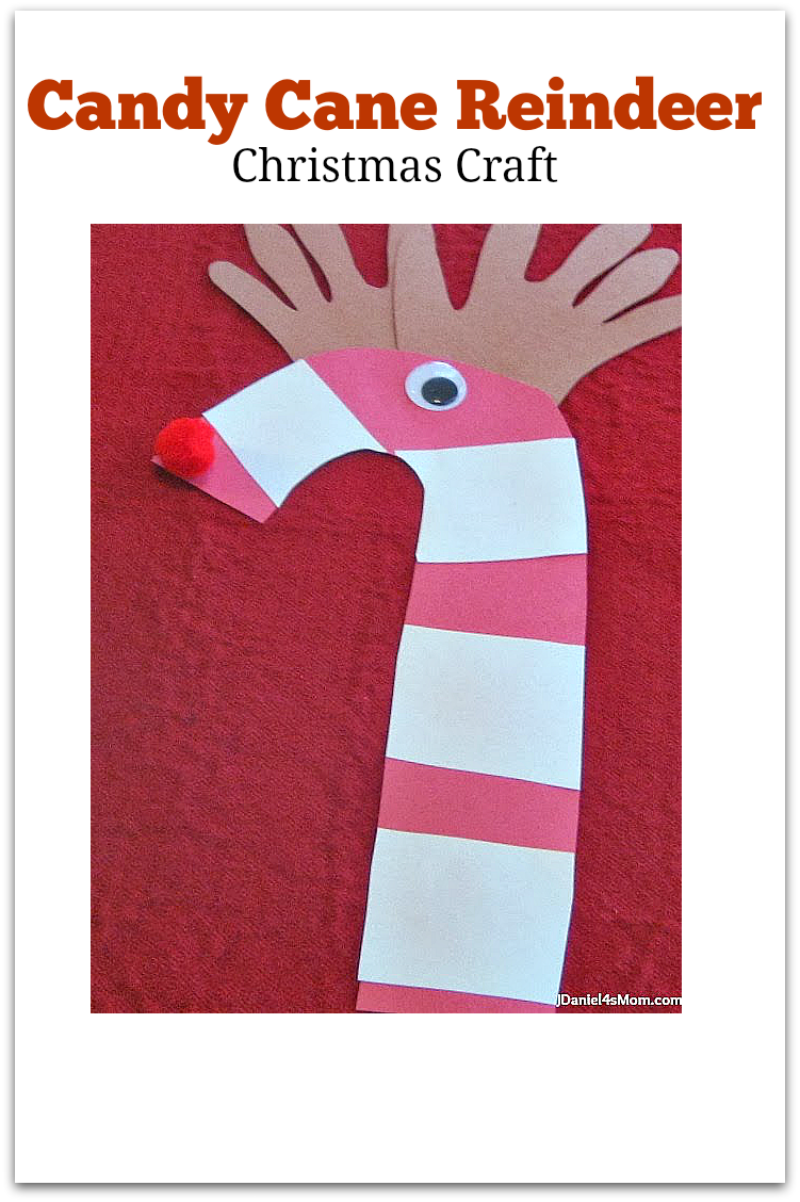 (Visited 2,929 times, 1 visits today)