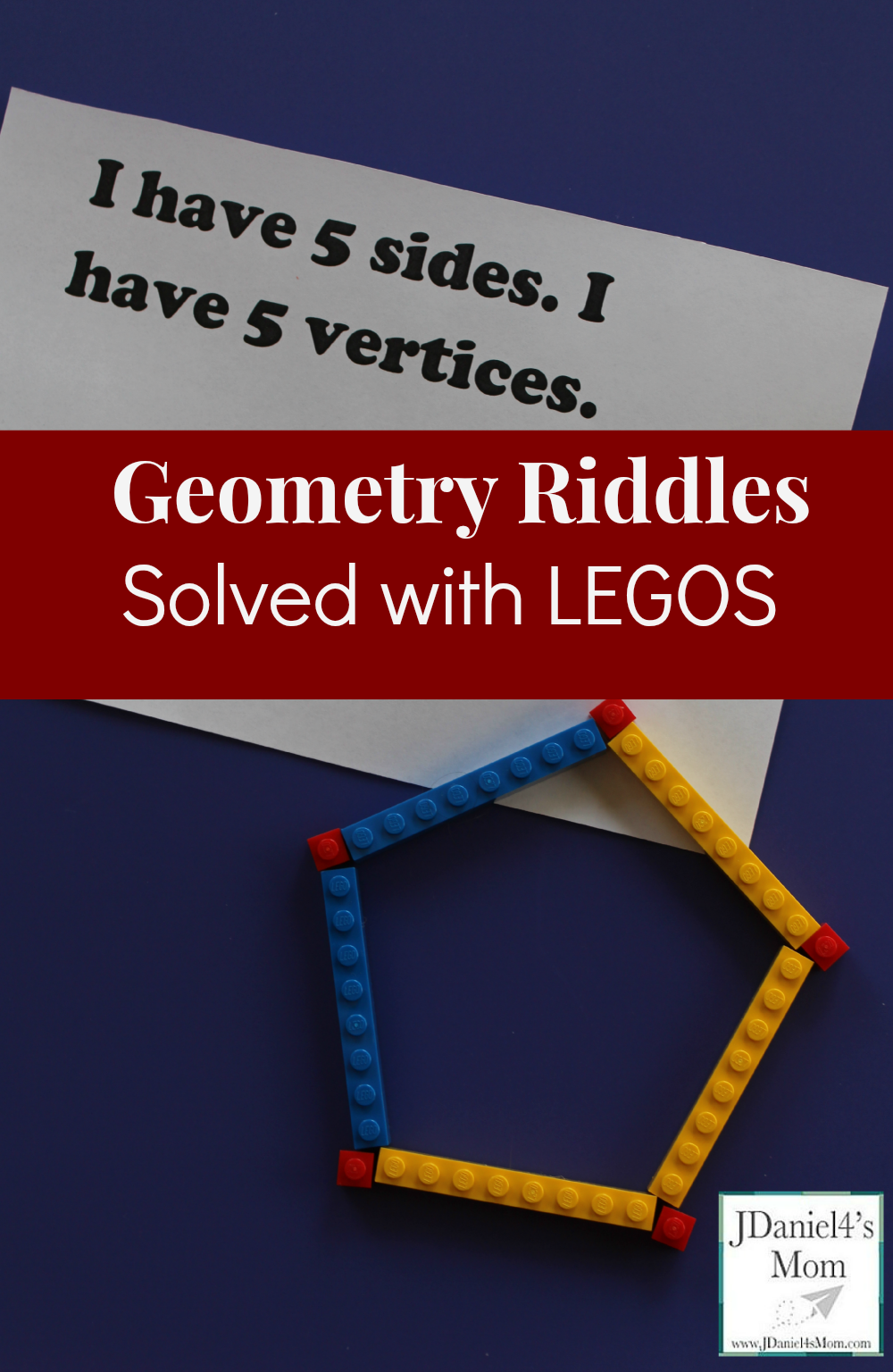 I shared with you early this week a craft activity we did for geometry practice.  Today I want to share with you another learning activity that works on the same geometric concept. This activity starts with reading shape riddles and ends with children creating the shape described in the riddle.
Children could easily draw the shape described in the riddle with crayon or markers. My son is really into LEGO so; I had him built each shape using LEGO.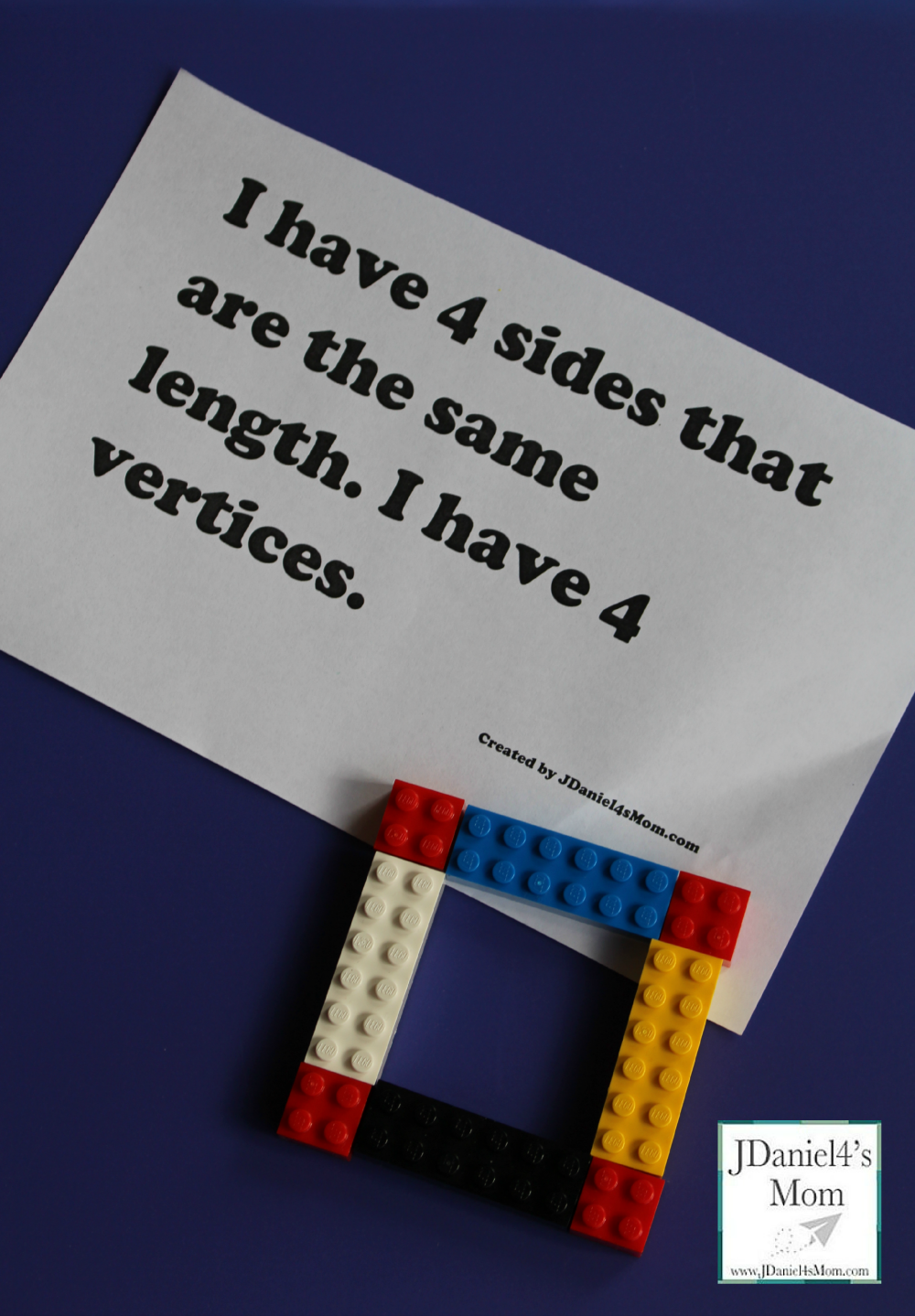 It took a little time to sift through all of his many LEGOS to find the ones we would be using for this project. I shift through them while watching television one night. You may want to have your children do the shifting for the bricks. If you do, you may want to set out examples of what they need to look for or place pictures of what they need to find beside your brick bin. It would be like going on a treasure hunt.
Here are the bricks we used:
Red 2×2 bricks
Red 1×1 bricks
Long narrow bricks with one row or two
The red bricks will be used for the corners or vertices. My thought was that using the same color for the corners was important. Using the same color for the sides didn't seem as important. You may decide that it is important to the long sides of a rectangle the same color and short sides of it the same color. It may turn out not to be important to you, but it is important to your child as they work as a math solver.
Once you have bricks that you need, you are ready to put out the geometric shape riddles. When I was putting the riddle cards together, I was torn as to what terms to use for the sides and corners. I read through several primary grades state standards and common core goal sites. Some used the term corners and a lot called them vertices. Some sites said that shapes had side while others said that had edges. I went with the words vertices and sides.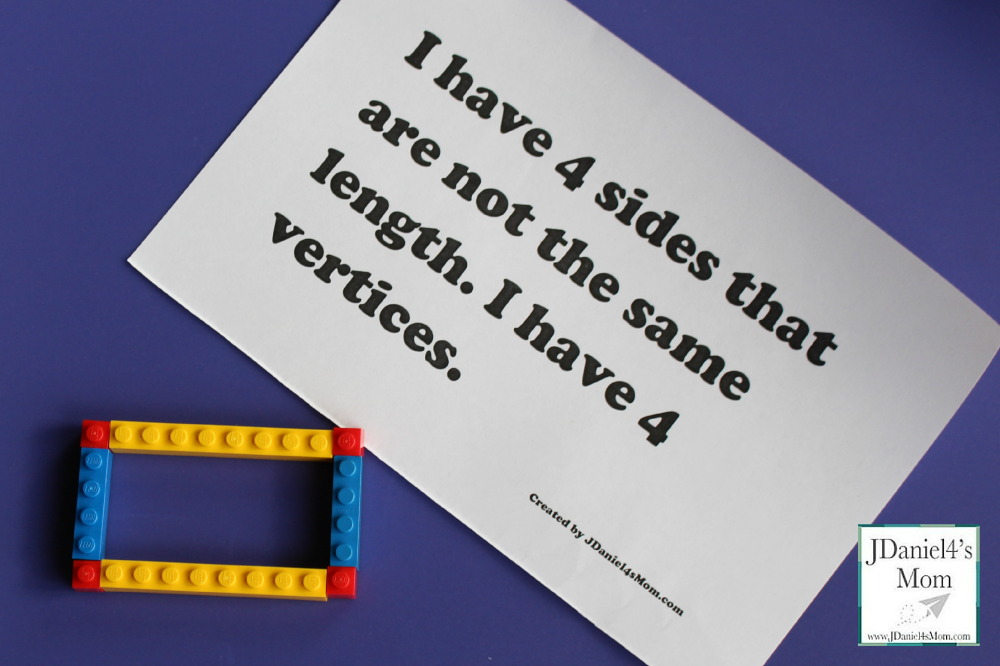 If you use the other terms or totally different terms, you may not want to download my set of shape riddles. It would be totally easy to look at the layout of my cards and create cards of your own for your math solver.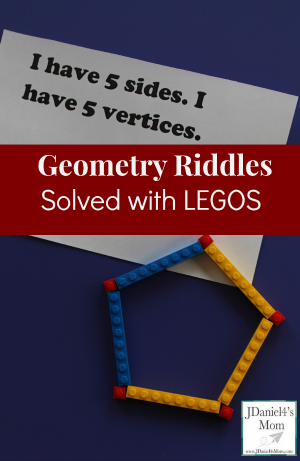 Here are some other geometric learning activities we have done that your math solver and explorer may enjoy:
If you do try this activity with your kids, please leave me a comment below telling me about it  or share a picture of it on my Facebook page.

(Visited 3,587 times, 1 visits today)