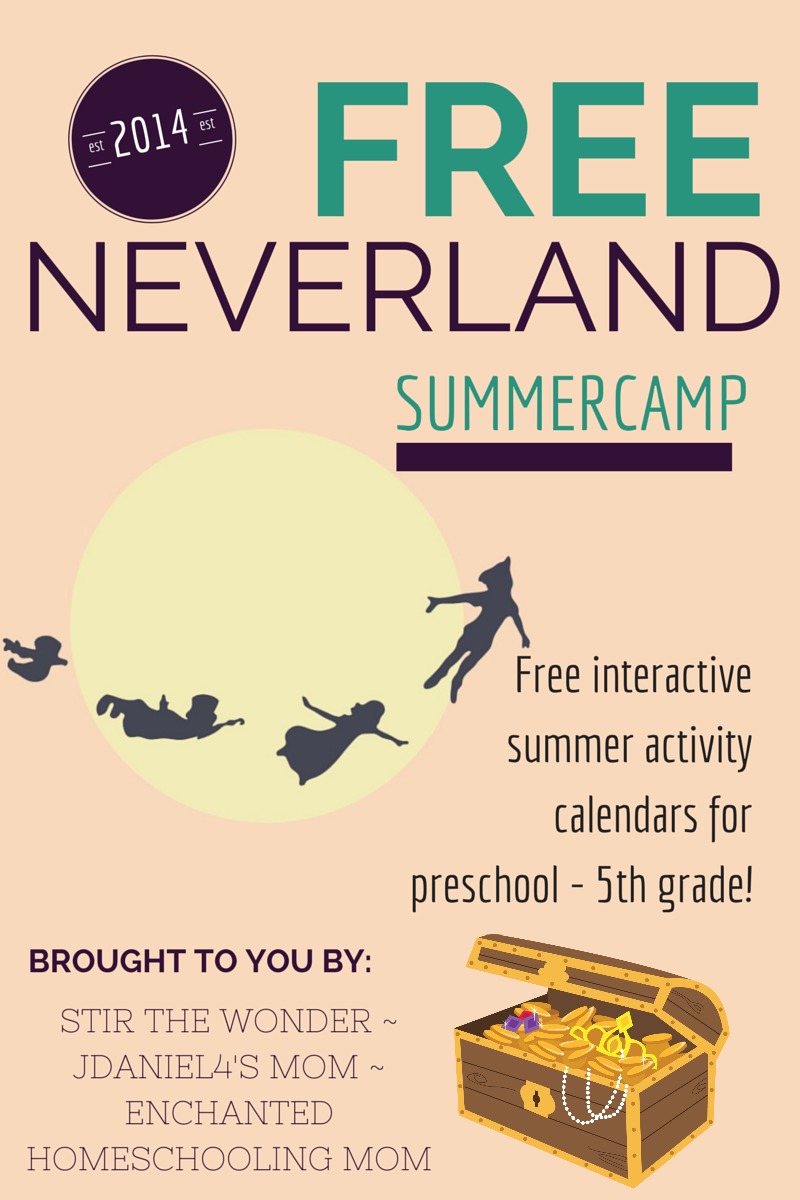 As summer vacation is just waiting around the corner to begin some amazing fellow bloggers and I have put together amazing monthly Neverland Camp calendars. The  calendars are filled with age appropriate interactive activities that you can do children to get them from being "Lost Boys" or "Lost Girls" during the summer. There are crafts, learning moments, book related activities and more.
Each month's calendars focus on a theme. You will just download the calendar. Then the night before or in the morning you can click on that day's activity to see what fun idea is waiting for you. The theme for the month of June is sweet treats.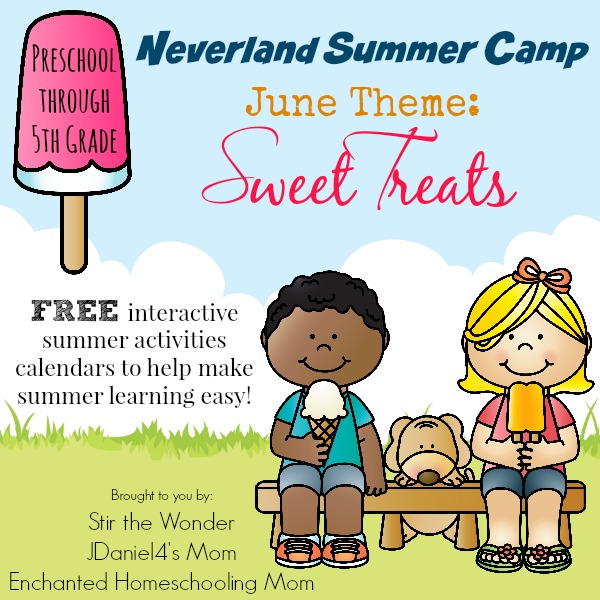 There are three calendars that are available that fit this theme. I was thrilled to create the K-2 calendar.  My son is just finishing first grade and will be heading to second. The activities I selected will be fun for us to work on along with you. You will see below that Stir the Wonder is sharing preschool thru kindergarten activities. Enchanted Homeschooling Mom will have a calendar what features activities for grades 3rd grade through 5th grade.
By click on each grade level link you will be taken to the other Summer Camp calendars.
Let me show you what the calendar looks like. These calendars are free to print out. Remember for you to be able to click on the hyperlink on each activity you will need to download the calendar and click then on it.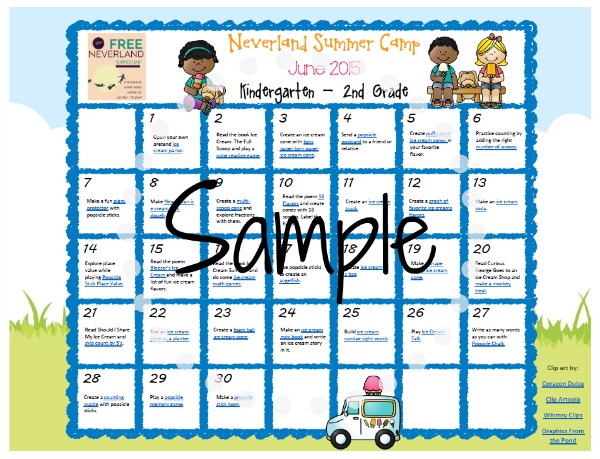 Neverland Summer Camp June Calendar grades K-2
*By downloading this material you are agreeing to all terms of use and disclosures that can be foundHERE and HERE. You are not permitted to link directly to the PDF document itself. If you would like to share this free document with a friend please send them to this blog post to download their free copy. Thank you!
Please stop by at the beginning of next month to see July's calendars.
I would love to hear about the calendar activities you are doing, please stop by my Facebook page and leave me a comment. If you take a picture of your activity and share it on Instagram, please tag me. I would love to see it.

(Visited 1,262 times, 1 visits today)