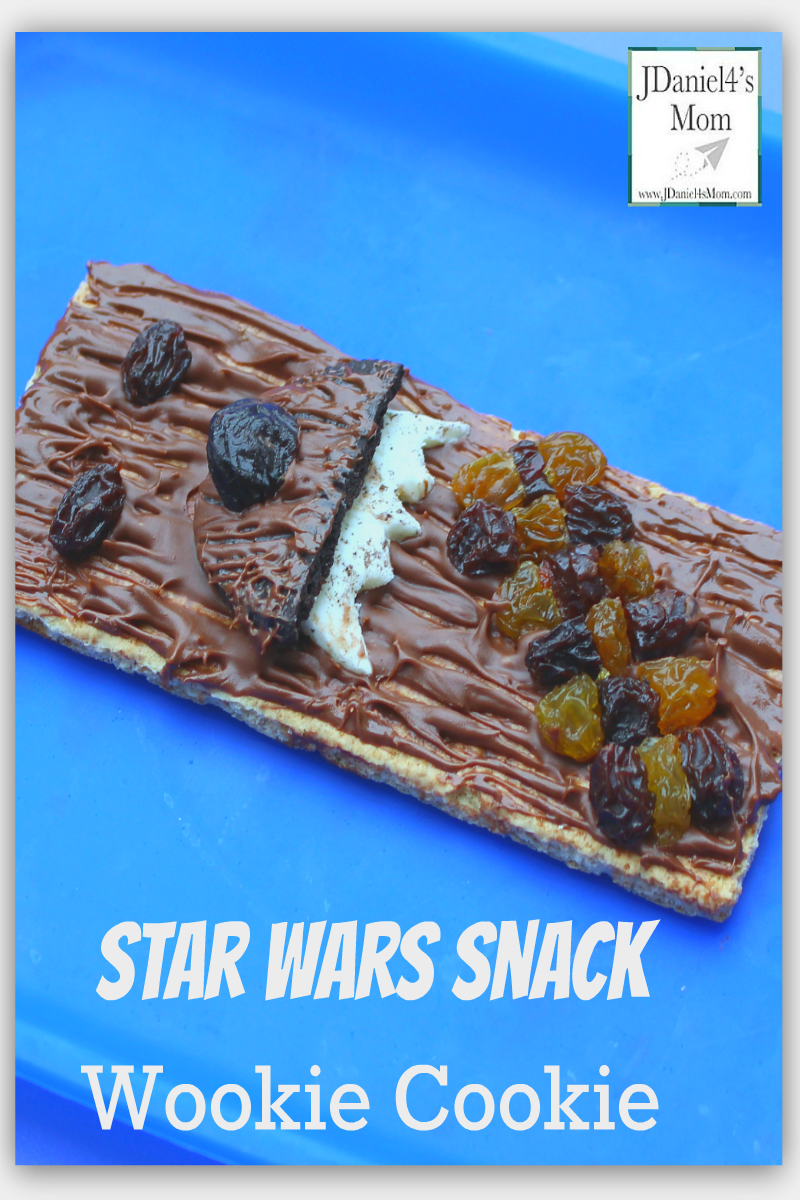 A few weeks back I shared with you a Chewbacca paper bag puppet and some fun Chewbacca sounds the puppet could make. Today I want to share with you another version of Chewbacca. I am calling this Star Wars snack a Wookie Cookie. It was created using the same fork painting technique the puppet did.
Let me walk you through the steps that were used to create this fun Star Wars snack. Then you can make a Wookie Cookie of your own.
Ingredients:
Graham crackers
Hazelnut spread
Chocolate sandwich cookies
Raisins: black and golden
Prunes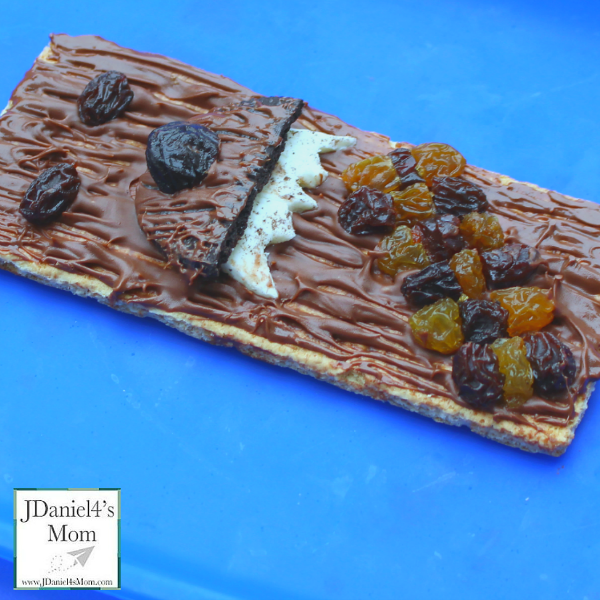 Steps for Making the Star Wars Wookie Cookie
The first thing you need to do is spread the hazelnut spread on the graham crackers with a knife. Then create vertical lines in the spread with a fork. (Just like the fork painting you would need to do to make the Chewbacca puppet.)
The second step is created the Wookie's mouth. I needed to carefully cut a chocolate sandwich cookie in half. The serrated edge of a bread knife helped me cut through the cookie without cracking it. A paring knife was used to cut the teeth out of the white sandwich filling. I carved out the teeth while it was still attached to the cookie. When the teeth were just the way I wanted them, I pried the filling off the cookie. Then the hazel nut spread was spread onto the inside of the cookie half. (It was much smoother than the outside of the cookie was.) The teeth were placed on the graham cracker. Then the cookie half was placed on top with the round edge facing up.
The next step was much easier. Two raisins eyes of about the same size were place above the cookie . Half a prune nose was placed on the cookie half.
The finally step was to add the Wookie's sash.  The step was really easy too. Brown and golden raisins were cut into thirds vertically. The rounded outside pieces from the brown raisin each had a golden raisin section place between them to create a striped row. The opposite was done with the golden raisins. Each striped row was used to create a diagonal sash for the Star Wars Wookie Cookie.
Here are some more wonderful Star Wars ideas:
Crayon Resist Death Star – Fun-A-Day!
Star Wars Moon Dough – In The Playroom
Light Up May the Fourth Be With You Cards – Left Brain Craft Brain
Star Wars Day Perler Bead Pattern R2-D2   Brain Power Boy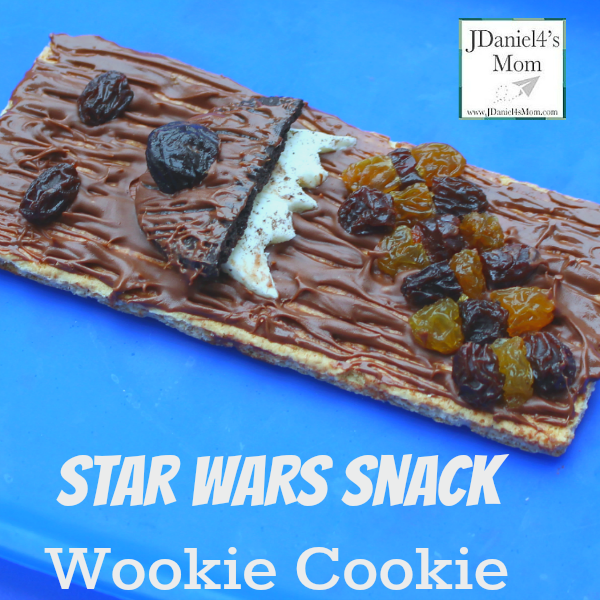 (Visited 427 times, 1 visits today)