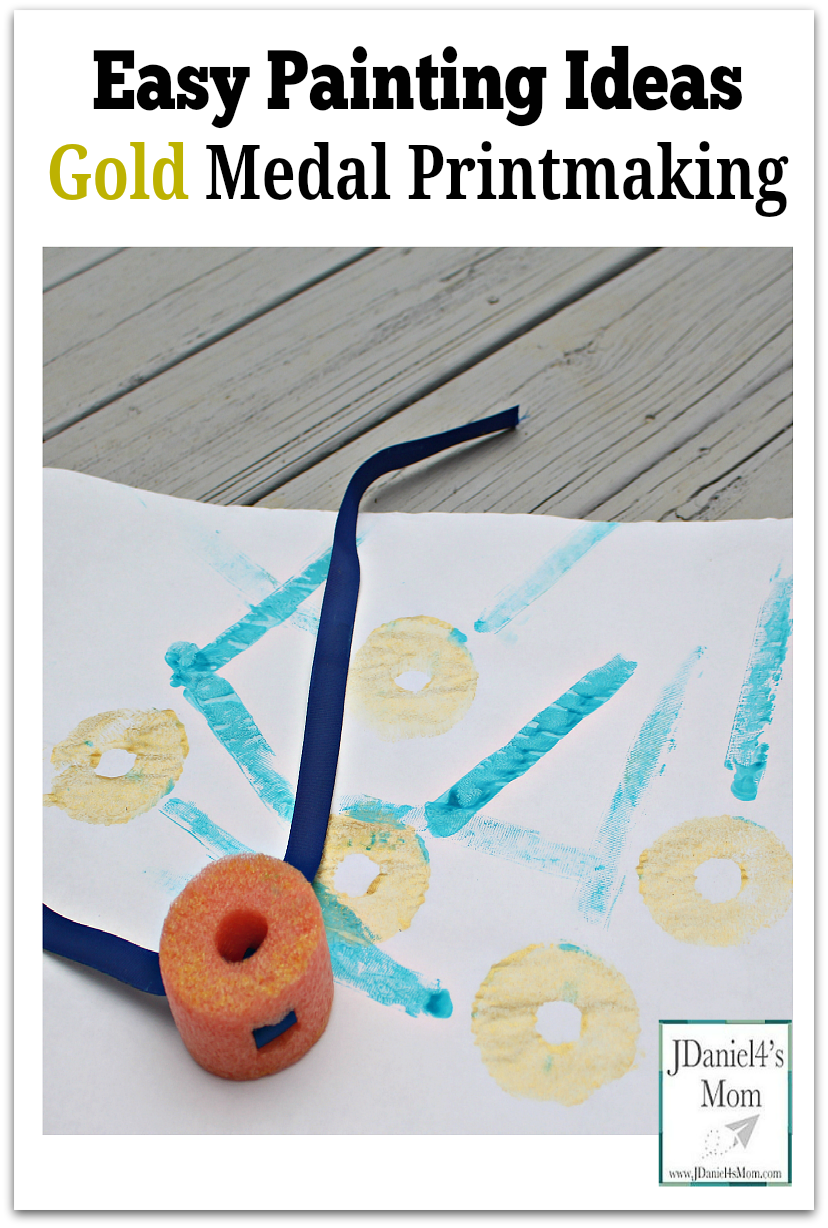 Links below are affiliate links.
I have shared over 17 Olympic themed activities with you over the past few years including a shot put catapult and a printable Olympic passport. (You find all of my Olympic activities and wonderful ideas from others on my Olympics Related Ideas board on Pinterest.) We just love the Olympics at my house. Today I want to share with you some easy painting ideas that can be used for gold medal printmaking. They can be used to create a single gold medal or a painted collage of gold medals. We read the book G is for Gold Medal: An Olympics Alphabet before we started gold medal printmaking.
Gold Medal Printmaking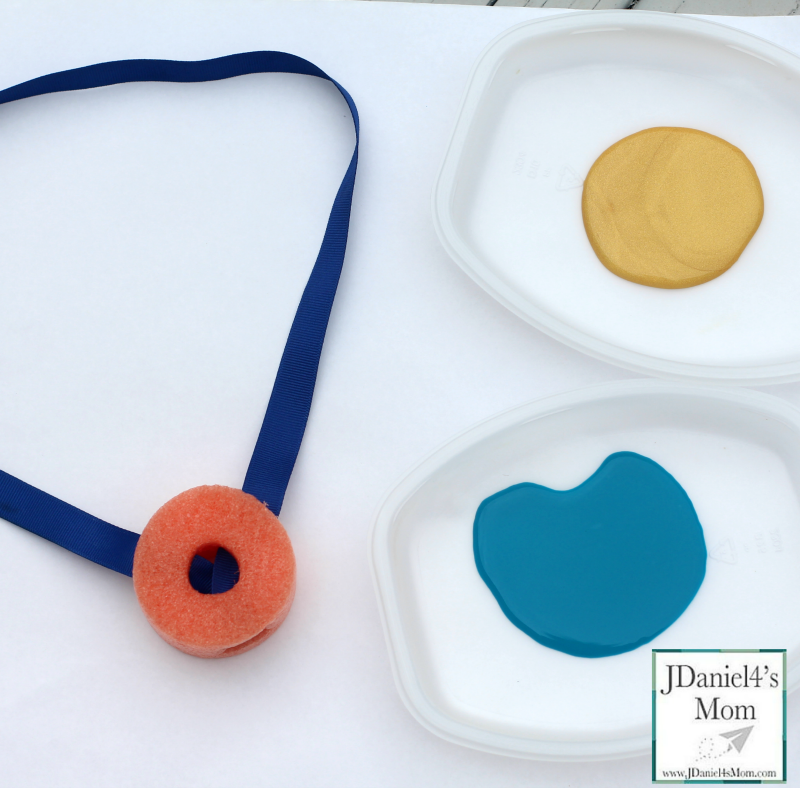 Supplies
Pool Noodle Section (3 inches tall)
Ribbon (3 inches wide)
Gold or Yellow Paint 
White Paper
Creating the Medal Painting Tool
Use the X-ACTO  knife to cut two slits parallel to each other on one side of the pool noodle. The slits should be about 1/2 inch to 3/4 off an inch apart. They will need to cut all the way from the outside of the pool noodle into its center. Think about those slit being in the six o'clock section of the pool noodle. Then cut one slit in the nine o'clock section and another in the three o'clock section in the middle of those areas of the pool noodle. These slits need to go all the way through too. These slits will be areas for the ribbon to be slipped through.
Weave one end of the ribbon through the top slit in the six o'clock section and one end through the bottom. Make sure you have an even amount of ribbon on both ends to thread through the side slits.
Easy Painting Ideas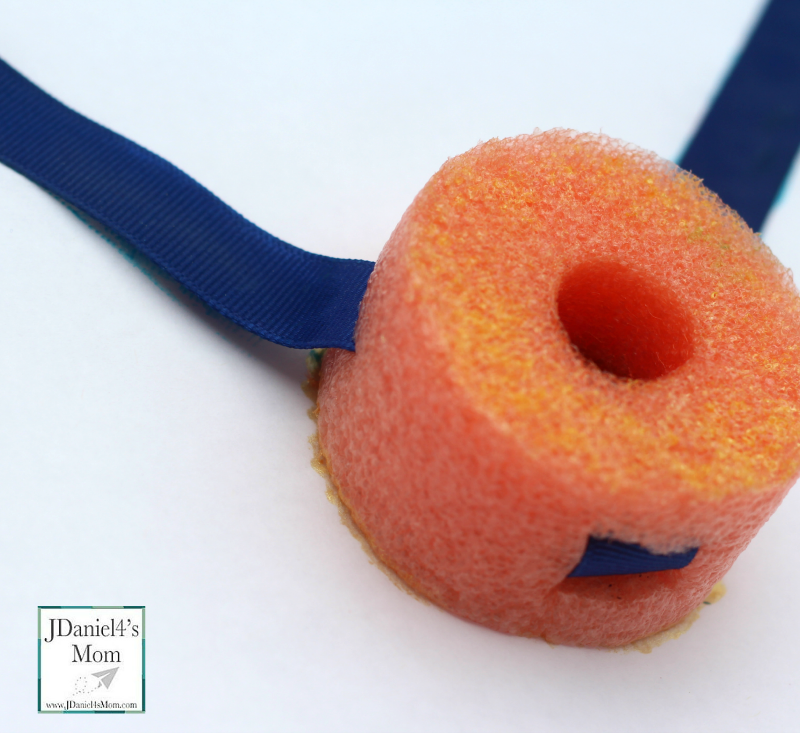 We painted the back of the pool noodle and the ribbon with paintbrush.  The pool noodle was painted yellow and the ribbon was painted blue. Then we flipped them both over onto a piece of white paper. You totally don't have to do that.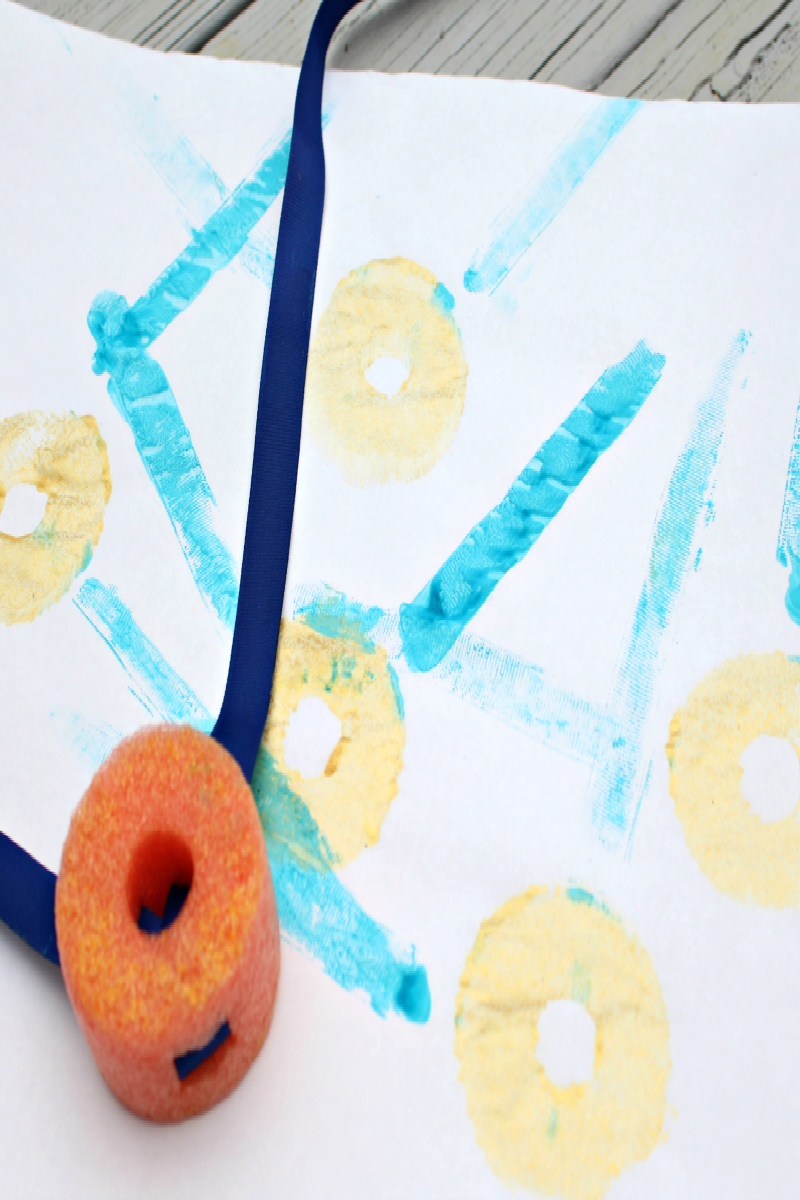 Here are some other easy painting ideas:
You can paint the pool noodle gold, silver or bronze to represent each of the medals awarded at the Olympics.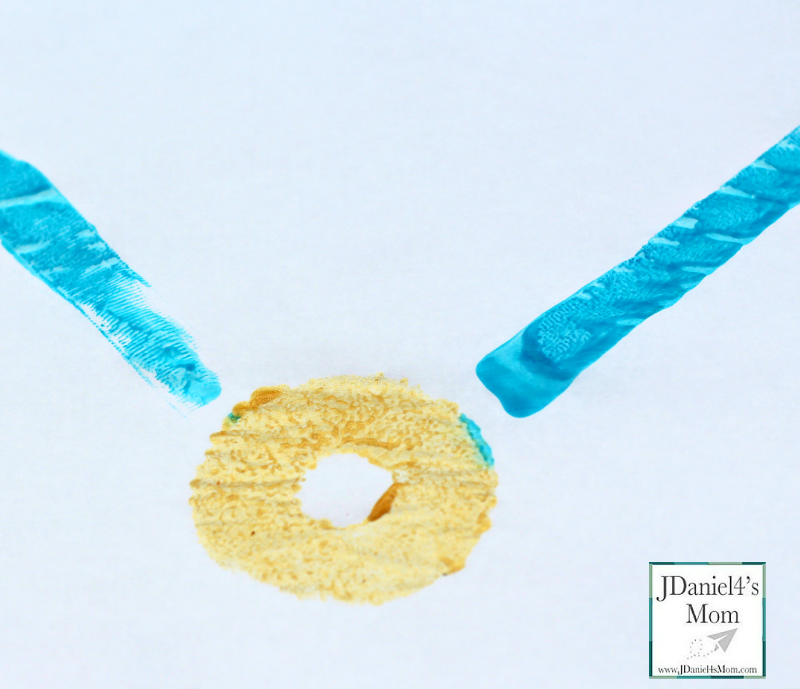 You can create a fun design with paint on the ribbon. Each Olympic host selects a different type of ribbon or chain for their medals.
You can use a variety of brushes or sponges to paint on the ribbon or brush. Sponge brush or sections flat sponges create fun paint effects.
You can create your painted medal on paper. Then add details to the ribbons and medals with markers or crayons.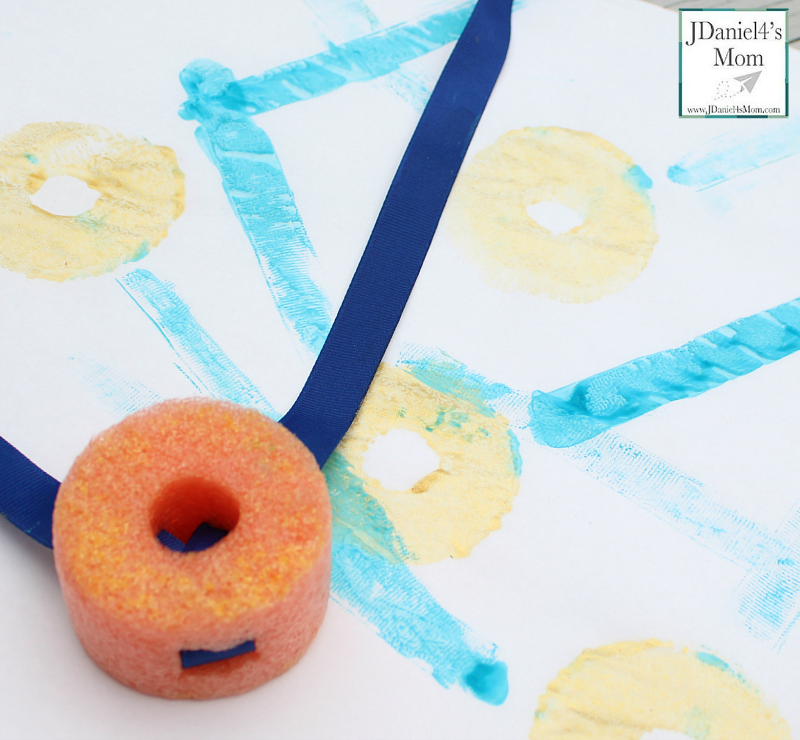 If you like this craft idea, here are some more Olympic activities you will like:
Olympic Torch Painting Projects
Fruit Filled Olympic Ring Snack
Elympics – Storybook and Lunch Creation Idea
Olympic Shot Put Catapult Design
This is part of an Olympic series being hosted by KC Edventures. Please stop by and check out a list of all the activities.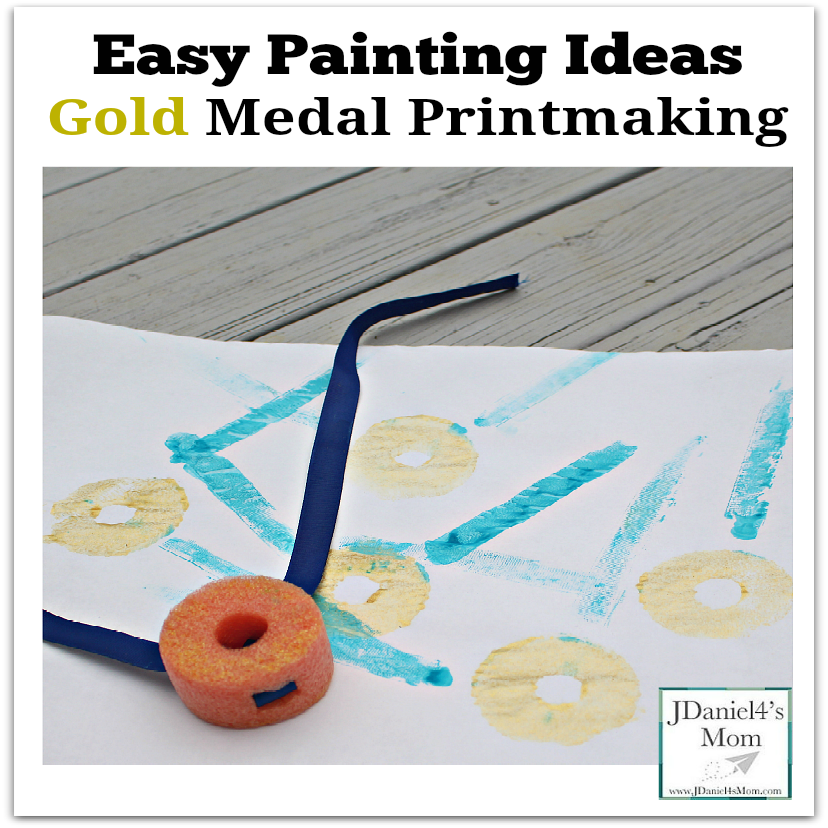 (Visited 682 times, 1 visits today)