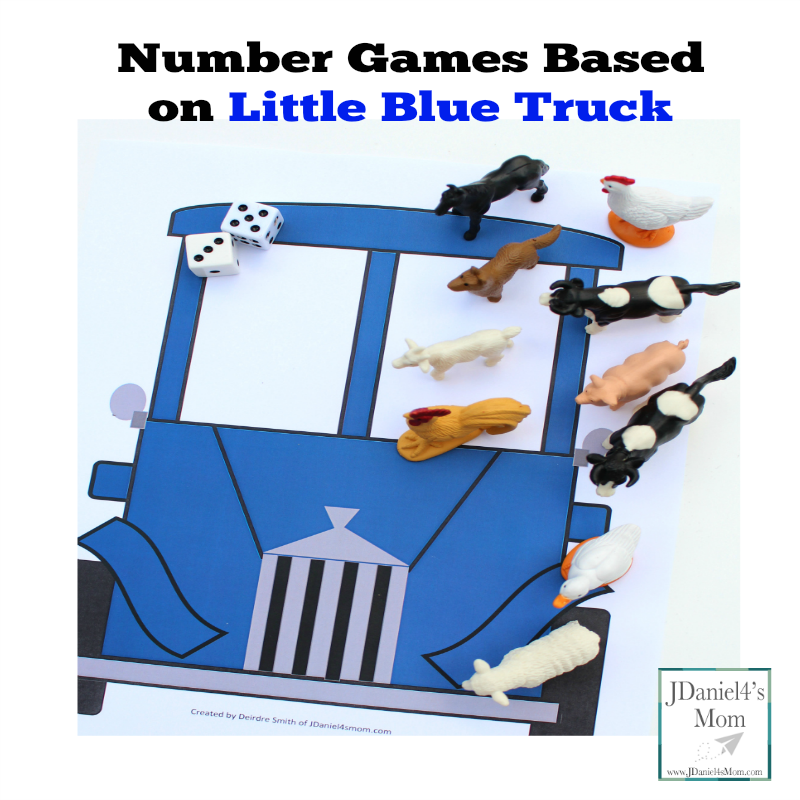 This week the Virtual Book Club is sharing the book Little Blue Truck. During the week I will be sharing with a number recognition game, a STEM activity and a reading game all based on the Little Blue Truck books
Little Blue Truck Game Supplies
Today will be looking at the number recognition game. The game is played on a Little Blue Truck Math Workmat I created.  Your children will have fun selecting a number and then counting out objects that represent that number.
Your children can use any of the following to select a number:
Dice
Number Cards
Foam Number in Bag
Then they can use any of the following to represent the selected number:
How to Use the Little Blue Truck Math Mat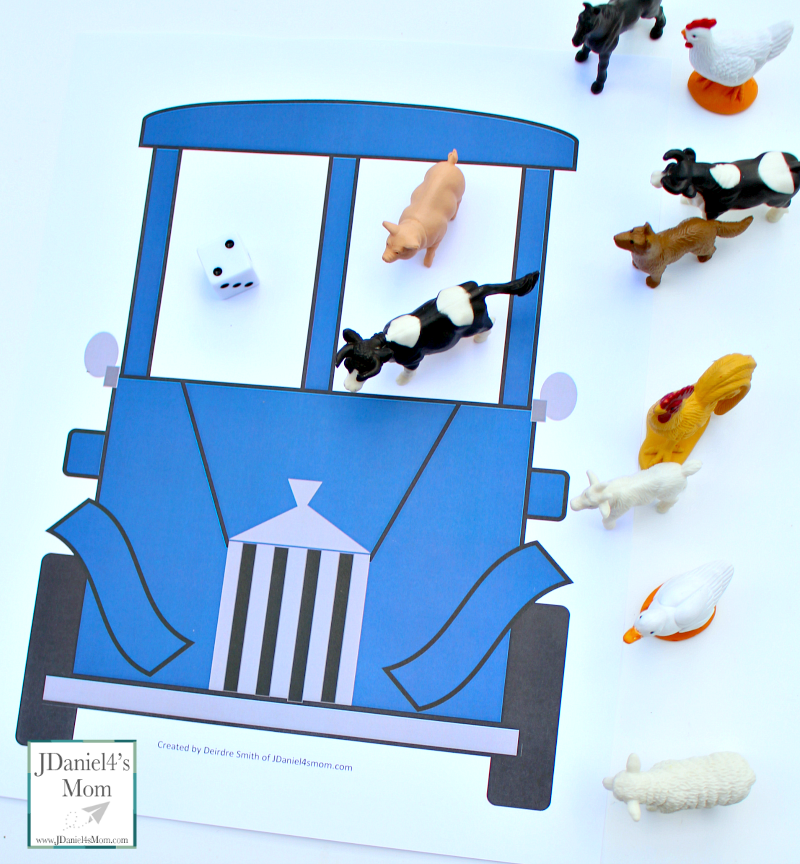 Your children will first select the number they will be exploring. They can select a number card or foam representation.  They might even roll a die.
Then they will put that number in the window on the left hand side on the truck.
Next  they will count out manipulatives that match that number.
Finally they will place them in the window on the right hand side of the truck.
You can have them repeat this process as many times as you like.
MORE ACTIVITIES BASED ON THE LITTLE BLUE TRUCK BOOKS
All of these posts will go live on October 10, 2016.
Alphabet Activities

Farm Animal Beginning Sounds and Bingo Game – Rainy Day Mum
Little Blue Truck ABC Animal Pick Up-Growing Book by Book
Farm Alphabet Scavenger Hunt – Sunny Day Family
Name Activities
Sensory Activities

Science Activities


Movement Activities
Shape Activities

Building a Tractor With Basic Shapes – Kori at Home

(Visited 1,130 times, 1 visits today)