This post contains affiliate links.
This week's STEM activity explores double pulleys. We created a pulley system that uses counting sheep to play some simple machines games. You may remember that we created a fixed pulley activity that went along with the book Little Blue Truck  a few week's ago. These simple machines games are based on the book Time for Bed
by Mem Fox.
Simple Machines Games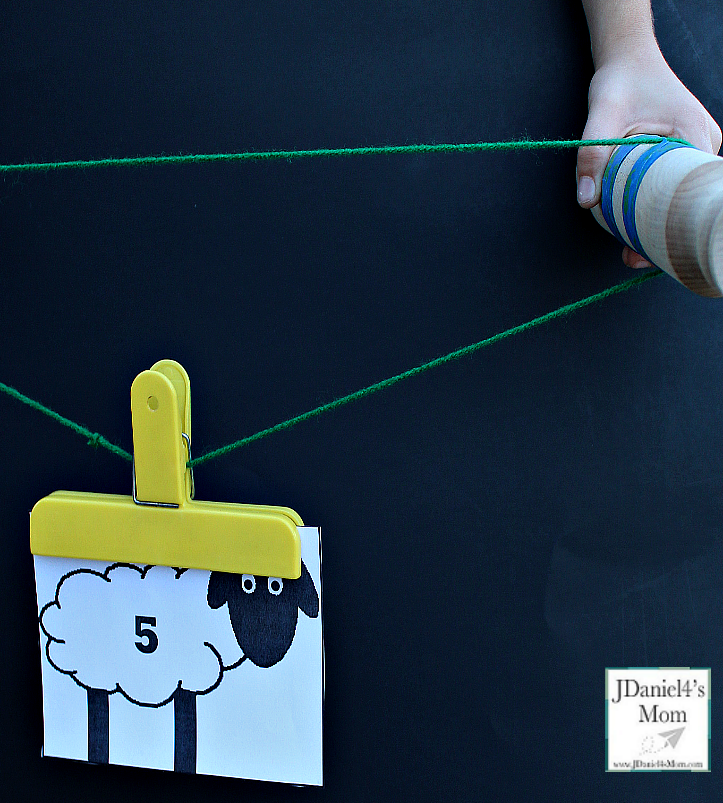 Building the Pulley System
Before your children play the simple machines games, you will need to build the pulley system. Let me walk you through how to put it together.
Supplies
*We used a one piece rolling pin
rolling pin to create our pulley.
Creating the Pulley
You will need to start by placing painter's tape around your rolling pins. The tape will be placed about five inches in on left and right side of the rolling pin. It will create a walled area that will help  keep your yarn from heading to either end of the rolling pin.
Then you will cut a piece of yarn that is about 18 inches long. You will tie the two ends of the yarn together to make a loop. Next place a rolling pin at either end of the loop.
The chip clip will be placed on the yarn. The coil that helps open and close the clip will sit right on top of the yarn.
Finally cut out the counting sheep out of the printable.
Simple Machines Games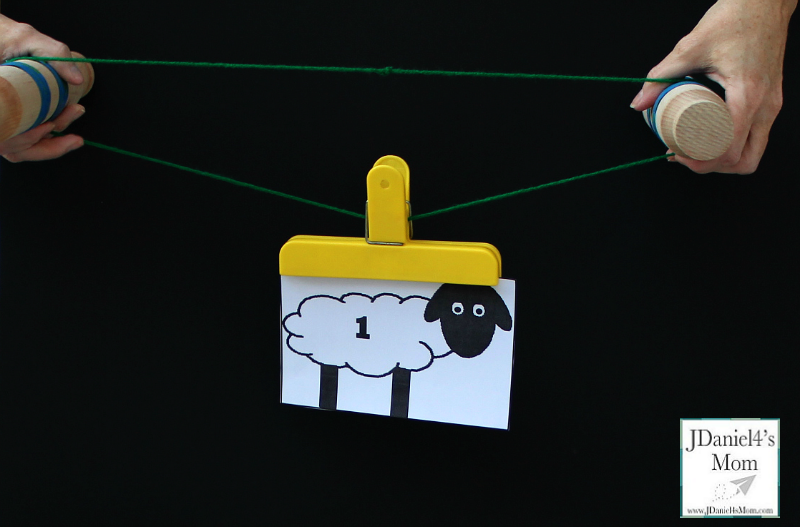 Find and Share a Number with a Friend
This game is played with two people. One person will call out a number. The other person will find that number and place it on the clip. Then they will turn their rolling pin forward until the sheep on the clip reaches the other player. Who will take the sheep of the clip.
Find and Share a Number Solo Version
One child will search for the number one. They will place it on the clip. Then pick up both rolling pins. Next they will roll one pin forwards to get the number to travel to the other rolling pin.
They will repeat this process until the have moved all the numbers from one to ten using the pulley system.
Counting on from a Sheep Number
This game can be played by one or two children. The number one will be selected and added to the chip clip. As the number is moved from one rolling pin to the other, all the numbers after that number up to 10 will need to be said by child or children.
More STEM Activities
STEM Activities with #2 Pencils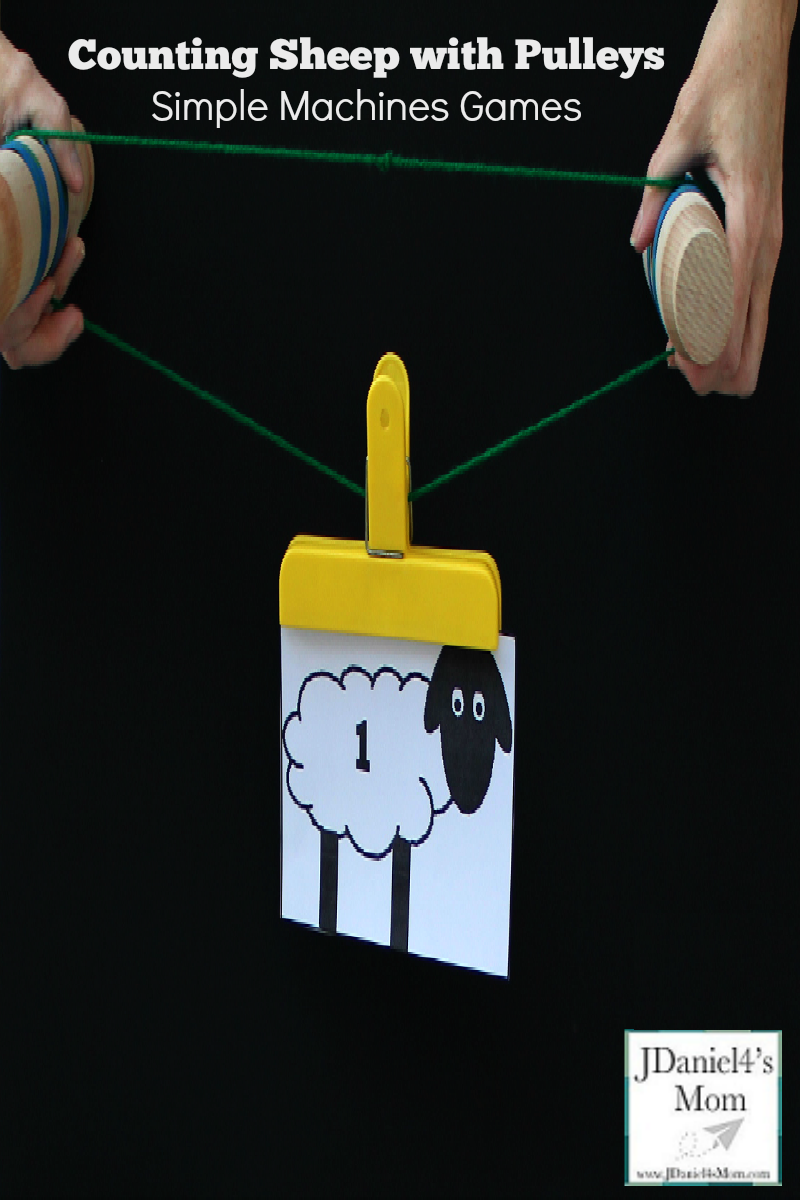 (Visited 684 times, 1 visits today)