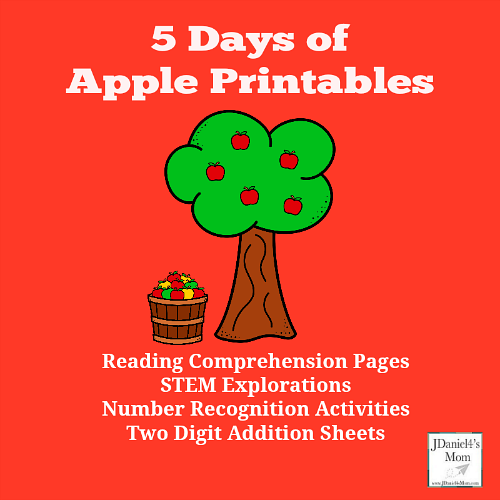 You are going to love each of the printable sets I am sharing with your during the 5 Days of Apple Printables.  There are activities like the reading comprehension pages, number activities and some of the STEM exploration pages that can be used by younger children. There are also STEM exploration pages and addition sheets for grade school students.
I will not be alone in sharing apple printables with you. 3 Dinosaurs and Royal Baloo with be sharing apple printable all week too. You will find links to each of their posts as well as to mine later on in this post.
Many of you start the school year with an apple unit. Below you will find some of my favorite apple crafts and activities. Along with the apple printables that will great to add you the activities you already share with your children at home or students at school.
Apple Printables and Activities from the Past
Ten Apple Up on Top Muffin Tin Counting Printable
Apple Tree Letter Matching Game
Apple Basket Counting Muffin Tin Numbers
Building Word Families with Apples and Worms
Five Little Apples Rhymes and Craft
Apple Printables New This Week
Monday
Making An Apple Pie Sequencing Activity
Apple Themed Reading Comprehension Worksheets
Tuesday
Roll and Graph Addition and Multiplication Pages
STEM Editable Taste Test Pages
Wednesday
Amazing Apple Weight Loss Exploration
Apple Beginning Reading with CVC Words
Thursday
Fun Apple Tic-Tac-Toe Writing Prompts
Apple Themed Two Digit Addition Printables
Friday
A Fun Apple Long Division Sorting Activity
You will find even more apple activities on my Apple Crafts and Activities board on Pinterest. Please take a moment and check them out.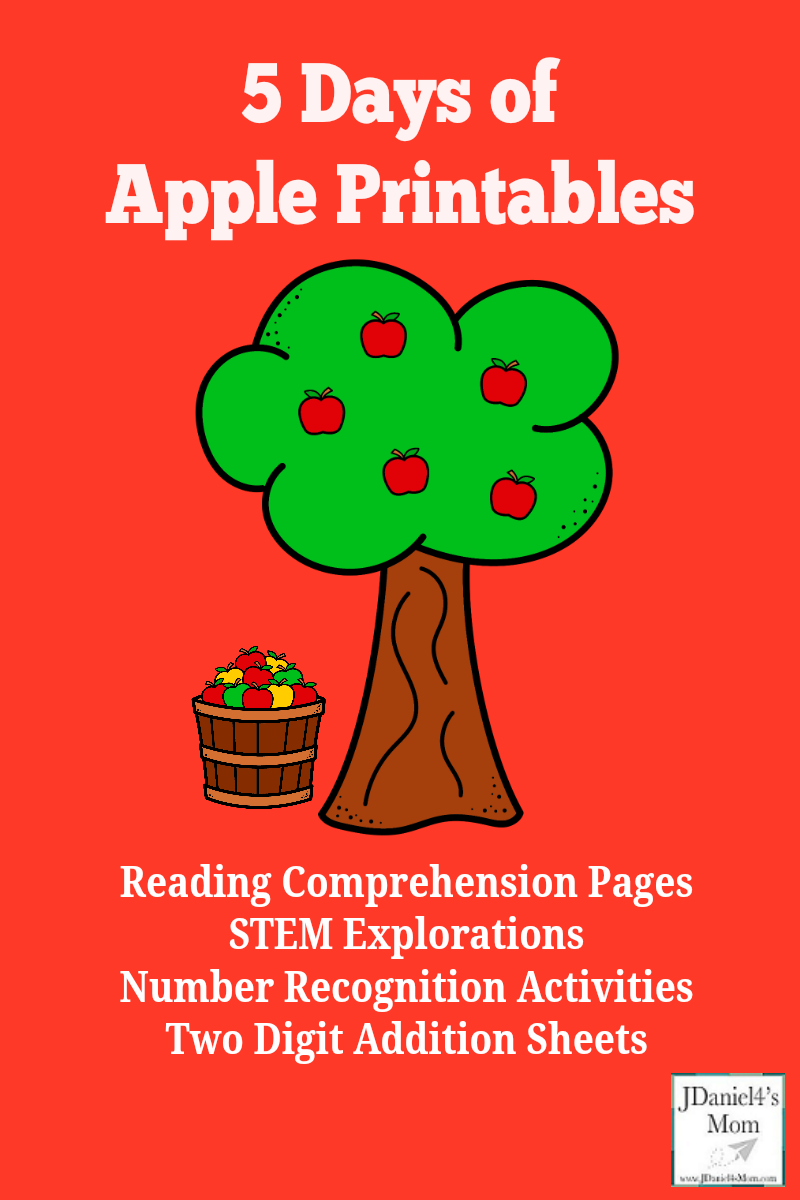 (Visited 191 times, 1 visits today)