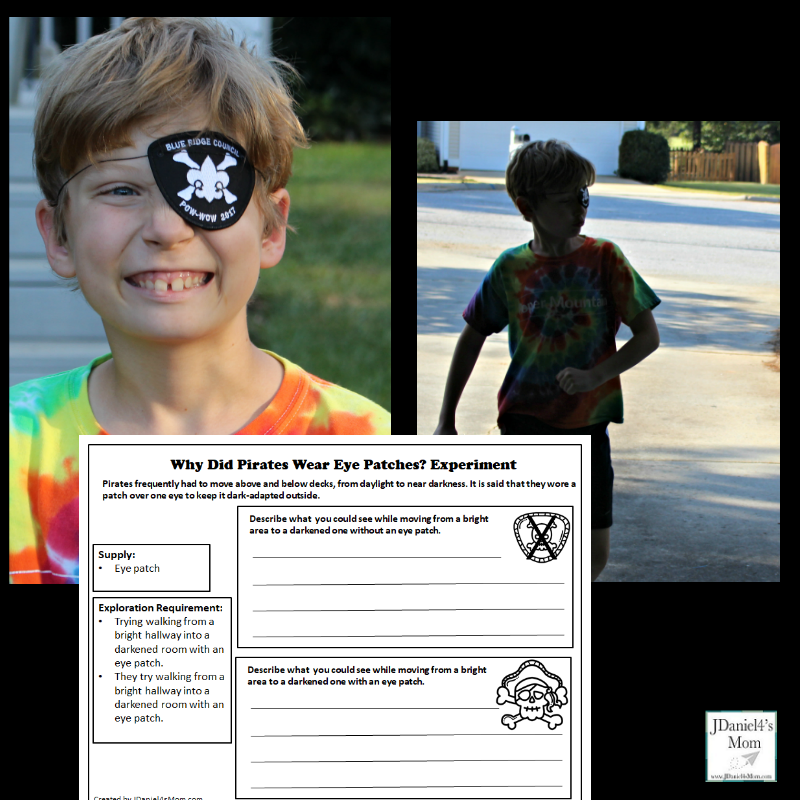 JDaniel discussed Why Did Pirates Wear Eye Patches? with one of his teachers a few years ago on Talk Like a Pirate Day.  She told him that pirates frequently had to move above and below decks, from daylight to near darkness. It was said that they wore a patch over one eye to keep it dark-adapted outside. On this final day of 5 Days of Pirate printables, I thought it would be fun to do a STEM experiment to see if wearing an eye patch while playing made it easier to see when you moved into a darkened area.
Why Did Pirates Wear Eye Patches? Experiment
While you could conduct this experiment without a recording printable, I have created a Why Did Pirates Wear Eye Patches Experiment printable.  Your children can record their insights from the experiment on this document.
Getting Started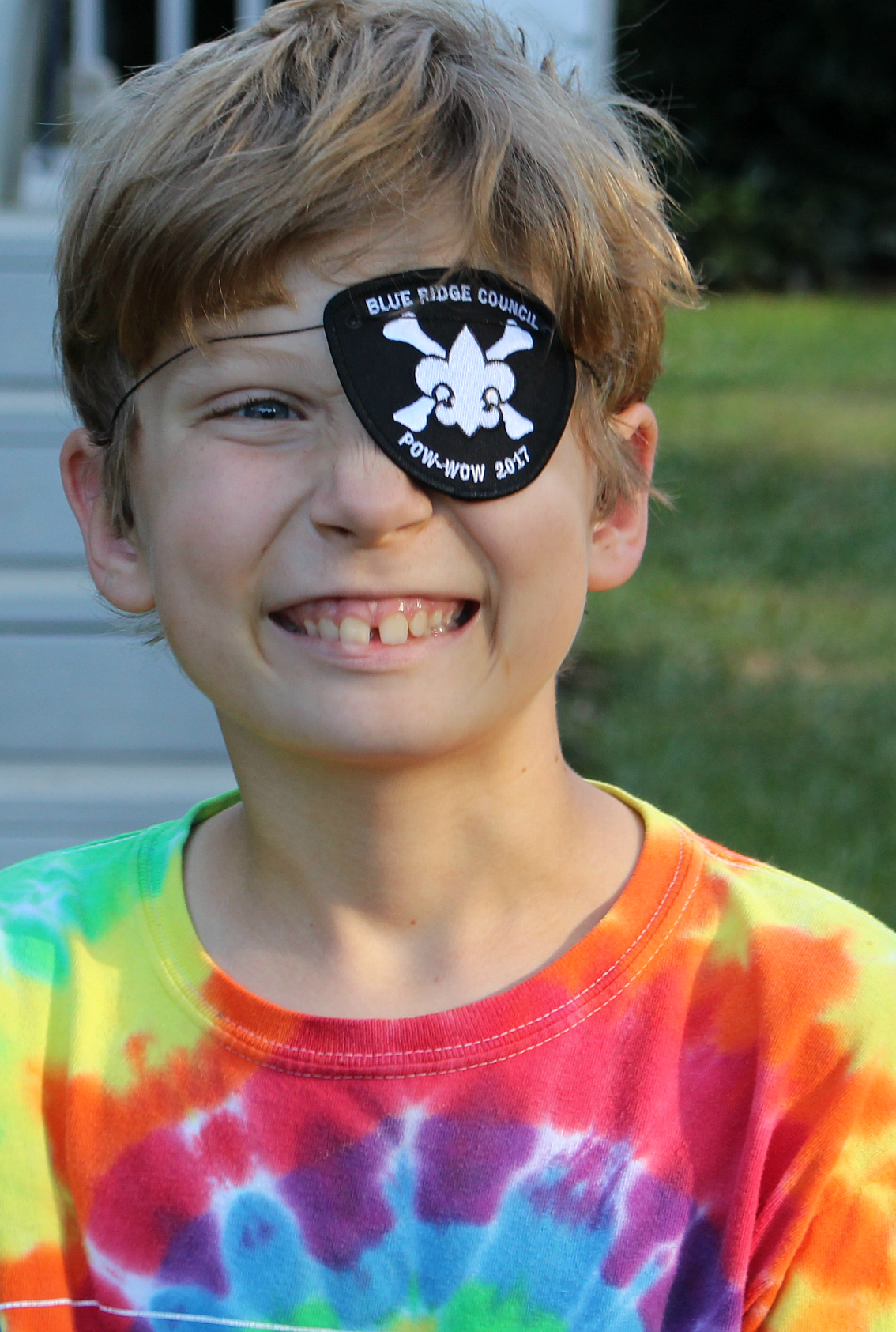 Your children will need to wear an eye patch in a brightly lit room or outside for a short time. We wore ours for about 15 or 20 minutes.
One Eye is Ready for Darkness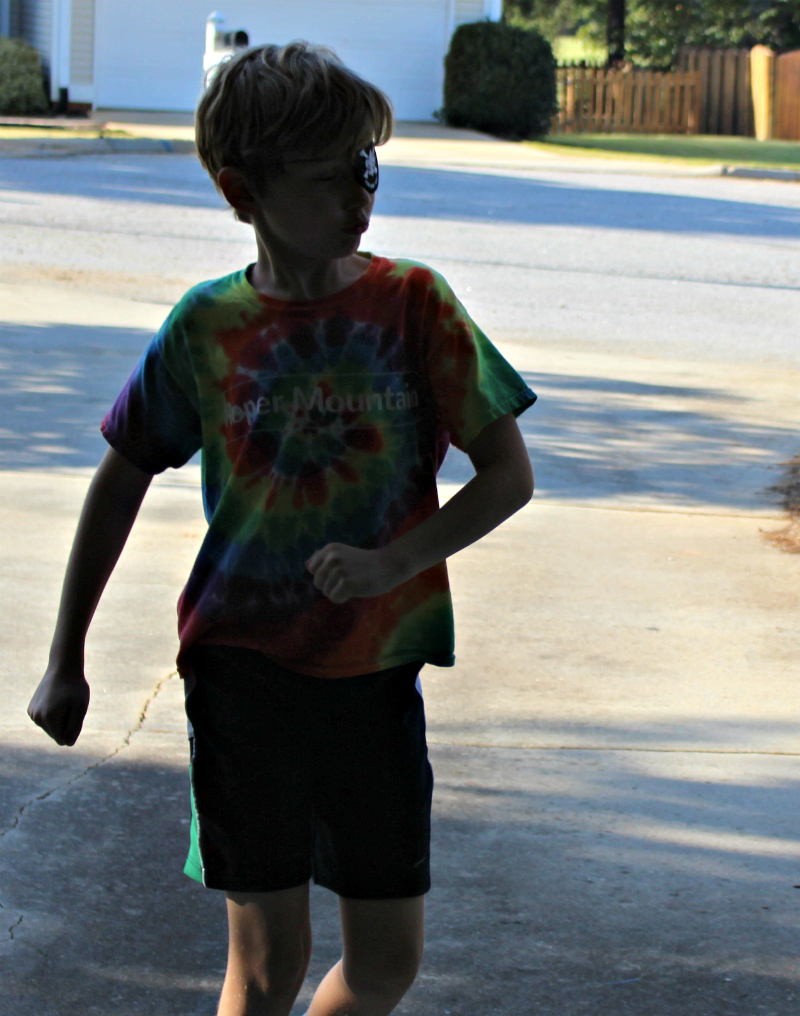 As they move into a darkened room or darker space, they can slowly lift up the eye patch as they go into the darkened space. They will have one eye that is dark adapted and one that will need to adjust the darkness.
Next, have your children describe orally or record on the printable what they could see as they walked into the darkened area.
Switching the Patch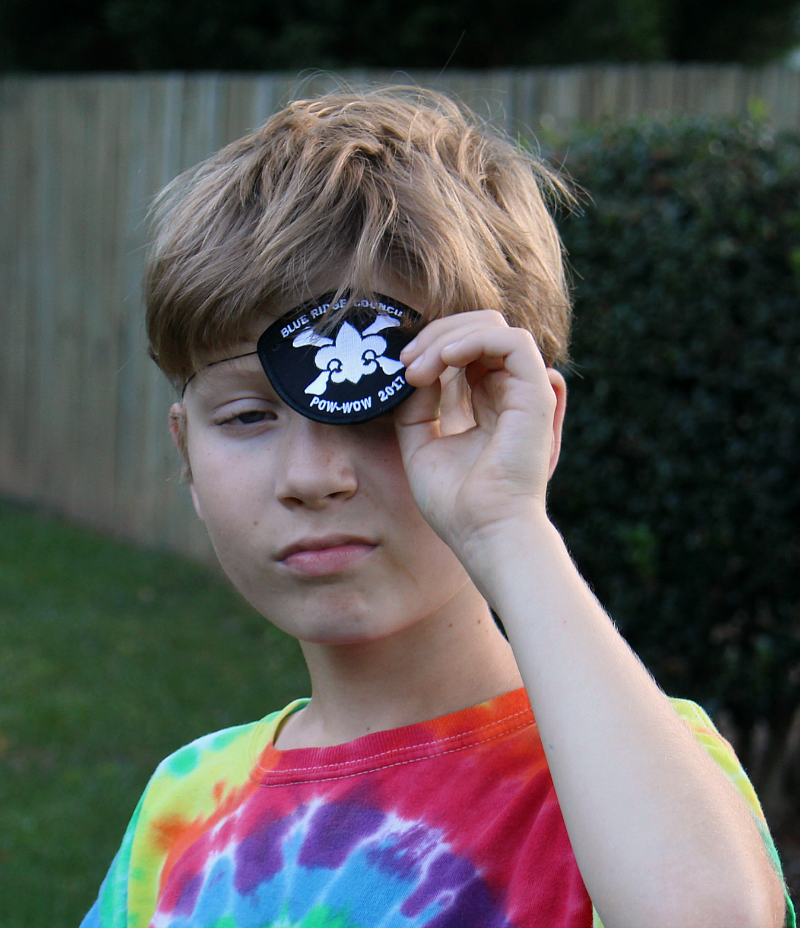 The part of the Why Did Pirates Wear Eye Patches? experiment has children move the eye patch from one eye to the other. As your children move from a bright area to a darkened one they will switch the eye that is covered with the eye patch. The once covered eye should be able to see better in the darkness. Afer all it is dark-adapted.
Next, have your children share orally with your or write down what they could see with the eye patch on.
Creating a Conclusion
You will want to take time to have your children share with you their experience with the eye patch. It will be fun to see if they felt that it helped to move the eye patch from one eye to the other. Finding out what they saw as they moved into the darkness will be fun too. Not every pirate may have focused on the same things.
Here are the other pirate printables that were shared this week:
Subtraction Worksheets Used to Play Treasure Chest
Parrot Bingo Cards that Explore Colors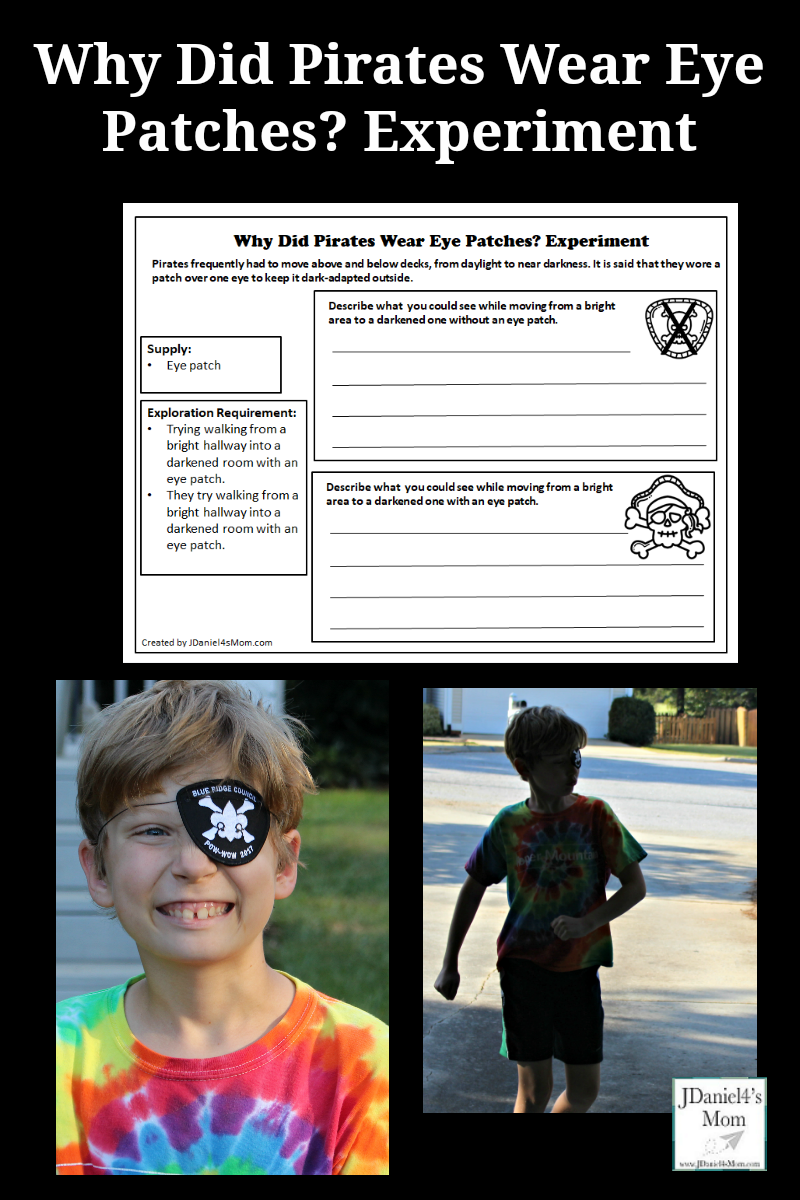 (Visited 138 times, 1 visits today)