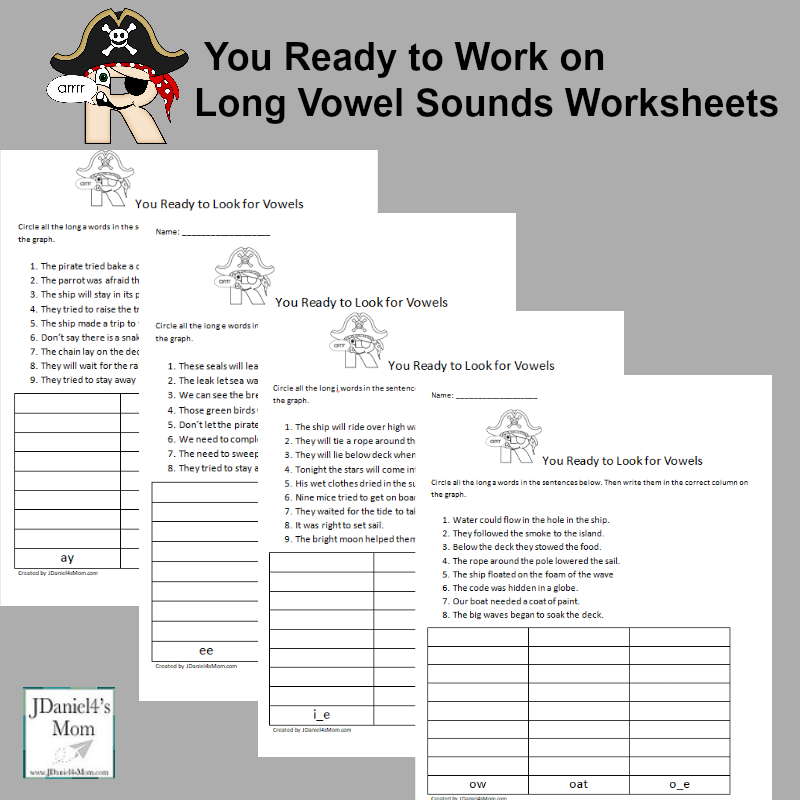 Welcome to Day 2 of Pirate Printables! Yesterday I shared a set of r controlled vowel printable activities. Today I have a set of four long vowel sound pages. Each of the pages invites children to circle the words with a certain long vowel sound. Then they have to graph the words with each letter combination.
Long Vowel Sounds Worksheets
This set of long vowel sounds worksheets features words with the long a, e, i and o. Later in the week, I will share a long u activity.
Getting Started
Before your children get started with the Long Vowel Pirate Pages, you will need to print them out.
Exploring the Long Vowel Worksheet
Your children will be asked to circle on the words with the long vowel sound featured on that worksheet.  If you want them to, they can circle them with a gold crayon or colored pencil. The yellow circles will look like gold coins. Most of the sentences have two or three words for your children to circle.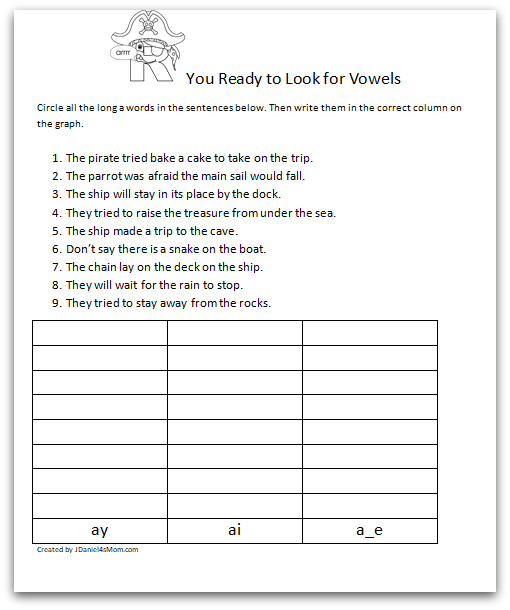 Next, they will write the words they circle in the table above the vowel combination featured in each column. Your children will find more of some combinations than others in the sentences.
Finally, you can ask them which letter combination or combinations ended up with the most words. If you want them to fill each column all the way to the top.
If you want them to fill each column all the way to the top. You can have them come up with their own words that fit each vowel combination. They can write their words in the empty boxes or cells in each column.
If you like this reading activity, here are some more you will like:
Apple Themed Reading Comprehension Sheets
Reading and Building Words Under the Sea
Use Reading Worksheet and LEGO to Explore Colors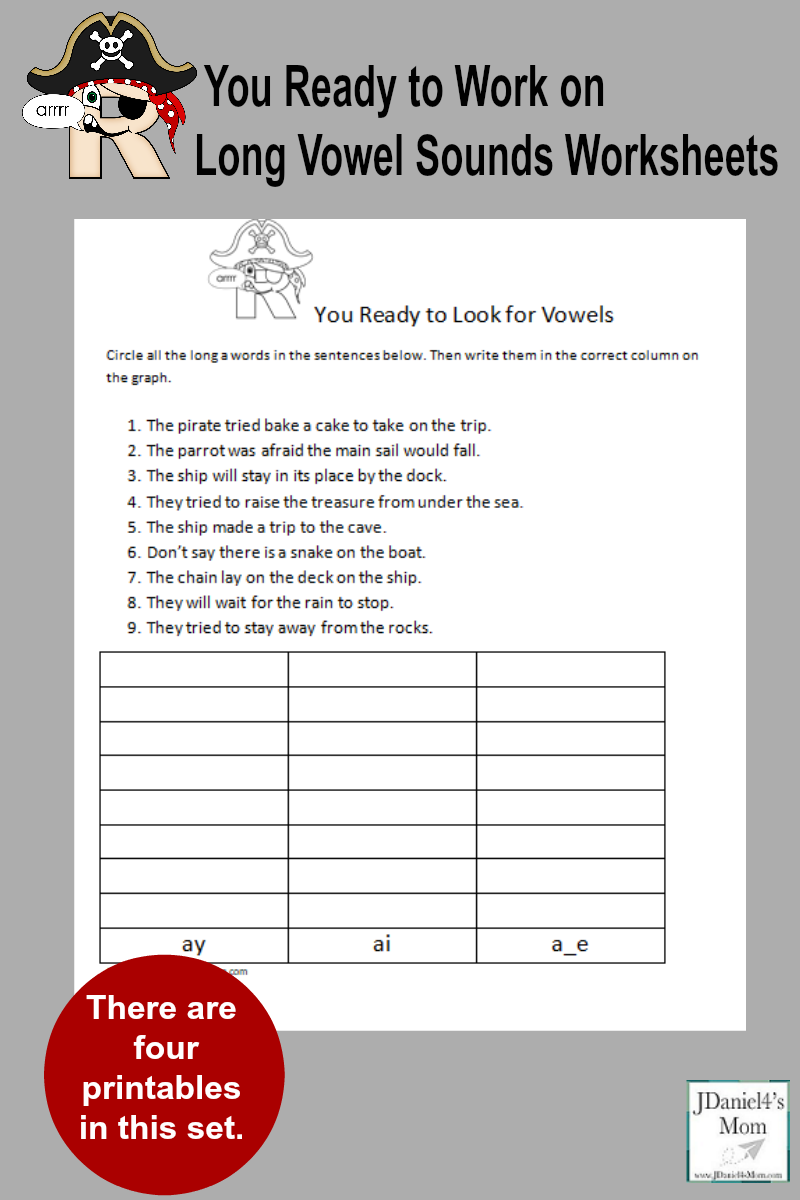 (Visited 189 times, 1 visits today)