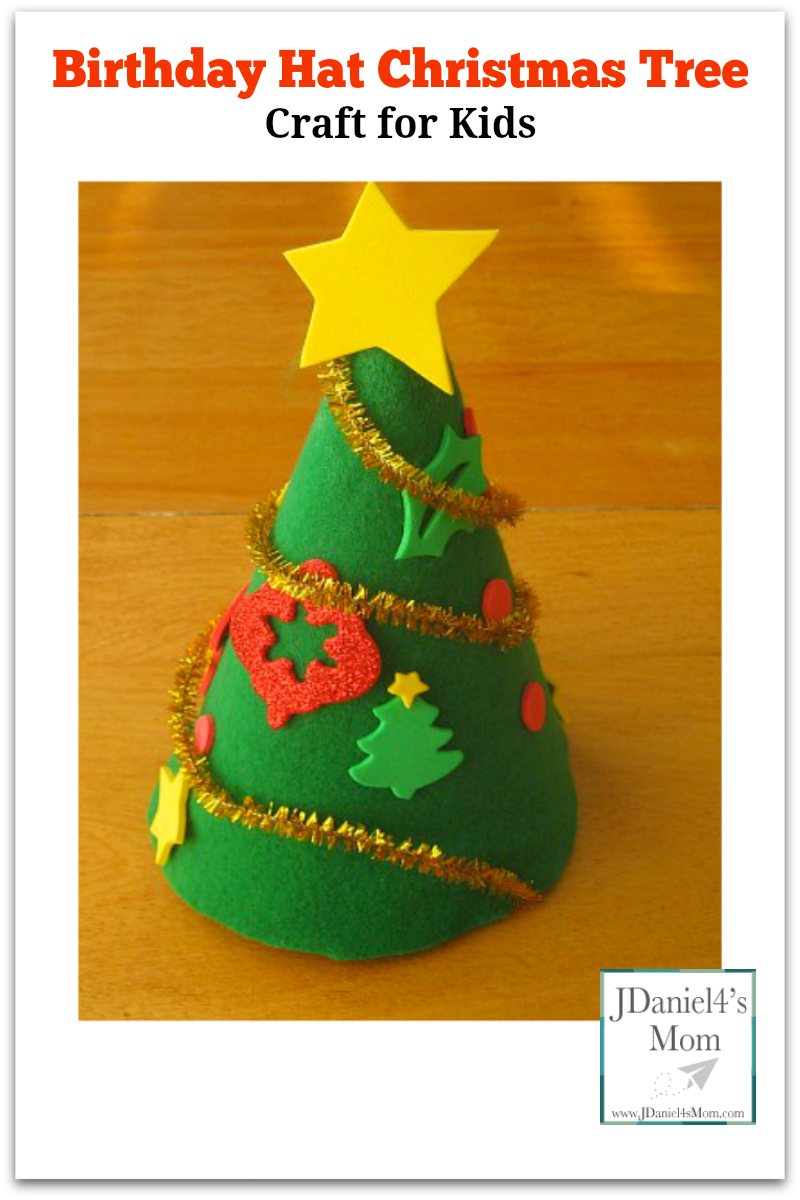 In the past we have made a Christmas wreath pasta snack and cardboard advent wreath. Before you take a moment to check them out, I want to share with you a birthday hat Christmas tree craft idea.
Birthday Hat Christmas Tree Craft
Every year one of the sibling's in my husband's family organizes and hosts a Thanksgiving/ Family Reunion. The final evening of our Thanksgiving/ Family Reunion is always a Christmas celebration. We have a white elephant exchange and my husband's mom passes out her Christmas gifts to each of her five children's families.
This year was our turn to host the family reunion. Everyone came from Mississippi, Oklahoma, and Georgia to visit with us in South Carolina. There are four children in our family under the age of five. I thought it would be fun for the kids to create the table centerpieces. During one of the family events before the Christmas celebration.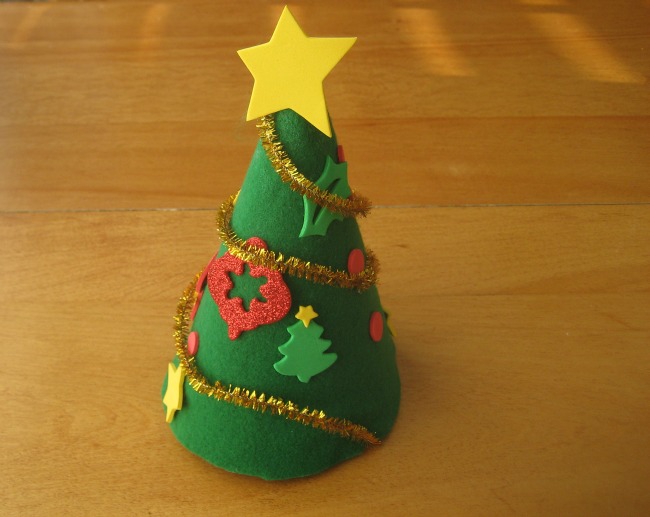 I covered party hats I had purchased from a dollar store with green felt ahead of time and created a sample tree for the children to see before we met to have dinner on Thursday night.
The children were each given a party hat Christmas tree to decorate with sticky backed foam shapes that had a Christmas theme.  I put out so sparkly gold pipe cleaners that the kids could use as garland. I think they did a great job creating their trees. Some of the trees are loaded up with stickers. A few of the tree makers decided that their trees didn't need a lot of bling.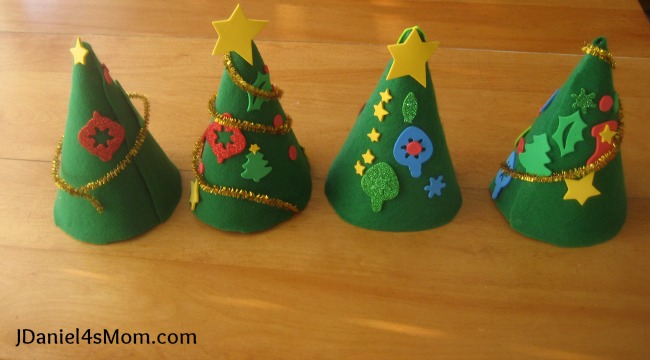 If you like this Christmas tree craft, here are some more Christmas crafts you will want to try:
Christmas Craft for Kids- Hanger Reindeer
Five Little Christmas Trees Song and Craft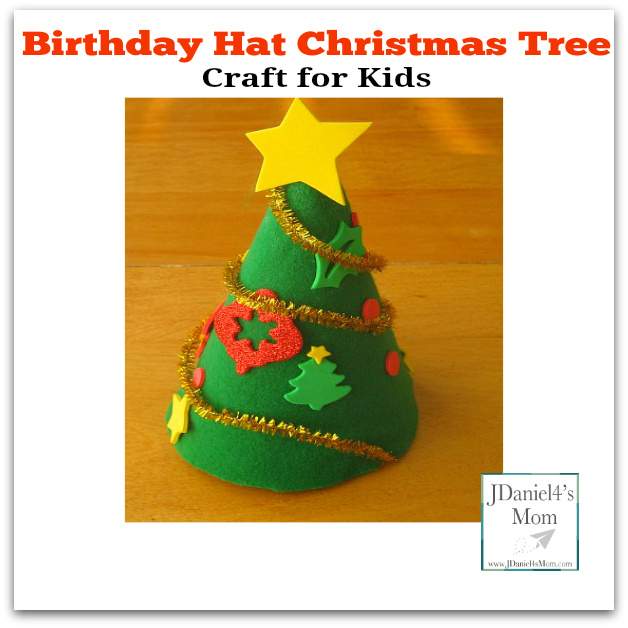 (Visited 924 times, 2 visits today)