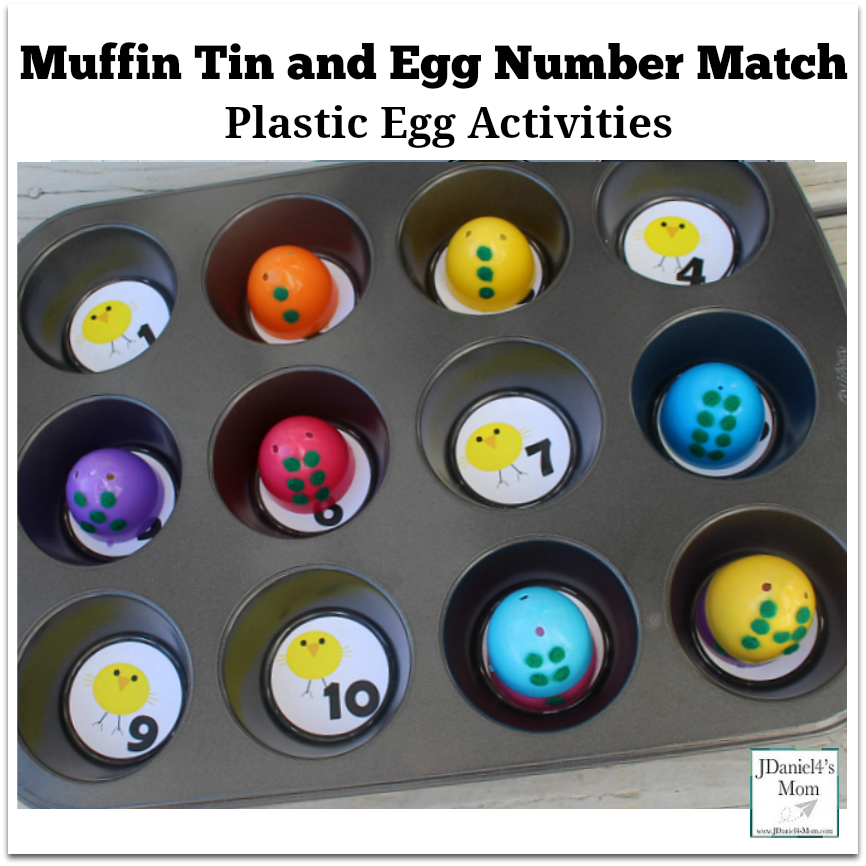 If you are looking for something to do with all those plastic eggs, you can use a few of them to create these plastic egg activities. It was designed to be played by young children, but you will probably come up with fun ways to play this game with older children.
How to Put the Plastic Egg Activities Together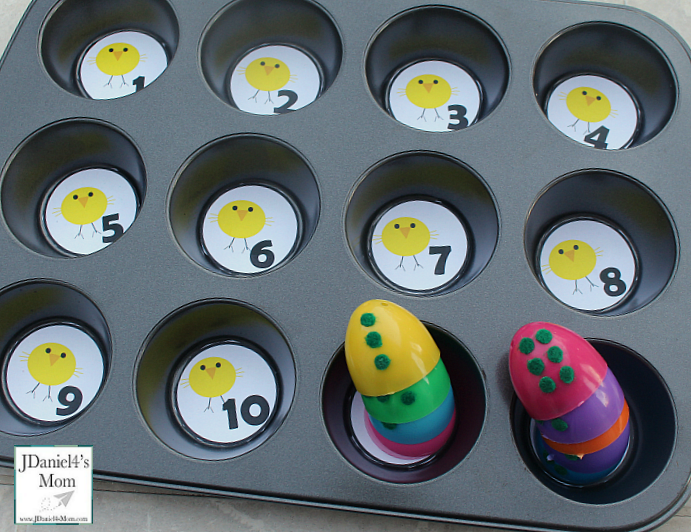 Counting Numbers
You will need to print out the Chick and Egg Muffin Tin Counting Numbers.  They should fit into a standard twelve cup muffin tin.
Plastic Eggs with Number Dots
Then you will need to get the plastic eggs ready. You will only use the large top section from a plastic egg for the Easter egg game. You can use the bottom section of the eggs to make plastic egg parachutes.
Links below are affiliate links.
The dots will need to hole punched out of the felt to placed on the plastic eggs. You may need a strong hole punch like the Power Punch to cut through thick pieces of felt.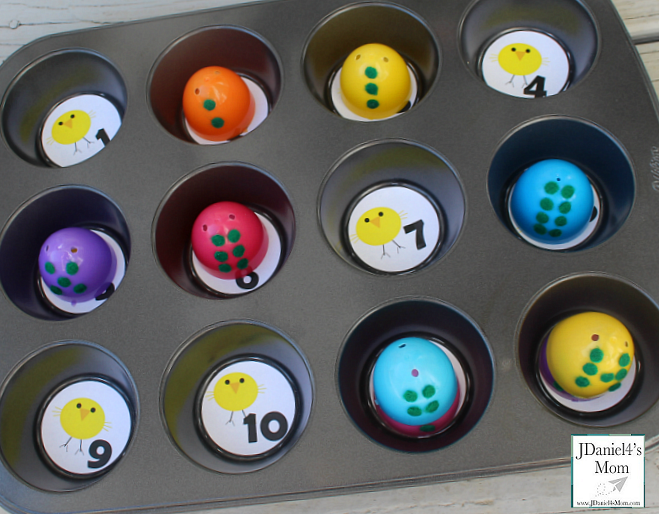 There will need to be dots placed on each of the ten eggs.  The first egg top will have one dot glued onto it. You will glue ten dots onto the last egg top.
You may be thinking why not just draw the dots on the egg tops with a marker. I thought children would like being able to touch each dot as they counted them on each section. The felt dots will also add texture and a raised surface for kids to touch while counting.
How to Play the Plastic Egg Activities
There are a number of different ways that your children can play this game. It will be up to you to decide if you want to play one of the versions I came up with or one of your own.
Game Ideas:
You can have you or your children pick a number. Then you can have your children cover the chick and number circle in the muffin tin with egg section with that number of dots on it.
Children can cover the numbers in order from one to 10 with the egg sections that displays that number.
You can stack the egg sections in an unnumbered muffin section or sections. They can work through the stack or stacks by placing egg tops on the correct number.
This activity was created to go along with book Peep and Egg: I'm Not Hatching by Laura Gehl. Here are some more chick and egg activities"