Welcome to Read.Explore.Learn.! This meme was designed to be a place for you to share the learning opportunities, crafts, field trips, and other activities you have done this week that tie-in to children's books. I look forward to seeing ways you have learned with and explored books.
Steps:
Link your activity below.
Please place the Read.Explore.Learn. the badge on your post or create a link back to this meme.
Please try to visit at  least three of the other people that have placed links below and leave a comment. I will visit each of you and leave a kind comment.
If you are not linking up an activity and are just visiting, please try to stop by a few of the links below.
My Book Tie-Ins of the Week: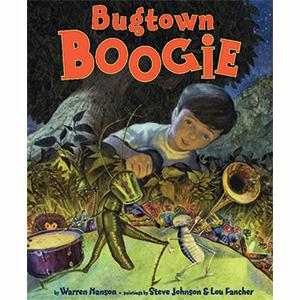 Links below may be affiliate links.
Bugtown Boogie
by Warren Hanson is one of my new favorite books. There is filled with rhythm and rhymes. There are bugs dancing! There is a little who finds bug heading into a tree trunk to boogie.
The tree trunk is filled is bugs of all kinds. They are jumping and jiving to a band made of a humbug drumming, a termite trumpeting, a ladybug on a flute, a mosquito strumming a guitar, a grasshopper fiddling, and a cricket singing solos.
Steve Johnson and Lou Fancher's paintings of caterpillars twisting and a dozen of bugs tapping their feet are such fun. The picture of Queen Bee's entrance gives you a full picture of the band and all the bugs along with the queen.
Everyone waits until she shouts, "Boogie Down!" Then everyone starts dancing until sunrise.
After the bugs head home so, does the boy with a hop in his step.
The book is such fun to read. I love how the words dance off my lips.
Bugtown Boogie Activities
Weaving with Pipe Cleaners and a Cooling Rack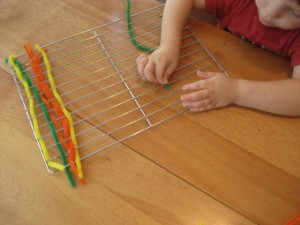 JDaniel had fun weaving with pipe cleaners through this cookie cooling rack like a spider weaves a web.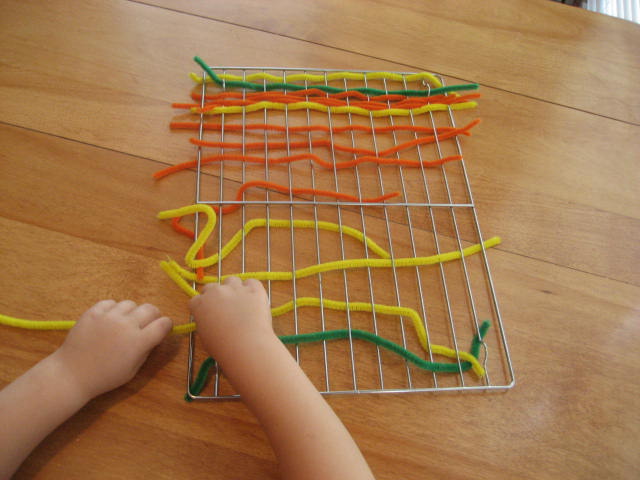 I had modeled some for him that went straight across. He wove some straight across and then he started weaving them diagonally.
Counting Bugs on a Cooling Rack
We used these clip art bugs on clothes pins to count by ones and by threes.  We also used them like an abacus to count by sliding them back and forth. We tipped for the clips as we counted.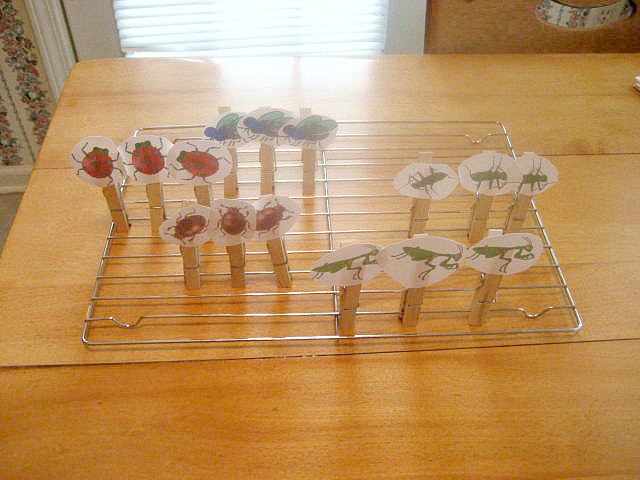 They were fun to stand up on the ends of the clothespins too.
 If you like these Bugtown Boogie activities, you will just love these fine motor activities:
This post is linked to Feed Me Books Friday, Link and Learn and We Play.

(Visited 4,382 times, 1 visits today)