Save some of the cardboard delivery boxes you receive in the mail to create this gingerbread man craft. You can cut the pieces out for your younger children. Older children can cut out the shapes themselves. Children of all ages can put the gingerbread man together and decorate it.
Creating the Gingerbread Man Craft
Getting the Cardboard Shapes Ready
Each of your children is going to need the following shapes cut out of cardboard (You can use cardstock instead if you like. It is much easier to cut.)
One Circle
Two Long Rectangles
One Square
Two Long Triangles
You will need to gather some or all of the decorating supplies below:
White Crayons
Buttons
Glue Sticks
Markers
Ribbons
Pom-Poms
Wiggly Eyes
Stickers
Constructing the Gingerbread Man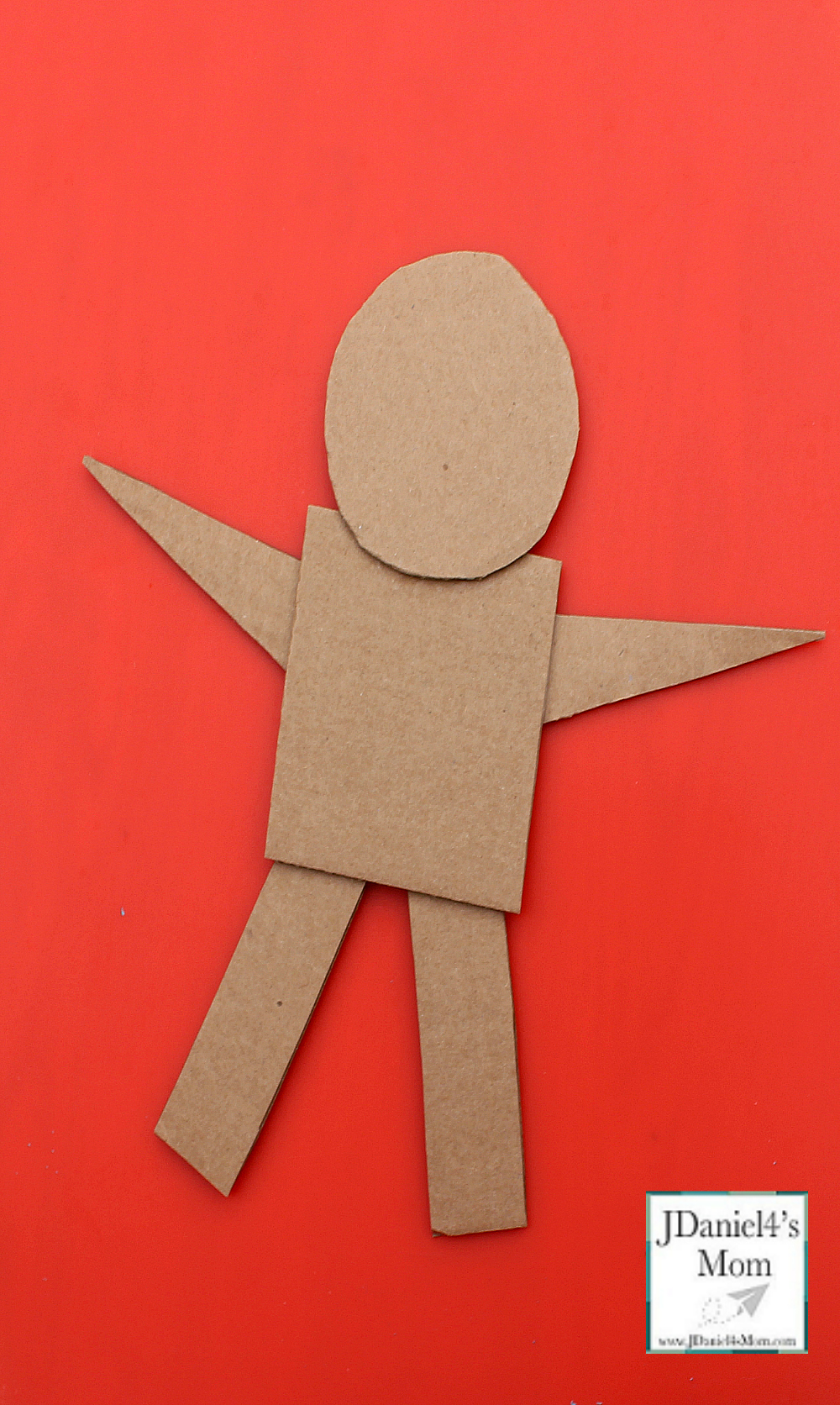 Your children may choose to have triangular legs and rectangular arms. They could make the body the circle and the square the head.  The gingerbread man your children create doesn't need to look just like the one we made.
Once they have the shapes arrange the way they want them to be, they can glue the gingerbread man together.
Decorating the Gingerbread Man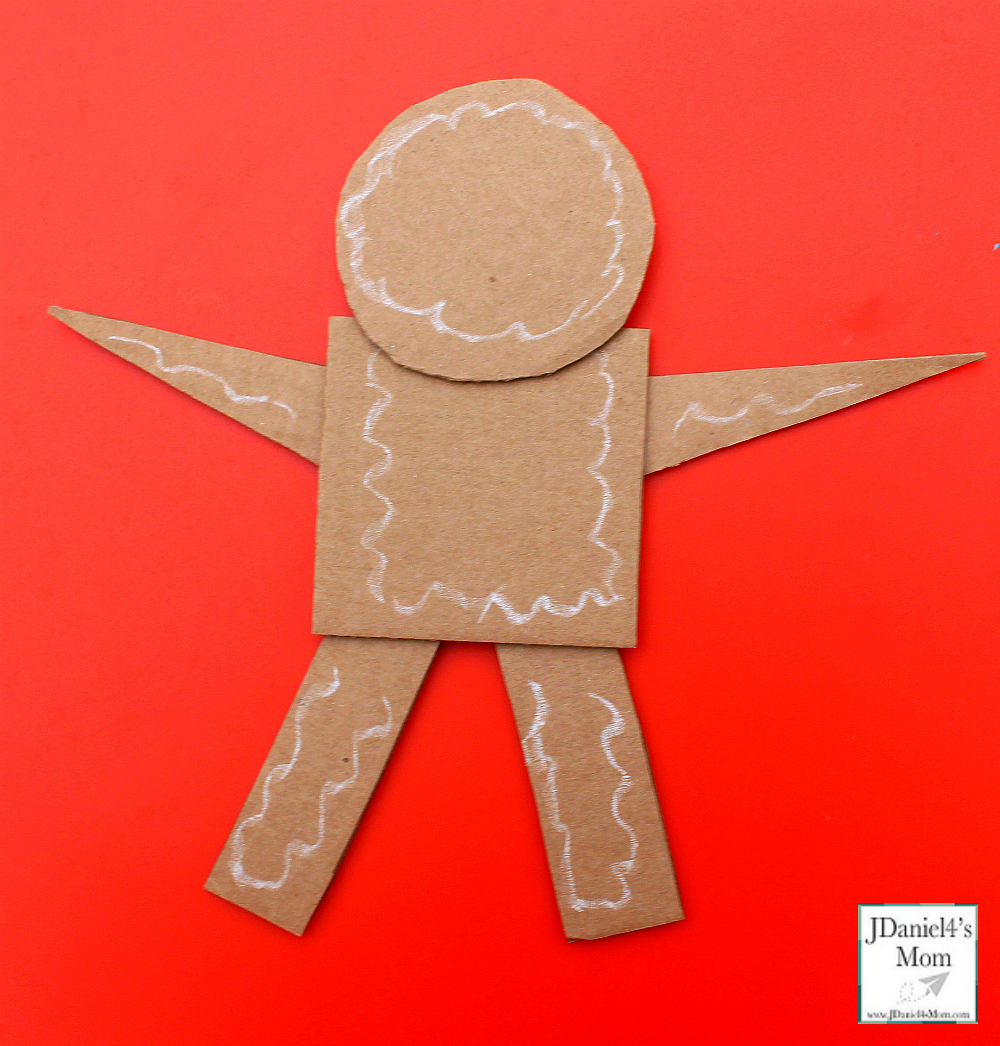 There isn't a wrong way to decorate the gingerbread man although making sure he has eyes, nose and a mouth is probably important.
When they have finished decorating their gingerbread man craft, you can cord or ribbon to the back on it to use it as an ornament.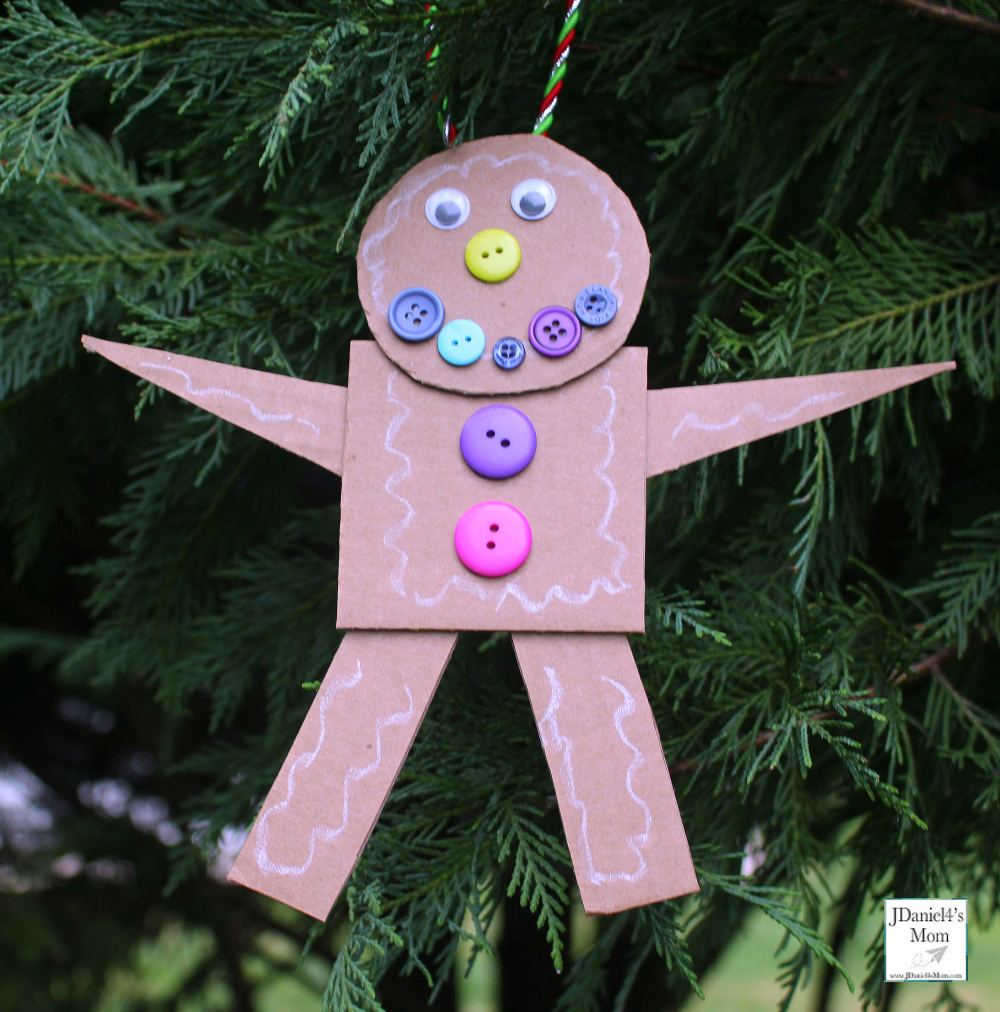 If you like this Christmas craft, here are some more Christmas crafts you will want to explore.
Five Little Christmas Tree Handprint Craft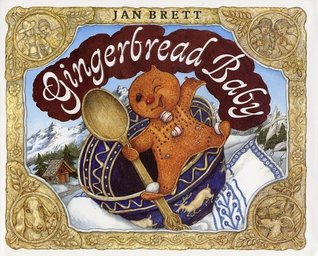 The link below is an affiliate link.
Gingerbread Baby by Jan Brett is the Virtual Book Club book of the week, here are some more activities based on the book.
Gingerbread House Glyph – Mama Smiles
Let's Explore Gingerbread Patterning – My Storytime Corner
Gingerbread Baby Scissor Skills – School time snippets
Foam Gingerbread Christmas Busy Bag- Views From a Step Stool
Gingerbread Man Shape Game – Rainy Day Mum
Fingerprint Gingerbread Man Ornament – The Educators' Spin On It