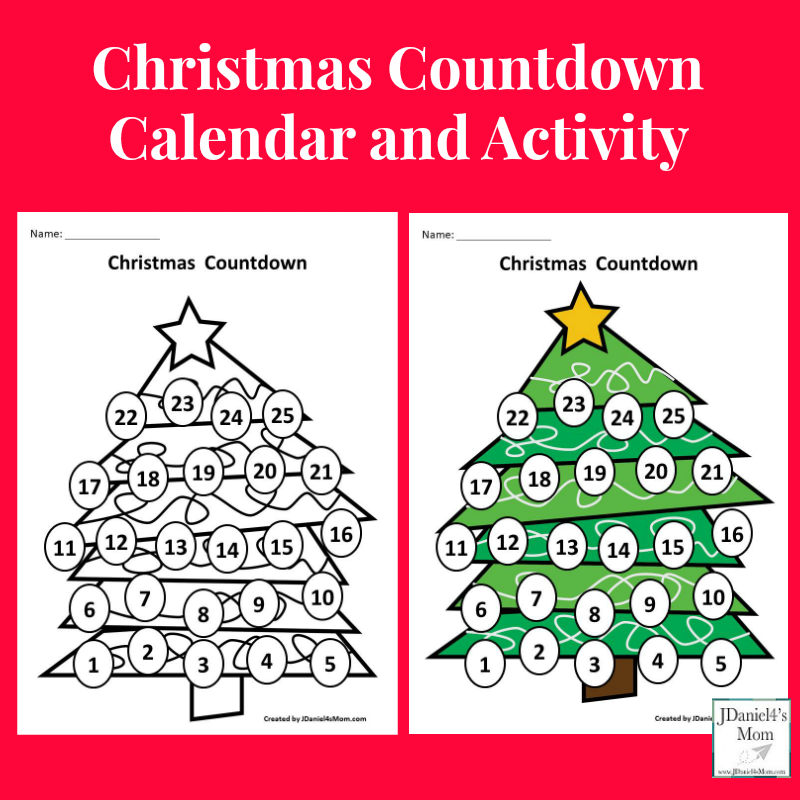 This set of Christmas countdown calendar printables can be used to work on number recognition or to count down the days until Christmas. You will find two Christmas countdown printables in this set. One is black and white. The other has a green Christmas tree.  Let me walk you through how you can explore them with your children.
Christmas Countdown Calendar And Learning Activity
Getting Ready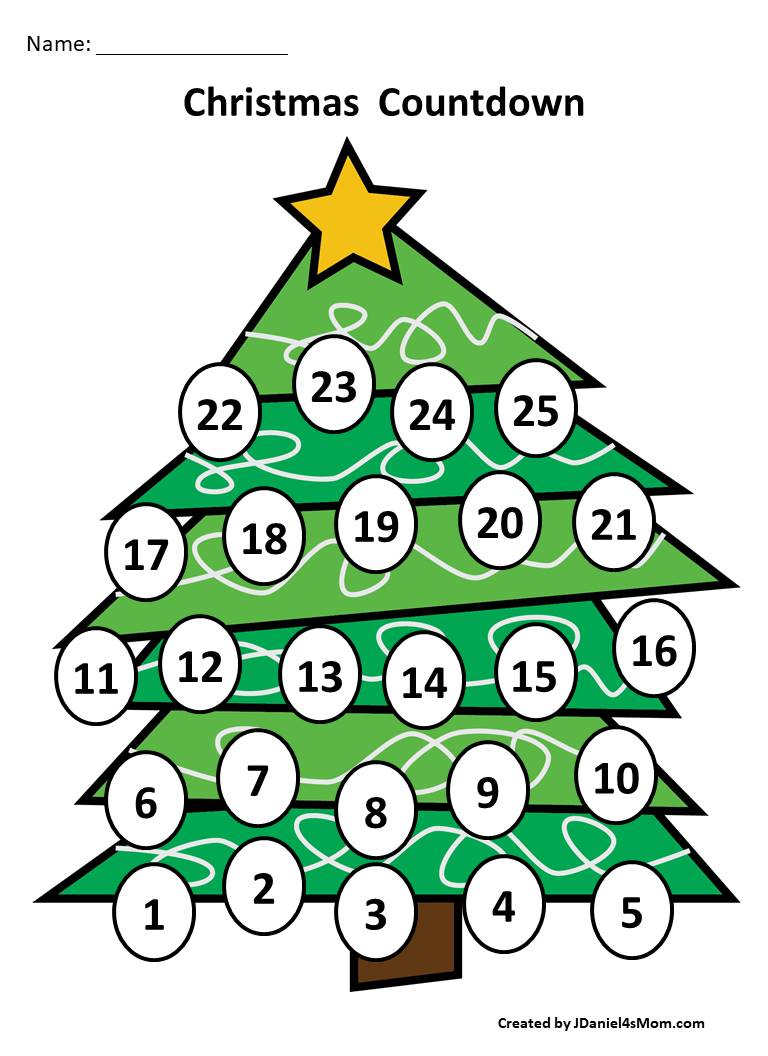 Downloading and Printing the Countdown
You will need to download the Christmas Countdown Printable SetThen you will need to decide which countdown you want to use.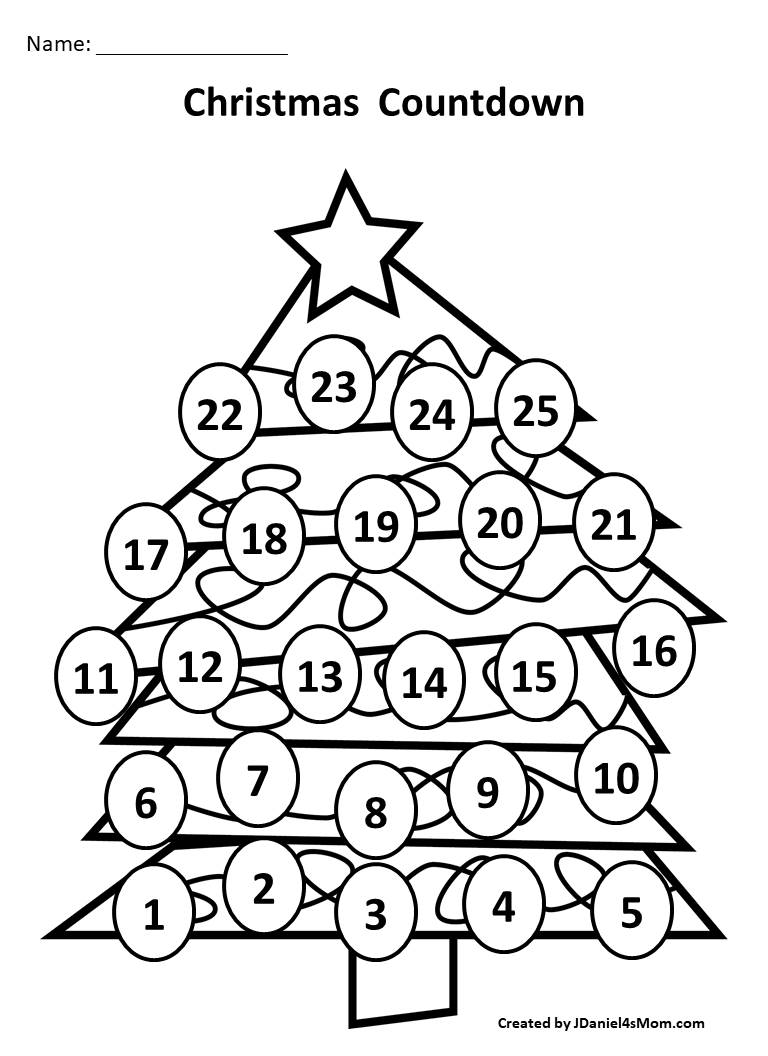 Gathering the Supplies
Your children can gather stickers, colored pencils, crayons or markers to fill in or cover each number.  The circles around the numbers were made large. Your children can cover them holiday stickers, colored circle stickers or color them in.
Using the Countdown as a Countdown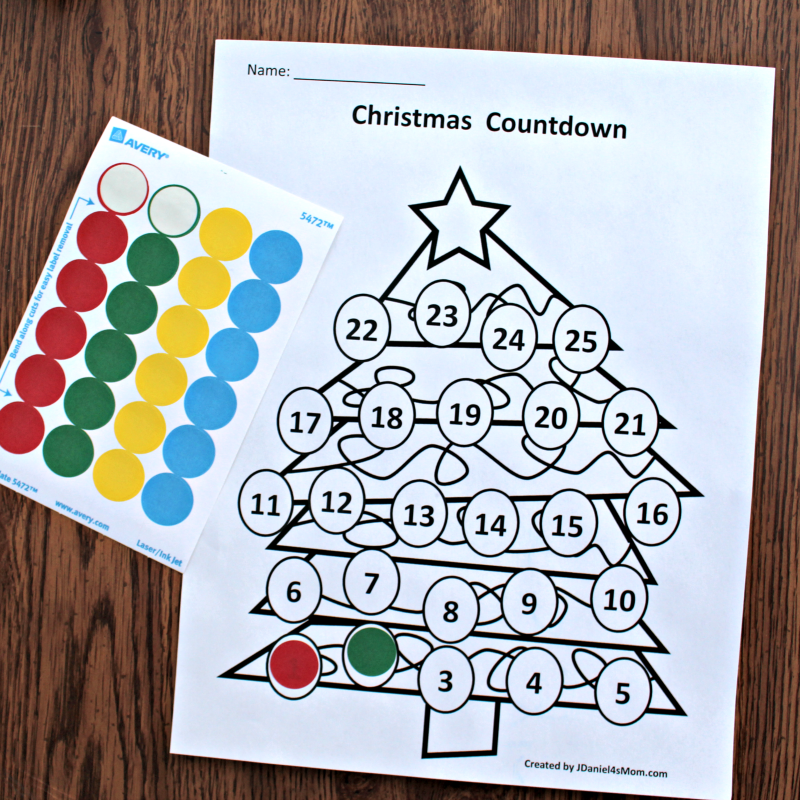 Each day you can have your children color in or put a sticker on the ornament on tree displays the date of that day. The numbers start at the bottom of the tree and work their way to the top of the tree.  I wanted the ornaments to lead your children up to the star.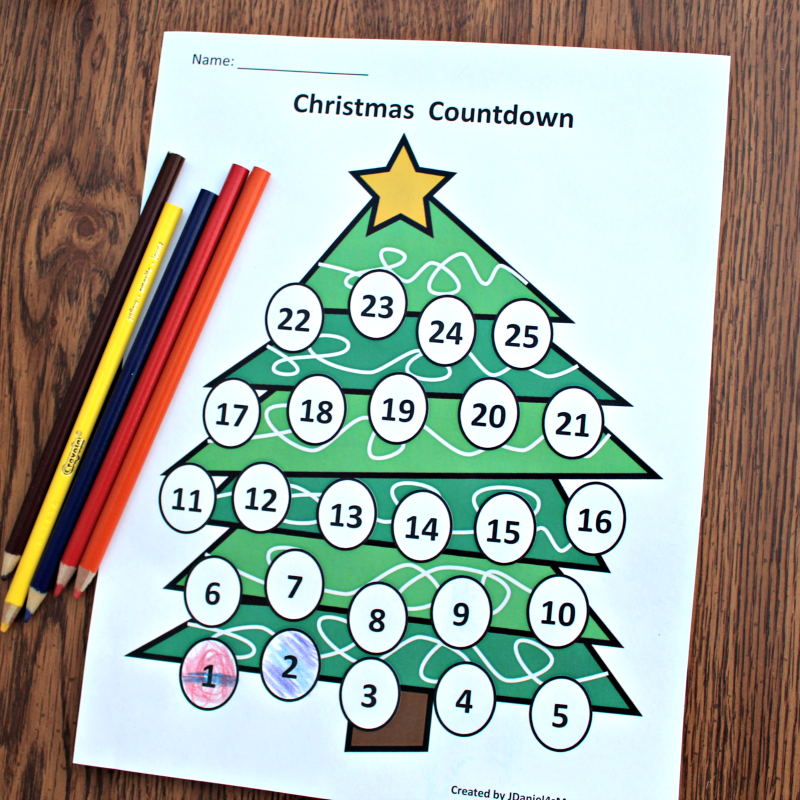 Hint: If your children will not like that the complete circle is covered, you will want them color in the circles. They can make the ornaments circles one solid color or place a design in them.
You will notice that they count down from left to right. Children learn to count from left to right. I wanted the numbers to follow what they have learned about number order.
Using the Countdown as a Learning Activity
You can print out the number cards along with one of the countdown calendars. The number cards can be placed in a stack. Your children can pick up one number card at a time. They can they color in or cover that number.
If you like this Christmas themed learning activity, here are some more you will like.
Create Your Own Reading Center Matching Games Editable Printable