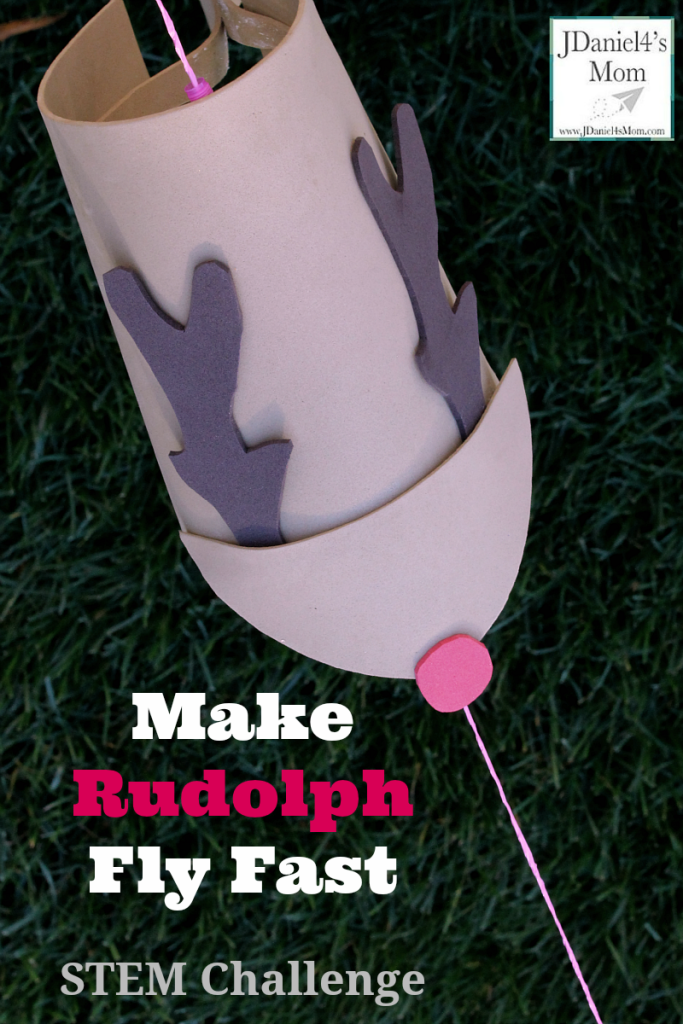 We have all heard that reindeer fly! Some of us may have even seen them fly on T.V. or in a movie.  What fun it was recently to make a Rudolph we had constructed fly! This STEM challenge had us focused on distance and angles.
Let me walk you through how we made our Rudolph and then how we worked through the STEM challenge.
Making Rudolph
Supplies
Tan foam sheet
Red foam sheet
Brown foam sheet
Packing tape
A straw
Glue stick
Rubber bands
Hole punch
Scissors
Directions
We cut the front fourth out of the tan foam sheet. It was used to make Rudolph's head and four legs.
Then antlers were cut out out of the brown foam. We folded the foam in half before cutting out the antlers to make sure they were symmetrical.
A nose was cut out of the red foam.  It was the only thing we added to Rudolph's face.
We used an Elmer's X-Treme School Glue Stick to put Rudolph together. I have found it does the best job of holding pieces onto a craft.
Make Rudolph Fly Fast STEM Challenge
After constructing Rudolph, it was time conduct the STEM Challenge  science experiment to see how to make him fly fast.
Hint:
While it might be fun to give Rudolph a pom pom nose or wiggly eyes, they may have slowed him down.  Each item added to the reindeer would have added weight and added drag to him.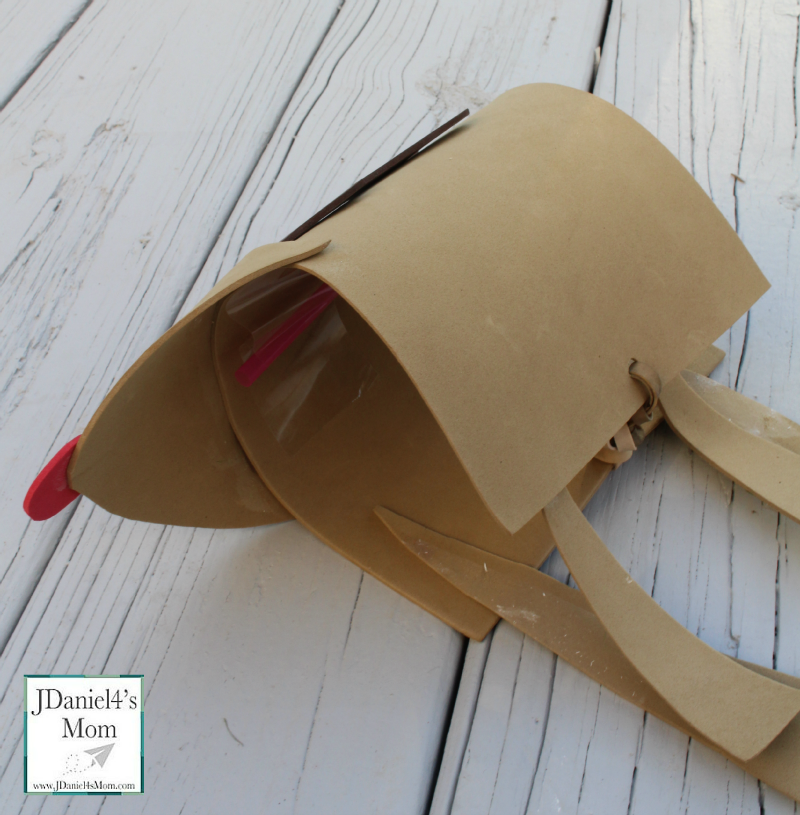 When all the reindeer parts were in place, we taped a straw on the underside of the reindeer.
We then punched a hole on either side of the Rudolph's body between his legs. Rubber bands were laced through the holes and tied together.  We did this to give Rudolph a cylinder shape.  (You could easily tape the two ends together and get the same shape.)
Finally we threaded the end of the cord not tied to our deck through the straw. (We used a cord with a waxy covering that really made Rudolph fly fast.)
STEM Challenge
The STEM challenge was to get Rudolph to fly fast. Before starting the challenge we talked about several variables that needed to be considered.
How long did the twine need to be?
How high on the deck did we need to tie one end of the twine?
What position to be in when holding one end of the twine? (Sitting, kneeling, standing)
Our STEM Challenge Results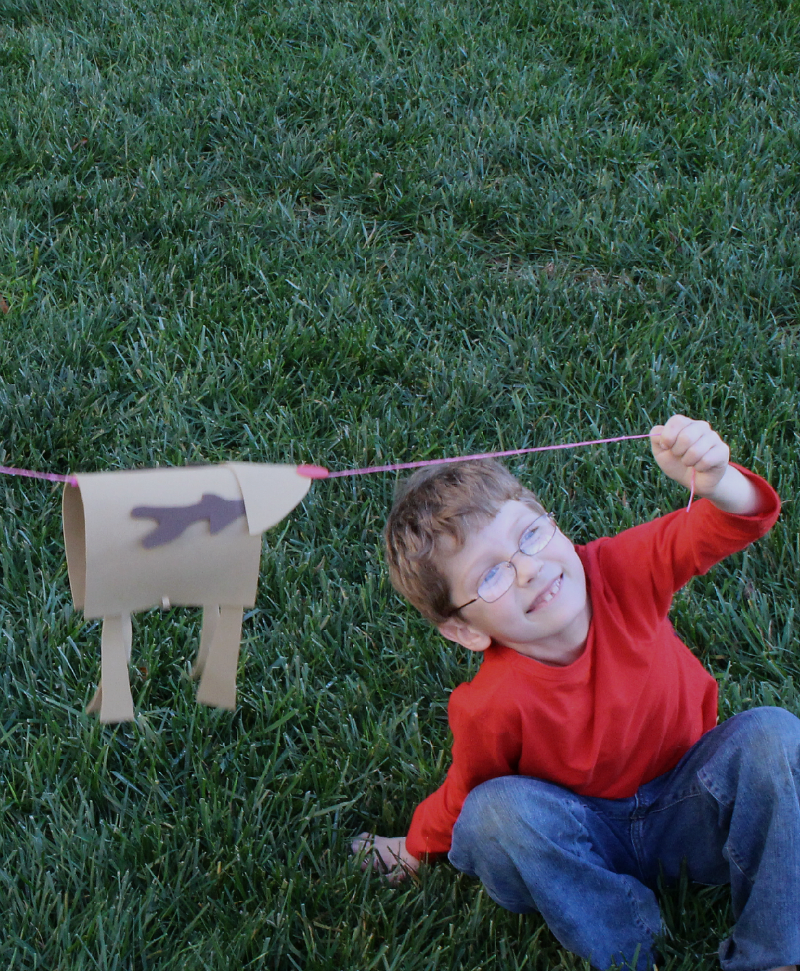 We found that as long as there is an downward angle Rudolph will fly.
Being down low to the ground helped Rudolph fly the best.
Sitting close to the deck and holding the twine down low helped him fly the fastest.
He traveled the slowest when incline was slight and Rudolph had a distance to travel.
Here are some more STEM experiments found here on JDaniel4's Mom and some of my favorite blogs.
Building a Bridge to Cross a Road