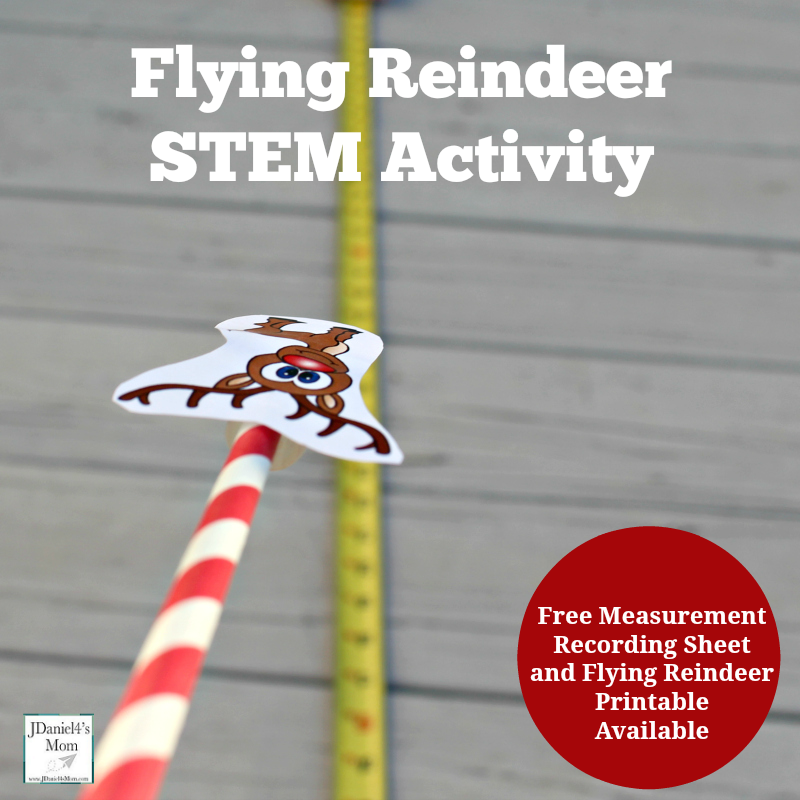 Earlier this year I shared with you a straw rocket frog leaping activity and one featuring fireworks.  Since Santa and his flying reindeer are fun to read about and see in movies in time of year, I thought your children would like to explore flying reindeer. This fun flying reindeer activity invites children to find the best way to get a reindeer to fly a distance.
Flying Reindeer Activity
Getting Ready
Getting the Printables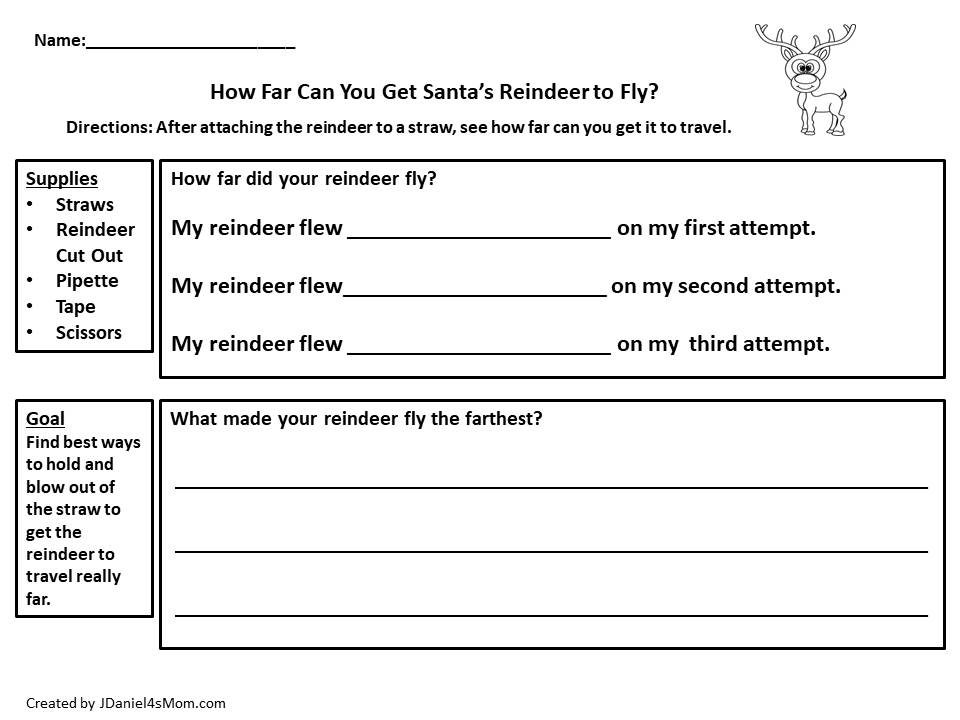 The first thing you are going to need to do is to download a copy of the Flying Reindeer STEM Activity. It includes a recording printable for your children to place the distance each of their attempts went and a set of reindeer cutouts. You will find a set of colored reindeer and a set of reindeer your children can color.
Gathering Supplies
Links below are affiliate links.
You will also need the following supplies for this activity:
Glue sticks
Scissors
Measuring Tape
Putting the Flying Reindeer Together

You or your children will need to cut the section of the pipette you squeeze off the pipette.
If your children are going to color the reindeer, you will want them to do that now.
Then you will glue the reindeer cut out to section your squeeze facing towards the closed end.
Conducting the Flying Reindeer Activity
You or your children will need to place a measuring tape out on the floor. They will use it to measure the distance their reindeer travels.
Then it is time to place their reindeer pipette onto the striped straw and give it a good hard blow. (We found that the reindeer traveled the farthest when we lay prone on the ground.)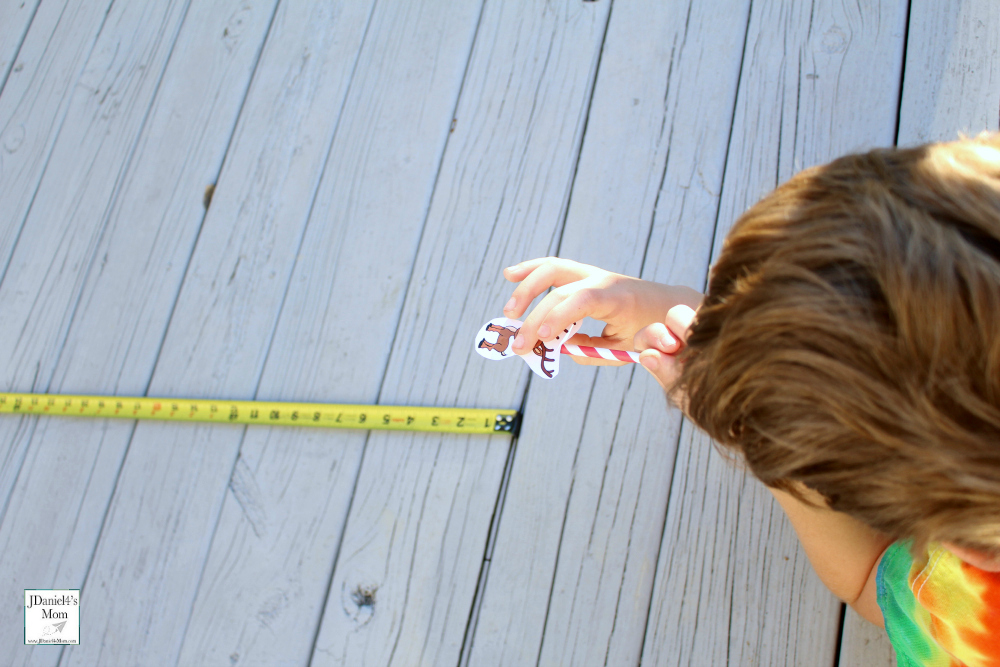 Next, you will need to measure how far the reindeer traveled and record it on the recording printable.
Then it is time to try to see if you can get it travel farther. You can encourage your children to try holding the straw at various angles and blowing through it in different ways.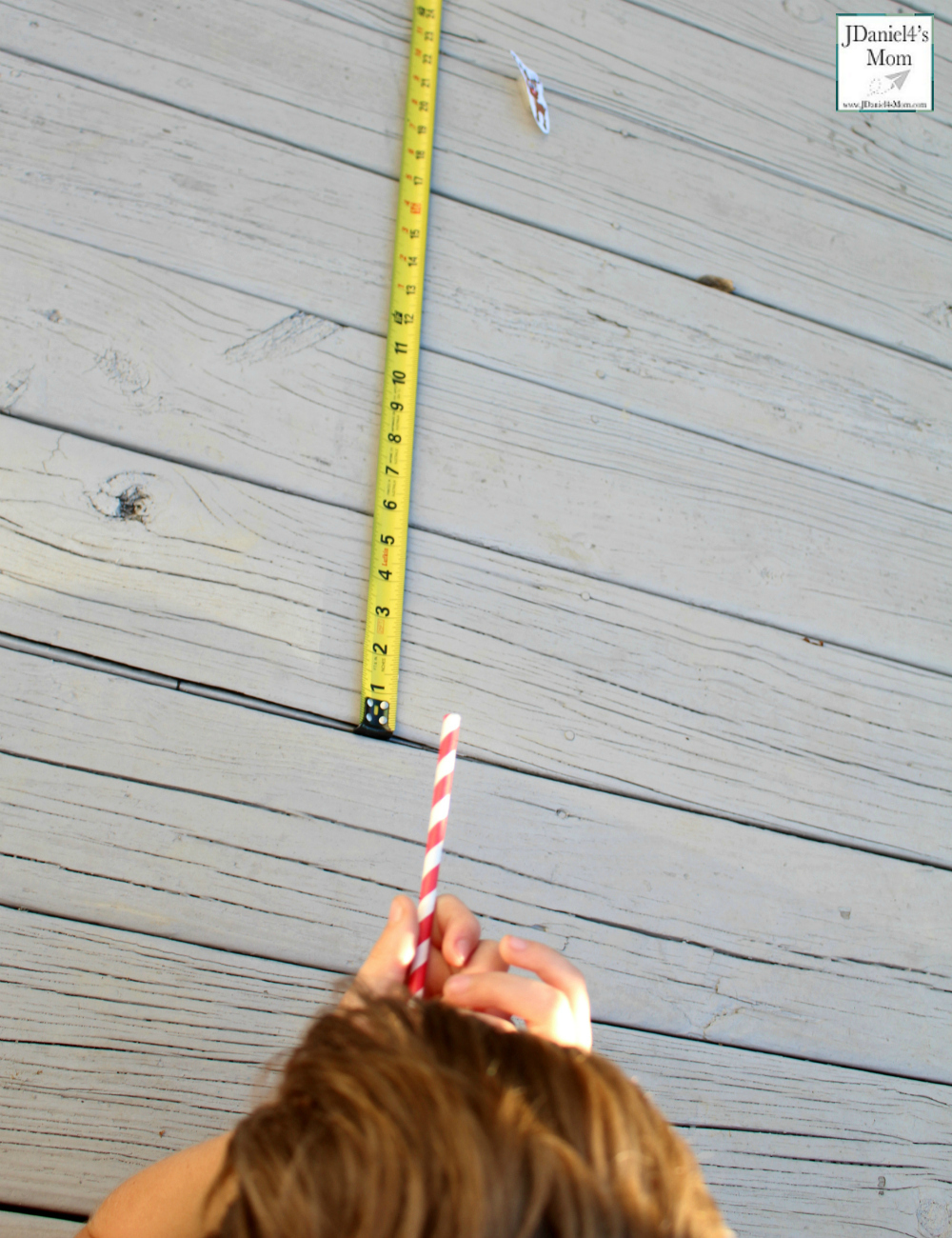 The recording printable gives children the opportunity to record three flying distances. Your children can really attempt to get their reindeer to fly farther and farther as many times as they want.
Finally, your children will need to dictate to your or write down on their own what they did that made the reindeer travel the farthest.