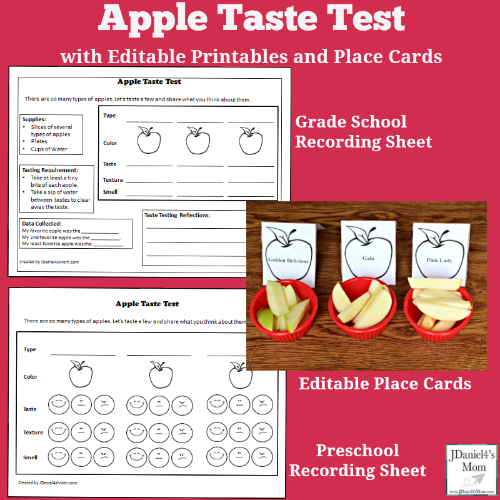 This apple taste test in the first of two STEM apple explorations created for the 5 Days Apple Printables week. This set includes an apple recording sheet for preschoolers, a grade school version of the apple taste test, and apple place cards. Each of these has a place where you can type in the variety of apples you are taste testing.
Apple Taste Test Printables
Before you get started with this STEM activity, you will need to print out STEM Apple Taste Test Printables. You may want to print the apple taste test pages off on printer paper. The place cards will last longer and stand better if you print them out on cardstock.
Let's Look at the Apple Place Cards
You can type in the name of each of the varieties of apples on one of the place cards.  I thought you would like that better than having to write the name of each variety of apple on the place card. The place cards have a medium size font so that varieties like Golden Delicious or Jonathan Gold will find on them.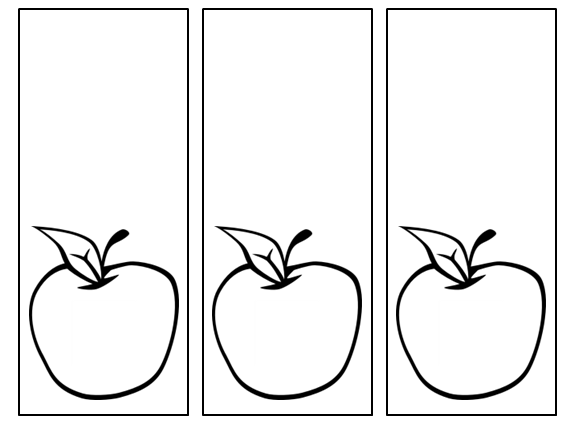 Let's Look at the Preschool Version of the Taste Test
The preschool version STEM Apple Taste Test Printables has places where you can type the variety of apples you are exploring right on the PDF. There are is a place to show the color of each of the apples. Your children will also find an area to rate the taste, smell, and texture of each type of apple.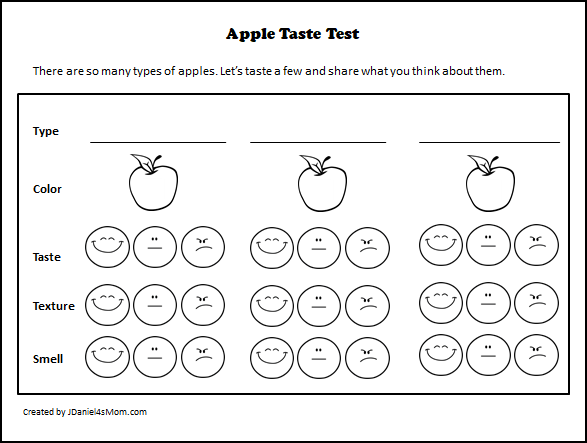 Your children can circle around or an X on the face that shows how they feel about each apple.
Let's Look at the Grade School Version of the Taste Test
This version of the apple taste test is more of a STEM exploration. Children are asked to describe in a word or two the taste, smell and texture of each of the apple varieties.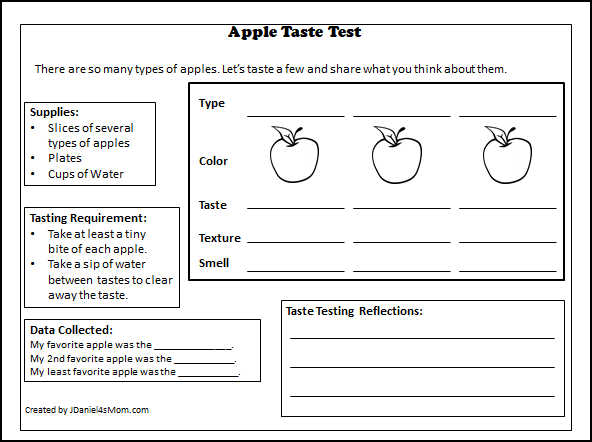 They are also asked to rank the apples from most favorite to least favorite.
Finally, they are given a space to write a sentence or two reflecting on that they thought about the challenge. They could share how they felt about doing the challenge, about something they learned, or about what made their favorite apple their favorite.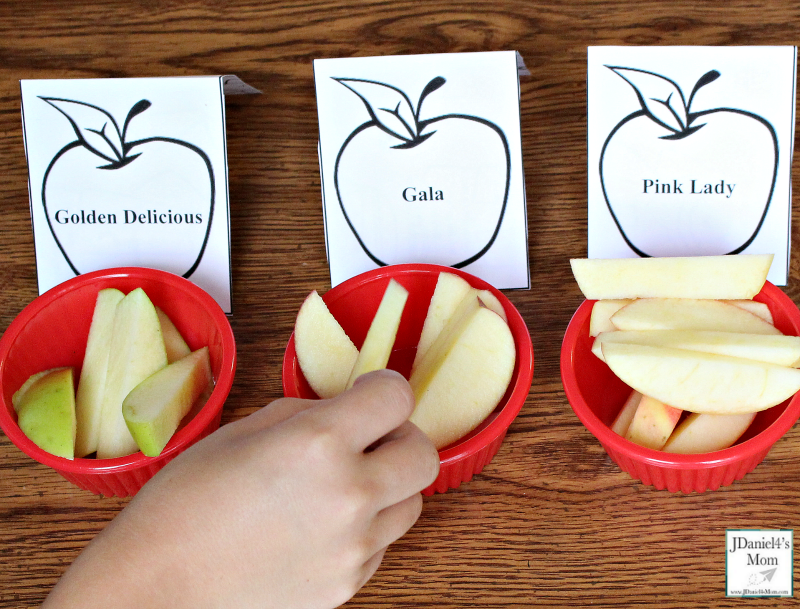 Oh! You can also type the name of each in these. I know I mentioned it earlier I just thought I would mention it again.
If you like this STEM activity, here are some more you will love.
Free Printable Constellation Mats for Kids