This post contains affiliate links.
On Monday and Tuesday of this week I shared the first two part of this series on the ABCs of Exploring Books with Reading Games and Crafts. On Monday I shared reading games and crafts that begin with the letters A-H. Tuesday I shared reading games and crafts that started with the letters I-Q.
Today instead of sharing a book and the activities we did to explore it. I am going to finish the series of ABCs of Exploring wit the letters R-Z. There is still a place below to link up your Read.Explore.Learn. post below.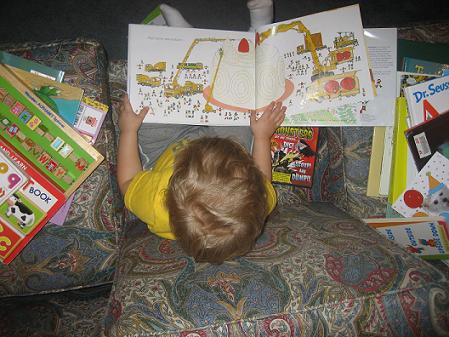 Here are reading games and crafts ideas that start with the letters R-Z :
R
Reused  Royal Tube Scepter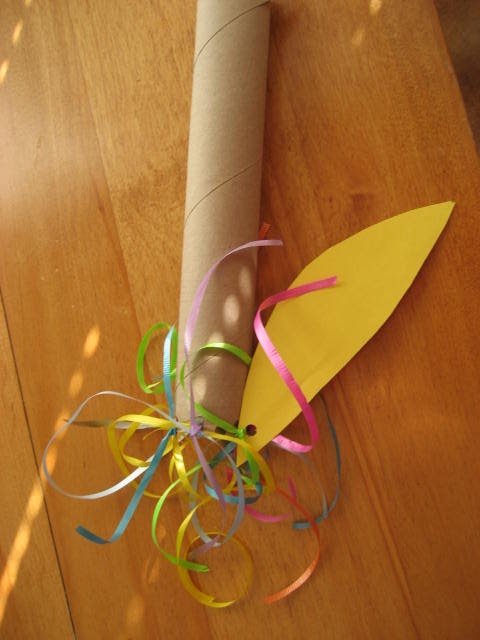 After reading the story Potty Animals: What to Know When You've Gotta Go!
, JDaniel created a scepter with a cardboard tube and ribbon. I love how the ribbons swirled.
Ribbon Spool Racing
We loved reading the book That's Not Fair, Hare!
After reading the book, we created ribbon spool racers displaying a tortoise and a hare. During our races, the turtle and hare both had turns at winning. 
Rolling Out Play Dough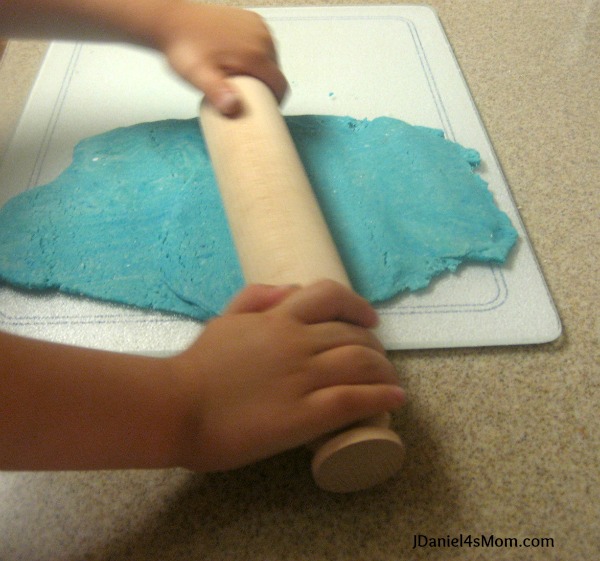 The snail shell  in the book Ordinary Oscar
 became part of a play dough exploration. I printed out a picture of a snail and JDaniel created a long narrow piece of play dough that he could display on the snail's spiral shell. 
S
Square Paper Plate Craft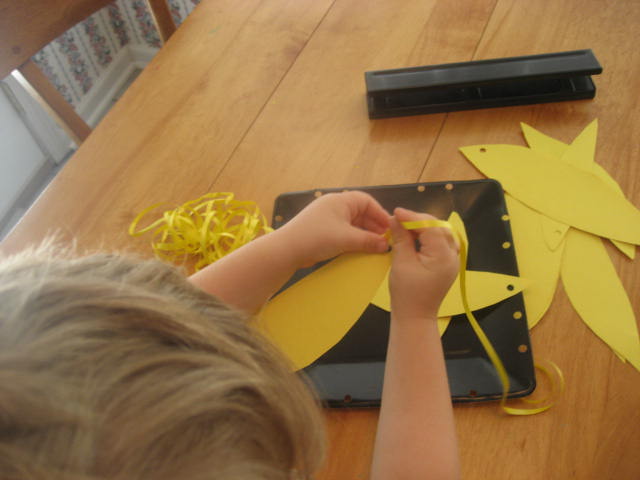 I am not sure why we had a square yellow plate, but it sure made a pretty sunflower  paper plate craft. JDaniel made this sunflower after reading the books Sunflower House
and to be like the sun.
Spool Painting
Painting the foliage and flowers on trees with spools was a lot of fun after reading  Hopper's Easter Surprise
.
Spelling with Clothes Pins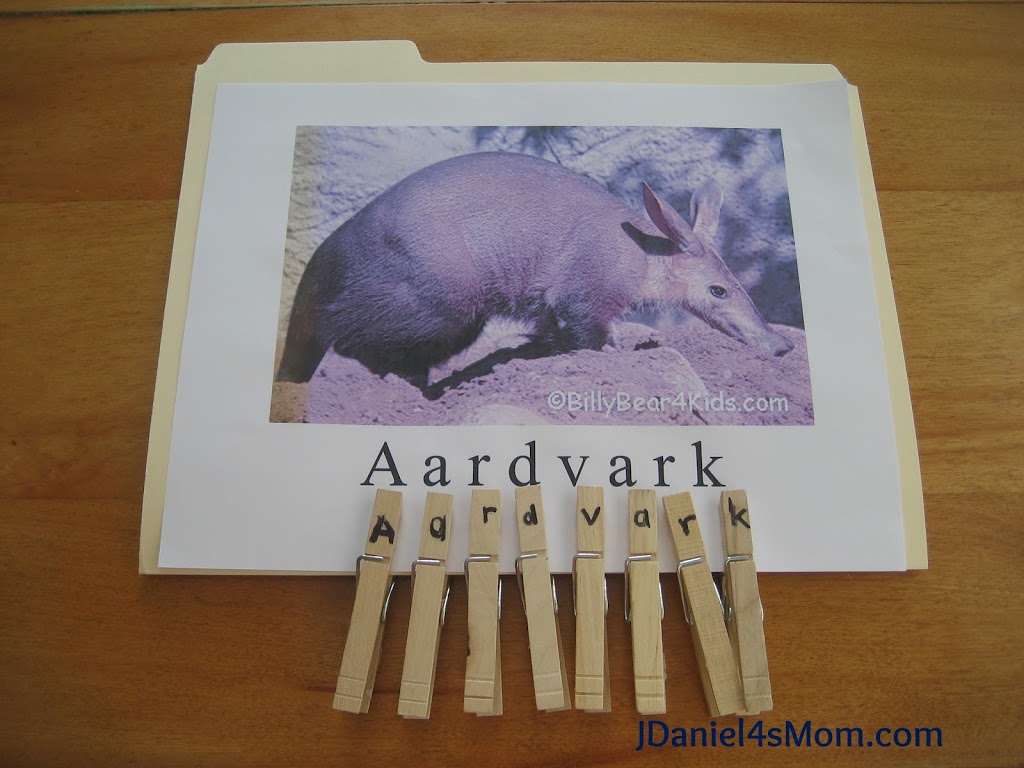 A file folder, some clothes pins with letters written on them and a picture of an aardvark made for a fun spelling activity to do after reading The Awful Aardvarks Shop for School
.
Snacks with  Book Themes
After reading a book about fire truck, JDaniel had a fire truck snack. Book themed snacks are fun to make and children really enjoy them.
Sewing or Stitching a Character
A book character can be traced onto cardboard and then made into a sewing card that your children can weave yarn through. Just like the goat JDaniel worked on after reading The Three Billy Goats Fluff
. 
T
Testing Out Concepts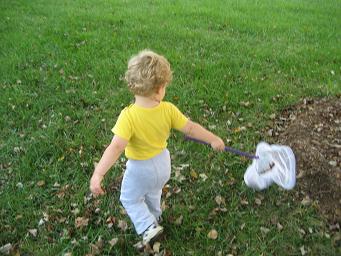 JDaniel read about Fletcher catching leaves in the book Fletcher and the Falling Leaves
 and decided that it would be fun to try. I took out his butterfly net and JDanel tried to catch falling leaves.
Transportation 
We read the book Madeline in London
 and created a double decker bus using an old cracker box. Old boxes are great for creating transportation. Trains, plains and automobiles can all be made out of old boxes.
U
Understanding Concepts in a Book
We used an old orange juice box to make a robot that would help us review the initial consonants of words after reading Maisy Goes to Preschool.
Use Kitchen Tools
Kitchen tools like spoons, spatulas, measuring cups and canned goods carousels can be used to explore books. We used a carousel to make the clock from The Dancing Clock
.
V
Validate Feelings Talked About
After reading a book about feelings like Llama Llama Misses Mama
, JDaniel painted worry rocks to take with him to preschool. 
W
Write a Poem
JDaniel and I composed a poem about the moon after reading the book The Fox in the Dark
.
X
X-Ray Craft
We read the book My Mom Has X-ray Vision 
and then JDaniel made a mom with x-ray vision out of noodles, paper, and old 3-D glasses.
Y
Yarn Painting
Yarn can be used in so many ways. In December JDaniel used it to make a Christmas card to send to his uncle who is serving in Afghanistan. We had read a book called Great Joy
 about giving to others.
Z
Zoo
If you read If I Ran the Zoo
, you  could visit the zoo. That was exactly what we decided to do. 
How have you been exploring children's books this week?

(Visited 184 times, 1 visits today)