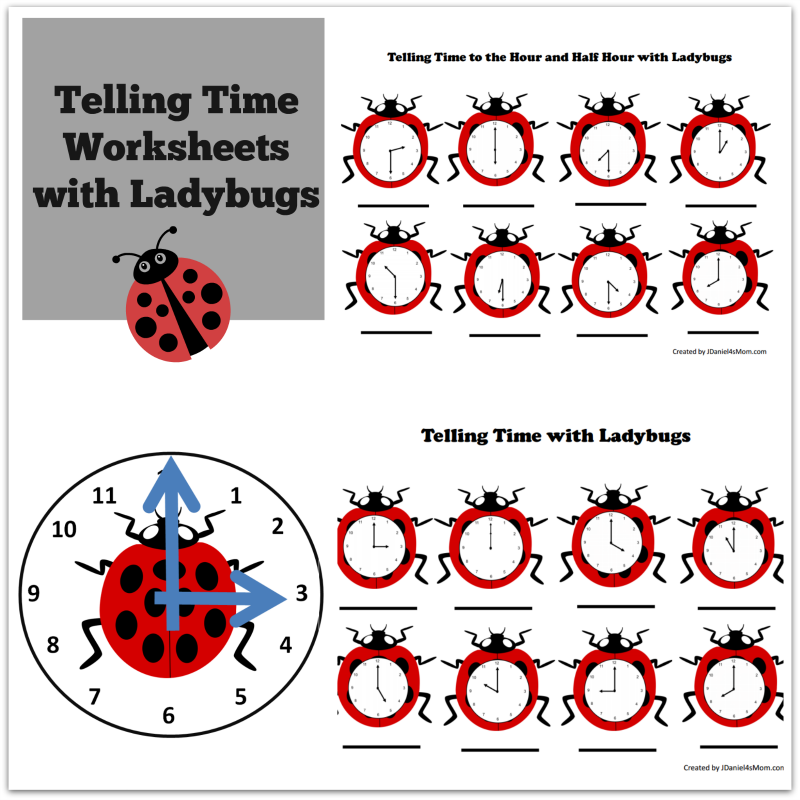 It's about time I created some telling time worksheets for you! All this week I have been sharing insect and bug themed printables and activities.  The week started with butterfly themed shape mats. Next, you are given a set of caterpillar printables that focused on counting money. Yesterday I shared a printable coding activity that focused on the life cycle of a spider.
Telling Time Worksheets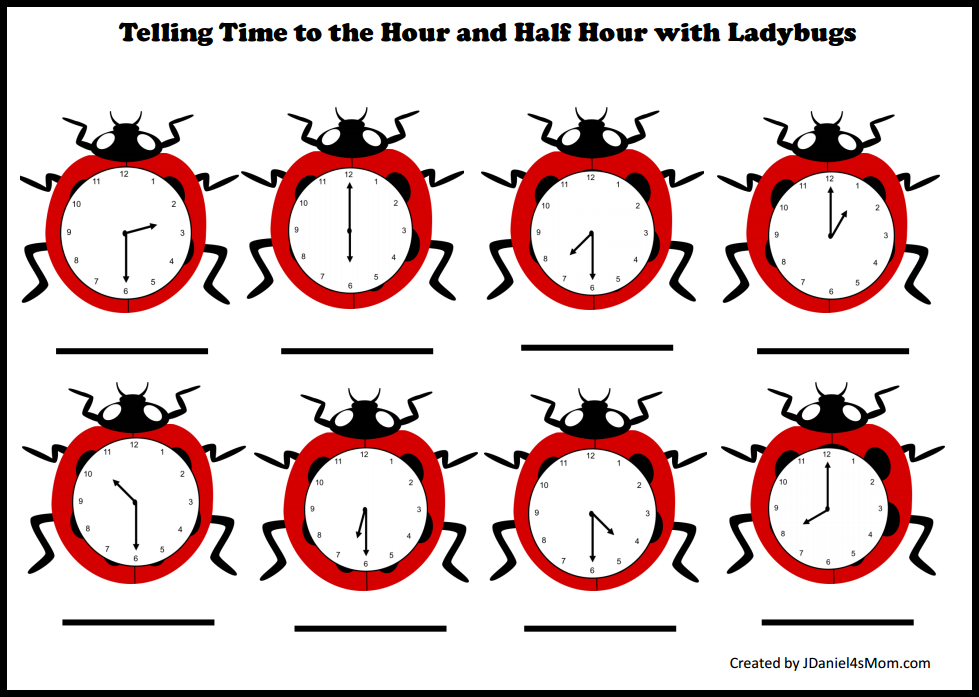 Getting the Printables
The first thing you will need to do is print out a copy of Telling Time with Ladybugs.  You will probably want to print the clock and the clock hands out on card stock. Paper clocks and clock hands will probably tear.  While they were created in color, you can certainly use them in black and white.
Putting the Clock Together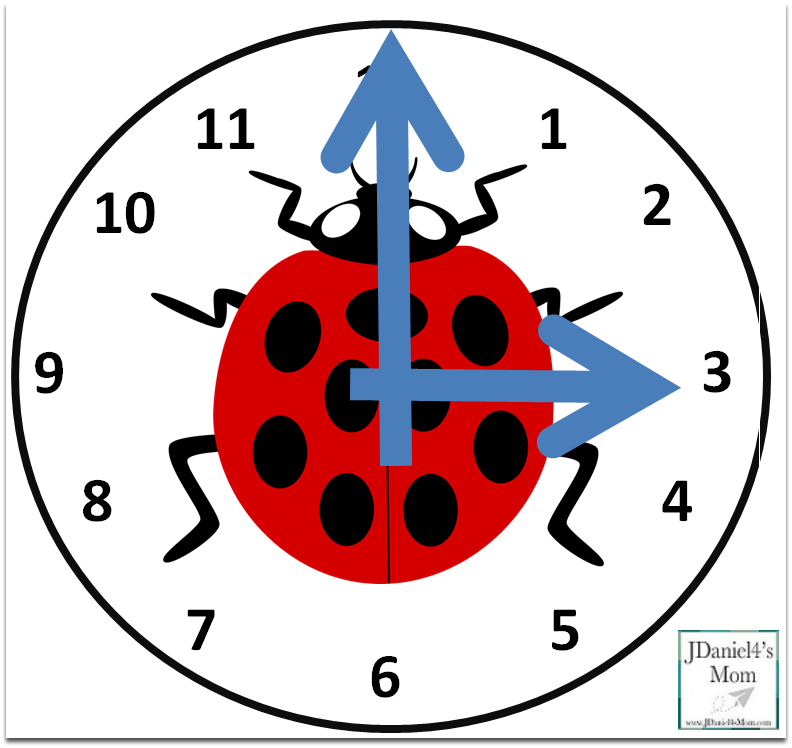 Then you or your children can put together the ladybug clock. You will find it easy to put together. After cutting out the hands the clock from card stock, you will need to poke a small hole center of the clock. Small holes will also need to be placed near the flat end of each of the clock hands.
A small brad will need to be placed in the hands and then into the hole in the clock. Once it is in place, the ends of the brad will need to be flattened.
Activities for the Telling Time Worksheets
The link below is an affiliate link.
Before you start exploring the clock and the telling time worksheets, you may want to read The Grouchy Ladybug. It is fun children's book that focuses on time and ladybugs!
Next, you will want to explore the clocks with your children. If you feel they need to review where the minute hand needs to be to show the hour and half hour, please take the time to do that.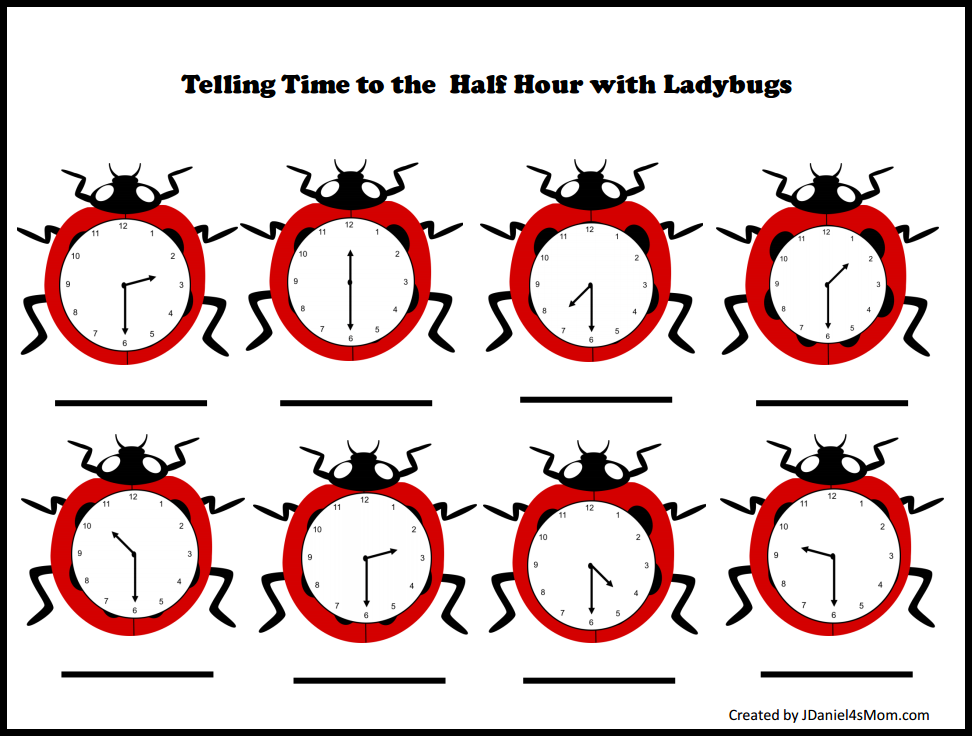 Finally,  your children can use their clocks to help them figure our the time on each of the clocks on the telling time worksheets. You can have them work on their own or with a friend.
If you like this set of telling time worksheets, I know you will love these other clock activities.
Matching Activity with Analog and Digital Clocks