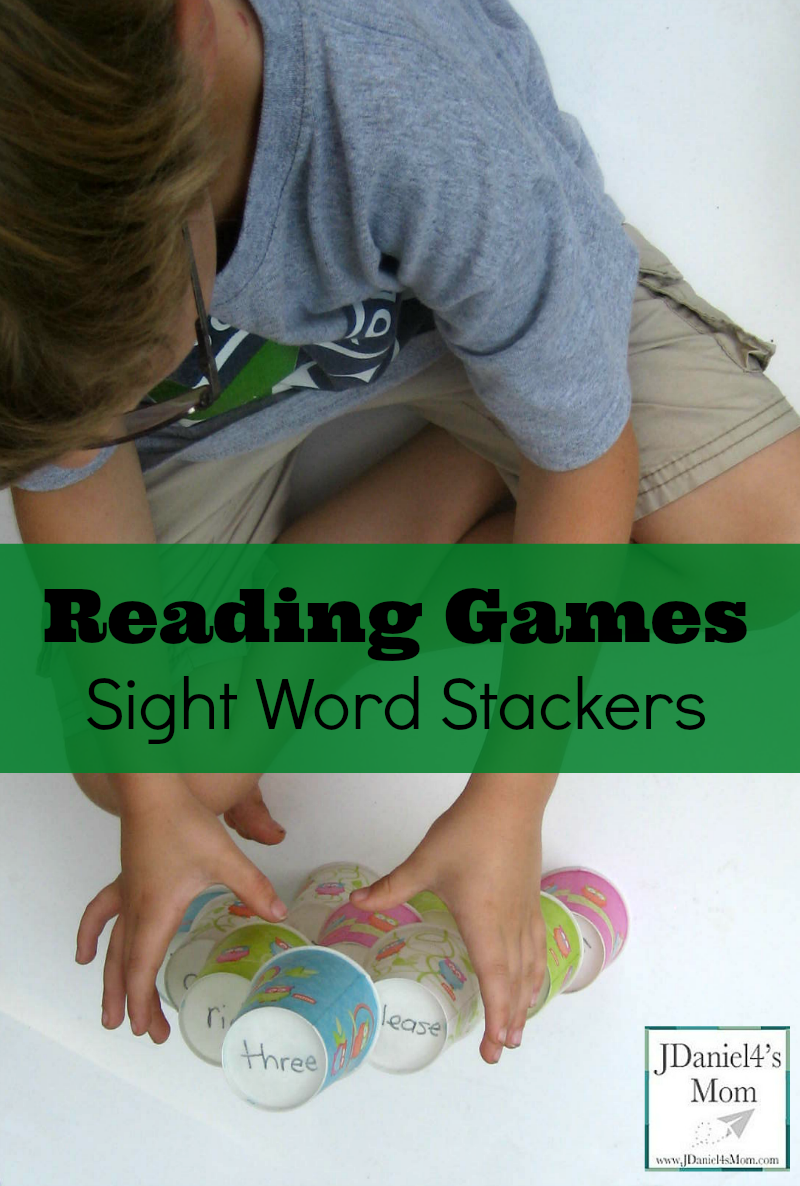 There is just something wonderful about stacking cups. As soon as I took out
these sight word stackers or cups with sight words on their bottoms, I was asked
what we were going to do with them. "We are going to play a sight word reading games," I
announced. I confess that there was a slight sigh that slipped out of someone's
mouth. Stacking cups is fun. Decoding words isn't always viewed as fun, but it
can be made to be fun.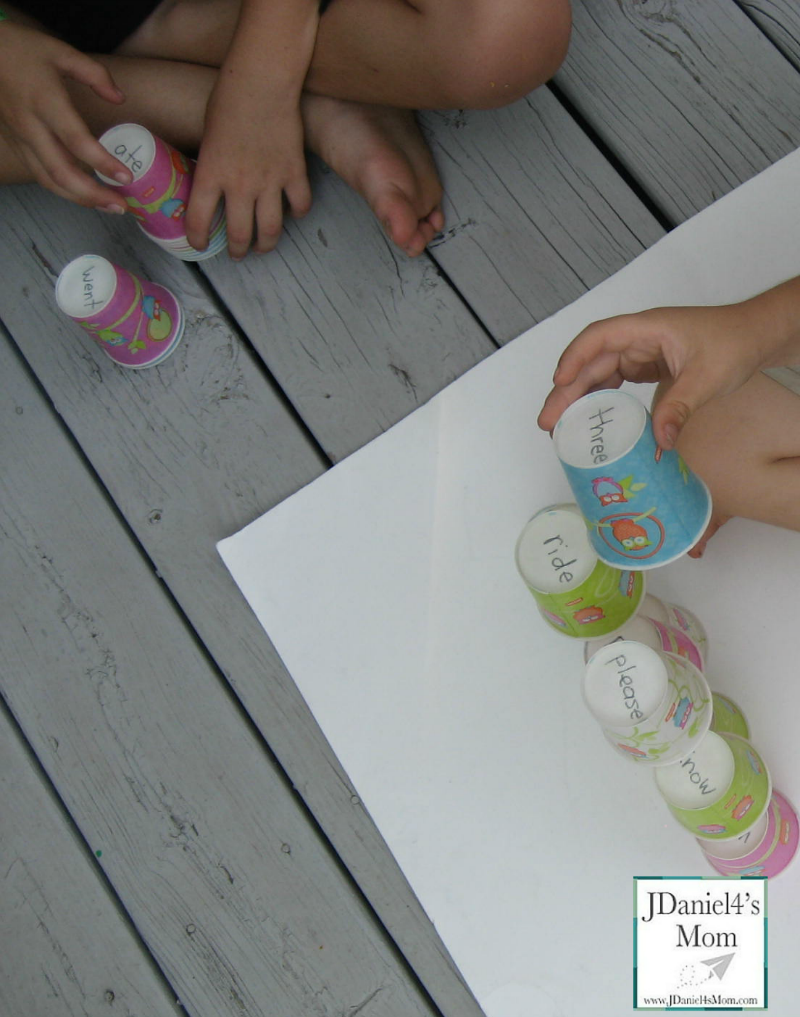 It can be fun to race a friend to read the words on the cup. The first person to
read the word at the top of the stack gets to have the cup build a wall or tower
with. If it looks like one person maybe a stronger reader than the other, you
can have the children take turns reading the words on the cups. When a word is
not read correctly, it goes to the bottom of the pile or stack. (It can make someone
feel awful to have a friend quickly read a word they have struggled with.)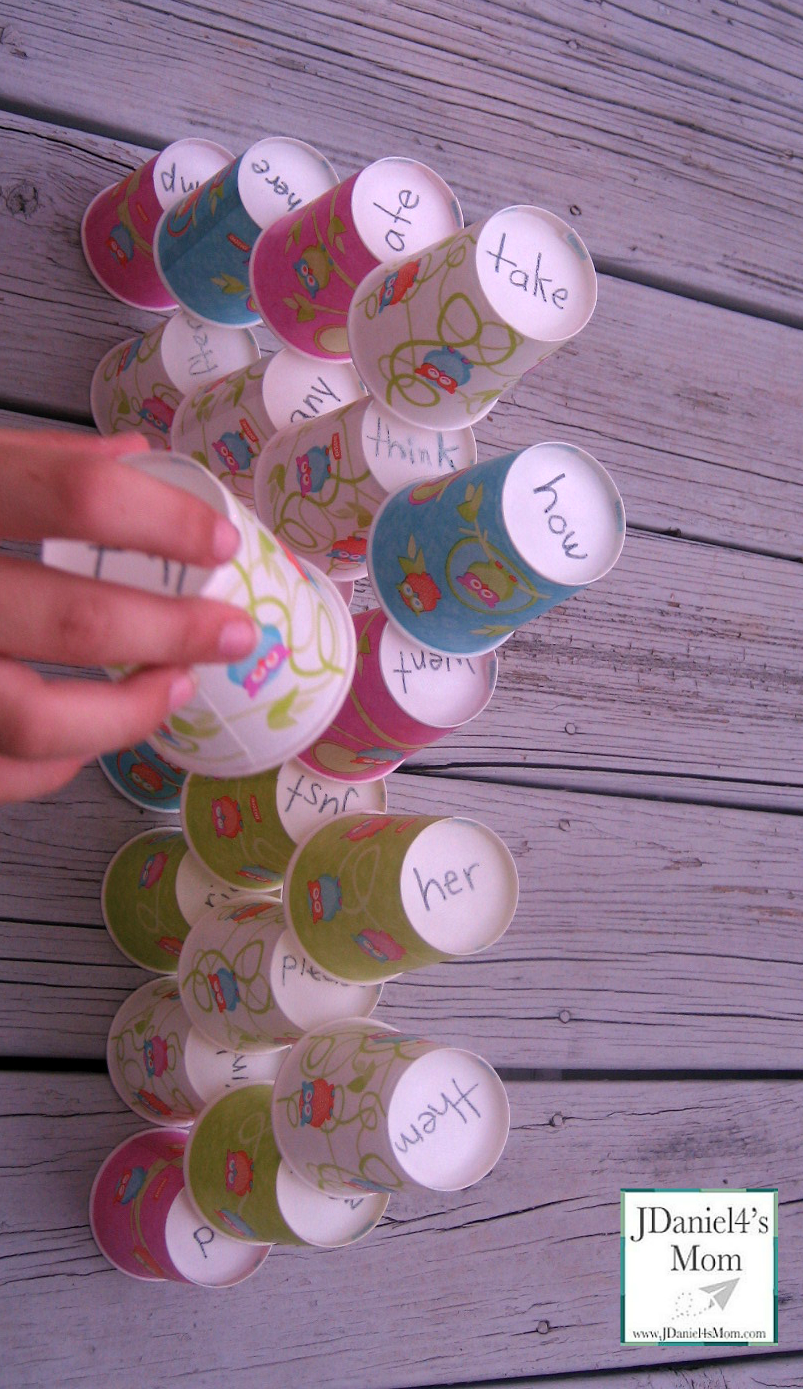 It can be fun to have the full stack of cups to read on your own or without
a friend too. The same rules apply to this version of the game. When you read a
word, you get to build with it. If you miss the word, it goes to the bottom of
the stack. That way you will be able to try to sound out a word a second time.
Another fun sight word game to play with the sight word stackers is to build
towers that contain the same vowel sound. You could even create cups that focus
on long or short vowel sounds. I just placed the  words on a first grade sight word
list on the cups. We are able to stack by vowel sounds, but our stacks for
particular sounds weren't very tall.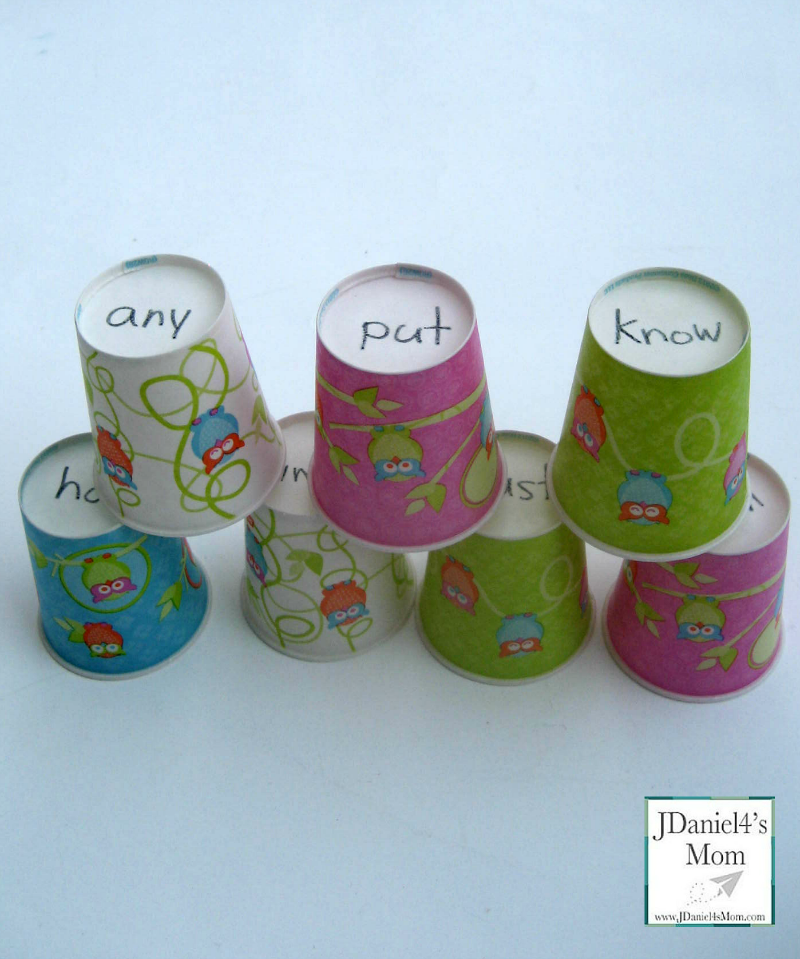 This same set of reading games could be done with spelling words. You could spell
and read the words on each cup to earn the opportunity to stack with it.
If you have child who seems reluctant to read the words in these reading games, you
might let them explore the cups first. Once they are hooked on stacking them, I
bet they will be willing to read the words on them.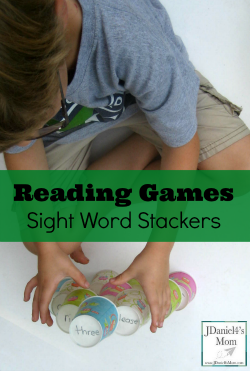 Here are some more Learning to Read Activities I have pinned on Pintererst.
Follow JDaniel4's Mom's board Learning to Read on Pinterest.