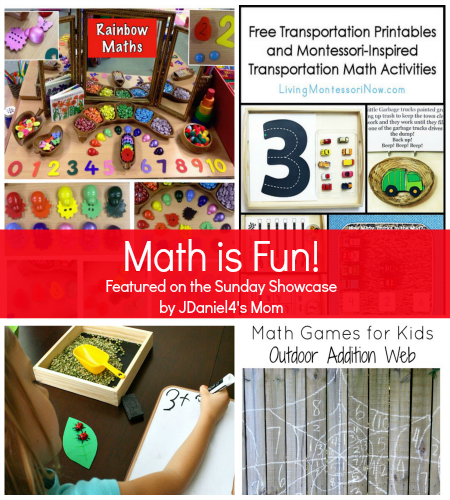 Math is fun! When I was learning how to be a teacher, my professors repeated over and over again hands on learning was key to children building a  strong foundation in all concepts I was going to teach them. Learning through hands or Montessori style activities really help children see that math is fun. This week I am sharing three exceptional posts that featuring hands on math learning activities from other blogs and one I linked up to The Sunday Showcase. ( I hope you don't mind that I am featuring one of my own.)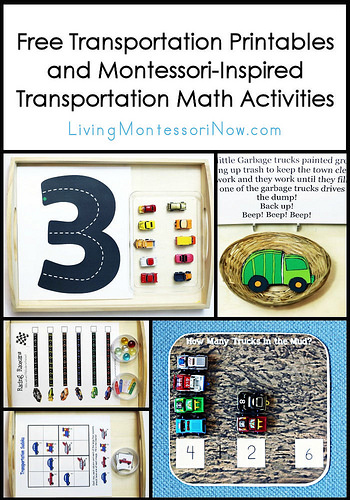 Living Montessori Now has put together a post of wonderful math printables with a transportation theme. These would be great to do this summer to keep math concepts driving through your children's brain.
Fantastic Fun and Learning's Ladybug Math Game post shares several wonderful ways to explore math with plastic bugs. Fun manipulatives are a great way to get children excited about math.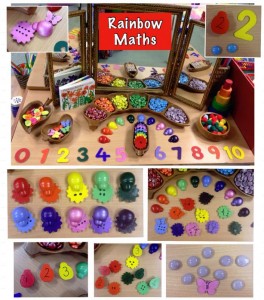 Stimulating Learning's Rainbow Math Center is wonderful! It is filled with a variety of learning elements that children will love. I love that they included a mirror in this center.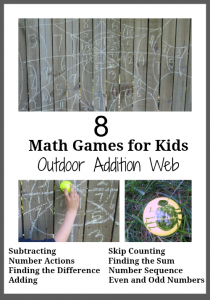 Playing Math Games on your back fence or chalkboard is a great way to review math concepts. This is the math activity I shared in the link up last week.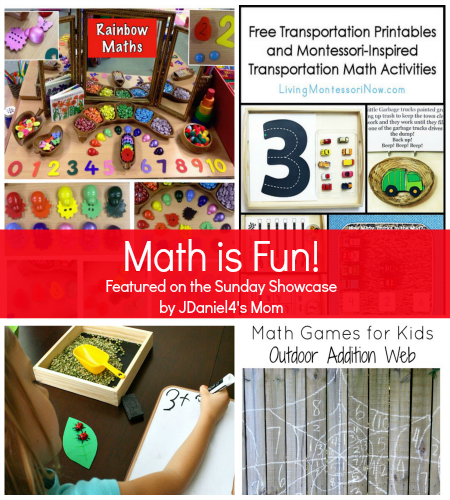 Link Up Information
If you are here for the first time please read this 
informational post
on Mom to 2 Posh Lil Divas site 
 for the 
full 
details.  
A
nything kid friendly and/or child centered is welcome!  You are welcome to share more than one post,  but we don't accept links for giveaways,  shops, or downloads for purchase, etc.  They will be deleted.
If you're linking up we encourage you to visit other links!
Please note that by linking up you are giving us permission 
to use a photo (with proper link to you!) in our featured section and on our Pinterest board!