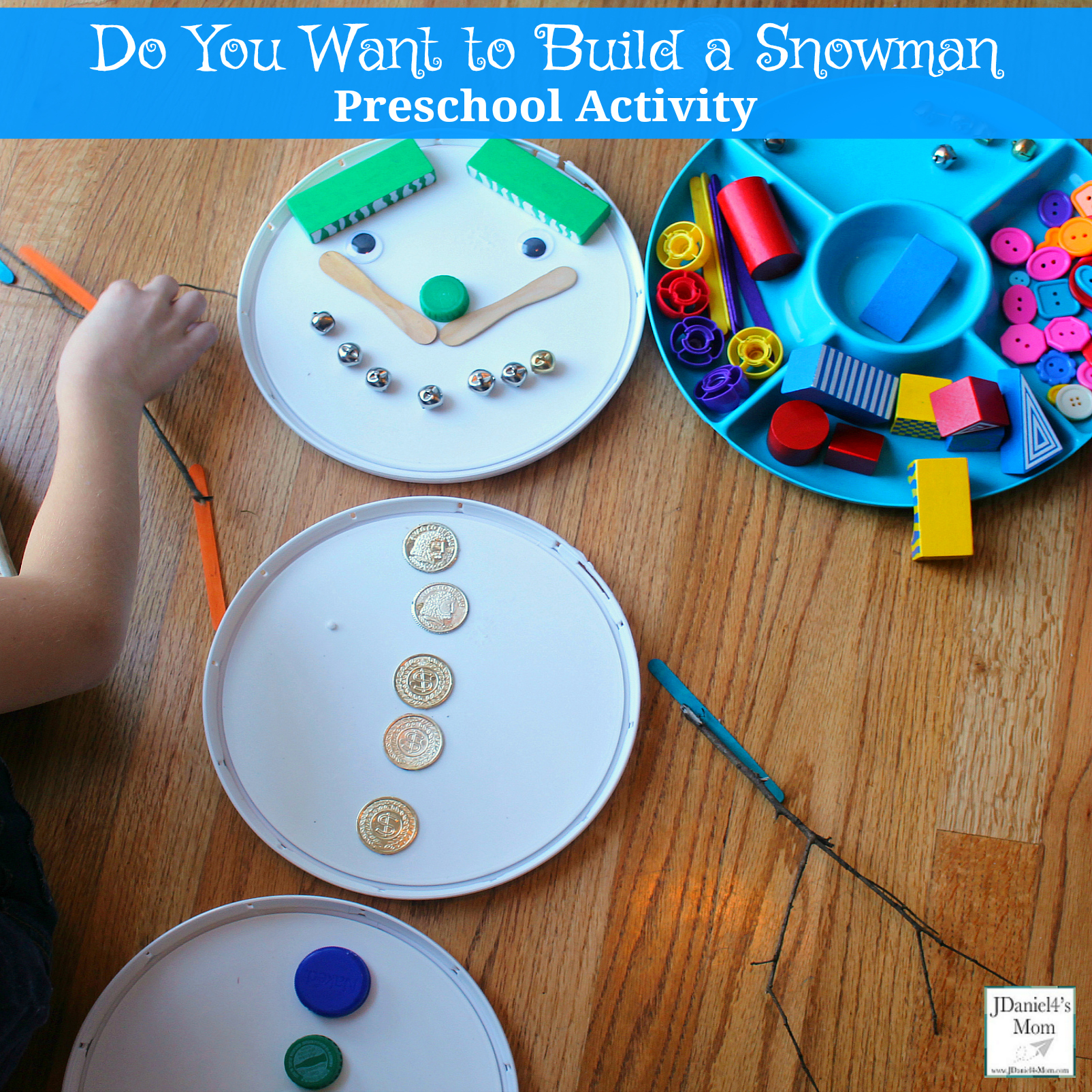 Do you want to build a snowman? Even children that can't build a snowman outdoors build this paint bucket lid snowman. The one major difference between an outdoor snowman and this snowman is that it lays on the ground.  Your children will have fun adding facial features, arms and other elements to the snowman. They can change the way it looks over and over again.
If your children haven't seen a snowman before, you may want to read them one of the following books that feature a snowman or building a snowman.
The links below may be affiliate links.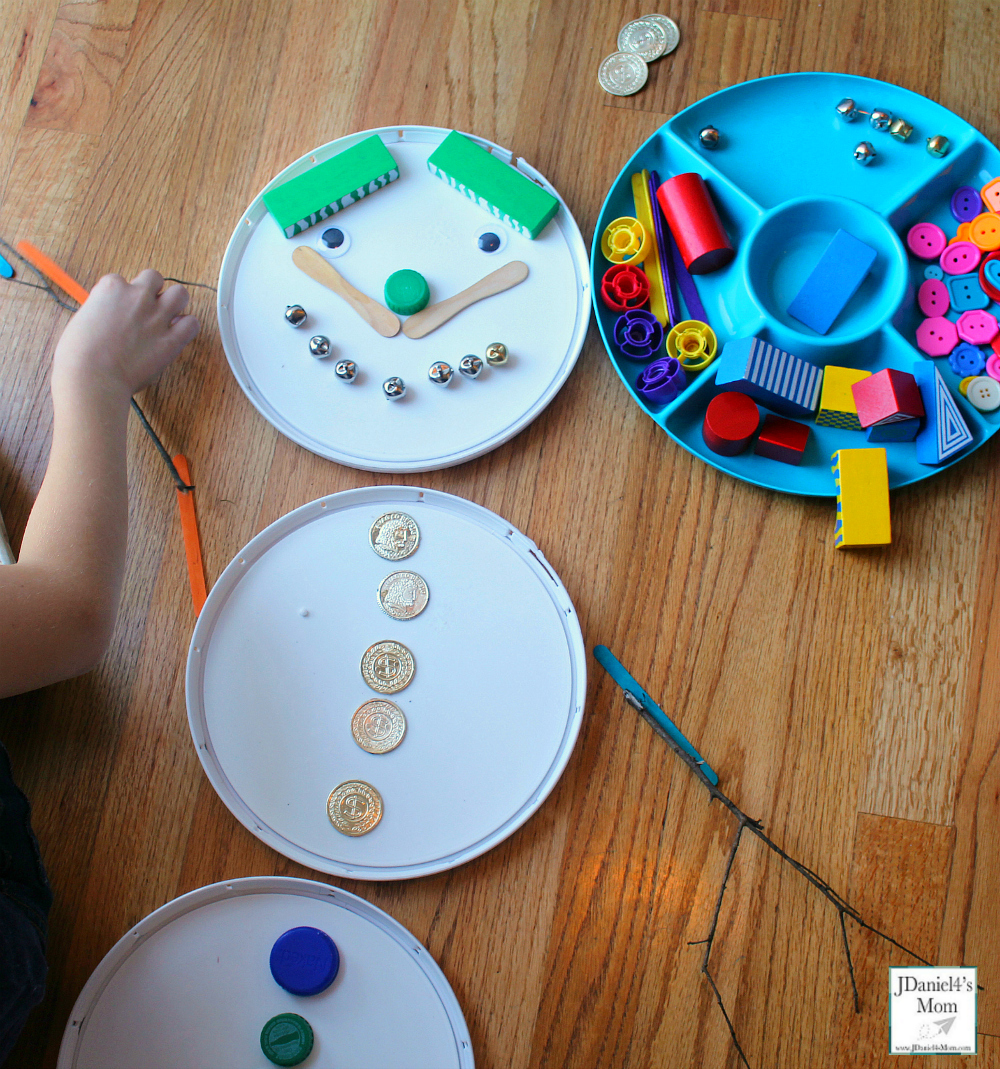 Do You Want to Build a Snowman Supplies
You will need to gather several supplies before your children can build a snowman. Here is what you are going to need.
Three Paint Bucket Lids
Large Wiggly Eyes
Buttons
Old Lids and Bottle Caps
LEGO
Fabric Scraps
Old Hats and Gloves
Sticks
Optional: Construction Paper and Foam Sheets
The supplies can be placed in a sectioned serving paper or individual dishes. If you are going to put out construction paper, foam sheets or fabric scraps, you will need to put out scissors for your children to you.
Do You Want to Build a Snowman Activity
The first thing your children will need to do is to place the three paint can lids on the floor in a column. One lid will be the head. The next lid will represent the center ball of the snowman. The final lid will be the bottom ball of the snowman. If your children only want their snowman to have two sections that would be fine too.
Then they can start creating the snowman's face. They will probably want to give the snowman eyes, a nose, and mouth. Adding eyebrows, a mustache or beard would be fun to add too. Children could also slip an old hat over the top section of the lid if they like.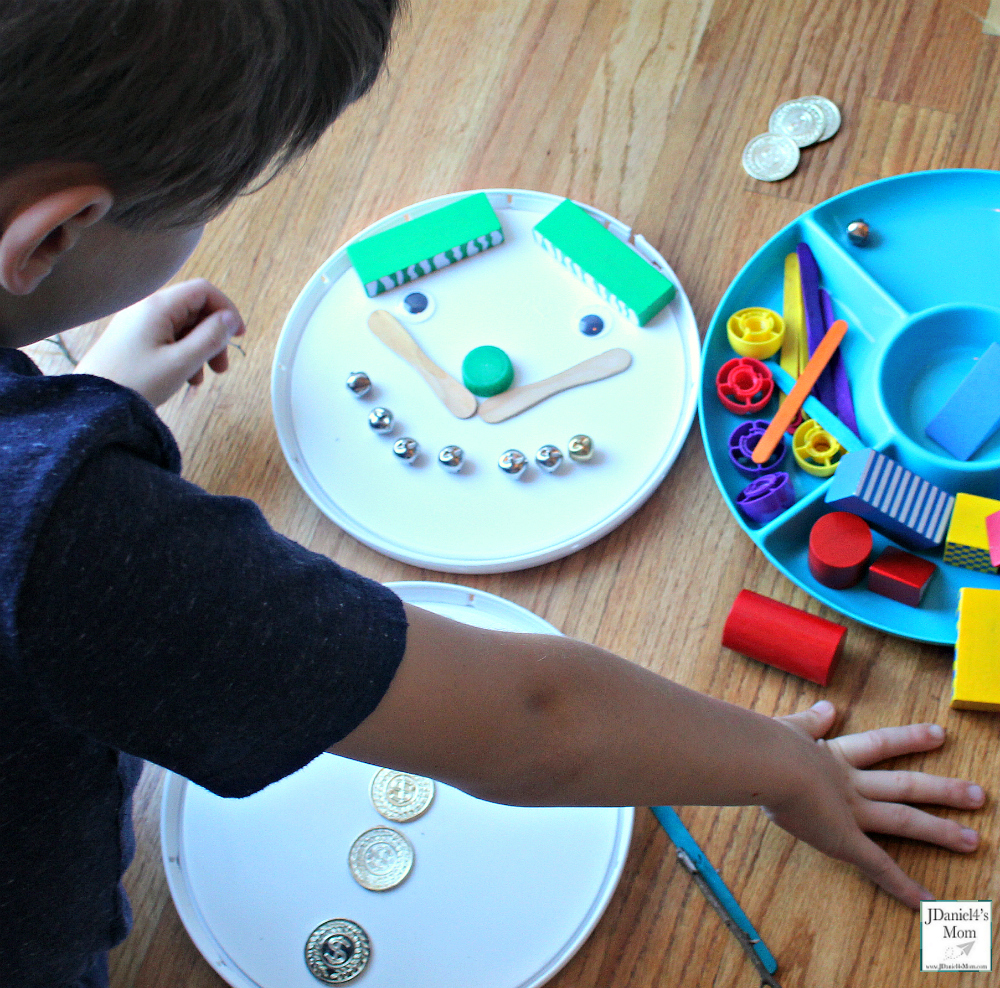 Next, they will need to decide how to decorate the two bottom sections. Children could add stick arms with or without mittens. They can give the snowman buttons down the front for a standard snowman. A unique snowman could have clothes made for it with the paper, foam or fabric crafts.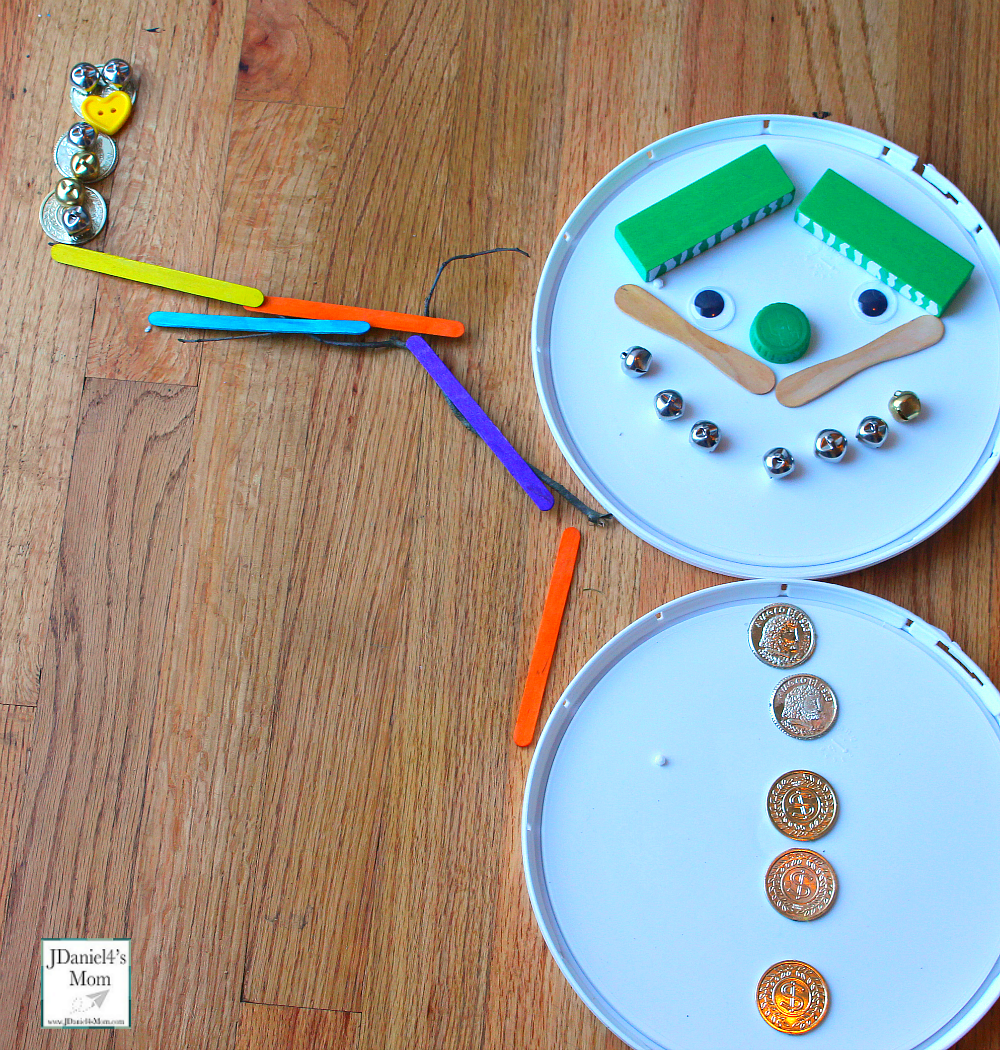 There really isn't a wrong way to build or decorate the snowman. The fun thing about this activity is that children can do it over and over again. After making a large snowman, JDaniel made a small snowman with coins, bells, and a button. Who knows what he will create next time?
If you like the activity, here are some more snowman themed activities. Some are mine and others come from Virtual Book Club members.
Snowy Day Stick Table Activity
Winter Art- Painting with Corks