This counting numbers firefighter could be constructed by an adult for a child or by a child themselves. This counting numbers firefighter was made my me for kids to use. It would look more organic if a child had made it, but I decided you would want to see a less organic version to get sense of what it could look like.
Creating the Counting Numbers on Fire Hose Activity
The crafty part of the project is to create a firefighter that is standing sideways on a small paper plate. The firefighter I made is made up of a hat, a little hair (I didn't want the firefighter to look bald.), a fire fighter's coat, two small hands, and boots. Outlines were drawn onto the hair, hat, and coat with marker. This will be laminated to use with children! I didn't laminate it for the picture. (It would have added a glare to the picture.)
The fire hose was cut out of a file folder. A notch was cut into front of the file folder strip to make it look more hose like. The numbers and hose outline were drawn on with marker.
A small slit was cut into the plate after the various parts of the fire fighter were glued on. I placed the slit in front of the fire fighter's hand to make if look like they were holding it. The fire hose was then slipped through the slit.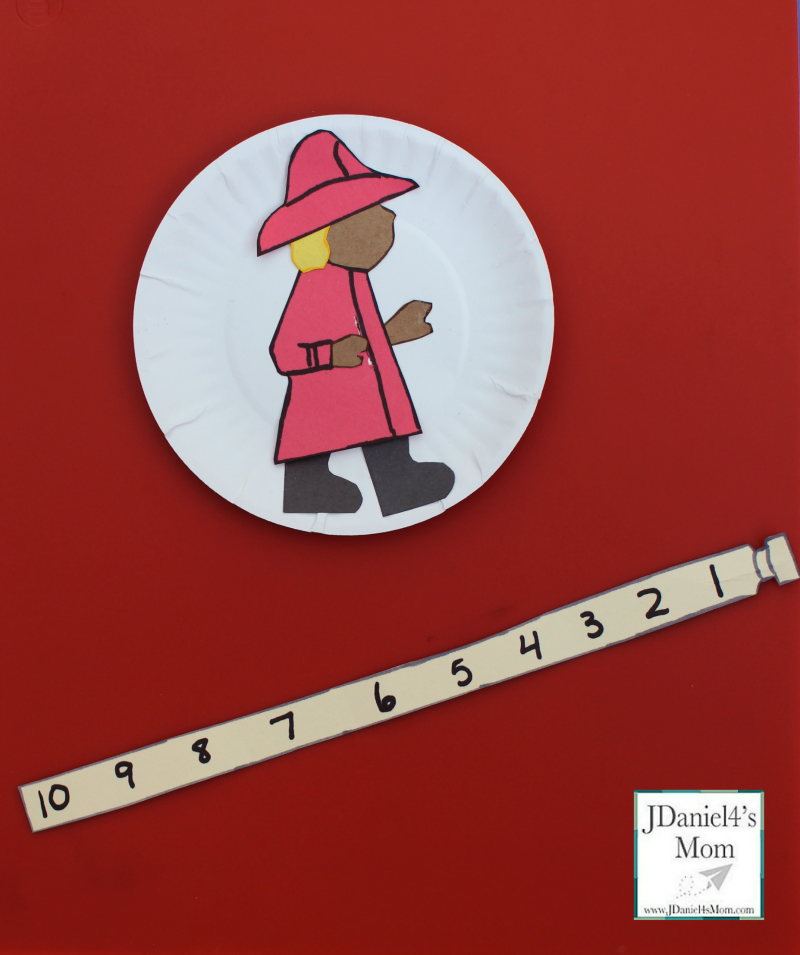 Number Hose Ideas
We place numbers one through ten on the hose. The goal was to work on basic counting.
If you wanted to work on skip counting by twos or fives, you could write those numbers on the hose.
You could place only even numbers in number sequence or odd numbers on the hose.
There are probably a number of other number concepts you could place on the hose. If you have one you want to share, please leave a comment below.
Here are some other wonder activities that work on counting numbers:
New Year's Eve Counting Numbers
Weaving a Web of Counting Numbers
How to Make Interactive Math Games Focuses on Counting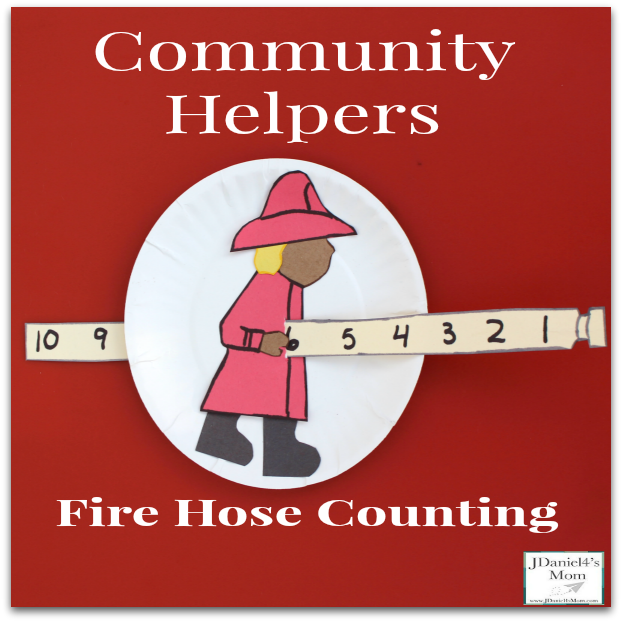 I will be sharing firefighter themed activities all week. Please come back to check the rest of the activities. You can also find them being share on my Facebook page this week.