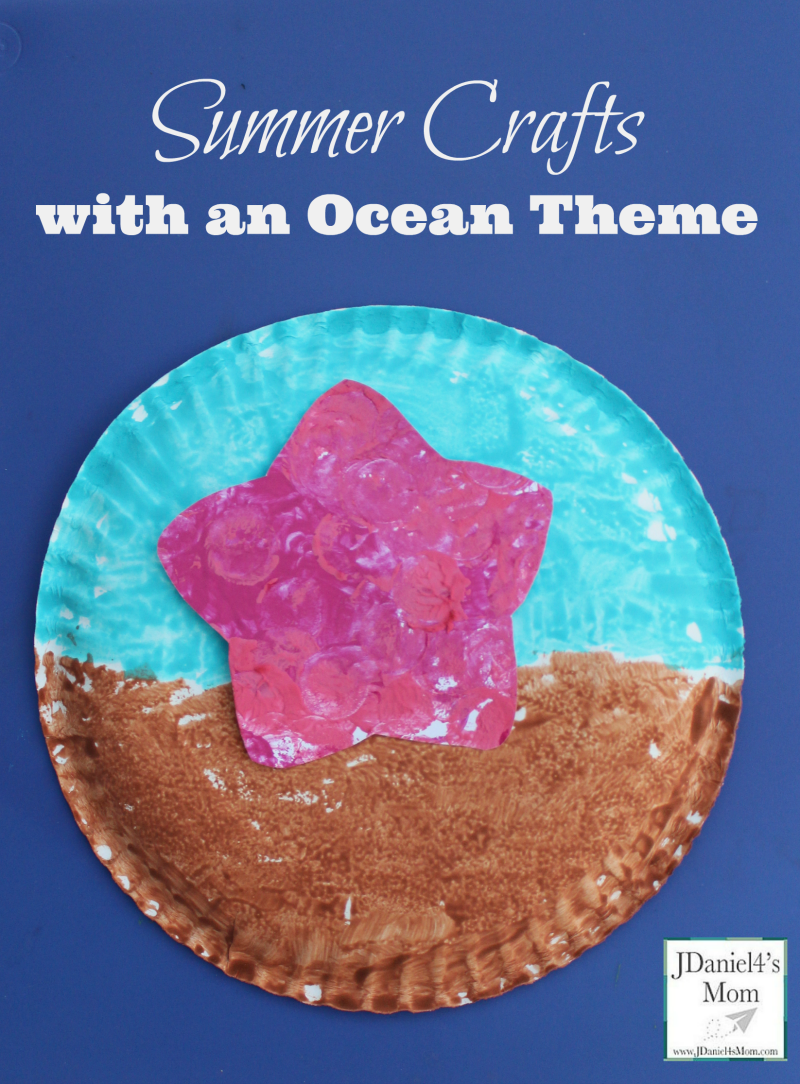 When I think of the ocean and summer crafts, I think of ocean animals. This paper plate starfish craft is the first in a series of ocean animal crafts. During the summer I will be sharing ocean themed summer crafts with you twice a month.  While I will be calling them summer crafts, you can totally do them as part of an ocean or beach unit anytime of the year.
How We Put  Together The First of the Summer Crafts
Two painting tools were used to create this paper plate starfish craft. Let me walk you through how we used each of the tools and how we painted with them.
The links below are affiliate links.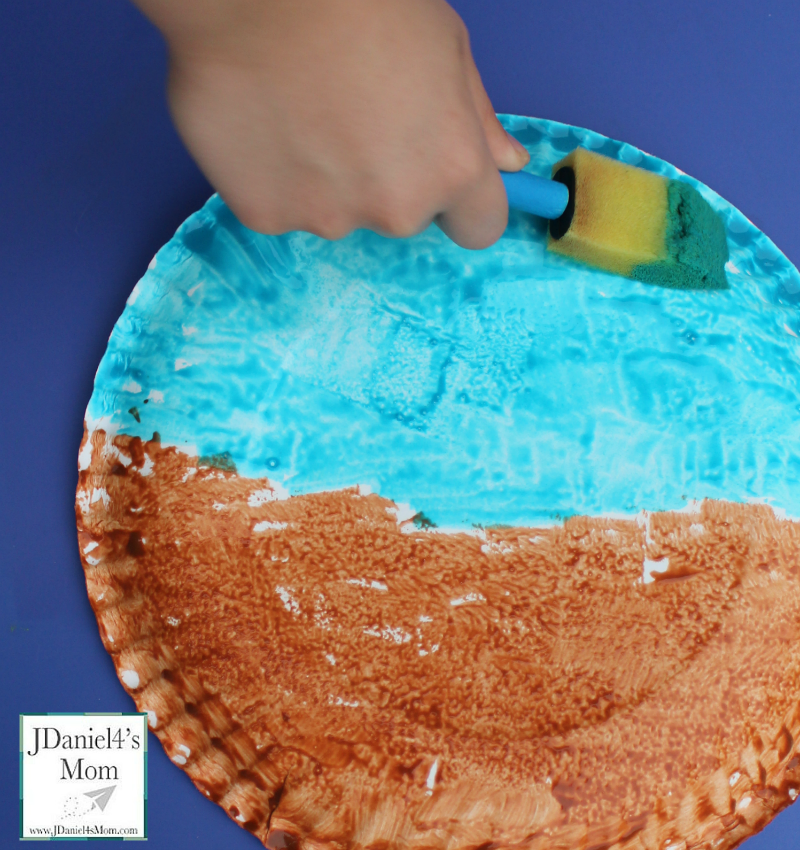 Creating the Ocean and Sand
We used a sponge brush  to create the top and bottom sections of the paper plate. We didn't have tempera paint at our house so, I created it with yellow and brown paint. We had  turquoise paint so, we were able to paint the ocean without mixing colors.
The sand and ocean were created by dabbing the sponge brush to the back of a paper plate.  We wanted the both areas to have a little texture.
Creating the Starfish
We used two old corks to paint the paper we would use to make the starfish. We needed one cork for the magenta paint and red paint. We used dapping motions to try to create the texture on the top of a starfish.
When the painted paper was dry, we used a star shaped cookie cutter to trace a star on the back of the paper. Then we cut the star out. We didn't add any facial features to our starfish. We decided it would make it look too cute. Feel free to add facial features or outline the starfish if you like.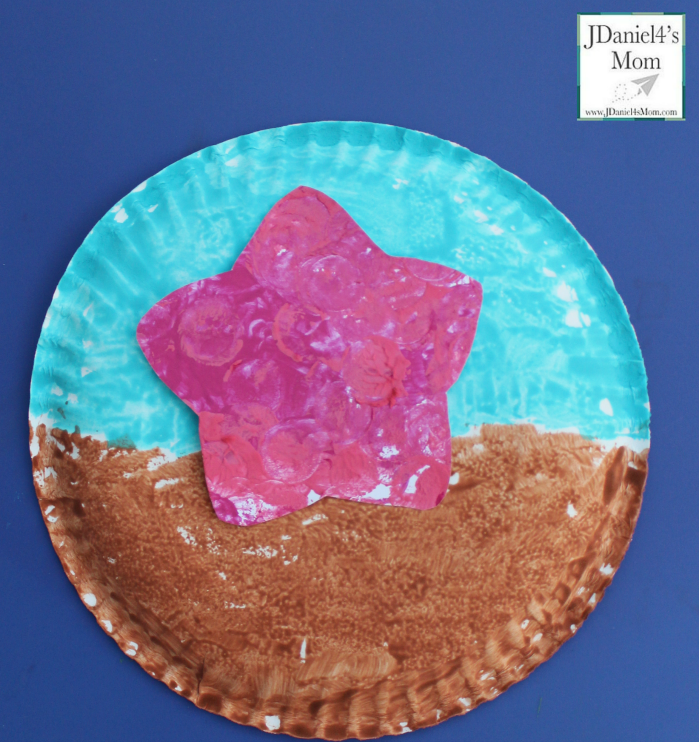 Then the starfish was glued onto the plate.
Here are some more summer crafts for kids:
Ocean Animals- Paper Plate Craft
Kids Song About Five Little Starfish and Craft
Easy Craft Ideas – How to Make a Paper Turtle