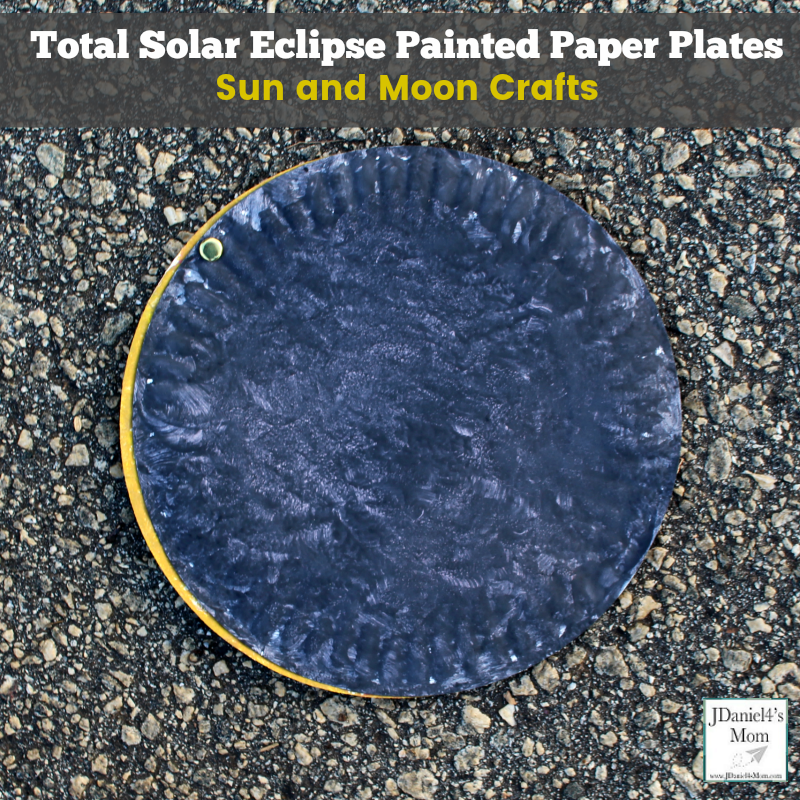 We live right in the path of the total solar eclipse taking place in August of 2017. I know that some of you are too! Before the eclipse, you might want to do some eclipse related activities with your children. Earlier I shared with you a simple way to create pinhole camera out of an oatmeal container and a camera obscura out of a cereal box. Today I have two sun and moon crafts to share with you. Well, really it is two painting crafts combined to create a total solar eclipse craft.
Sun and Moon Crafts for the Total Solar Eclipse
Supplies
Small Sections of a Pool Noodle
Yellow Paint
Red Paint
Gold Paint
Black Paint
Two Paper Plates Per Child
Hole Punch
Brass Fasteners
Creating the Sun and Moon Crafts
Painting
The first thing you will need to do is place the paint on paper plates. The plate for the moon painting will just need black paint. The sun painting will need a plate paint tray that has yellow, red and gold paint. (The sun is made of so many different colors. ) If you just want your children to paint the sun plate yellow that is just fine.
Your children will need to dip small sections of a pool noodle into the paint. The pool noodles sections are super easy to hold onto. They also create a cool texture with the paint on the plates.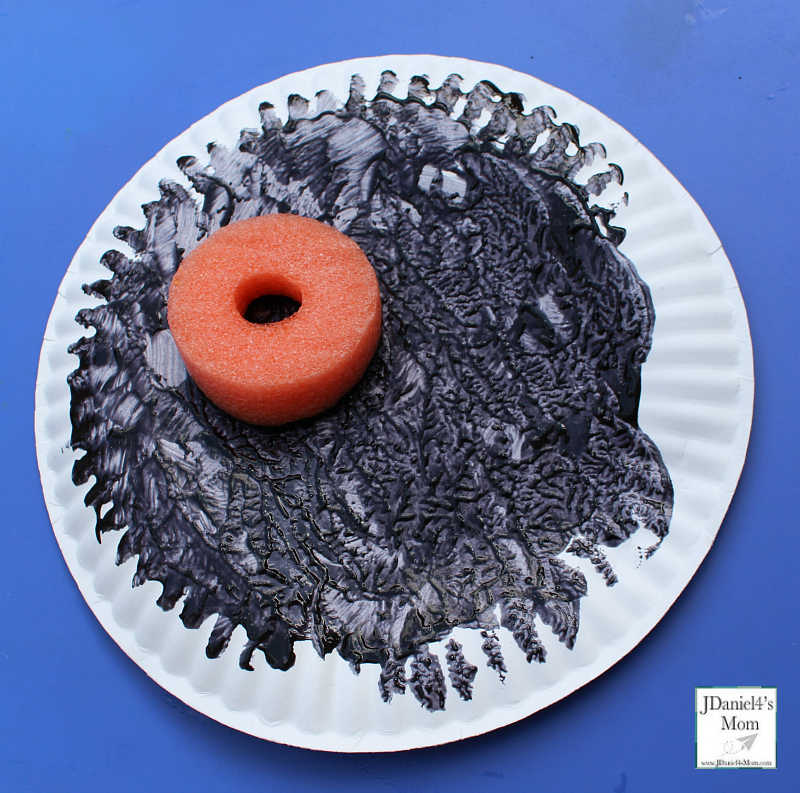 Putting the Sun and Moon Plates Together
Once each child's sun and moon plates are dry, they can stack them one on top of the other. They can then use a hole punch to create a hole in both plates.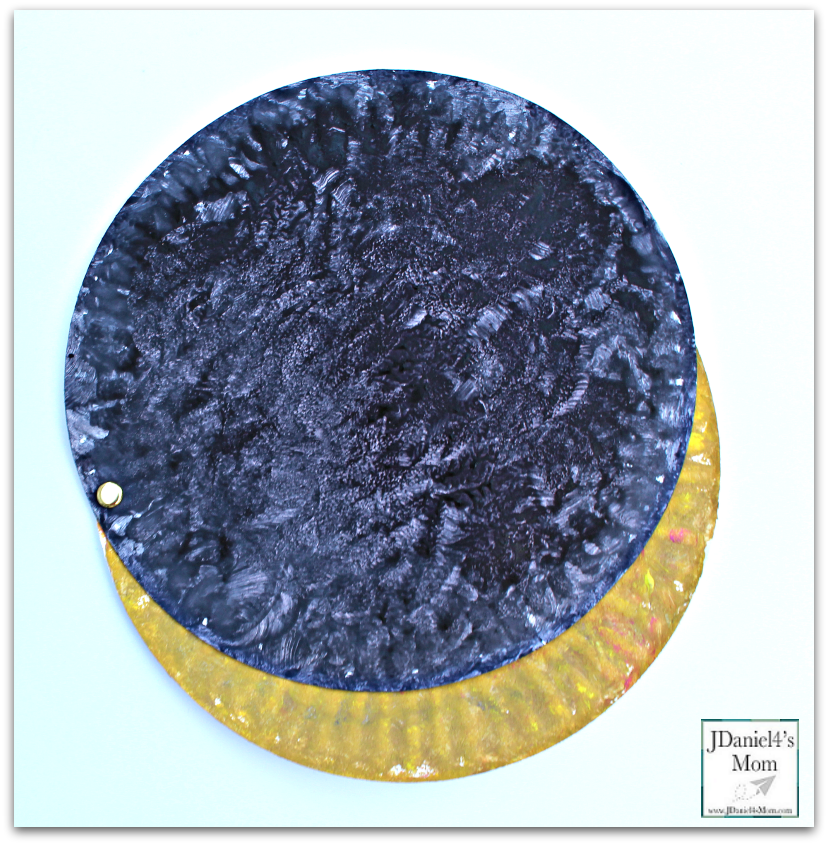 Then they will place a brass fastener into the hole and flatten it on the back of the plate.
Creating a Totally Eclipse
Children will need to turn their plates so the moon plate is facing down and the sun plate is facing up. Then they will slowly move the moon plate around until it totally covers the sun plate.
As they are moving the plates they are demonstrating what will happen during a total eclipse. Your children will notice that slivers of the sun still show.  Those slivers represent the sun's corona.
If you like this STEM activity, here are some more you will love.
STEM Chocolate Chip Cookie Excavating
Do Crackers Make Good Pinhole Lens?
Three Blind Mice Activity with LEGO Braille Letters